Downing, David 1946-
Most widely held works by David Downing
Jack of spies
by
David Downing
( Book )
13 editions published between
2013
and 2018 in
English
and held by 1,270 WorldCat member libraries worldwide
"It is 1913, and those who follow the news closely can see the world is teetering on the brink of war. Jack McColl, a Scottish car salesman with an uncanny ear for languages, has always hoped to make a job for himself as a spy. As his sales calls take him from city to great city--Hong Kong to Shanghai to San Francisco to New York--he moonlights collecting intelligence for His Majesty's Navy, but British espionage is in its infancy and Jack has nothing but a shoestring budget and the very tenuous protection of a boss in far-away London. He knows, though, that a geopolitical catastrophe is brewing, and now is both the moment to prove himself and the moment his country needs him most. Unfortunately, this is also the moment he begins to realize what his aspiration might cost him. He understands his life is at stake when activities in China suddenly escalate from innocent data-gathering and casual strolls along German military concessions to arrest warrants and knife attacks. Meanwhile, a sharp, vivacious American suffragette journalist has wiled her way deep into his affections, and it is not long before he realizes that her Irish-American family might be embroiled in the Irish Republican movement Jack's bosses are fighting against. How can he choose between his country and the woman he loves? And would he even be able to make such a choice without losing both?"--
Zoo Station : a novel
by
David Downing
( Book )
26 editions published between
2007
and 2017 in 4 languages and held by 1,156 WorldCat member libraries worldwide
When an American journalist living in 1939 Germany agrees to write articles for the Soviets, he gets dragged into dangerous activities and is sought by warring factions when British and Nazi intelligence discover his actions
One man's flag
by
David Downing
( Book )
19 editions published between
2015
and 2017 in
English
and held by 1,071 WorldCat member libraries worldwide
"Spring 1915. As the Great War burns its way across Europe, Jack McColl, a spy for His Majesty's Navy, is stationed in India, charged with defending the Empire against Bengali terrorists and their German allies. In England, meanwhile, suffragette journalist Caitlin Hanley begins the business of rebuilding her life after the execution of her brother, an Irish republican sympathizer whose plot Jack McColl--Caitlin's ex-lover--had foiled. The war is changing everything, and giving fresh impulse to those causes--feminism, socialism and Irish independence--which she as a journalist has long supported. The threat of a Rising in Dublin alarms McColl's bosses as much as it dazzles Caitlin. It was one Irish plot which came between Jack and Caitlin in 1914, and it will take another to bring them back together, as both enemies and lovers"--
Lehrter station
by
David Downing
( Book )
21 editions published between
2012
and 2013 in
English
and held by 922 WorldCat member libraries worldwide
"Paris, November 1945. John Russell is walking home along the banks of the Seine on a cold and misty evening when Soviet agent Yevgeny Shchepkin falls into step alongside him. Shchepkin tells Russell that the American intelligence will soon be asking him to undertake some low grade espionage on their behalf--assessing the strains between different sections of the German Communist Party--and that Shchepkin's own bosses in Moscow want him to accept the task and pass his findings on to them. He adds that refusal will put Russell's livelihood and life at risk, but that once he has accepted it, he'll find himself even further entangled in the Soviet net. It's a lose-lose situation. Shchepkin admits that his own survival now depends on his ability to utilize Russell. The only way out for the two of them is to make a deal with the Americans. If they can come up with something the Americans want or need badly enough, then perhaps Russell will be forgiven for handing German atomic secrets over to Moscow and Shchepkin might be offered the sort of sanctuary that also safeguards the lives of his wife and daughter in Moscow. Every decision Russell makes now is a dangerous one"--
Sealing their fate : the twenty-two days that decided World War II
by
David Downing
( Book )
9 editions published between
2009
and 2014 in
English
and held by 921 WorldCat member libraries worldwide
Evaluates the military campaigns of the Axis powers during the twenty-two days between late November and early December of 1941, and how the outcome of those campaigns affected World War II for each side
Masaryk Station
by
David Downing
( Book )
13 editions published between
2013
and 2014 in
English
and held by 910 WorldCat member libraries worldwide
Berlin, 1948. Still occupied by the four Allied powers and largely in ruins, the city has become the cockpit of a new Cold War. The legacies of the war have become entangled in the new Soviet-American conflict, creating a world of bizarre and fleeting loyalties--a paradise for spies. Meanwhile, Berlin's German inhabitants live in fear of the Soviet forces who occupy half the city. John Russell works for both Stalin's NKVD and the newly created CIA, trying his best to cut himself loose from both before his double-agency is discovered by either. As tensions between the great powers escalate, each passing day makes Russell's position more treacherous. He and his Soviet liaison, Shchepkin, seek out one final operation--one piece of intelligence so damning it could silence the wrath of one nation and solicit the protection of the other. It will be the most dangerous task Russell has ever taken on, but one way or the other, it will be his last.--From publisher description
Potsdam station
by
David Downing
( Book )
23 editions published between
2010
and 2012 in
English
and
Undetermined
and held by 909 WorldCat member libraries worldwide
Trapped in Berlin in the darkest days of 1945, British journalist John Russell, his girlfriend, and his son struggle to survive as the Third Reich collapses around them
Silesian station
by
David Downing
( Book )
21 editions published between
2008
and 2011 in
English
and
Undetermined
and held by 906 WorldCat member libraries worldwide
In Berlin in 1939, British journalist John Russell gets involved in multiple intrigues while working as an amateur spy for the intelligence services of assorted major powers. When Miriam Rosenfeld, a young Jewish woman dispatched from provincial Silesia by her Uncle Thomas, who's Russell's ex-brother-in-law, fails to arrive in Berlin, Thomas asks Russell to help find her
Stettin station
by
David Downing
( Book )
20 editions published between
2009
and 2011 in
English
and
Undetermined
and held by 857 WorldCat member libraries worldwide
In the fall of 1941, Anglo-American journalist John Russell is still living in Berlin, tied to the increasingly alien city by his love for two Berliners: his fourteen-year-old son Paul and his longtime girlfriend Effi. Forced to work for both German and American intelligence, he's searching for a way out of Germany. Can he escape and take Effi with him?
Lenin's roller coaster
by
David Downing
( Book )
6 editions published in
2017
in
English
and held by 731 WorldCat member libraries worldwide
"Autumn 1917: As a generation of Europe's young men perish on the Eastern and Western fronts, British spy Jack McColl is assigned a sabotage mission deep in the heart of Central Asia, where German influence is strong and where he'll be in completely unfamiliar territory. Despite his uncanny ear for foreign languages, there is much he doesn't know about the cities he's to infiltrate, or the people he's to meet there. As he quickly realizes, the mission only becomes more dangerous the closer he gets to its heart. Meanwhile, the woman he loves, Irish-American suffragette journalist Caitlin Hanley, is in Bolshevik Russia, thrilled to have the chance to cover the Revolution. As the noose of anti-Russian government propaganda tightens around the American press, strangling the progressive and socialist workers' movements, the Russians seem to be making strides toward equality, women's rights, and real social change. Caitlin knows Moscow is where she is meant to be during this historic event--even if she is putting her own life at risk to bear witness. But four years of bloody war have taken their toll on all of Europe, and Jack and Caitlin's relationship may become another casualty. Caitlin's political convictions have always been for progress, feminism, and socialism--often diametrically opposed to the conservative goals of the British Empire Jack serves. Up until now, Jack and Caitlin have managed to set aside their allegiances and stay faithful to each other, but the stakes of their affair have risen too high. Can a revolutionary love a government spy? And if she does, will it cost one of them their lives? "--
more
fewer
Audience Level
0

1
Kids
General
Special
Audience level: 0.27 (from 0.15 for Sealing th ... to 0.37 for Democracy ...)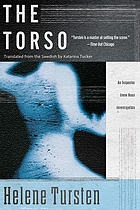 Covers
Alternative Names
Monnery, David, 1946-
David Downing British writer

David Downing écrivain britannique

Downing, David fl. 1977-

Monnery, David.

Дэвид Доунинг

دافيد داوننج، 1946-

다우닝, 데이비드 1946-

ダウニング, デヴィッド

Languages