Donaldson, Edward M.
Most widely held works by Edward M Donaldson
Reproduction
( Book )
2 editions published in
1983
in
English
and held by 90 WorldCat member libraries worldwide
Reproductive biotechnology in finfish aquaculture : proceedings of a workshop hosted by the Oceanic Institute, Hawaii, USA, in Honolulu, 4th-7th October 1999
by
Cheng-Sheng Lee
( Book )
10 editions published between
2001
and 2012 in
English
and held by 76 WorldCat member libraries worldwide
The successful reproduction of cultured brood stock is essential to the sustainable aquaculture of aquatic organisms. This book describes recent advances in the field of finfish reproductive biotechnology. The chapters in this volume are written by eminent scientists who review the progress and assess the status of biotechnology research that is applicable to the reproduction of finfish species for aquaculture. A wide range of topics is included starting with broodstock technologies such as broodstock genetics, broodstock nutrition, environmental control of maturation and impacts of stress on broodstock, gametes and progeny. The volume includes technologies for induction of ovulation and spermiation using synthetic hypothalamic peptides. Gamete technologies which are described include cryopreservation, chromosome set manipulation, disease prevention and control for gametes and embryos and the development of transgenic fish with enhanced production characteristics. Genetic and endocrine technologies for the production of monosex male and female fish stocks are also described. The closing chapter summarizes the discussion of each topic at the workshop, provides recommendations to industry and describes priorities of research and development. Researchers as well as teaching faculty in the aquaculture field will find this volume of great value
Bibliography of salmonid reproduction 1963-1979 for the family Salmonidae ; subfamilies Salmoninae, Coregoninae and Thymallinae
by
C. G Swann
( Book )
13 editions published between
1980
and 1981 in
English
and held by 54 WorldCat member libraries worldwide
This bibliography is a compilation of references published between 1963 and 1979 (inclusive) covering the following aspects of reproduction in the Family Salmonidae: ovarian and testicular development, ovulation and spermiation, reproductive behavior, fecundity, spawning and fertilization. Three subfamilies are included in Salmonidae: the Salmonae (salmon, trout, char), the Coregoninae (whitefishes) and the Thymallinae (graylings). Species/life stage, subject and author indexes are provided at the end of the bibliography to assist users in obtaining information on a given species or topic
Fish physiology
by
William Stewart Hoar
( Book )
17 editions published between
1969
and 2001 in
English
and held by 46 WorldCat member libraries worldwide
Annotation
Fish physiology
by
William Stewart Hoar
( Book )
20 editions published in
1983
in
English
and held by 38 WorldCat member libraries worldwide
STUDIES ON GENETIC AND HORMONAL SEX CONTROL IN DOMESTICATED RAINBOW TROUT - 1, THE EFFECT OF HEAT SHOCK TREATMENT FOR INDUCTION OF TRIPLOIDY INCULTURED RAINBOW TROUT (SALMO GAIRDNERI RICHARDSON)
by
I. I Solar
( Book )
19 editions published between
1984
and 1985 in
English
and held by 33 WorldCat member libraries worldwide
The effects of heat shock treatment on triploid induction and thegrowth performance of triploids and diploids were comparedbetween two populations of rainbow trout, cultured (SpringValley) and wild (Pennask Lake). Marked differences in treatmentefficiency and relative survival were observed. Heat shock of 30degrees C was necessary to produce 100% triploid in the culturedstock compared with 28 degrees C in the wild population. Domestic trout had higher survival rates and better growth thanthe wild diploids and triploids. They showed no significantdifferences within groups in mean weight and condition factorafter a 105 day period of intensive rearing which included threeweeks of gradual transfer to seawater
Endocrine tissues and hormones
by
William Stewart Hoar
( Book )
14 editions published in
1983
in
English
and held by 30 WorldCat member libraries worldwide
Experimental use of "female sperm" in the production of monosex female stocks of Chinook salmon (Oncorhynchus tshawytsha) at commercial fish farms
by
I. I Solar
( Book )
11 editions published between
1986
and 1988 in
English
and held by 27 WorldCat member libraries worldwide
The control of sex differentiation in salmonids, with the purpose of producing sterile all-female stocks, is one of the major goals in the commercial mariculture of Pacific salmon. Experimental batches of milt, containing only female spermatozoa obtained by hormonal masculinization of genotypic chinook salmon females, have been made available to the mariculture industry in British Columbia since 1983. Twenty-one phenotypic males, having a female genotype, were used in the experiment in the fall of 1985. The sperm, collected by repeated manual stripping over a period of 25 days, was used to fertilize normal ova from sea-run and captive chinook brookstock at 7 salmon farms and at the Capilano River Hatchery. Quantitative and statistical analysis of sperm production included frequency of milt collection, volume of milt produced, periodic determination of speratocrit and subjective evaluation of sperm mobility. The fertility of the sperm was determined by survival of eggs to the eyed stage
Fish physiology
by
William Stewart Hoar
( Book )
13 editions published in
1969
in
English
and held by 25 WorldCat member libraries worldwide
The deep ocean is home to some of the most unusual of all fishes. This book is the first Fish Physiology volume devoted to these bizarre undersea creatures. Practically every organ system is affected by the constraints imposed by benthic pressure, the absence of light, and the relatively scarce supply of both food and mates. Deep Sea Fishes demonstrates how these fishes living in extremely harsh conditions metabolize, behave, and evolve
more
fewer
Audience Level
0

1
Kids
General
Special
Audience level: 0.67 (from 0.13 for Unequally ... to 0.87 for High Perfo ...)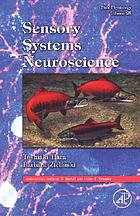 Alternative Names
Donaldson, E. M.

Donaldson, E. M. (Edward M.)

Donaldson, Edward

Donaldson, Edward Mossop

Languages
Covers