Cohen, Jessica (Translator)
Most widely held works by Jessica Cohen
To the end of the land
by
David Grossman
( Book )
26 editions published between
2010
and 2011 in
English
and held by 1,983 WorldCat member libraries worldwide
Ora, a middle-aged Israeli mother, is on the verge of celebrating her son Ofer's release from army service when he returns to the front for a major offensive. she sets out for a hike in the Galilee, leaving no forwarding information for the "notifiers" who might darken her door with the worst possible news. Recently estranged from her husband, Ilan, she drags along their former best friend and her former lover Avram. Avram served in the army alongside Ilan when they were young. Avram was sent into Egypt and the Yom Kippur War, where he was brutally tortured as POW. In the aftermath, a virtual hermit, he refused to keep in touch with the family and has never met the boy. Ora supplies the whole story of her motherhood, a retelling that keeps Ofer very much alive and opens Avram to human bonds undreamed of in his broken world
A horse walks into a bar
by
David Grossman
( Book )
24 editions published between
2016
and 2018 in
English
and held by 1,301 WorldCat member libraries worldwide
Dov Greenstein, a comedian a bit past his prime, is doing a night of stand-up in a dive in a small Israeli city. In the audience are some whom Dov knew as a boy, an awkward, scrawny kid who walked on his hands to confound the neighborhood bullies. Gradually Dov's patter becomes a kind of memoir: we meet his mother, a Holocaust survivor in need of constant monitoring, and his punishing father, a striver who had little understanding of his creative son; Dov recalls his week at a military camp for youth; and shares a story of loss and survival
Falling out of time
by
David Grossman
( Book )
18 editions published between
2014
and 2015 in
English
and held by 868 WorldCat member libraries worldwide
Announcing I have to go, a grief-stricken Israeli villager takes leave of his bewildered wife, embarking on a journey to there -- an impossibly undefined place where he hopes to find and to speak with his dead son. As he sets out walking, in ever-widening circles around his village, the Walking Man becomes a Pied Piper of Bereavement
All the rivers : a novel
by
Dorit Rabinyan
( Book )
9 editions published in
2017
in
English
and held by 768 WorldCat member libraries worldwide
"One day, in the cold of early New York winter, a chance encounter brings two strangers together: Hilmi, a Palestinian born in Hebron, and an Israeli woman called Liat. A promising young translator, Liat plans to study in New York for six months and then return home to Tel Aviv. Immediately drawn to the charismatic, passionate, and kind Hilmi, Liat decides that their connection will be -- can only be -- an affair, a short-lived but intense memento of her frozen winter away from home. But their passionate fling deepens into love, and Liat and Hilmi find themselves caught between their desire for each other and their duties to their families; between the possibility of creating a life together and the fear that Israelis and Palestinians are supposed to be enemies. And as the weeks and days slip by, Liat and Hilmi must decide whether their love is worth risking the disapproval of their families, their friends and even their government. Written by one of Israel's most acclaimed contemporary authors, All The Rivers is a powerful, deeply intimate Romeo and Juliet story for our times"--
The seven good years : a memoir
by
Etgar Keret
( Book )
9 editions published between
2015
and 2016 in
English
and held by 723 WorldCat member libraries worldwide
"A brilliant, life-affirming, and hilarious memoir from a "genius" (The New York Times) and master storyteller. The seven years between the birth of Etgar Keret's son and the death of his father were good years, though still full of reasons to worry. Lev is born in the midst of a terrorist attack. Etgar's father gets cancer. The threat of constant war looms over their home and permeates daily life. What emerges from this dark reality is a series of sublimely absurd ruminations on everything from Etgar's three-year-old son's impending military service to the terrorist mind-set behind Angry Birds. There's Lev's insistence that he is a cat, releasing him from any human responsibilities or rules. Etgar's siblings, all very different people who have chosen radically divergent paths in life, come together after his father's shivah to experience the grief and love that tie a family together forever. This wise, witty memoir-Etgar's first nonfiction book published in America, and told in his inimitable style-is full of wonder and life and love, poignant insights, and irrepressible humor."
The property
by
Rutu Modan
( Book )
8 editions published in
2013
in
English
and held by 711 WorldCat member libraries worldwide
Graphic Novel. After the death of her son, Regina Segal takes her granddaughter Mica to Warsaw, hoping to reclaim a family property lost during the Second World War. As they get to know modern Warsaw, Regina is forced to recall difficult things about her past, and Mica begins to wonder if maybe their reasons for coming are a little different than what her grandmother led her to believe. Modan offers up a world populated by prickly seniors, smart-alecky public servants, and stubborn women-a world whose realism is expressed alternately in the absurdity of people's behavior and in the complex consequences of their sacrifices. Modan's ever-present wit is articulated perfectly in her clear-line style, while a subtle, almost muted color palette complements the true-to-life nuances of her characterisation
Dear zealots : letters from a divided land
by
Amos Oz
( Book )
12 editions published between
2018
and 2019 in
English
and held by 572 WorldCat member libraries worldwide
"An urgent and deeply necessary work, Dear Zealots offers three ... essays that speak directly to our present age, on the rise of zealotry in Israel and around the world. From the incomparable Amos Oz comes a series of three essays: on the universal nature of fanaticism and its possible cures, on the Jewish roots of humanism and the need for a secular pride in Israel, and on the geopolitical standing of Israel in the wider Middle East and internationally. Dear Zealots is classic Amos Oz--fluid, rich, masterly, and perfectly timed for a world in which polarization and extremism are rising everywhere. The essays were written, Oz states, "first and foremost" for his grandchildren: they are a patient, learned telling of history, religion, and politics, to be thumbed through and studied, clung to even, as we march toward an uncertain future."--
We were the future : a memoir of the kibbutz
by
Yael Neeman
( )
8 editions published between
2016
and 2018 in
English
and
Undetermined
and held by 443 WorldCat member libraries worldwide
The Israeli author reflects on her life as a child of the kibbutz movement and evaluates how this communal structure came into being as well as the social gaps it left in the children who were raised in kibbutzim
Fly already
by
Etgar Keret
( Book )
5 editions published in
2019
in
English
and held by 436 WorldCat member libraries worldwide
There's no one like Etgar Keret. His stories take place at the crossroads of the fantastical, searing, and hilarious. His characters grapple with parenthood and family, war and games, marijuana and cake, memory and love. These stories never go to the expected place, but always surprise, entertain, and move.... The thread that weaves these pieces together is our inability to communicate, to see so little of the world around us and to understand each other even less. Yet somehow, in these pages, through Etgar's deep love for humanity and our hapless existence, a bright light shines through and our universal connection to each other sparks alive
Her body knows : two novellas
by
David Grossman
( Book )
3 editions published between
2005
and 2006 in
English
and held by 414 WorldCat member libraries worldwide
In "Frenzy," reserved Shaul lets his sister-in-law, Esti, into a secret nightmare, as he reveals to her his conviction that his wife is having an affair. Along with Esti, we find ourselves trapped in his paranoia and desperation as we accompany the odd pair down Israel's highways on a journey that reveals a passion perverted by jealousy and self-loathing. In the title story, a successful but embittered novelist visits her mother, who is in the last stages of cancer. Grossman investigates the powers of storytelling to harm and heal as the daughter reads aloud her own imagined, merciless account of her mother's love affair with a much younger teenage boy
more
fewer
Audience Level
0

1
Kids
General
Special
Audience level: 0.40 (from 0.33 for Dear zealo ... to 0.52 for Bliss : a ...)
Related Identities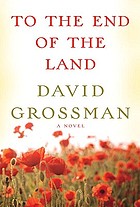 Covers
Alternative Names
Cohen, Jessica

Cohen, Jessica, 1973-

Cohen, Jessica (Artist)

Cohen, Jessica (Traducteur)

Cohen, Jessica (Translator)

Jessica Cohen traductora israelina

Jessica Cohen vertaalster uit Israël

Kohen G'esiyqah 1973-....

Джессика Коэн

ג'סיקה כהן מתרגמת ישראלית-אמריקאית

כהן ג'סיקה 1973-....

جيسيكا كوهن

ジェシカ・コーエン

Languages