Kover, Tina A.
Most widely held works by Tina A Kover
Disoriental
by
NEGAR DJAVADI
( Book )
2 editions published between
2018
and 2019 in
English
and held by 586 WorldCat member libraries worldwide
"Kimiâ Sadr fled Iran at the age of ten in the company of her mother and sisters to join her father in France. Now twenty-five and facing the future she has built for herself as well as the prospect of a new generation, Kimiâ is inundated by her own memories and the stories of her ancestors, which come to her in unstoppable, uncontainable waves. In the waiting room of a Parisian fertility clinic, generations of flamboyant Sadrs return to her, including her formidable great-grandfather Montazemolmolk, with his harem of fifty-two wives, and her parents, Darius and Sara, stalwart opponents of each regime that befalls them"--Amazon
Georges
by
Alexandre Dumas
( Book )
7 editions published between
2007
and 2008 in
English
and held by 414 WorldCat member libraries worldwide
"Georges Munier is a sensitive boy growing up in the nineteenth century on the island of Mauritius. The son of a wealthy mulatto, Pierre Munier, Georges regularly sees how his father's courage is tempered by a sense of inferiority before whites and Georges vows that he will be different." "When Georges matures into a man committed to "moral superiority mixed with physical strength," the stage is set for a conflict with the island's rich and powerful plantation owner, Monsieur de Malmedie, and a forbidden romance with Sara, the beautiful woman engaged to Malmedie's son." "Swordplay, a slave rebellion, a harrowing escape, and a vow of vengeance - Georges is unmistakably the work of the master who wrote The Three Musketeers and The Count of Monte Cristo. Yet it stands apart as the only book Dumas ever wrote that confronts the subject of race - a potent topic, since Dumas was of African ancestry himself." "This edition also features a Foreword by Jamaica Kincaid and an Introduction and notes by Werner Sollors, who addresses key themes such as colonialism, racism, African slavery, and interracial intimacy."--Jacket
Hergé, son of Tintin
by
Benoît Peeters
( Book )
5 editions published in
2012
in
English
and held by 303 WorldCat member libraries worldwide
"Author of the critically acclaimed Tintin and the World of Hergé and the last person to interview Remi, Benoit Peeters tells the complete story behind Hergé's origins and shows how and why the nom de plume grew into a larger-than-Remi personality as Tintin's popularity exploded. Drawing on interviews and using recently uncovered primary sources for the first time, Peeters reveals Remi as a neurotic man who sought to escape the troubles of his past by allowing Hergé's identity to subsume his own. As Tintin adventured, Hergé lived out a romanticized version of life for Remi."--Jacket
The Black City
by
George Sand
( Book )
3 editions published between
2003
and 2004 in
English
and held by 178 WorldCat member libraries worldwide
Smoke stacks and sluices and hungry furnaces are changing the face of nineteenth-century France in this 1859 novel by the controversial, passionately socialist George Sand. And the factories are taking their toll, too, on the fortunes of earnest, young Etienne Lavoute, whose mastery as a metalsmith has won him the name Sept-Epees (or Seven Blades). A man with a dream, Sept-Epees wants desperately to free himself not from the working class to which he has been born but from the woes imposed upon it by lofty mill owners. While ambition is the spur that prompts Sept-Epees to purchase a ramshackle factory he is ill-equipped to run, love is the secret cause. For Sept-Epees, however misguidedly, would make himself worthy of the willful but kind Tonine Gaucher
Cosmos incorporated
by
Maurice G Dantec
( Book )
4 editions published in
2008
in
English
and held by 154 WorldCat member libraries worldwide
After the decimation of the world's population and the memories of those that remain are wiped clean, a man discovers that his identity and mission have resurfaced in his conscious mind and that he has come not just to kill but to be born
Life, only better
by
Anna Gavalda
( Book )
2 editions published in
2015
in
English
and held by 91 WorldCat member libraries worldwide
Mathilde is twenty-four. She has abandoned her studies in art history in lieu of a menial job and lives in a house she shares with twin sisters. One day she forgets her bag in a café and a week later an unknown man returns it to her. Following this encounter, Mathilde decides to throw caution to the wind and change her life entirely. Yann is twenty-six, a university graduate, unemployed. There may be better days ahead. Perhaps. While waiting for them, he works as a sales assistant in a home appliances store. He wouldn't say he is unhappy. But sometimes when he is crossing a bridge over the Seine River at night, he imagines jumping. One day he does a favor for one of his neighbors and is asked to stay for dinner as thanks. The following morning Yann throws caution to the wind and decides to change his life entirely
The faces of God
by
Mallock
( )
3 editions published in
2015
in
English
and held by 62 WorldCat member libraries worldwide
Grand junction
by
Maurice G Dantec
( )
1 edition published in
2009
in
English
and held by 24 WorldCat member libraries worldwide
On October 4, 2057, most electronic devices on Earth are infected and destroyed by unknown viruses, and billions of people dependent on machine interfaces are killed as a result. Twelve years later, the survivors are sunk in a new dark age, a grim afterworld in which the only law is the law of the jungle. In the sprawling ruins of Grand Junction, a thriving urban community centered on a abandoned spaceport, civilization is hanging on by its fingernails. In this last fragile outpost of knowledge and reason, hope and faith, a second wave of lethal viruses is unleashed--viruses that attack human beings directly, stripping away language, thought, humanity itself. But it is also here that a young boy, a guitar-playing prodigy named Link de Nova, discovers within himself the power to fight a malevolent entity determined to remake the world in its own bleak image. Now, as the viruses spread and enemies converge on Grand Junction, Link and his friends and protectors, Chrysler Campbell and Yuri McCoy, prepare to fight for the survival of the human race with rifles, radios, and rock 'n' roll--Publisher's description
La logique de l'amanite : roman
by
Catherine Dousteyssier-Khoze
( Book )
1 edition published in
2018
in
English
and held by 7 WorldCat member libraries worldwide
Who killed the poet?
by
Luis de Miranda
( Book )
1 edition published in
2017
in
English
and held by 7 WorldCat member libraries worldwide
Manette Salomon : roman
by
Edmond de Goncourt
( Book )
1 edition published in
2017
in
English
and held by 5 WorldCat member libraries worldwide
De liefdesrelatie met zijn model ondermijnt het werk van een talentvolle 19e-eeuwse kunstschilder
Faces of God
by
Tina Kover
( )
1 edition published in
2015
in
English
and held by 5 WorldCat member libraries worldwide
Life
by
Tina Kover
( Book )
1 edition published in
2015
in
English
and held by 1 WorldCat member library worldwide
more
fewer
Audience Level
0

1
Kids
General
Special
Audience level: 0.51 (from 0.34 for Disorienta ... to 0.78 for La logique ...)
Related Identities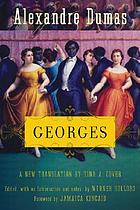 Covers
Alternative Names
Kover, Tina

Tina Kover American translator

Languages