Plakcy, Neil S. (Neil Steven)
Most widely held works by Neil S Plakcy
The next one will kill you : an Angus Green thriller
by
Neil S Plakcy
( Book )
7 editions published between
2016
and 2017 in
English
and held by 147 WorldCat member libraries worldwide
If Angus Green is going to make it to a second case, he's needs to survive the first one. Angus wants more adventure than a boring accounting job, so after graduating with his master's degree he signs up with the FBI. He's assigned to the Miami field office, where the caseload includes smugglers, drug runners, and gangs, but he starts out stuck behind a desk, an accountant with a badge and gun. Struggling to raise money for his little brother's college tuition, he enters a strip trivia contest at a local bar. But when he's caught with his pants down by a couple of fellow agents, he worries that his extracurricular activities and his status as the only openly gay agent will crash his career. Instead, to his surprise, he's added to an anti-terrorism task force and directed to find a missing informant. It's his first real case: a desperate chase to catch a gang of criminals with their tentacles in everything from medical fraud to drugs to jewel theft. With every corner in this case--from Fort Lauderdale's gay bars to the morgue--turning to mayhem, Angus quickly learns that the only way to face a challenge is to assume that he'll survive this one--it's the next one that will kill him
Mahu fire
by
Neil S Plakcy
( Book )
3 editions published in
2008
in
English
and held by 142 WorldCat member libraries worldwide
Evil moves to paradise, as openly gay police detective Kimo Kanapa'aka battles an extreme religious group that opposes the idea of same-sex marriage. It begins with a simple shooting, but the danger intensifies as Kimo strives to unmask a killer
Paws and reflect : a special bond between man and dog
by
Neil S Plakcy
( )
4 editions published between
2006
and 2011 in
English
and held by 122 WorldCat member libraries worldwide
This collection of twenty-five original stories of personal experience, Neil Plakcy and Sharon Sakson celebrate the joy, growth, and healing offered to all of us by the dogs in our lives. Touching, powerful, and often humorous, this collection explores and celebrates the special bond between gay men and their dogs
Mahu
by
Neil S Plakcy
( Book )
8 editions published between
2005
and 2017 in
English
and held by 118 WorldCat member libraries worldwide
Honolulu police detective Kimo Kanapa'aka lives with a secret he barely acknowledges, even to himself. One night, he inadvertently sees someone dump a body in an alley outside a gay bar, and, because of his own inability to come to grips with his sexuality, makes a decision that threatens all that is important in his life--his career, his friendships, and his family
Mahu surfer : a Hawaiian mystery
by
Neil S Plakcy
( Book )
6 editions published between
2007
and 2017 in
English
and held by 114 WorldCat member libraries worldwide
Mahu is a generally negative Hawaiian term for homosexual, and for police detective Kimo Kanapa'aka, being gay doesn't make for an easy life. Especially when you're publicly outed. Now, semi-retired, Kimo must go undercover and stop a brutal killer. Already three surfers have been shot dead, and Kimo must infiltrate the close-knit surfing community, knowing his only way back to active duty is to catch a killer he may know all too well
In dog we trust / A Steve and Rochester mystery
by
Neil S Plakcy
( )
4 editions published between
2010
and 2011 in
English
and held by 108 WorldCat member libraries worldwide
After a bad divorce and a brief prison term for computer hacking, 42-year-old Steve Levitan has returned to his home town of Stewart's Crossing and taken a part-time job as an adjunct professor of English at his alma mater, Eastern College. While walking around his gated community, he becomes friendly with his next-door neighbor, Caroline Kelly, and her golden retriever, Rochester. When Caroline is shot and killed while walking Rochester, Steve becomes the dog's temporary guardian. together, these two unlikely sleuths work to uncover the mystery behind Caroline's death
The kingdom of dog : a golden retriever mystery
by
Neil S Plakcy
( )
3 editions published in
2011
in
English
and held by 104 WorldCat member libraries worldwide
When his mentor Joe Dagorian, director of admissions at prestigious Eastern College, is murdered during a fund-raising event, Steve Levitan feels obliged to investigate. He and his golden retriever Rochester go nose to the ground to dig up clues, including a bloody knife and some curious photographs. But will Steve's curiosity and Rochester's savvy save them when the killer comes calling?Second in Neil S. Plakcy's Golden Retriever Mysteries, The Kingdom of Dog is funny and charming — and who can resist a gregarious golden character like Rochester?
Active duty : gay military erotic romance
by
Neil S Plakcy
( Book )
4 editions published in
2014
in
English
and held by 104 WorldCat member libraries worldwide
These fierce stories of love on the front lines grab and hold reader's attention as they travel the world with these soldier on Active Duty. In the wake of Don't Ask, Don't Tell and the Defense of Marriage Act getting repealed, Neil Plakcy brings the two issues together into heart-pounding vignettes of men of action who put their lives on the line to protect and serve. The heat of battle only amps up the level of excitement knowing that this tryst might be the last. These heroic hunks fight for love and honor and will have readers begging for their next debriefing!
Dog bless you : a golden retriever mystery
by
Neil S Plakcy
( )
2 editions published in
2013
in
English
and held by 96 WorldCat member libraries worldwide
Autumn has come to Bucks County, and Steve Levitan has a new job: develop a conference center for Eastern College at Friar Lake, a few miles from campus. But on his first visit to the property, his golden retriever Rochester makes a disturbing discovery, a human hand rising from the dirt at the lake's shore. Whose hand is it? Why was the body buried there? The answers will take Steve, his photographer girlfriend Lili, and the ever-faithful Rochester to a drop-in center for recovering drug addicts on the Lower East Side, a decaying church in Philadelphia's Germantown, and finally to a confrontation with a desperate killer
Take this man : gay romance stories
( Book )
2 editions published in
2015
in
English
and held by 93 WorldCat member libraries worldwide
A rarity--romantic erotica focused on male couples in committed relationships--Take This Man comes from one of the top-flight gay fiction writers, Neil Plakcy. Many erotic stories focus on the thrill of first contact, but Take This Man is thrillingly different, taking a close look at how much sexier an encounter can be when the two men involved have been together for long enough to make a commitment to each other. Formalized or not, the fact remains that knowing what turns your partner on--and vice versa--makes encounters even hotter, especially when the erotic encounter is an expression of an emotional bond
more
fewer
Audience Level
0

1
Kids
General
Special
Audience level: 0.42 (from 0.34 for The next o ... to 0.53 for Mahu / ...)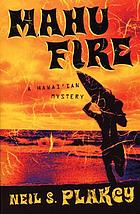 Covers
Alternative Names
Languages