Centre Pompidou-Metz
Most widely held works about Centre Pompidou-Metz
more
fewer
Most widely held works by Centre Pompidou-Metz
Sol LeWitt
by
Sol LeWitt
( Book )
16 editions published in
2012
in
English
and
French
and held by 255 WorldCat member libraries worldwide
"This comprehensive monograph on the American artist Sol LeWitt (1928-2007) focuses on his wall drawings production between 1968 and 2007. It gathers historical and commissioned essays ... as well as the artist's complete texts and interviews from the early 1960s to 2003"--Page 4 of cover
Voids : a retrospective
( Book )
7 editions published in
2009
in
English
and held by 164 WorldCat member libraries worldwide
A quite exceptional event, "Vides" (Voids) is a retrospective of empty exhibitions since that of Yves Klein in 1958. In almost a dozen rooms of the National Museum of Modern Art, it assembles in a totally original manner exhibitions that showed absolutely nothing, leaving empty the space for which they were designed. The idea of exhibiting emptiness is a recurring notion in the history of art over the past fifty or so years, almost to the point of becoming a clich ̌in the practice of contemporary art. Since the exhibition by Yves Klein ₆ "The Specialization of Sensibility in the Raw Material State of Stabilized Pictorial Sensibility" in Paris in 1958, totally empty exhibitions have been the statement of different conceptions of vacuums. While for Yves Klein it was a way to point out the sensitive state, by contrast it represents the peak of conceptual and minimal art for Robert Barry with "Some places to which we can come, and for a while 'be free to think about what we are going to do' (Marcuse)" (1970). It may also result from the desire to fudge the understanding of exhibition spaces, as in the work "The Air-Conditioning Show" from Art & Language (1966-1967), or to empty an institution to modify our experience, as in the work by Stanley Brouwn. It also reflects the will to create the experience of the qualities of an exhibition venue, as with Robert Irwin and his exhibition at the ACE Gallery in 1970, or with Maria Nordman at her exhibition in Krefeld in 1984. Emptiness also represents a form of radicalness, like that created by Laurie Parsons in 1990 at the Lorence-Monk gallery, which announced his renouncement of all artistic practice. For Bethan Huws and his work "Haus Esters Piece" (1993), emptiness means being able to celebrate the museum's architecture, signifying that art is already there on site and there is no need to add works of art. Emptiness assumes almost a sense of economic demand for Maria Eichhorn who, in leaving her exhibition empty at the Kunsthalle Bern in 2001, helped to devote the budget to the building's renovation. With "More Silent than Ever" (2006), Roman Ondak, for his part, had the onlooker believing that there is more than what is just left there to be seen
Fernand Léger : le beau est partout
by
Fernand Léger
( Book )
10 editions published in
2017
in
French
and held by 117 WorldCat member libraries worldwide
""Mon but est d'essayer d'imposer ceci : qu'il n'y a pas de Beau catalogué, hiérarchisé ; que c'est l'erreur la plus lourde qui soit. Le Beau est partout, dans l'ordre de vos casseroles, sur le mur blanc de votre cuisine, plus peut-être que dans votre salon XVIIIe siècle ou dans les musées officiels." Fernand Léger. 1923"--Page 4 of cover
Cosa mentale : art et télépathie au XXe siècle
by
Pascal Rousseau
( Book )
8 editions published in
2015
in
French
and held by 109 WorldCat member libraries worldwide
"Loin de rester une obscure fantaisie paranormale, la télépathie ne cesse d'intriguer les artistes tout au long du XXe siècle. Cosa Mentale propose de relire l'aventure de l'art moderne à travers leur fascination pour une transmission directe de la pensée et des émotions. Sous cet angle, le projet de l'avant-garde est moins de défaire le grand mensonge illusionniste de la peinture que d'inventer une nouvelle relation, plus immédiate, entre l'artiste et le spectateur. En s'appuyant sur quelques grandes figures de la modernité, d'Edvard Munch à Sigmar Polke, en passant par Oskar Kokoschka, Odilon Redon, Marcel Duchamp, Pablo Picasso, Frantisek Kupka, Vassily Kandinsky, Salvador Dali et bien d'autres, cet ouvrage montre comment la télépathie aura une influence inattendue sur la naissance des premières formes d'abstraction ou, dans l'entre-deux-guerres, sur un surréalisme obsédé par le partage collectif de la création. Omniprésente dans l'univers de la science-fiction, elle refait surface dans l'art psychédélique et conceptuel des années 1960-1970, avant de resurgir aujourd'hui dans l'univers d'artistes contemporains, envoûtés par les technologies de la "connaissance partagée "."--Page 4 of cover
Leiris & Co.
( Book )
7 editions published in
2015
in
French
and held by 107 WorldCat member libraries worldwide
Catalogue de l'exposition "Leiris & Co" présentée à Metz, Centre Pompidou-Metz, du 3 avril au 14 septembre 2015. Au croisement de l'art, de la littérature et de l'ethnographie, l'exposition consacrée à Michel Leiris (1901-1990), est la première de cette ampleur. Intellectuel majeur du XXe siècle pourtant méconnu, Leiris fut tout à la fois poète, écrivain autobiographe, ethnographe de métier et ami intime des plus grands artistes et écrivains de son temps. A travers près de 350 oeuvres, dont de nombreux chefs-d'oeuvre des artistes qui lui furent proches (Miró, Masson, Giacometti, Picasso, Bacon ...), des objets et oeuvres d'art africains et antillais, ainsi qu'une riche documentation (manuscrits, livres, films et musique), il s'agira non seulement de rendre compte des multiples facettes de la figure de Leiris, de ses passions et de ses engagements, mais également de souligner le caractère novateur de son oeuvre et la pertinence de sa pensée
Sublime : les tremblements du monde
( Book )
5 editions published in
2016
in
French
and held by 94 WorldCat member libraries worldwide
This book accompanies an exhibition on the aesthetic concept of the sublime, the unique feeling of attraction mixed with fear that we experience when confronted with the power and fury of the natural world. Going beyond ideas of beauty and contemplation, this work explores the ambivalence in the persistent appeal of the sublime. It creates dialogues between old and new works of art, from Leonardo da Vinci to Lars von Trier, including Christo and Jeanne-Claude, Gina Pane, Robert Smithson, Ana Mendieta, Laurent Grasso, and Giuseppe Penone. At a time of upheaval in our ecosystems, this exhibit shows the radical changes that have taken place in the concept of the sublime over the course of the 20th century
Formes simples exposition présentée au Centre Pompidou-Metz du 13 juin au 5 novembre 2014
by
Jean de Loisy
( Book )
9 editions published in
2014
in
French
and
English
and held by 87 WorldCat member libraries worldwide
Formes simples : présentes dans l'art d'avant l'histoire, inspirées de la nature ou des outils élémentaires, de l'évolution des techniques, des avancées en mathématiques, en biologie ou encore des découvertes archéologiques, elles sont réapparues au XIXe siècle en Occident. Ce livre explore la fascination qu'elles suscitent, leurs significations et leurs influences sur l'invention des formes modernes.¦A travers la présentation de nombreuses oeuvres, le catalogue montre la fascination des artistes pour les formes simples, depuis la préhistoire, ainsi que le rôle essentiel qu'elles ont joué dans l'émergence de la modernité au XXe siècle. Il crée ainsi des rapprochements entre des sujets industriels, mathématiques, physiques, archéologiques, etc. et des objets d'art
more
fewer
Audience Level
0

1
Kids
General
Special
Audience level: 0.80 (from 0.66 for Paparazzi! ... to 0.90 for Centre Pom ...)
Related Identities
Associated Subjects
Aerial photography
Architecture
Architecture, Modern
Architecture--Competitions
Art
Art, French
Art, Modern
Art, Modern--Themes, motives
Art centers
Artists
Art museum architecture
Art museums
Arts, Modern
Ban, Shigeru,
Buildings
Buren, Daniel
Celebrities
Centre Georges Pompidou
Centre Pompidou-Metz
Conceptual art
Consciousness in art
Disasters in art
Ecology in art
Exhibition buildings
Exhibitions
France
France--Metz
France--Paris
Friendship
Installations (Art)
Intellectual life
Kawamata, Tadashi,
Landscapes in art
Léger, Fernand,
Leiris, Michel,
LeWitt, Sol,
Luxembourg--Luxembourg
Minimal art
Natural disasters
Nature in art
Nineteen seventeen, A.D
Nothing (Philosophy) in art
Paparazzi
Parapsychology and art
Portrait photography
Shigeru Ban Architects
Site-specific installations (Art)
Space (Architecture)
Space (Art)
World War (1914-1918)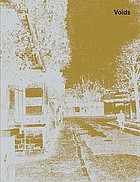 Covers
Alternative Names
Centre Georges Pompidou
C.P.M.

Centre Georges-Pompidou (Metz)

Centre National d'Art et de Culture Georges Pompidou Centre Pompidou-Metz

Centre national d'art et de culture Georges-Pompidou (Metz)

Centre National d'Art et de Culture Georges Pompidou Metz Centre Pompidou-Metz

Centre Pompidou

Centre Pompidou-Metz.

Centro Pompidou-Metz

CPM

CPM (Centre Pompidou-Metz)

CPM (Organització)

Metz (France)

Metz (Moselle)

Pompidou Center at Metz.

Pompidou Centre at Metz

Центр Помпиду-Мец

Պոմպիդու կենտրոն-Մեծ

ポンピドゥー・センター・メス

龐畢度中心梅斯分館

Languages