Pastore, Francesco
Most widely held works by Francesco Pastore
The labour market impact of the EU enlargement : a new regional geography of Europe?
by
F. E Caroleo
( )
20 editions published in
2010
in
English
and
German
and held by 483 WorldCat member libraries worldwide
Until recently, regional labour market imbalances were considered transitory phenomena, a consequence of state failure in generating distorted investment incentives in depressed regions as well as of excessive labour market rigidities. Labour mobility and wage flexibility were at the core of the debate€over the causes of and cures€for regional labour market imbalances. This book bears witness to€the changed perspective of research on these issues. In the recent literature, internal labour migration is€depicted as a cause of further divergence€between advanced and backward regions, €as higher returns€on human and physical capital are expected to be paid in those regions where these factors are already concentrated. The book contributes to the debate by€presenting important new findings on: a) the reasons why structural change in some sectors causes a slump in some regions, but not in others; b) the extent to which poverty traps explain regional imbalances as compared to such other alternative factors as spatial dependence and nonlinearity in growth behaviour; c) the degree of convergence across EU countries and regions; d) the role of labour mobility in reducing/increasing regional labour market imbalances, in particular in Central and Eastern Europe; e) and the role of an active labour market policy and child care facilities in alleviating the hardship of the weakest segments of the population
Italy
by
Robert Anderson
( Book )
2 editions published between
2006
and 2007 in
Japanese
and
English
and held by 387 WorldCat member libraries worldwide
Discover the people and places of Italy
The youth experience gap : explaining national differences in the school-to-work transition
by
Francesco Pastore
( )
17 editions published between
2014
and 2015 in
English
and
German
and held by 384 WorldCat member libraries worldwide
This work points to the youth experience gap as a key conceptto explain the meager employment opportunities and earnings many young people face.The transition from education to work remains a long dark tunnel around the world. However, this book shows that there are striking differences between countries: in Germany, the young people of today are no worse off than their adult counterparts, while in Southern European and Eastern European countries they fare 3 through 4 times worse. The current economic and financial crisis has further exacerbated the situation for young people in many advanced economies. Observers are divided as to the optimal design of youth employment policy. Liberalists believe that the market itself should address youth disadvantages. More flexible labor markets should also guarantee greater labor turnover, including temporary work, so as to allow young people to move from one job to the next until they accumulate the work experience they need to become more employable and find the right career. In contrast, other economists oppose approaches focusing on entry flexibility and temporary work, claiming that the former type helps only the most skilled and motivated target groups, while the latter only allows young people to gather generic, not job-specific work experience
Geographical labor market imbalances recent explanations and cures
( )
15 editions published between
2015
and 2016 in
English
and
German
and held by 338 WorldCat member libraries worldwide
This book focuses on the questions of how territorial differences in productivity levels and unemployment rates arise in the first place and why territorial differences in labor market performance persist over time. Unemployment divergence and unemployment club convergence have been touched on in a large number of works and have recently also been studied using spatial econometric analysis. In this book we aim to develop the debate to include several important new topics, such as: the reasons why structural changes in some sectors cause slumps in some regions but not in others; the extent to which agglomeration factors explain regional imbalances; the degree of convergence / divergence across EU countries and regions; the role of labor mobility in reducing / increasing regional labor market imbalances; the impact of EU and country-level regional policy in stimulating convergence; and the (unsatisfactory) role of active labor market policy in stimulating labor supply in the weakest economic areas
A new regional geography of Europe? the labour market impact of the EU enlargements
by
F. E Caroleo
( )
2 editions published in
2007
in
English
and held by 19 WorldCat member libraries worldwide
"This paper provides a critical overview and a detailed research agenda for scholars interested in regional studies with a special focus on old and new European Union member states. The focus is on the microeconomic foundations of structural change and its spatially asymmetric impact on labour markets. Structural change has been long neglected, but the availability of new data and the specific nature of economic transition in new member states has brought again this issue to the fore, suggesting that it might provide an explanation also of several typical features of regional imbalances in old member states. The literature provides theoretical reasoning and empirical evidence to confirm this"--Forschungsinstitut zur Zukunft der Arbeit web site
The Distribution of Wages in Belarus
by
Francesco Pastore
( )
4 editions published between
2004
and 2006 in
English
and
German
and held by 19 WorldCat member libraries worldwide
"This paper uncovers evidence on the distribution of wages in Belarus in the second half of the 1990s. The returns to education and work experience are high and stable, which is atypical for a transition country. This might be due to the pervasive role of the state in fixing wages in the dominant budget sector, rather than to market forces coming into play. Women experience contained, though largely unexplained discrimination coupled with higher than average returns to education. A wage curve effect is found, which is similar in size to that of other transition countries, but much higher than in market economies"--Forschungsinstitut zur Zukunft der Arbeit web site
When do gender wage differences emerge? a study of Azerbaijan's labor market
by
Francesco Pastore
( )
3 editions published in
2016
in
English
and
Undetermined
and held by 17 WorldCat member libraries worldwide
Building on recent analyses that find a sizeable overall gender wage gap in Azerbaijan's workforce, this paper uses data on young workers in their early years in the labor market to understand how gender wage gaps evolve over time, if at all. The paper uses a unique database from a survey of young people ages 15-29 years. The analysis provides evidence that new labor market entrants begin with little or no gender differences in earnings, but a wage gap gradually emerges over time closer to the childbearing years. The gender wage gap grows from virtually zero, or even a small, positive gap in favor of women, until age 20 years, to about 20 percent two years later and even more than 30 percent at age 29 years. The gap in labor supply rises from almost zero to about 20 percent during the years from 19 to 22, while the gap in hours worked falls from positive (up to six hours per week more than their male counterparts) to negative (up to five hours per week less) over the same period in the life cycle. When decomposing the gap at different deciles of the wage distribution, it appears that most of it is at the lower and upper ends of the distribution, among young adults and prime-age workers. Selection of women into employment is strong and strongly skill-based: when controlling for sample selection bias, the gender gap becomes positive
Factor endowment and market size in EU-CEE trade : would human capital change the actual quality trade patterns ?
by
Anna Maria Ferragina
( )
3 editions published in
2004
in
English
and
German
and held by 17 WorldCat member libraries worldwide
"This paper aims to test several hypotheses on the determinants of the quality of trade in cross-country regressions, taking a sample of trade competitors in EU markets. The hypotheses are those underlying two models of VIIT: the so-called neo-H-O model based on factor endowment and an "economic geography" model based on market size and economic integration. As the explanatory variables used (proxies for human capital, physical capital, market size and a dummy for market integration) significantly affect the dependent variable (unit-value differences), it seems plausible to conclude that these variables give rise to specialisation in different segments of the quality spectrum. Much information is drawn from the analysis with respect to CEE specialisation in low-quality exports to EU markets. In particular, the estimates suggest the existence of a process of "crowding out" of the existing human capital due to the process of economic transition. Moreover, the smaller market size of the EU accession countries could contribute to strengthen the disadvantage in high quality segments of production. In fact, the significant coefficient of the variable used to measure market size suggests that liberalisation might be accompanied by increased concentration of high-quality productions in large markets. However, the geographic proximity to the core of Europe could counterbalance this force. The integration process itself could accelerate the process of catching up in terms of quality of products and of per capita income, providing Eastern producers with a larger market and potential for economies to scale"--Forschungsinstitut zur Zukunft der Arbeit web site
more
fewer
Audience Level
0

1
Kids
General
Special
Audience level: 0.45 (from 0.17 for Microecono ... to 0.97 for When do ge ...)
Related Identities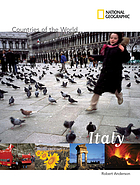 Covers
Alternative Names
Francesco Pastore economist (Università degli Studi della Campania "Luigi Vanvitelli")

Francesco Pastore Wirtschaftswissenschaftler/in (Università degli Studi della Campania "Luigi Vanvitelli")

Pastore, F. 1966-

파스토레, 프란체스코

パストーレ, フランチェスコ

Languages