Legion of Honor (San Francisco, Calif.)
Most widely held works about Calif.) Legion of Honor (San Francisco
more
fewer
Most widely held works by Calif.) Legion of Honor (San Francisco
Women impressionists
by
Ingrid Pfeiffer
( Book )
2 editions published in
2008
in
English
and held by 630 WorldCat member libraries worldwide
"This book is a comprehensive introduction to the works of four women Impressionists: Berthe Morisot, a key protagonist of the Impressionist movement; Mary Cassatt, who had her own special role to play in the movement and was held in high esteem by fellow painter Edgar Degas; Eva Gonzales, a gifted artist and Edouard Manet's only student; and Marie Bracquemond, who abandoned painting in the interests of marital harmony." "This superbly illustrated book also contains essays by a number of writers, who besides providing a knowledgeable introduction to these four women painters, also succeed in conveying to us the context in which they worked."--Jacket
After the ruins, 1906 and 2006 : rephotographing the San Francisco earthquake and fire
by
Mark Klett
( Book )
3 editions published in
2006
in
English
and held by 503 WorldCat member libraries worldwide
How has San Francisco's urban landscape changed in the hundred years since the earthquake and cataclysmic firestorms that destroyed three-quarters of the city in 1906? For this provocative rephotography project, photographer Klett has gone to the same locations pictured in 45 photographs taken in the days following the 1906 earthquake and fires, and precisely duplicated each photograph's vantage point. The result is a powerful comparison that challenges our preconceptions about time, history, and culture. Features an essay by noted environmental historian Philip Fradkin on the events surrounding and following the 1906 earthquake, which he describes as "the equivalent of an intensive, three-day bombing raid."--Publisher description
Pissarro's people
by
Richard R Brettell
( Book )
5 editions published in
2011
in
English
and held by 380 WorldCat member libraries worldwide
"This definitive portrait of Camille Pissarro by one of the world s foremost authorities on Impressionism and French painting reveals the deep connection between Pissarro s humanitarian concerns and his creative output. Throughout his career, the Impressionist artist Camille Pissarro produced a vast oeuvre of paintings, drawings, and prints inspired by his fascination with and commitment to politics. Many of these works reflect the tensions between his anarchist ideals and the realities of life in a capitalist society; however, most examinations of Pissarro have approached his art and politics as separate spheres. Published to accompany a major exhibition, this survey by a renowned expert on Impressionist painting offers a selection of canvases and works on paper that embody Pissarro's pictorial humanism at the highest level. Exhaustive archival study, interviews with surviving family members, and research drawn from thousands of newly discovered letters inform this rich and authoritative book, including individual portraits of each of the family members Pissarro so often inserted into his paintings it also examines his relationships with fellow artists, writers, neighbours, merchants, and domestic servants. The result is a refreshing and landmark reconsideration of the artist's magnificent body of work."--Publisher description
The cult of beauty : the Victorian avant-garde 1860-1900
( Book )
3 editions published in
2011
in
English
and held by 326 WorldCat member libraries worldwide
This book "focuses on a period in the nineteenth century when a group of artists, architects and designers found themselves united in the search for a new Beauty. The Aesthetic Movement, as it came to be known, sought nothing less than the creation of a new kind of art, an art freed from outworn establishment ideas and Victorian notions of morality. This was to be "Art for Art's sake" -- art that did not tell stories of make moral points,art that dared simply to offer visual delight and hint at sensuous pleasure. This new and exciting "Cult of Beauty" joined, for a while at least, romantic bohemians such as Dante Gabriel Rossetti, William Morris and Edward Burne-Jones, along with maverick figures such as James McNeill Whistler and painters of grand classical subjects who belonged to the circle of Frederic Leighton. ... The book also reveals how artists' houses, their collections of beautiful things and their extravagant lifestyles became the object of public fascination. the influence of the "Palaces of Art" created by Rossetti and Morris, Lord Leighton and others led to a widespread revolution in architecture and interior decoration. Oscar Wilde made his name promoting the idea of "The House Beautiful" and the styles favoured by Aesthetic designers were among the very first to be widely exploited commercially in Britain."
Anders Zorn : Sweden's master painter
by
Johan Cederlund
( Book )
1 edition published in
2013
in
English
and held by 288 WorldCat member libraries worldwide
The art of Anders Zorn (1860-1920) reaches into diverse worlds with lavish depictions of Belle Epoque salons and elegant sitters, swirling ballrooms and country dances, bathers in sun-dappled waters, and more. This richly illustrated catalogue explores the life and work of a masterful painter who was born in a small Swedish village and rose to international acclaim. As a young art student Zorn developed a virtuosic command of watercolor, later expanding his repertoire to include oil painting and etching as well. His subject matter ranged widely from fashionable portraits of high society to realistic depictions of modern urban life, aspects of Swedish folk culture, and scenes drawn from his many travels. During his lifetime Zorn became one of the world's preeminent painters, though his name is not as well known today. Accompanying the first major retrospective of Zorn's oeuvre held in the United States in over a century, this volume introduces readers to his bravura brushwork, sensual iconography, and vibrant artistic personality. Featuring more than ninety watercolors, oil paintings, etchings, drawings, photographs, and sculptures, Anders Zorn: Swedens Master Painter reveals the artist's diverse themes, meticulous techniques, and peripatetic career, with works set in such locales as Madrid, Algiers, Constantinople, London, Paris, Venice, New York, Chicago, and his hometown of Mora, Sweden. Four authors present detailed portraits of Zorn's life and work, his career in the United States, his oeuve in the context of Nordic art, and his printmaking activity. Also featuring a comprehensive chronology and historical photographs, this catalogue reveals a painter tradition yet modern; cosmopolitan yet indelibly connected to his Swedish homeland
Degas, Impressionism, and the Paris millinery trade
by
Simon Kelly
( Book )
3 editions published in
2017
in
English
and held by 242 WorldCat member libraries worldwide
Though best known for his depictions of dancers and bathers, Edgar Degas repeatedly returned to the subject of millinery over the course of three decades. In masterpieces such as The Millinery Shop (1879-86) and The Milliners (ca. 1898), he captured scenes of milliners fashioning and women wearing elaborate, colorful hats. Featuring sumptuous paintings, pastels, and preparatory drawings by Degas, Cassatt, Manet, Renoir, and Toulouse-Lautrec, among others, this generously illustrated book surveys the millinery industry of 19th-century Paris. Peppered throughout with photographs, posters, and prints of French hats, this book includes essays that explore Degas's particular interest in the millinery trade; the tension between modern fashion and reverence for history and the grand art-historical tradition; a chronicle of Parisian milliners from Caroline Reboux to Coco Chanel; and examples of how the millinery trade is depicted in literature. Brilliantly linking together the worlds of industry, art, and fashion, this groundbreaking book examines the fundamental role of hats and hat-makers in 19th-century culture
Pulp fashion : the art of Isabelle de Borchgrave
by
Jill D'Alessandro
( Book )
6 editions published in
2011
in
English
and held by 204 WorldCat member libraries worldwide
This volume highlights three of Belgian artist Isabelle de Borchgrave's most beloved series: Papiers á la Mode and the Fortuny and Medici collections. The intricately handcrafted paper fashions will astound readers of this book with their artistry, creativity and resemblance to the finest couture designs
Gods in color : polychromy in the ancient world
( Book )
4 editions published in
2017
in
English
and held by 201 WorldCat member libraries worldwide
This stunning book uses 21st-century technology to reveal the original colors of ancient sculpture. When Renaissance artists sought to imitate ancient sculpture, their medium of choice was pure, white marble, but little did they know that the works they emulated were originally painted in dazzling and powerful hues-from red ocher and cinnabar to azurite and malachite. By illustrating painted reconstructions of well-known sculptures in relation to original examples, this volume reveals how ancient artists in Egypt, Mesopotamia, the Aegean, Greece, and Rome brought unexpected and breathtaking color to their artworks. Accompanying these reproductions are watercolors of Greece's landscapes dating from different years, which show how our perception of ancient art has changed over time. Generously illustrated, this book testifies that the study of ancient sculpture is incomplete without an understanding of the many ways that color was employed to bring such art to life"
Casanova : the seduction of Europe
by
Frederick Ilchman
( Book )
1 edition published in
2017
in
English
and held by 180 WorldCat member libraries worldwide
In 18th-century Europe, while the old order reveled in the luxurious excesses of the Rococo style and the Enlightenment sowed the seeds of revolution, the shapeshifting libertine Giacomo Casanova seduced his way across the continent. Although notorious for the scores of amorous conquests he recorded in his remarkably frank memoirs, Casanova was just as practiced at charming his way into the most elite social circles, through an inimitable mix of literary ambition, improvisational genius and outright fraud. In his travels across Europe and through every level of society from the theatrical demimonde to royal courts, he was also seduced by the visual splendors he encountered. This volume accompanies the first major art exhibition outside Europe to lavishly recreate Casanova's visual world, from his birthplace of Venice, city of masquerades, to the cultural capitals of Paris and London and the outposts of Eastern Europe. It provides a survey of important works of 18th-century European art by masters such as Canaletto, Fragonard, Boucher, Houdon and Hogarth, along with exquisite decorative arts objects
more
fewer
Audience Level
0

1
Kids
General
Special
Audience level: 0.48 (from 0.32 for After the ... to 1.00 for Honor to w ...)
Related Identities
Associated Subjects
Aesthetic movement (Art)
Art, English
Art, European
Art museums
Art--Private collections
Avant-garde (Aesthetics)
Baldessari, John,
Bonnard, Pierre,
Bracquemond, Marie,
California
California--San Francisco
Casanova, Giacomo,
Cassatt, Mary,
Degas, Edgar,
Europe
Fine Arts Museums of San Francisco
Fires
France
France--Paris
Gonzalès, Eva,
Great Britain
Hats
Hats in art
Human beings in art
Impressionism (Art)
Jordan Schnitzer Family Foundation
Legion of Honor (San Francisco, Calif.)
Manners and customs
Millinery
Morisot, Berthe,
Oregon--Portland
Painting, American
Painting, French
Painting, Swedish
Paper garments
Paper work
Pissarro, Camille,
Polychromy
Prints, American
Prints--Private collections
Repeat photography
San Francisco Earthquake and Fire (California : 1906)
Schnitzer, Jordan D
Sculpture, Ancient
Sculpture, Classical
Themes, motives
Travel
United States
Women artists
Zorn, Anders,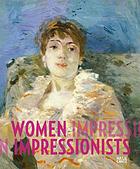 Covers
Alternative Names
California Palace of the Legion of Honor
California Legion of Honor

California Palace of the Legion of Honor

Fine Arts Museums of San Francisco Legion of Honor

Legion of Honor Museum

Languages