Smith, Virginia 1960-
Most widely held works by Virginia Smith
A plain and simple heart
by
Lori Copeland
( Book )
11 editions published between
2012
and 2013 in
English
and held by 1,297 WorldCat member libraries worldwide
Young Amish woman Rachel Switzer comes to 1880s Lawrence, Kansas in pursuit of cowboy Jesse Montgomery, only to be caught in the middle of a temperance riot and mistakenly arrested by sheriff Colin Maddox
The heart's frontier
by
Lori Copeland
( Book )
7 editions published in
2012
in
English
and held by 1,193 WorldCat member libraries worldwide
Kansas,1881. On a trip to visit relatives, Emma's Amish family is robbed of all their possessions, leaving them destitute and stranded on the prairie. Walking into the nearest trading settlement, they pray to the Lord for someone to help. When a man lands in the dust at her feet, Emma looks down at him and thinks, The Lord might have cleaned him up first. Luke Carson, heading up his first cattle drive, is not planning on being the answer to anyone's prayers, but it looks as though God has something else in mind for this kind and gentle man
A cowboy at heart
by
Lori Copeland
( Book )
8 editions published in
2013
in
English
and held by 1,122 WorldCat member libraries worldwide
Jesse Montgomery is beginning to feel restless. Though he's grateful to his friends Colin and Emma for helping him get on his feet again after a few bad choices and some hard living, surely the Lord doesn't want him to stay in Apple Grove forever. Doesn't the Almighty have plans for this reformed rowdy cowboy to build a life of his own? When an unscrupulous cattle baron tries to steal Amish land, Jesse intervenes and is wounded. Lovely Katie Miller, the young healer in the district, attends to him while trying to guard her heart. This sweet Amish widow cannot risk falling in love with an Englisch cowboy, charming though he may be. And yet - she believes God has a life for her too that is more than what she can presently see. Could there be a future with Jesse only He could bring about?
Rainy day dreams
by
Lori Copeland
( Book )
9 editions published in
2014
in
English
and held by 1,061 WorldCat member libraries worldwide
When the Burgert family moves to Seattle in 1852, Kathryn is convinced her father has destroyed her life. The backwoods settlement offers none of the comforts and culture she loves in San Francisco. She cares nothing for the new sawmill the townsfolk are so excited about. That is, until she meets Jason, a lumberjack with dreams for a bright future. As she comes to know Jason, Kathryn can't help catching his vision. But the future they hope for is anything but secure. There are some who see Seattle as a threat and will stop at nothing to make sure the sawmill fails. With the harsh and rugged weather, at times it seems even the land itself is determined to thwart Seattle's very existence. Kathryn and Jason's plans for a happy future become entwined with Seattle's struggle to survive in the midst of adversity, both manmade and natural
The most famous illegal Goose Creek parade
by
Virginia Smith
( Book )
9 editions published between
2015
and 2016 in
English
and held by 848 WorldCat member libraries worldwide
Approaching retirement, Al and Millie Richardson are at odds about what they want to do with their golden years. For Al, it's all about relaxation and travel. Millie, however, wants to open a bed-and-breakfast in their quiet Kentucky town. Meanwhile, the locals are boycotting the new and young female veterinarian after her predecessor's retirement
Stuck in the middle : a novel
by
Virginia Smith
( Book )
11 editions published between
2008
and 2010 in
English
and held by 733 WorldCat member libraries worldwide
Joan Sanderson's life is stuck. Her older sister, Allie, is starting a family and her younger sister, Tori, has a budding career. Meanwhile, Joan is living at home with Mom and looking after her aging grandmother. Not exactly a recipe for excitement. That is, until a hunky young doctor moves in next door. Suddenly Joan has a goal--to get a date. But it won't be easy. Pretty Tori flirts relentlessly with him and Joan is sure that she can't compete. But with a little help from God, Allie, and an enormous mutt with bad manners, maybe Joan can find her way out of this rut. Book 1 of the Sister-to-Sister series, Stuck in the Middle combines budding romance, spiritual searching, and a healthy dose of sibling rivalry
Lost melody
by
Lori Copeland
( Book )
2 editions published in
2011
in
English
and held by 681 WorldCat member libraries worldwide
The ragged scar on her left hand is a cruel and constant reminder of the death of her career as a pianist. But another dream is about to come to life-- and now hundreds of lives depend on Jill's willingness to warn her small, oceanside town in Nova Scotia of a nameless, looming disaster. But doing so could cost Jill her reputation, jeopardize the political career of the man she loves, and ruin their plans for a future together
Age before beauty : a novel
by
Virginia Smith
( Book )
9 editions published between
2009
and 2010 in
English
and
Undetermined
and held by 559 WorldCat member libraries worldwide
Allie Harrod decides to start her own business so she can stay home with her new baby, but her problems mount as she fails to make money, her husband shows too much interest in an attractive co-worker, and her mother-in-law comes to stay
The room with the second-best view
by
Virginia Smith
( Book )
9 editions published between
2016
and 2017 in
English
and held by 543 WorldCat member libraries worldwide
Excitement is in the air in Goose Creek, Kentucky, as the small town prepares to celebrate its 150th anniversary and the veterinarian's upcoming wedding. But trouble is brewing in this provincial paradise... Al Richardson agreed to open a B&B with his wife after his retirement in two years, but Millie secretly invites some guests to stay for the wedding. She plans to be the most gracious Southern hostess until a tumble down the stairs leaves her unprepared for their quirky and cantankerous first guest. Meanwhile, the town's anniversary plans are in a state of chaos as the celebration committee scrambles to raise the necessary funds an effort spearheaded by a "newcomer," which ruffles the townsfolk's feathers. Goose Creek has lasted 150 years. Can it survive the next month?
Third time's a charm : a novel
by
Virginia Smith
( Book )
7 editions published in
2010
in
English
and held by 535 WorldCat member libraries worldwide
"Tori Sanderson has the professional opportunity of a lifetime. If she can prove she's executive material, she's in line for a big promotion. But there's only room for one new account executive, and her co-worker has his eye on the job, and on Tori. Her matchmaking sisters have a handsome handyman in mind for her. But how can she consider romance when she couldn't hold on to the one man who was supposed to love her forever, her own father? The time has come for answers, and Tori decides to search out the father who deserted her twelve years ago ..."--Page 4 of cover
more
fewer
Audience Level
0

1
Kids
General
Special
Audience level: 0.13 (from 0.10 for A plain an ... to 0.32 for Lost melod ...)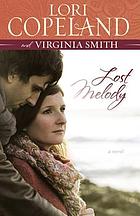 Languages
Covers