Toly, Noah
Most widely held works by Noah Toly
Understanding Jacques Ellul
by
JEFFREY P.;SCHUCHARDT, READ MERCER GREENMAN
( )
8 editions published between
2012
and 2013 in
English
and
Undetermined
and held by 391 WorldCat member libraries worldwide
"Jacques Ellul (1912-1994) was one of the world's last great polymaths and one of the most important Christian thinkers of his time, engaging the world with a simplicity, sincerity, courage, and passion that few have matched. However, Ellul is an often misunderstood thinker. As more than fifty books and over one thousand articles bear his name, embarking on a study of Ellul's thought can be daunting. This book provides an introduction to Ellul's life and work, analyzing and assessing his thought across the most important themes of his scholarship. Readers will see that his remarkably broad field of vision, clarity of focus, and boldly prophetic voice make his work worth reading and considering, rereading and discussing."--Publisher's description
Cities and global governance : new sites for international relations
by
Michael Mark Amen
( )
4 editions published between
2011
and 2016 in
English
and held by 374 WorldCat member libraries worldwide
Improves our understanding of the significance of 'the city' in global governance. This title calls for innovation in international relations theory with case studies that add breadth to theorizing the role sub-national political actors play in global affairs
Keeping God's earth : the global environment in biblical perspective
( Book )
2 editions published in
2010
in
English
and held by 240 WorldCat member libraries worldwide
Diversity of life. Water resources. Global climate change. Cities and global environmental issues. We all know being a Christian involves ethical responsibility. But what exactly are our environmental obligations? This unique volume teams up scientists with biblical scholars to help us discern just not that question. What does the Lord require of us?
The urban climate challenge : rethinking the role of cities in the global climate regime
by
Craig Johnson
( )
11 editions published between
2015
and 2017 in
English
and held by 204 WorldCat member libraries worldwide
Drawing upon a variety of empirical and theoretical perspectives, The Urban Climate Challenge provides a hands-on perspective about the political and technical challenges now facing cities and transnational urban networks in the global climate regime. Bringing together experts working in the fields of global environmental governance, urban sustainability and climate change, this volume explores the ways in which cities, transnational urban networks and global policy institutions are repositioning themselves in relation to this changing global policy environment
Cities of tomorrow and the city to come : a theology of urban life
by
Noah Toly
( Book )
5 editions published in
2015
in
English
and held by 126 WorldCat member libraries worldwide
As part of Zondervan's Ordinary Theology series, this volume offers a series of Christian reflections on some of the most basic and universal challenges of 21st century urban life. It takes one important dimension of what it means to be human--that human beings are made to be for God, for others, and for creation--and asks, "What are the implications of who God made us to be for how we ought to live in our cities?" This book is intended for Christians facing the riddle of urban creation care, discerning the shape of community life, struggling with the challenges of wealth and poverty, and wondering at the global influence of cities. It is meant for those whose lives and livelihoods are inextricably bound up in the flourishing of their neighborhood and also for those who live in the shadow of cities. Most of all, it is meant for those grappling with the relationship between the cities of tomorrow and the glorious city to come
What is mercy ministry?
by
Philip G Ryken
( Book )
1 edition published in
2013
in
English
and held by 19 WorldCat member libraries worldwide
From parks to pills : a political ecology of biodiversity conservation in Costa Rica
by
Noah J Toly
( )
1 edition published in
2006
in
English
and held by 2 WorldCat member libraries worldwide
Biodiversity is a linchpin of ecological and social relations, alike, and its importance is difficult to overestimate. Notwithstanding its significance, and despite conservation efforts such as the establishment of parks and other protected areas, biodiversity is declining at disturbing rates. Emergent policy mechanisms such as ecotourism, payment for environmental services, and bioprospecting, are being deployed in an endeavor to stem the tide of extinction. While technical merits of such tools have been closely examined, the social origins and implications have received little attention. Both liberal environmentalism, characterized by the mandate of sustainable development, and political economy, characterized by a critique of neoliberal governance, present such conservation mechanisms as representative of unique modes of nature-society relations. The former suggests that a reformed liberalism manages nature-society relations in a fundamentally different---and more sustainable---way than does an unreformed liberalism, while the latter suggests the transformation from a modern to postmodern ecology. Both, however, may overlook an important and enduring element of contemporary nature-society relations that belies a far greater continuity between the politics of biodiversity loss and those of its conservation, whether of conventional or emerging varieties. More specifically, both suffer from a discursive ignorance that prevents accounting for a continuity of ideas, while emphasizing a discontinuity of practices. Several important ideas, including dualism, distinguish modernity and its ecological impacts, highlighting the continuities between conventional and emerging conservation mechanisms. Where non-hierarchical distinctions, with a few exceptions, dominated the premodern intellectual landscape, hierarchical and exclusive dualisms are a chief element of modern thought. According to the constructivist positions introduced in this dissertation, ideas, such as dualism, have material manifestations and effects. These effects are political ecological in nature---affecting nature-society relations. Moreover, they participate, in many ways, in the construction, valuation, and distribution of ecologies---the formation of nature regimes. This dissertation offers such an alternative, illustrating the usefulness of its approach in an examination of the politics of bioprospecting in Costa Rica
Cities and global governance
( )
in
English
and held by 2 WorldCat member libraries worldwide
"The Routledge series Cities and Global Governance is composed of contributed volumes covering key areas of study at the intersection of urbanism and global governance. Each title explores dimensions of the relationship between the local and the global, between urban landscapes and global dynamics. Authors in the series make empirical and theoretical contributions that advance our understanding of the role of cities as sites and actors in global governance."--Series page
The gardener's dirty hands : environmental politics and Christian ethics
by
Noah Toly
( Book )
1 edition published in
2019
in
English
and held by 0 WorldCat member libraries worldwide
"Noah Toly offers an interpretation of environmental politics that draws upon Christian theological insights into the tragic - the need to forego, give up, undermine, or destroy one or more goods in order to possess or secure one or more other goods. Toly engages Christian and classical Greek ideas of the tragic nature of the human, which arises from humanity's great powers of thought and technological mastery combined with a greater capacity to err than that of other species, in responding to intractable or 'wicked' problems of environmental politics. He suggests that Christians have unique symbolic resources - including the cruciform identity of Christ/the Church - to enable societies to exercise power over the environment responsibly while acknowledging the need for mutually agreed, and ultimately normative, legal, restraints"--
more
fewer
Audience Level
0

1
Kids
General
Special
Audience level: 0.34 (from 0.04 for Cities and ... to 1.00 for The garden ...)
Related Identities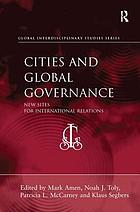 Covers
Alternative Names
Languages