Dickson, Kari
Most widely held works by Kari Dickson
Three seconds
by
Anders Roslund
( Book )
16 editions published between
2010
and 2014 in
English
and held by 1,948 WorldCat member libraries worldwide
Ex-convict Piet Hoffman--a family man, a rising member of Stockholm's Polish mafia, and an undercover police informant--is sent to a maximum security prison to make himself the boss of the amphetamine trade so the police can shut it down
What is mine
by
Anne Holt
( Book )
6 editions published between
2006
and 2008 in
English
and held by 1,313 WorldCat member libraries worldwide
"In a matter of days, two children in Norway have been kidnapped - by whom and for what reason is anyone's guess. And now one child is dead, packed like a piece of furniture and delivered to his parents' home with a horrifying note. Stumped and desperate, Norwegian police inspector Adam Stubo hopes former FBI profiler Johanne Vik can come up with answers." "Already immersed in the investigation of a murder suspect who fled to the United States forty years ago, Vik is reluctant to take on the case of this boy and the kidnapping of a little girl named Emilie, two crimes which seem to have nothing in common. Then another child is abducted, and Vik, a mother of a six-year-old herself, can no longer stand idly by."
The drowned boy
by
Karin Fossum
( Book )
18 editions published between
2015
and 2018 in
English
and held by 1,174 WorldCat member libraries worldwide
"A new addition to the captivating Inspector Sejer series, the first since The Caller, from Norway's finest crime writer Carmen and Nicolai failed to resuscitate their son, Tommy, after finding him floating in their backyard pond. When Inspector Skarre arrives on the scene, Carmen reports that Tommy, a healthy toddler with Down syndrome, wandered into the garden while Nicolai was working in the basement and she was cleaning the house. Skarre senses something is off with Carmen's story and consults his trusted colleague, the famed Inspector Sejer. An autopsy reveals Tommy's lungs to be full of soap. When Sejer and Skarre revisit the couple, Carmen, an epileptic, changes her story, confessing that she'd been knocked unconscious by a seizure while bathing Tommy. When she came to, she found him drowned in the tub and, horrified and frightened, threw him into the pond. But Skarre and Sejer's doubt is not appeased and the case is reopened. What more could Carmen be hiding? And what lengths will she take to cover her guilt? As Carmen's own family starts to doubt her, Skarre and Sejer work to find the truth."--
My father's arms are a boat
by
Stein Erik Lunde
( Book )
5 editions published between
2012
and 2013 in
English
and held by 1,113 WorldCat member libraries worldwide
It's quieter than it's ever been. Unable to sleep, a young boy climbs into his father's arms. Feeling the warmth and closeness of his father, he begins to ask questions about the birds, the foxes, and whether his mom will ever wake up. They go outside under the starry sky. Loss and love are as present as the white spruces, while the father's clear answers and assurances calm his worried son. Here we feel the cycles of life and life's continuity, even in the face of absence and loss, so strongly and clearly that we know at the end that everything will, somehow, be all right
Hell fire
by
Karin Fossum
( Book )
12 editions published between
2016
and 2018 in
English
and held by 904 WorldCat member libraries worldwide
"A gruesome tableau awaits Inspector Konrad Sejer in the oppressive summer heat: a woman and a young boy lay dead in a pool of blood near a dank camper. The details of the deaths of Bonnie Hayden and her five-year-old son Simon are mysterious. There is no sign of robbery or assault. Who would brutally stab a defenseless woman and her child? Sejer and his fellow investigator Jakob Skarre begin a hunt for the killer that will eventually lead them to a heartbreaking conclusion. In a parallel storyline, masterfully fused, Fossum tells the story of Mass Malthe and her troubled son Eddie as they navigate a relationship that some would call too close. Eddie constantly thinks about his unknown father -- someone his mother would rather forget. When long-held secrets are revealed, it turns out that Mass and Bonnie share more in common than Eddie could have ever guessed"--
Two soldiers
by
Anders Roslund
( Book )
8 editions published between
2013
and 2014 in
English
and held by 851 WorldCat member libraries worldwide
Blood brothers Leon and Gabriel have spent their young lives establishing a formidable criminal enterprise known as the Warriors, which is now poised to secure domination in the area. DCI Ewert Grens is investigating a recent prison break from a maximum-security facility, and discovers that the incident is linked to the Warriors. José Pereira, head of the police's Organized Crime and Gang Section in a southern suburb of Stockholm, is facing a rapidly growing problem with juvenile gang crime. All four men are on a collision course, heading toward an explosive convergence, and a revelation powerful enough to tear each of them apart
The ballad of a broken nose
by
Arne Svingen
( Book )
5 editions published between
2016
and 2017 in
English
and held by 806 WorldCat member libraries worldwide
Immersing himself in his love for opera in order to cope with a difficult life, shy and bullied Bart embraces an optimistic outlook and bonds with an outgoing girl who encourages him to perform in a school talent show
What never happens
by
Anne Holt
( Book )
4 editions published in
2008
in
English
and held by 791 WorldCat member libraries worldwide
In the cold of an Oslo winter, celebrities have been turning up dead in the most macabre of positions. Their killer may be seeking retribution, but for what?
Never coming back
by
Hans Koppel
( Book )
6 editions published between
2011
and 2012 in
English
and held by 610 WorldCat member libraries worldwide
Struggling with fear, despair, and suspicious Swedish authorities when his wife fails to return home, Mike endures a nightmarish existence with his daughter, unaware that his vigil is being secretly filmed and shown to his wife by her abductors in a nearby cellar
The heartless troll
by
Oyvind Torseter
( Book )
2 editions published in
2016
in
English
and held by 378 WorldCat member libraries worldwide
"Tells of a young prince who must risk his life to find his brothers and discover his own happiness as well. It is a story about independence and the open road, camping and traveling, new experiences and all kinds of wonderful stuff like that"--Page 4 of cover
more
fewer
Audience Level
0

1
Kids
General
Special
Audience level: 0.25 (from 0.13 for What is mi ... to 0.72 for Punishment ...)
Related Identities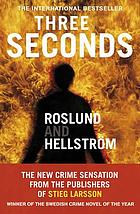 Covers
Languages