Langenbacher, Eric
Overview
| | |
| --- | --- |
| Works: | 31 works in 102 publications in 1 language and 3,576 library holdings |
| Genres: | History |
| Roles: | Editor, Author |
| Classifications: | JN3971.A2, 320.943 |
Most widely held works by Eric Langenbacher
Power and the past : collective memory and international relations
by
Eric Langenbacher
( )
12 editions published in
2010
in
English
and held by 1,725 WorldCat member libraries worldwide
This text brings together leading history and international relations scholars to provide an examination of the impact of collective memory. The study makes a contribution to developing a theory of memory and international relations and also examines specific cases of collective memory's influence
Dynamics of memory and identity in contemporary Europe
by
Eric Langenbacher
( )
18 editions published between
2012
and 2015 in
English
and held by 670 WorldCat member libraries worldwide
"The collapse of the Iron Curtain, the renationalization of eastern Europe, and the simultaneous eastward expansion of the European Union have all impacted the way the past is remembered in today's eastern Europe. At the same time, in recent years, the Europeanization of Holocaust memory and a growing sense of the need to stage a more "self-critical" memory has significantly changed the way in which western Europe commemorates and memorializes the past. The increasing dissatisfaction among scholars with the blanket, undifferentiated use of the term "collective memory" is evolving in new directions. This volume brings the tension into focus while addressing the state of memory theory itself."--Publisher's website
From the Bonn to the Berlin Republic : Germany at the twentieth anniversary of unification
by
Jeffrey Anderson
( Book )
8 editions published in
2010
in
English
and held by 338 WorldCat member libraries worldwide
The fall of the Berlin Wall and the unification of East and West Germany in 1989/90 were events of world-historical significance. The twentieth anniversary of this juncture represents an excellent opportunity to reflect upon the evolution of the new Berlin Republic
The German polity
by
David P Conradt
( Book )
16 editions published between
2013
and 2017 in
English
and held by 246 WorldCat member libraries worldwide
The historical setting -- Eastern Germany before and after reunification -- The social and economic setting -- Political culture, participation, and civil liberties -- The party system and the representation of interests -- Elections and voting behavior -- Policymaking institutions I : parliament and executive -- Policymaking institutions II : administration, semipublic institutions, and courts -- Subnational units : federalism and local government -- The return of German power : the Federal Republic's foreign and European policy -- Conclusion : Germany's rise and future challenges
Launching the grand coalition : the 2005 Bundestag election and the future of German politics
by
Eric Langenbacher
( Book )
7 editions published between
2006
and 2007 in
English
and held by 211 WorldCat member libraries worldwide
Introduction : the drama of 2005 and the future of German politics / Eric Langenbacher -- The tipping point : the 2005 election and the de-consolidation of the German party system? / David Conradt -- The extraordinary Bundestag election of 2005 : the interplay of long-term trends and short-term factors / Hermann Schmitt and Andreas M. Wust -- The grand coalition : precedents and prospects / Ludger Helms -- From high hopes to on-going defeat : the new extreme Right's political mobilization and its national electoral failure in Germany / Lars Rensmann -- Angela Merkel : what does it mean to run as a woman? / Myra Marx-Ferree -- Merkel's EU policy : "Kohl's Mädchen" or interest-driven politics? / Dorothee Heisenberger -- The change in government and transatlantic relations / Jackson Janes -- Honecker's revenge : the enduring legacy of German unification in the 2005 election / Jeffrey Kopstein -- From the outside in : Angela Merkel and the CDU / Clay Clemens
Between left and right : the 2009 Bundestag elections and the transformation of the Germany party system
by
Eric Langenbacher
( Book )
8 editions published in
2010
in
English
and held by 199 WorldCat member libraries worldwide
"Germany remains a leader in Europe, as demonstrated by its influential role in the on-going policy challenges in response to the post 2008 financial and economic crises. Rarely does the composition of a national government matter as much as Germany's did following the 2009 Bundestag election. This volume, which brings together established and up-and coming academics from both sides of the Atlantic, delves into the dynamics and consequences surrounding this fateful election: How successful was Chancellor Angela Merkel's leadership of the Grand Coalition and what does her new partnership with the Free Democrats auger? In the face economic crisis, why did German voters empower a center-right market-liberal coalition? Why did the SPD, one of the oldest and most distinguished parties in the world self-destruct and what are the chances that it will recover? The chapters go beyond the contemporary situation and provide deeper analyses of the long-term decline of the catchall parties, structural changes in the party system, electoral behavior, the evolution of perceptions of gender in campaigns, and the use of new social media in German politics."--Publisher's website
The Merkel Republic : an appraisal
( )
6 editions published in
2015
in
English
and held by 149 WorldCat member libraries worldwide
"Chancellor Angela Merkel has dominated German and European politics for almost a decade. Her stellar reputation, sound political and economic management, and popularity inside of Germany resulted in one of the most decisive electoral victories for her conservative parties in postwar Germany--the country can rightfully be deemed the Merkel Republic. Bringing together German politics experts from both sides of the Atlantic, this volume addresses the campaign, results, and consequences of the 2013 Bundestag election. Chapters delve into a diverse array of themes, including immigrant-origin and women candidates, the fate of the small parties, and the prospects for the SPD, the new coalition partner, as well as more general structural trends like the Europeanization and cosmopolitanization of German politics"--Provided by publisher
Workers' Compensation Analysis and Reform: Measuring the Effectiveness of Tort Reform Through Analysis of Workers' Compensation
by Joseph Kamau Christopher Bey
( )
1 edition published in
2013
in
English
and held by 3 WorldCat member libraries worldwide
This study investigates workers' compensation schemes in the United States. First and foremost, the work highlights the lack of literature serving as a critical analysis of workers' compensation from the perspective of the working class. This investigation comprises of three key components: a historical analysis, a legal analysis (analysis of statutory provisions, case law, and constitutional law), and a secondary empirical data analysis. In the historical analysis, this investigation examines the remarkable change in the labor force in the United States since the first workers' compensation laws were introduced in 1902. In the legal analysis, this work explores the statutory provisions and case law used to clarify ambiguous statutory provisions. This study primarily focuses on the effectiveness of workers' compensation, the adequacy of the benefits provided, and the goals and intent of the legislation. This investigation draws comparisons between various jurisdictions within the United States, primarily focusing on the 20 most populous states in the country. This investigation also uses a secondary empirical data analysis component in order to attempt to analyze the effectiveness of workers' compensation schemes and occupational safety and health programs with the statistical data available. From the findings of this analysis, this work provides the most important conclusions and recommendations for reforms
One Size Fits Some: The Case against the Unregulated Growth of Microcredit
by Adam Vaught
( )
1 edition published in
2013
in
English
and held by 3 WorldCat member libraries worldwide
The growth of microfinance over the past two decades has been nothing short of astounding. Fueled by a mixture of good intentions and the potential to earn profit the industry quickly became the development world's new silver bullet to end poverty as many microfinance institutions (MFIs) enjoyed annual growth rates that surpassed 100%. However a series of crises towards the end of the last decade have shaken the foundation of the industry and left many looking for a new way forward. This thesis argues that these crises were the result of credit-first policies which strapped borrowers with insurmountable debt resulting in widespread default. An analysis of the growth of India's SKS Microfinance and Bangladesh's Grameen Bank will be used as evidence to support the prioritizing of savings products before credit as a way to protect borrowers from over indebtedness and to protect MFIs from themselves. The thesis finishes by looking at regulations enacted by the government of Ecuador in 2007 as a means to coerce MFIs into a savings based model which sacrifices short term rapid growth for the long term stable variety
Better than Budgetary: The Role of the Millennium Project Report in Supporting Best Practices for Aid Efficiency
by Melanie Rae Janiszewski
( )
1 edition published in
2012
in
English
and held by 3 WorldCat member libraries worldwide
This thesis examines the Millennium Development Goals as outlined in the Millennium Project report for the use of general budgetary support as the primary means of foreign aid delivery. Following a review of the recommendations inherent in these Goals, an extensive literature review of best practices is provided and discussed. The general consensus of available literature, scholarly study and experience is established:
more
fewer
Audience Level
0

1
Kids
General
Special
Audience level: 0.25 (from 0.06 for Power and ... to 0.96 for The drama ...)
Related Identities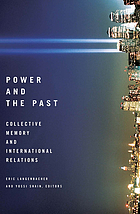 Covers
Alternative Names
Langenbacher, Eric A.

Langenbacher, Eric A. 1972-

Languages