Cast, Kristin
Most widely held works by Kristin Cast
Marked : a house of night novel
by
P. C Cast
( Book )
67 editions published between
2007
and 2013 in 15 languages and held by 3,877 WorldCat member libraries worldwide
"Enter the dark, magical world of the House of Night, a world very much like our own, except here vampyres have always existed. Sixteen-year-old Zoey Redbird has just been Marked as a fledgling vampire and joins the House of Night, where she will train to become an adult vampyre. That is, if she makes it through the Change -- and not all of those who are Marked do. It sucks to begin a new life, especially away from her friends. And on top of that, Zoey is no average fledgling. She has been chosen as special by the goddess Nyx"--Back cover
Betrayed : a house of night novel
by
P. C Cast
( Book )
79 editions published between
2007
and 2014 in 15 languages and held by 3,728 WorldCat member libraries worldwide
Fledgling vampyre Zoey Redbird has managed to settle in at the House of Night. She's come to terms with the vast powers the vampyre goddess, Nyx, has given her, and is getting a handle on being the new Leader of the Dark Daughters. Best of all, Zoey finally feels like she belongs, like she really fits in. She actually has a boyfriend or two. Then the unthinkable happens: Human teenagers are being killed, and all the evidence points to the House of Night. While danger stalks the humans from Zoey's old life, she begins to realize that the very powers that make her so unique might also threaten those she loves. Then, when she needs her new friends the most, death strikes the House of Night, and Zoey must find the courage to face a betrayal that could break her heart, her soul, and jeopardize the very fabric of her world
Untamed : a house of night novel
by
P. C Cast
( Book )
55 editions published between
2008
and 2014 in 17 languages and held by 3,571 WorldCat member libraries worldwide
Life sucks when your friends are pissed at you. Just ask Zoey Redbird - she's become an expert on suckiness. In one week she has gone from having three boyfriends to having none, and from having a close group of friends who trusted and supported her, to being an outcast. Speaking of friends, the only two Zoey has left are undead and unMarked. And Neferet has declared war on humans, which Zoey knows in her heart is wrong. But will anyone listen to her? Zoey's adventures at vampyre finishing school take a wild and dangerous turn as loyalties are tested, shocking true intentions come to light, and an ancient evil is awakened in PC and Kristin Cast's spellbinding fourth House of Night novel
Tempted
by
P. C Cast
( Book )
42 editions published between
2009
and 2013 in 6 languages and held by 3,354 WorldCat member libraries worldwide
After banishing an immortal being and a fallen High Priestess, saving Stark's life, biting Heath, getting a headache from Erik, and almost dying, Zoey Redbird would catch a break. Juggling three guys is anything but a stress reliever, especially when one of them is a sexy Warrior who is so into protecting Zoey that he can sense her emotions. The dark force lurking in the tunnels under the Tulsa Depot is spreading, and Zoey is beginning to believe Stevie Rae could be responsible for a lot more than a group of misfit red fledglings. Aphrodite's visions warn Zoey to stay away from Kalona and his dark allure, but they also show that it is Zoey who has the power to stop the evil immortal. Soon it becomes obvious that Zoey has no choice: if she doesn't go to Kalona he will exact a fiery vengeance on those closest to her
Destined
by
P. C Cast
( Book )
42 editions published between
2011
and 2016 in 9 languages and held by 2,689 WorldCat member libraries worldwide
"Zoey is finally home where she belongs, safe with her Guardian Warrior, Stark, by her side, and preparing to face off against Neferet--which would be a whole lot easier if the High Counsel saw the ex-High Priestess for what she really is. Kalona has released his hold on Rephaim, and, through Nyx's gift of a human form, Rephaim and Stevie Rae are finally able to be together - if he can truly walk the path of the Goddess and stay free of his father's shadow ... But there are new forces at work at the House of Night. An influx of humans, including Lenobia's handsome horse whisperer, threatens their precarious stability. And then there's the mysterious Aurox, a jaw-droppingly gorgeous teen boy who is actually more--or possibly less--than human. Only Neferet knows he was created to be her greatest weapon. But Zoey can sense the part of his soul that remains human, the compassion that wars with his Dark calling. And there's something strangely familiar about him ... Will Neferet's true nature be revealed before she succeeds in silencing them all? And will Zoey be able to touch Aurox's humanity in time to protect him--and everyone--from his own fate? Find out what's destined in the next thrilling chapter of the House of Night series"--
Dragon's oath
by
P. C Cast
( Book )
11 editions published between
2011
and 2013 in
English
and held by 1,590 WorldCat member libraries worldwide
In early 19th century England, long before he's a professor at the Tulsa House of Night, Bryan Lankford is a troublesome yet talented human teen who thinks he can get away with anything... until his father, a wealthy nobleman, has finally had enough, and banishes him to America. When Bryan is Marked on the docks and given the choice between the London House of Night and the dragon-prowed ship to America, he chooses the Dragon -- and a brand new fate. Becoming a Fledgling may be exciting, but it opens a door to a dangerous world... In 1830's St. Louis, the Gateway to the West, Dragon Lankford becomes a Sword Master, and soon realizes there are both frightening challenges and beautiful perks. Like Anastasia, the captivating young Professor of Spells and Rituals at the Tower Grove House of Night, who really should have nothing to do with a fledgling. But when a dark power threatens, Dragon is caught in its focus. Though his uncanny fighting skills make him a powerful fledgling, is he strong enough to ward off evil, while protecting Anastasia as well? Will his choices save her -- or destroy them all?
Lenobia's vow
by
P. C Cast
( Book )
10 editions published between
2012
and 2013 in
English
and held by 1,282 WorldCat member libraries worldwide
In a small southern town at the turn of the century, young Lenobia is developing into a beautiful young woman with ideas of her own. But when she is Marked as a fledgling vampyre, her world turns upside down, and she is drawn to the musical streets of New Orleans. There, she learns of the city's dark underbelly, ruled by powerful black magic. As Lenobia experiences her first love -- and loss -- and discovers a passion for horses to sustain her, she must come face-to-face with Darkness itself. And she may not escape without scars
Neferet's curse
by
P. C Cast
( Book )
17 editions published between
2012
and 2015 in
English
and
French
and held by 1,216 WorldCat member libraries worldwide
"The White City, 1893: In turn-of-the-century Chicago, with the World's Fair bringing bustle and excitement to her home city, sixteen-year-old Emily Wheiler should be reveling in her youthful beauty and the excitement around her. But her whole life changed when her mother died, leaving her to be the Lady of Wheiler House. Her father, a powerful bank president, is at the center of an important social hub for the booming young city, and he needs Emily to do everything her mother would have - to be a good hostess and make sure the mansion runs smoothly. As Emily uneasily tries to replace her mother, she also longs for more ... for love and a life of her own. When a handsome young man notices her at one of her father's parties, it seems that her hopes may finally be coming true. Until her father forbids her to see him - or any other man - and starts revealing a darkly violent side that even he can't understand. At last, afraid for her life and with nowhere to turn, Emily is Marked by a vampyre and brought to the Chicago House of Night, where she begins a magickal new life that should allow the wounds from her past to heal. But as she gains strength, and a powerful new name, she carries a dark need to wreak vengeance on the man she trusted most. From victim to High Priestess, beautiful young woman to powerful seductress, Neferet's journey begins in NEFERET'S CURSE.."--
Kalona's fall
by
P. C Cast
( Book )
16 editions published between
2014
and 2015 in 3 languages and held by 942 WorldCat member libraries worldwide
The fourth installment in the House of Night Novellas series reveals the mysterious story behind Kalona, the winged immortal who fell from the Otherworld
Kisses from hell
by
Kristin Cast
( Book )
11 editions published between
2010
and 2015 in
English
and
Dutch
and held by 826 WorldCat member libraries worldwide
Five stories of teen vampire romance
Awakened
by
P. C Cast
( Recording )
15 editions published between
2010
and 2011 in
English
and held by 744 WorldCat member libraries worldwide
Reinstated as High Priestess, Neferet plans her revenge on Zoey. Luckily, Z has found sanctuary on the Isle of Skye, where she is groomed by Queen Sgiach to become its next ruler. Meanwhile, Stevie Tae's attraction to Pephaim intensifies, but when the time comes, will he choose love or loyalty?
Hunted a house of night novel
by
P. C Cast
( Recording )
18 editions published between
2008
and 2014 in
English
and held by 665 WorldCat member libraries worldwide
On the run and holed up in Tulsa's prohibition-era tunnels, Zoey and her gang must discover a way to deal with something that might bring them all down
Destined
by
P. C Cast
( Recording )
13 editions published between
2011
and 2012 in
English
and held by 655 WorldCat member libraries worldwide
Zoey is finally home where she belongs, safe with her Guardian Warrior, Stark, by her side, and preparing to face off against Neferet ₆ which would be a whole lot easier if the High Counsel saw the ex-High Priestess for what she really is. Kalona has released his hold on Rephaim, and, through Nyx's gift of a human form, Rephaim and Stevie Rae are finally able to be together ₆ if he can truly walk the path of the Goddess and stay free of his father's shadow
more
fewer
Audience Level
0

1
Kids
General
Special
Audience level: 0.12 (from 0.08 for Tempted / ... to 0.97 for Uppvaknand ...)
Related Identities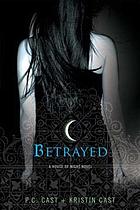 Alternative Names
Cast, Kristin 1986-

Cast, Kristin Frances 1986-

Kasta, Kristīna

Kristin Cast Amerikaans schrijfster

Kristin Cast amerikansk författare

Kristin Cast amerikansk skribent

Kristin Cast US-amerikanische Autorin

Кристин Каст

Цаст, Кристин

캐스트, 크리스틴

キャスト, クリスティン

Languages
Covers