Torrance, David
Most widely held works about David Torrance
Most widely held works by David Torrance
Whatever happened to Tory Scotland?
( )
12 editions published between
2011
and 2012 in
English
and held by 733 WorldCat member libraries worldwide
"You might not believe it now, but the Scottish Conservative Party played a significant role in the politics of Scotland during the last century. The party governed Scotland and the UK for much of the 20th century. But their support has nosedived from a majority of votes and seats at the 1955 general election to just a single constituency and 17 per cent of the vote in May 2010. This collection brings together academics, writers, commentators and analysts of Scottish politics to address the nature of the Scottish Conservative Party: its standing in Scotland, its influence on the Union, its role in the Scottish Parliament and why it fell so out of favour with the Scottish electorate."--Publisher's website
Salmond : against the odds
by
David Torrance
( Book )
14 editions published between
2010
and 2016 in
English
and held by 191 WorldCat member libraries worldwide
"Alex Salmond is well known in Scotland, the UK and beyond as the leader of the Scottish National Party and Scotland's First Minister, but relatively little is understood about Salmond as a human being, what makes him a Nationalist, what shaped his political views, and what sort of country he believes an independent Scotland can be. In this first biography, with which close colleagues and friends have co-operated, the acclaimed political biographer David Torrance turns his attention to perhaps one of the most capable and interesting politicians Scotland has produced in the last few decades. Utilising a raft of published and unpublished material, Torrance charts the life and career of Alex Salmond from his schooldays, his political activism at St Andrews University, his early career at the Royal Bank of Scotland, his election as the MP for Banff and Buchan and, in greater depth than ever before, his two spells as leader of the SNP and, from 2007, as First Minister of Scotland." -- Publisher's information
Britain rebooted : Scotland in a federal union
by
David Torrance
( )
7 editions published between
2014
and 2015 in
English
and held by 134 WorldCat member libraries worldwide
Great Britain, (abbreviation: UK) England, Wales and Scotland considered as a unit. The name is also often used loosely to refer to the United Kingdom.reboot, ri-bu:t, verb to restart or revive? give fresh impetus to?federal, fed ar-al, adj. having or relating to a system of government in which several states form a unity but remain independent in internal affairs. Would federalism work in the UK?Wouldn't England dominate a British federation?How would powers be distributed between federal and home Nation level?What about the House of Lords?In the run u
On being a man : four Scottish men in conversation
by
Sandy Campbell
( )
3 editions published in
2014
in
English
and held by 125 WorldCat member libraries worldwide
What does?masculinity' mean today?On Being a Man brings together four men to consider the condition of Scottish men, reflect on their own backgrounds and experiences, and confront some of the most difficult issues men face. These include the changing roles of men in Scottish society, the role of work and employment. What it means to be a man is very different from forty years ago: in terms of expectations, relationships, how men relate to partners, bring up children and what constitutes a modern family. However, there is a dark side of Scottish masculinity?
David Steel : rising hope to elder statesman
by
David Torrance
( Book )
3 editions published in
2012
in
English
and held by 84 WorldCat member libraries worldwide
Michael Foot was speaking affectionately when in 1979 he quipped that David Steel had apparently gone from?rising hope to elder statesman' without any intervening period whatsoever. But the remark also neatly captured a career which had seen?the Boy David' enter the House of Commons aged only twenty-six, become leader of the Liberal Party in 1976 (at thirty-eight years old one of the youngest party leaders in British history) and then, within months of his election, lead his party into a controversial Lib?Lab Pact with James Callaghan's Labour government. Taking the lead in demanding coopera
The battle for Britain : Scotland and the independence referendum
by
David Torrance
( Book )
7 editions published in
2013
in
English
and held by 79 WorldCat member libraries worldwide
When the SNP won a landslide victory at the 2011 Holyrood elections, a referendum on Scottish independence went from being a hypothetical pledge to an imminent reality. And when, in January 2012, the UK Prime Minister David Cameron dramatically intervened in the debate by demanding that a referendum be held sooner rather than later, he unwittingly let the constitutional cat out of the bag. Scottish First Minister Alex Salmond responded by naming autumn 2014 as the point at which Scots would decide their future - as part of the United Kingdom or as a newly independent state. It would be, as both Unionists and Nationalists reminded voters, the most important decision faced by Scots since the 1707 Act of Union between England and Scotland. With the phony war of May to December 2011 over, both sides limbered up for a political fight that would last almost three years. The Battle for Scotland charts that long political fight, detailing the ins and outs of the referendum campaign based on opinion poll data, contemporary media coverage and, most importantly, in-depth interviews with protagonists on both sides of the debate: strategists, ministers, campaign gurus and leading journalists
Nicola Sturgeon : a political life
by
David Torrance
( Book )
7 editions published between
2015
and 2016 in
English
and held by 77 WorldCat member libraries worldwide
"How did working-class girl from Ayrshire become one of Scotland and the UK's most prominent politicians? Identified as a rising star by the SNP leadership shortly after she joined the party as a teenager, when the Nationalists formed their first Scottish Government in 2007 Nicola Sturgeon swiftly became one of its most successful ministers. By the time Alex Salmond resigned as First Minister after the No vote in the Scottish independence referendum, she was viewed as his natural successor, leading her party to its remarkable success at the 2015 general election. In this book, David Torrance traces the life and career of a remarkable woman."--Amazon website
'We in Scotland' : Thatcherism in a cold climate
by
David Torrance
( Book )
5 editions published in
2009
in
English
and held by 53 WorldCat member libraries worldwide
Love her or hate her, there is no escaping the impact Margaret Thatcher had on post-war Scottish politics. The 1980s are indelibly marked as the Thatcher decade, and although her first visit to Scotland just days after becoming Conservative leader in 1975 was a success, her relationship with Scots quickly turned sour. This book discusses this topic
Scotland's referendum : a guide for voters
by
David Torrance
( )
4 editions published in
2014
in
English
and held by 37 WorldCat member libraries worldwide
On 18 September 2014, everyone in Scotland aged 16 or over will be asked the question:?Should Scotland Be An Independent Country?'As the referendum approaches, the debates over whether or not Scotland should be an independent country are becoming more heated. This guide, produced by respected Scottish journalists and authors, Jamie Maxwell and David Torrance, covers everything you need to know in advance of deciding which way to vote. Maxwell and Torrance summarise the main arguments for and against before delving into the central issues at the heart of the d
The Scottish Secretaries
by
David Torrance
( Book )
4 editions published in
2006
in
English
and held by 36 WorldCat member libraries worldwide
more
fewer
Audience Level
0

1
Kids
General
Special
Audience level: 0.45 (from 0.14 for Whatever h ... to 0.84 for Great Scot ...)
Related Identities
Associated Subjects
Cabinet officers
Conservatism
Conservative Party (Scotland)
Diplomatic relations
Elections
Employees
European Union
Europe--European Union countries
Federal government
Great Britain
Great Britain.--Scottish Office
Home rule
Home rule--Public opinion
Influence (Literary, artistic, etc.)
Interior decoration
Masculinity
Men
Orators
Political participation
Politicians
Politics and government
Public opinion
Referendum
Salmond, Alex
Scotland
Scotland--Edinburgh
Scotland--Lothian
Scottish National Party
Self-determination, National
Self-determination, National--Public opinion
Speeches, addresses, etc., English
Steel, David,
Sturgeon, Nicola
Thatcher, Margaret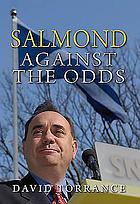 Covers
Alternative Names
David Torrance Scottish political journalist

Languages