Sofield, Ruth M.
Most widely held works by Ruth M Sofield
Introduction to environmental toxicology : molecular substructures to ecological landscapes
by
Wayne G Landis
( )
33 editions published between
2010
and 2018 in
English
and held by 795 WorldCat member libraries worldwide
After fifteen years and three editions, Introduction to Environmental Toxicology: Molecular Substructures to Ecological Landscapes has become a standard that defines the field of environmental toxicology, and the fourth edition is no exception. The authors take an integrated approach to environmental toxicology that emphasizes scale and context as important factors in understanding effects and management options. This edition benefits from the insight of a new author, Dr. Ruth M. Sofield, who prepared the new chapter on the fate and transport of contaminants. The relationship between structure and toxicological properties has been a major theme of this book since its inception and this new chapter expands this fundamental concept to include fate and transport. In the early chapters the use of models in science is discussed and this theme carries throughout the rest of the book
Vectoring algal toxin in marine planktonic food webs : sorting out nutritional deficiency from toxicity effects
by Amy K Burgess
( )
2 editions published in
2011
in
English
and held by 3 WorldCat member libraries worldwide
The present study determined whether increased mortality and delayed development of larval crabs fed heterotrophic prey that themselves have been fed toxin-containing algae is due to toxicity effects or nutritional deficiency. The effects on larval crabs of previous exposure to heterotrophic prey fed toxin-containing algae were examined. Effects of varying length of exposure of larvae to toxin-containing prey were also examined. The rotifer Brachionus plicatilis was used as a heterotrophic prey source for three larval crab species (Lophopanopeus bellus, Metacarcinus magister, and Glebocarcinus oregonensis). Two rotifer treatments were created, one of rotifers fed a toxin-containing alga (Alexandrium andersoni or A. fundyense); the other of rotifers fed a non-toxic, nutritionally sufficient alga (Isochrysis galbana). To distinguish between toxic and nutritional effects, groups of larvae were fed various combinations of the two rotifer types. Diet treatments included the following ratios of toxin-containing algal fed and non-toxic algal fed rotifers: 100%/0%, 75%/25%, 50%/50%, 25%/75%, and 0%/100%. Larval crabs showed no differences in feeding rates or feeding preferences for the two rotifer diets. Crab survival was lower on the 100% toxin-containing algal fed rotifer diet when compared to the 100% nontoxin- containing algae fed rotifer diet for all three crab species. In all three crab species, stage duration was also extended in larvae fed the 100% toxin-containing algal fed rotifers compared to the 100% non-toxin-containing algal fed rotifers. Increased survival and accelerated development when toxin-containing rotifers were replaced in treatments with non-toxin-containing rotifers implicates nutritional deficiency in the former diet rather than its potential toxic effects. Reduction in time of exposure to a prey source reduced survival and extended development to a greater degree in toxin-containing rotifer treatments than in non-toxincontaining diets. There was no apparent effect of prior exposure to toxin-containing prey on survival or stage duration of later larval stage exposed to the same diet. Larval crabs face an unpredictable and complex prey environment once they enter the plankton. Encounters with Harmful Algal Blooms (HAB) or heterotrophic prey that have ingested HAB species may injure larvae that have no other food source. While my research suggests that nutritional deficiency of the rotifers fed toxin-containing algae causes higher mortality rates and delayed development in the crab larvae, toxin transfer cannot be totally eliminated and a combination of the two factors is most likely causing the negative effects. If the prey environment for these larval crabs includes a nutritionally sufficient animal prey source, negative impacts (i.e. delay in stage duration and decreased survival) caused by exposure to HABs and prey that have ingested HABs can be supplemented
Illuminating whole effluent toxicity testing : ultraviolet radiation, phototoxicity, and PAH-contaminated groundwater
by Jason C Fortner
( )
2 editions published in
2009
in
English
and held by 2 WorldCat member libraries worldwide
In this study, the acute toxicity of polycyclic aromatic hydrocarbon (PAH) - contaminated groundwater to Daphnia magna and Pimephales promelas were characterized under both ambient laboratory lighting and ambient laboratory lighting supplemented with ultraviolet radiation (UVR) using USEPA Whole Effluent Toxicity (WET) test methods. Research has shown the toxicity of some PAHs to aquatic organisms increases significantly in the presence of sunlight or artificial UVR, a phenomenon known as photoactivated toxicity or phototoxicity. Based on these findings, the discharge of PAH-contaminated groundwater to surface waters may be a phototoxic hazard to aquatic organisms. Since WET tests are frequently employed to evaluate the hazards of environmental media, they may provide a standardized means to characterize the toxicity of PAH-contaminants when sunlight is present. However, despite the known interaction of UVR with PAHs, WET protocols do not require the presence of UVR during testing. Under these protocols, the USEPA recommends the use of ambient laboratory lighting (10-20 [mu]E/m2/s or 50-100 ft-c). No recommendations are made for: 1) light source spectral distribution; 2) spectral irradiance levels; 3) presence of UVR; or 4) dose of light over time. The results of phototoxicity studies suggest that the lack of specific guidance for lighting conditions may result in inaccurate estimates of in situ toxicity when photoactive PAHs are present. To evaluate the influence of lighting on groundwater toxicity, acute groundwater toxicity was characterized in this study under the following two light treatments: 1) ambient laboratory lighting; and 2) ambient laboratory lighting plus UVA (320-400 nm) and UVB (280-320 nm). The first treatment was designed to approximate WET test lighting recommendations. The second design was based on measurements of habitat-specific irradiance, and incorporated optical radiation characteristics (UVR) that were more representative of local solar conditions. Results show that the toxicity of PAH-contaminated groundwater increased significantly to D. magna under laboratory lighting supplemented with UVR. Although trends in the P. promelas results suggest greater groundwater toxicity occurred to P. promelas when UVR was present, these trends were not found to be statistically significant. Overall, the study demonstrates that: 1) PAHcontaminated field samples be phototoxic to aquatic organisms; 2) WET testing conditions can induce phototoxicity when laboratory lighting is supplemented with UVR; 3) WET tests can be used to measure the magnitude of acute phototoxic effects; and 4) current WET lighting recommendations can lead to underestimation of sample hazard when phototoxic contaminants are present. The central implication of this study is that WET test estimation of sample toxicity may be improved in some cases by incorporating habitat-specific solar characteristics into current WET testing methodology. Moreover, since this study demonstrates that WET tests can be used to evaluate phototoxic hazards, WET testing methodology may represent a more consistent approach to phototoxicity testing for phototoxicity researchers than what is currently represented in the phototoxicity literature
Non-lethal determination of heavy metals in spiny dogfish (Squalus suckleyi) spines using LA-ICP-MS
by Clayton L Bailes
( )
2 editions published in
2012
in
English
and held by 2 WorldCat member libraries worldwide
Biological structures that develop incremental growth patterns over time present a unique opportunity to study chronological aspects of the organism's chemical environment. Spiny Dogfish (Squalus suckleyi), an abundant shark species, develop two dorsal spines that exhibit this type of growth pattern. The growth patterns on these spines have been used extensively as indicators of age. However, the chronological patterns of trace metal deposits in these spines have yet to be assessed. The main goals of this study were to develop the methods for analyzing this chronology and to explore techniques to analyze these data. Laser ablation inductively coupled plasma mass spectrometry (LA-ICP-MS) is a recently developed analytical technique for studying spatially-distributed elemental compositions in solids. LA-ICP-MS was used to quantify the concentrations of zinc and strontium across the life histories of 18 Spiny Dogfish. Metal accumulation and size differed between sharks caught at two sampling locations. This method was able to chronologically relate metal deposition to age in individuals of this species
Evaluating the contribution to toxicity of weak black liquor in pulp mill effluents
by Renee L Ragsdale
( )
2 editions published in
2011
in
English
and held by 2 WorldCat member libraries worldwide
Weak black liquor (WBL) losses in pulp mills may affect effluent treatment efficiencies and may be linked to aquatic toxicity observed in final mill effluents. Best management practices (BMP) for controlling losses of WBL have been effective at reducing WBL from entering the mill effluent treatment system, but it is unclear at what level WBL may contribute to increased toxicity, or whether specific chemical compounds found in WBL may be consistently responsible. The objective of this study was to evaluate the contribution of WBL in biologically-treated bleached kraft pulp mill effluents to toxicity, and to assess effluent chemical parameters that may correlate with biological responses. Weak black liquor and untreated wastewater (as it enters the biological treatment system) were collected from four bleached kraft mills along with mill-treated effluent samples. To simulate a range of potential WBL losses, various concentrations of WBL were added to untreated wastewater from each mill and treated in bench top aerobic reactors to mimic biological treatment (biotreatment). Following laboratory biotreatment, toxicity of the resulting "simulated effluents" (as well as mill-treated effluents) were evaluated using 48-h Mytilus galloprovincialis embryo-larval development and 7-d Ceriodaphnia dubia survival and reproduction chronic toxicity tests. All effluent samples were chemically characterized for pH, color, conductivity, turbidity, total suspended solids (TSS), polyphenols, hardness, alkalinity, salinity, biochemical oxygen demand (BOD), dissolved chemical oxygen demand (DCOD), dissolved organic carbon (DOC), resin acids (RAs), and phytosterols. Correlation analysis was used to determine if there were significant correlations between: 1) WBL solids and simulated effluent chemical parameters; 2) WBL solids and chronic toxicity to M. galloprovincialis and C. dubia; 3) effluent (mill-treated and simulated) chemical parameters and chronic toxicity to M. galloprovincialis and C. dubia; and 4) between the two chronic toxicity tests. Multivariate methods including cluster analysis (hierarchical, kmeans, and non-metric Riffle) and PCA were also used to explore the data for patterns, and to identify effluent chemical parameters that might relate to WBL solids or effluent toxicity. Results were that the 48-h EC50 for M. galloprovincialis embryo-larval development appears to be a more sensitive endpoint than the 7-d C. dubia reproduction with respect to both mill-treated and simulated effluent samples. For the simulated effluent samples, color, DCOD, and polyphenols were positively correlated with WBL solids. For three out of four mills, color and polyphenols were negatively correlated with the 48-h EC50 for M. galloprovincialis embryo-larval development (i.e. as the EC50 decreased (toxicity increased) these chemical parameters increased)). For two out of four mills, DCOD was negatively correlated with the 48-h EC50 for M. galloprovincialis embryo-larval development. Significant negative correlations were also observed between the 48-h EC50 for M. galloprovincialis embryo-larval development and abietic acid (one mill out of four) and between the 48-h EC50 for M. galloprovincialis embryo-larval development conductivity (one mill out of four). None of the measured chemical parameters correlated with chronic toxicity to C. dubia. A significant negative correlation was also observed between the 48-h EC50 for M. galloprovincialis embryo-larval development, and between WBL solids and the 7-d IC25 C. dubia reproduction (i.e. as WBL solids increased the toxicity increased (as indicated by a decrease in EC50/IC25)). A correlation was not found between the two chronic toxicity tests. Consistent across all multivariate methods, simulated effluent samples appeared to group together based on mill rather than on the amount of WBL solids added
Traditional and alternative delivery methods of general chemistry labs : environmental, monetary, and pedagogical comparisons
by Sarah Steely
( )
2 editions published in
2012
in
English
and held by 2 WorldCat member libraries worldwide
The main objective of my study was to investigate and compare a traditional and alternative mode of general chemistry laboratory delivery using environmental, monetary, and curriculum comparisons. I conducted an environmental carbon footprint analysis of traditional laboratory experiments versus laboratory kit counterparts. A dollar cost assessment of the delivery modes was also calculated. Both the environmental and dollar costs were determined on a per student basis for each experiment evaluated. The results demonstrate that traditional experiments had higher carbon emissions than the kit experiments, and the kit experiments were more expensive per student than the traditional experiments when I accounted for both faculty and graduate teaching assistant instruction. My analyses were strongly influenced by the boundary conditions and assumptions used in the carbon emission and cost calculations, so the results are only valid for the specific conditions described within this thesis. A review of the literature and a content analysis of the traditional and alternative laboratory delivery methods revealed that there was no clear evidence that one form of delivery was better at delivering a laboratory experience than the other in terms of student performance on exams or course grades. Both methods were also similar in the cognitive skills required of students. While the kits did not appear to be more appropriate at delivering a laboratory experience than traditional laboratories, they may offer an alternative for students who are unable to complete chemistry requirements in a more traditional setting. The literature review also revealed that there is a critical need for peer-reviewed studies with good experimental design to compare the effectiveness of a laboratory kit experience to a traditional laboratory experience
Spatial variability of snow chemistry of high altitude glaciers in the Peruvian Andes
by Lindsay K Wallis
( )
2 editions published in
2016
in
English
and held by 2 WorldCat member libraries worldwide
Atmospheric contaminants become incorporated in glaciers through both wet and dry deposition. Some of this particulate matter can act as a source of contamination to glacial streams, leading to a concern for the chemical contamination to cause downstream toxicity to aquatic organisms and toxicity to people ingesting that water. Other portions of this particulate matter, including black carbon, can decrease the amount of light reflected off the snow, thereby contributing to increased rates of glacial melting. These issues are especially of concern to tropical glaciers, which are receding rapidly and are relied on heavily to provide drinking water in the dry season. A snow sampling campaign was conducted on the glaciers of seven mountains in the Cordillera Blanca mountain range in Peru during June-August, 2015 to determine concentrations of inorganic contaminants and black carbon in the upper layer of snow on high altitude glaciers (>5000 m.a.s.l.). Elevation did not appear to be a factor in chemical concentrations, as there were no significant linear relationships with measured analytes and elevation, with the exception of Zn on one mountain sampled. Snow samples on two of the mountains had higher As and Pb concentrations than U.S. Environmental Protection Agency (USEPA) established water quality criteria for human health. Five metals (Al, Cd, Fe, Pb, and Zn) were found to exceed the USEPA aquatic life criteria in at least one sample. The highest concentrations of black carbon and metals were found closest to a local population center and lowest were found in areas furthest from anthropogenic influences. This study also provides supporting evidence that soil/dust is a contributing source of particulate matter but not the light absorbing fraction. An initial attempt at sourcing the particulate matter in these samples was made through an examination of analyte ratios, correlations, and principal components analysis. Multivariate analysis, including hierarchical clustering on principal components, could not explain categories based solely on concentrations of light absorbing particles or distance from the closest large city in the region. The sources of contaminants in the area appears to be complicated, and further studies would provide more insight into the source and spatial distribution of particulate matter on these tropical glaciers
Emergent contaminants and effects on field-exposed chinook salmon and cutthroat trout in the Stillaguamish Watershed, WA.
by Jody M Pope
( )
2 editions published in
2016
in
English
and held by 2 WorldCat member libraries worldwide
Contaminants of emerging concern (CECs) are chemical compounds that have no regulatory standards, are recently discovered in the natural environment due to improved analytical methods, and can potentially cause adverse effects to aquatic life. More specifically, CECs affecting fish communities include endocrine disrupting chemicals (EDCs), which can produce developmental abnormalities or alter the epigenome, potentially affecting survival and reproductive success. This study assessed CEC occurrence as well as toxicological and epigenetic responses of caged, hatchery-reared Chinook salmon (Oncorhynchus tshawytscha) and field-collected, wild, resident cutthroat trout (O. clarkii) at sites representing different land uses in the Stillaguamish River watershed, Washington State. This study was comprised of two experiments over two years: the first hatchery-reared juvenile Chinook salmon were caged for 28-days and the second, wild, resident cutthroat trout were captured via electroshocking. This study analyzed presence and concentrations of CEC analytes in stream water using Polar Organic Chemical Integrative Sampler (POCIS) devices across all study sites. The study analyzed chemical contaminants in fish tissues (i.e., liver and gall bladder), as well as vitellogenin (VTG) protein in blood plasma. Gene expression was analyzed using microarray technology. Contaminants of emerging concern occurrences and concentrations were generally low, although somewhat higher at sites receiving urban or agricultural runoff or wastewater treatment effluent. Chemical analyses indicated low CEC concentrations in sampled tissue from both Chinook and cutthroat, as most analytes were not detected above reporting limits. Vitellogenin protein results revealed few measurable detections. Analysis of gene expression also suggest overall weak responses relative to controls. Overall, this study found some CEC pollution, mostly at sites influenced by urbanization, agriculture or wastewater effluent, but there was little to no indication that CECs are affecting fish health in the Stillaguamish watershed
Determining biologically available phosphorus in storm water entering Lake Whatcom, WA using the dual culture diffusion apparatus
by Jonnel Deacon
( )
2 editions published in
2015
in
English
and held by 2 WorldCat member libraries worldwide
Long term monitoring of Lake Whatcom, a large monomictic lake located near Bellingham, Washington, has indicated a decrease in water quality that resulted in excessive algae growth associated with increased phosphorus inputs. Recently, a total maximum daily load was issued to limit phosphorus inputs into the lake, with emphasis on storm water mitigation. Not all phosphorus in storm water can be used by algae; the portion that can be used is described as bioavailable, and includes both inorganic and organic forms of phosphorus. My research focused on quantifying the amount of phosphorus made available by alkaline phosphatase, an algal and bacterial enzyme that can release some of the phosphorus associated with organic and inorganic particulates. Storm water samples were collected from tributaries of Lake Whatcom and analyzed to determine the total phosphorus concentrations. The alkaline phosphatase bioavailable phosphorus concentration was determined using dual culture diffusion apparatuses, with phosphorus-starved Selenastrum capricornutum algal cultures that were separated from the storm water phosphorus source by an enzyme-permeable membrane. The total phosphorus concentrations in the storm water were reduced by 37 to 92% (median = 78%), which suggests that storm water entering Lake Whatcom contains a substantial amount of bioavailable phosphorus. Because of this, management goals should assume that all storm water entering the lake from these tributaries has an equal ability to sustain algal growth. Chlorophyll was not correlated with phosphorus reductions, suggesting that in these short-term tests, the algal cellular energy may have been focused on enzyme production to facilitate phosphorus uptake
more
fewer
Audience Level
0

1
Kids
General
Special
Audience level: 0.37 (from 0.35 for Introducti ... to 0.73 for Vectoring ...)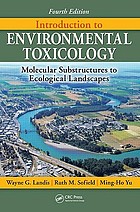 Covers
Alternative Names
Languages