Ebrahimi-Fard, Kurusch 1973-
Most widely held works by Kurusch Ebrahimi-Fard
Faà di Bruno Hopf algebras, Dyson-Schwinger equations, and Lie-Butcher series
by Workshop Dyson-Schwinger Equations and Faà Di Bruno Hopf Algebras in Physics and Combinatorics
( )
7 editions published in
2015
in
English
and held by 549 WorldCat member libraries worldwide
Since the early works of G.-C. Rota and his school, Hopf algebras have been instrumental in algebraic combinatorics. In a seminal 1998 paper, A. Connes and D. Kreimer presented a Hopf algebraic approach to renormalization in perturbative Quantum Field Theory (QFT). This work triggered an abundance of new research on applications of Hopf algebraic techniques in QFT as well as other areas of theoretical physics. Furthermore, these new developments were complemented by progress made in other domains of applications, such as control theory, dynamical systems, and numerical integration methods. Especially in the latter context, it became clear that J. Butcher's work from the early 1970s was well ahead of its time. The present volume emanated from a conference hosted in June 2011 by IRMA at Strasbourg University in France. Researchers from different scientific communities who share similar techniques and objectives gathered at this meeting to discuss new ideas and results on Faà di Bruno algebras, Dyson-Schwinger equations, and Butcher series. The purpose of this book is to present a coherent set of lectures reflecting the state of the art of research on combinatorial Hopf algebras relevant to high energy physics, control theory, dynamical systems, and numerical integration methods. More specifically, connections between Dyson-Schwinger equations, Faà di Bruno algebras, and Butcher series are examined in great detail. This volume is aimed at researchers and graduate students interested in combinatorial and algebraic aspects of QFT, control theory, dynamical systems and numerical analysis of integration methods. It contains introductory lectures on the various constructions that are emerging and developing in these domains
Discrete Mechanics, Geometric Integration and Lie–Butcher Series : DMGILBS, Madrid, May 2015
by Geometric Integration and Lie-Butcher Series International Brainstorming Workshop on New Developments in Discrete Mechanics
( )
7 editions published in
2018
in
English
and held by 186 WorldCat member libraries worldwide
This volume resulted from presentations given at the international "Brainstorming Workshop on New Developments in Discrete Mechanics, Geometric Integration and Lie-Butcher Series", that took place at the Instituto de Ciencias Matemáticas (ICMAT) in Madrid, Spain. It combines overview and research articles on recent and ongoing developments, as well as new research directions. Why geometric numerical integration? In their article of the same title Arieh Iserles and Reinout Quispel, two renowned experts in numerical analysis of differential equations, provide a compelling answer to this question. After this introductory chapter a collection of high-quality research articles aim at exploring recent and ongoing developments, as well as new research directions in the areas of geometric integration methods for differential equations, nonlinear systems interconnections, and discrete mechanics. One of the highlights is the unfolding of modern algebraic and combinatorial structures common to those topics, which give rise to fruitful interactions between theoretical as well as applied and computational perspectives. The volume is aimed at researchers and graduate students interested in theoretical and computational problems in geometric integration theory, nonlinear control theory, and discrete mechanics.
Computation and Combinatorics in Dynamics, Stochastics and Control : The Abel Symposium, Rosendal, Norway, August 2016
by
Elena Celledoni
( )
6 editions published between
2018
and 2019 in
English
and held by 165 WorldCat member libraries worldwide
The Abel Symposia volume at hand contains a collection of high-quality articles written by the world's leading experts, and addressing all mathematicians interested in advances in deterministic and stochastic dynamical systems, numerical analysis, and control theory. In recent years we have witnessed a remarkable convergence between individual mathematical disciplines that approach deterministic and stochastic dynamical systems from mathematical analysis, computational mathematics and control theoretical perspectives. Breakthrough developments in these fields now provide a common mathematical framework for attacking many different problems related to differential geometry, analysis and algorithms for stochastic and deterministic dynamics. In the Abel Symposium 2016, which took place from August 16-19 in Rosendal near Bergen, leading researchers in the fields of deterministic and stochastic differential equations, control theory, numerical analysis, algebra and random processes presented and discussed the current state of the art in these diverse fields. The current Abel Symposia volume may serve as a point of departure for exploring these related but diverse fields of research, as well as an indicator of important current and future developments in modern mathematics
Feynman amplitudes, periods, and motives : international research workshop, periods and motives : a modern perspective on renormalization : July 2-6, 2012, Instituto de Ciencias Matemáticas, Madrid, Spain
by
Luis Álvarez-Cónsul
( Book )
12 editions published between
2012
and 2015 in
English
and held by 148 WorldCat member libraries worldwide
This volume contains the proceedings of the International Research Workshop on Periods and Motives--A Modern Perspective on Renormalization, held from July 2-6, 2012, at the Instituto de Ciencias Matemáticas, Madrid, Spain. Feynman amplitudes are integrals attached to Feynman diagrams by means of Feynman rules. They form a central part of perturbative quantum field theory, where they appear as coefficients of power series expansions of probability amplitudes for physical processes. The efficient computation of Feynman amplitudes is pivotal for theoretical predictions in particle physics. Periods are numbers computed as integrals of algebraic differential forms over topological cycles on algebraic varieties. The term originated from the period of a periodic elliptic function, which can be computed as an elliptic integral. Motives emerged from Grothendieck's "universal cohomology theory", where they describe an intermediate step between algebraic varieties and their linear invariants (cohomology). The theory of motives provides a conceptual framework for the study of periods. In recent work, a beautiful relation between Feynman amplitudes, motives and periods has emerged. The articles provide an exciting panoramic view on recent developments in this fascinating and fruitful interaction between pure mathematics and modern theoretical physics
more
fewer
Audience Level
0

1
Kids
General
Special
Audience level: 0.40 (from 0.08 for Faà di Br ... to 0.95 for Rota-Baxte ...)
Related Identities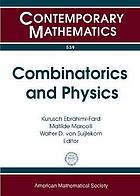 Covers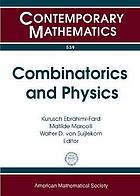 Alternative Names
Fard, Kurusch Ebrahimi-.

Fard Kurusch Ebrahimi 1973-....

Languages