Nadal, Kevin L.
Most widely held works by Kevin L Nadal
Women and mental disorders
by
Paula K Lundberg-Love
( )
9 editions published between
2011
and 2012 in
English
and held by 976 WorldCat member libraries worldwide
"For too long, studies lumped women's mental health with that of men, notwithstanding profound differences. This work decisively addresses that oversight as a team of expert scholars and therapists spotlights common female mental disorders, explores the causes, and explains available therapies. Women in the United States are diagnosed with mental disorders at a far greater rate than men. Depression, anxiety, agoraphobia, and eating disorders appear to disproportionately strike women, as obviously do such female-only conditions as postpartum psychosis. Is it just that women are more likely to seek care and have their disorders recognized, or do the statistics reflect deeper disparities? In the last two decades, feminist therapists and scholars have called for new models of mental health that value women and femininity. To that end, the four-volume Women and Mental Disorders brings together recent research and theory to explore its subject from a feminist perspective. This set treats every aspect of women's mental health, from diagnoses to treatment. Underlying the entire work is an awareness of varying cultural definitions of mental health and the importance of understanding a woman's cultural background if treatment is to be respectful and successful. Special attention is also paid to women who have been victims of violence, whether in intimate relationships, the workplace, or at school, and to how these experiences impact mental and physical health, self-concept, interpersonal relationships, and career development. Approaches to treating women with eating disorders, agoraphobia, anxiety and depression, PTSD, and personality disorders are covered as well. Finally, the set provides resources to help readers address their own needs or those of friends and family."--Publisher
That's so gay! : microaggressions and the lesbian, gay, bisexual, and transgender community
by
Kevin L Nadal
( Book )
14 editions published between
2013
and 2014 in
English
and held by 674 WorldCat member libraries worldwide
"People who identify as lesbian, gay, bisexual, or transgender (LGBT) experience subtle forms of discrimination, also known as microaggressions. Microaggressions are commonplace interactions that occur in a wide variety of social settings, including school or the workplace, among friends and family, and even among other LGBT people. These accumulated experiences are associated with feelings of victimization, suicidal thinking, and higher rates of substance abuse, depression, and other health problems among members of the LGBT community. In this book, Kevin Nadal provides a thought-provoking review of the literature on discrimination and microaggressions toward LGBT people. The generous use of case examples makes the book ideal for gender studies courses and discussion groups. Each case is followed by analysis of the elements involved in microaggressions and discussion questions for the reader to reflect upon. This book includes advice for mental health practitioners, organizational leaders, educators, and students who want to adopt LGBT-accepting worldviews and practices. It has tips for how to discuss and advocate for LGBT issues in the realms of family, community, educational systems, and the government"--Publicity materials. (PsycINFO Database Record (c) 2013 APA, all rights reserved)
Ouch! moments : when words are used in hurtful ways
by
Michael Genhart
( Book )
1 edition published in
2016
in
English
and held by 402 WorldCat member libraries worldwide
The reader is encouraged to be caring and to take a stand when someone uses hurtful words
Filipino American psychology : a handbook of theory, research, and clinical practice
by
Kevin L Nadal
( )
6 editions published between
2009
and 2011 in
English
and held by 292 WorldCat member libraries worldwide
Addressing the mental health needs of the Filipino American population - an often invisible, misunderstood, and forgotten group - Filipino American Psychology provides counselors and other mental health practitioners with the knowledge, awareness, and skills they can use to become effective and culturally competent when working with their Filipino American clients
Microaggressions and traumatic stress : theory, research, and clinical treatment
by
Kevin L Nadal
( )
6 editions published in
2018
in
English
and held by 270 WorldCat member libraries worldwide
"Challenging current definitions of trauma, Kevin L. Nadal distills the latest research to discuss the relationship between microaggressions and stress, looking at how regular exposure to subtle discrimination can, over time, elicit the same symptoms as severe trauma. This brief but comprehensive volume features case studies and treatment recommendations"--
The SAGE encyclopedia of psychology and gender
( )
10 editions published in
2017
in
English
and
Undetermined
and held by 218 WorldCat member libraries worldwide
The SAGE Encyclopedia of Psychology and Gender is an innovative exploration of the intersection of gender and psychology--topics that resonate across disciplines and inform our everyday lives. This encyclopedia looks at issues of gender, identity, and psychological processes at the individual as well as the societal level, exploring topics such as how gender intersects with developmental processes both in infancy and childhood and throughout later life stages; the evolution of feminism and the men's movement; the ways in which gender can affect psychological outcomes and influence behavior; and more. With articles written by experts across a variety of disciplines, this encyclopedia delivers insights on the psychology of gender through the lens of developmental science, social science, clinical and counseling psychology, sociology, and more. This encyclopedia provides librarians, students, and professionals with ready access to up-to-date information that informs some of today's key contemporary issues and debates. A sample of questions answered: What is gender nonconformity? What are some of the evolutionary sex differences between men and women? How does gender-based workplace harassment affect health outcomes? How are gender roles viewed in different cultures? What is third-wave feminism?
Difficult clients : challenging situations
by
Kevin L Nadal
( Visual )
6 editions published in
2011
in
English
and held by 201 WorldCat member libraries worldwide
While many counseling programs train their students to enter the world of counseling, sometimes these beginning counselors find themselves in difficult and uncomfortable situations. This video addresses some of those challenging moments in session, where a counselor has to think quickly and respond appropriately
Counseling gay and lesbian people of color : multiple identities
( Visual )
3 editions published in
2011
in
English
and held by 196 WorldCat member libraries worldwide
This two part series presents real-life examples of individuals with multiple identities. Through exploring these clients' presenting problems, Dr. Kevin Nadal is able to examine how their racial, ethnic, gender, and sexual identities may influence their lives, as well as how they cope with their situations. Dr. Nadal uses culturally sensitive skills in assessing client concerns, and helps them move towards becoming healthier and happier individuals. The clients are not actors. They are people who agreed to share their real life problems. In Multiple Identities: Counseling Gay and Lesbian People of Color Part 1, Dr. Nadal counsels an Asian, Filipina-American lesbian woman who moved the U.S. when she was a teenager. Issues of acculturation, coming-out, and identity are explored
Multicultural counseling : two sessions
by
Kevin L Nadal
( Visual )
4 editions published in
2011
in
English
and held by 188 WorldCat member libraries worldwide
Dr. Kevin Nadal, John Jay College of Criminal JusticeThis two part series presents a real-life example of how a counselor can utilize multiculturally competent techniques in working with clients with specific disorders. The client is a Latina woman who has a history of mood disorders and substance abuse problems. Dr. Nadal is able to explore the cultural elements that impact the clients' problems, while utilizing traditional methods like strength-based counseling, cognitive reframing, and here-and-now processing. The first session is an in-take and assessment. The client leaves the session with an action plan. The second session explores the clients' action plan, what has worked and what needs to be improved
Forensic mental health counseling : dialog and demonstrations
by
Kevin L Nadal
( Visual )
4 editions published in
2011
in
English
and held by 179 WorldCat member libraries worldwide
Oftentimes, it is hard for therapists to look past an offender's crime. However, as forensic mental health counselors, it is important to remember to see clients as human beings, understand how their environment influences their development, and empower them to reach their full potential. Dr. Kevin Nadal conducts a counseling session with Rich, a sexual offender just released from jail and mandated to counseling. Dr. Nadal employs humanistic theory, focusing on developing rapport, showing empathy and unconditional positive regard, and empowering Rich by using strength-based techniques. In the second scenario, Dr. Nadal counsels Cammie, a survivor of rape, who is in her first session with Dr. Nadal. Dr. Nadal employs humanistic client centered techniques. He is aware of the legal issues Cammie may face and while he can't provide any legal advice, he offers a safe space for Cammie to discuss her feelings and help make optimal decisions
more
fewer
Audience Level
0

1
Kids
General
Special
Audience level: 0.25 (from 0.01 for Women and ... to 0.96 for Women and ...)
Related Identities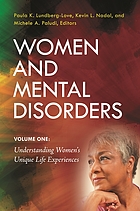 Covers
Alternative Names
Kevin Nadal american writer

Nadal, Kevin L.

Languages