Eynaud, Philippe
Most widely held works by Philippe Eynaud
Information systems management : governance, urbanization and alignment
by
Daniel Alban
( )
10 editions published in
2019
in
English
and
Undetermined
and held by 382 WorldCat member libraries worldwide
Information Systems Management is intended to sensitize the heads of organizations to the issues raised by information systems (IS). Through its pedagogical presentation, the book ensures that issues related to IS are not left solely to the experts in the field. The book combines and analyzes three key concepts of IS: governance, urbanization and alignment. While governance requires the implementation of a number of means, bodies and procedures to manage IS more effectively, urbanization involves visualization methods to enable the manager to take into account the different levels of the organization of an IS and their coherence. Finally, alignment assesses the ability of the IS to make a significant contribution to the organization's strategy
Civil society, the third sector and social enterprise : governance and democracy
by
Jean-Louis Laville
( )
10 editions published between
2015
and 2016 in
English
and held by 173 WorldCat member libraries worldwide
"Civil society organizations are playing a key role in addressing global societal and ecological issues, often setting the agenda for public discourse. Therefore, at a time when they are becoming more varied and interwoven than ever, critical analysis of the governance of these organizations and networks, and their role in a democratic society, is particularly important. This book addresses these challenges by revisiting concepts of citizenship, public participation, democratic exchange of ideas, markets, co-construction and co-production of public services, and alternative political ideologies. The first part of the book focuses on internal governance and the economic dimensions of civil society organizations and analyzes the growing role of management models. The second part addresses the institutional dimensions and focuses public spaces and the capacity of civil society organizations to resist, collaborate and negotiate with the state. This book is unique in bringing together different visions and perspectives on civil society governance for the first time and will be of interest to an international audience of researchers and policy-makers"--
Theory of social enterprise and pluralism : social movements, solidarity economy, and the global South
by
Philippe Eynaud
( )
10 editions published between
2019
and 2021 in
English
and held by 131 WorldCat member libraries worldwide
Opening dialogue for a new conceptual framework -- Social enterprise : is it possible to decolonise this concept? / L. Lucas dos Santos, S. Banerjee -- Rethinking social enterprise through philanthropic and democratic solidarity / J.L. Laville, P. Eynaud -- A cross-disciplinary and international perspective / J. L. Laville, P. Eynaud -- A global approach of social enterprise -- Reconfiguring the social and solidarity economy in a danish/nordic welfare context / L. Hulgård, L. L. Andersen -- The domestic domain within a post-colonial, feminist reading of social enterprise: towards a substantive, gender-based concept of solidarity enterprise / I. Hillenkamp, L. Lucas dos Santos -- Reimagining the social enterprise through grassroots social innovations in india / S. Banerjee, A. Shaban -- The reconciliation between economic and social in the notion of a social enterprise: limits and possibilities in brazil / G. C. de França Filho, A. S. Rigo, W. J. de Souza -- Social enterprise between crime economy and democratic transformation in southern italy / E. Bucolo -- Why is solidarity-type social enterprise invisible in portugal? / P. Hespanha -- The transformative potential of plural social enterprise: a multi-actor perspective / F. Avelino, J. M. Wittmayer -- Avenues for further research -- Deepening the theoretical and critical debate through north south dialogue / L. Hulgård, F. Avelino, P. Eynaud, J. L. Laville -- Index
La gestion des associations
by
Julien Bernet
( Book )
4 editions published between
2016
and 2019 in
French
and held by 72 WorldCat member libraries worldwide
Dans le prolongement de La gouvernance des associations (érès), cet ouvrage ouvre un espace de réflexion et de débat plus que nécessaire étant donné l'ampleur des mutations que connaissent les associations. A partir d'études de cas approfondies menées dans différents milieux, il révèle les limites d'une gestion formelle héritée de la gestion d'entreprise. En effet, le rôle des associations dans la société invite à s'interroger sur la production de sens et donc autant sur le pourquoi que sur le comment. Les auteurs plaident pour une gestion plurielle des associations dont les caractéristiques ne sont ni celles du service public, ni celles du secteur marchand. Ils proposent trois clés d'entrée pour l'orienter : le projet, l'organisation et l'action. Cette grille de lecture de la vie associative ouvre des voies possibles pour comprendre, agir et mettre en cohérence son fonctionnement avec les valeurs du projet associatif. Au-delà des associations, les questions posées par les auteurs renvoient au périmètre plus large de l'économie sociale et solidaire
Solidarité et organisation : penser une autre gestion
by
Philippe Eynaud
( Book )
6 editions published between
2018
and 2019 in
French
and
Undetermined
and held by 68 WorldCat member libraries worldwide
La 4e de couv. indique : "Le monde contemporain fait face à un double péril : l'exploitation abusive des ressources naturelles met en danger l'équilibre du climat et de la biodiversité, et les inégalités croissantes condamnent notre capacité à faire société. Ces menaces se renforcent mutuellement et appellent sans délai à l'affirmation d'une double solidarité, celle qui relie les hommes et la nature, et celle qui unit les hommes entre eux. Un tel effort ne se décrète pas. Il s'organise. La transformation sociale et sociétale indispensable à notre survie collective suppose ainsi tout à la fois une autre économie et une autre gestion. En s'appuyant sur de nombreuses expériences citoyennes qui s'inventent chaque jour dans le monde et sur une approche historique et anthropologique, l'ouvrage explore différentes façons de conjuguer solidarité et organisation. Gestion solidaire, gestion des communs, gestion du buen vivir sont autant de pistes analysées dans le contexte d'un dialogue Nord-Sud afin de formuler le cadre conceptuel et les étapes pratiques d'une transition sociale et environnementale plus que jamais nécessaire."
Le management du système d'information dans sa complexité : gouvernance, urbanisation, alignement
by
Daniel Alban
( Book )
3 editions published in
2018
in
French
and
English
and held by 43 WorldCat member libraries worldwide
La 4e de couverture indique : "Le management du système d'information dans sa complexité a pour vocation de sensibiliser les responsables des organisations aux enjeux soulevés par les systèmes d'information (SI). Par son caractère pédagogique, il entend faire en sorte que les questions relatives au SI ne soient pas laissées aux seuls experts du domaine. L'ouvrage associe et analyse conjointement trois concepts clés de la science des SI : la gouvernance, l'urbanisation et l'alignement. Alors que la gouvernance suppose la mise en œuvre d'un certain nombre de moyens, d'instances et de procédures pour gérer plus efficacement les SI, l'urbanisation engage des méthodes de visualisation pour permettre au manager de prendre en compte les différents niveaux de l'organisation d'un SI et leur cohérence. Quant à l'alignement, il évalue la capacité du SI à contribuer de manière significative à la stratégie de l'organisation."
Solidariedade e organizações : pensar uma outra organização
by
Genauto Carvalho de França Filho
( )
1 edition published in
2020
in
Portuguese
and held by 27 WorldCat member libraries worldwide
Este livro parte de um diagnóstico crítico sobre a dupla insustentabilidade que tem caracterizado a dinâmica do desenvolvimento das sociedades contemporâneas: a crise ambiental e o aumento das desigualdades. Tais condições têm revelado um déficit de solidariedade tanto na relação dos seres humanos com a natureza, quanto na relação das pessoas entre si. É assim que o livro funda sua reflexão num paradoxo importante relativo ao lugar da solidariedade nas sociedades atuais: nunca antes houve tanta necessidade de fortalecê-la, tanto no plano nacional quanto internacional, e a reflexão a seu propósito jamais foi tão eludida, tão desconhecida, para não dizer tão desacreditada. Após salientar como a solidariedade foi invisibilizada na construção do conhecimento sobre as organizações e a gestão, o livro explora a emergência de práticas organizacionais inovadoras visando responder aos dilemas dessa dupla insustentabilidade. São os desafios e potencialidades contidos numa outra economia que nos convida a refletir sobre uma outra gestão
Solidariedade e organizações pensar uma outra organização
by
Genauto Carvalho de França Filho
( )
1 edition published in
2020
in
Portuguese
and held by 17 WorldCat member libraries worldwide
Este livro parte de um diagnóstico crítico sobre a dupla insustentabilidade que tem caracterizado a dinâmica do desenvolvimento das sociedades contemporâneas: a crise ambiental e o aumento das desigualdades. Tais condições têm revelado um déficit de solidariedade tanto na relação dos seres humanos com a natureza, quanto na relação das pessoas entre si. É assim que o livro funda sua reflexão num paradoxo importante relativo ao lugar da solidariedade nas sociedades atuais: nunca antes houve tanta necessidade de fortalecê-la, tanto no plano nacional quanto internacional, e a reflexão a seu propósito jamais foi tão eludida, tão desconhecida, para não dizer tão desacreditada. Após salientar como a solidariedade foi invisibilizada na construção do conhecimento sobre as organizações e a gestão, o livro explora a emergência de práticas organizacionais inovadoras visando responder aos dilemas dessa dupla insustentabilidade. São os desafios e potencialidades contidos numa outra economia que nos convida a refletir sobre uma outra gestão
more
fewer
Audience Level
0

1
General
Special
Audience level: 0.62 (from 0.44 for Informatio ... to 0.97 for Civil Soci ...)
Related Identities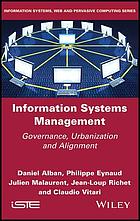 Covers
Languages