Woodward, Ralph Lee
Most widely held works about Ralph Lee Woodward
Most widely held works by Ralph Lee Woodward
Central America, a nation divided
by
Ralph Lee Woodward
( Book )
31 editions published between
1976
and 1999 in
English
and
Undetermined
and held by 2,153 WorldCat member libraries worldwide
This popular text surveys the history of the Central American region, covering Guatemala, Belize, Honduras, El Salvador, Nicaragua, Costa Rica, and Panama, from pre-Columbian times to the present. It emphasizes the common characteristics of the Central American states as well as their potential for political union. Now completely updated, the third edition of Central America: A Nation Divided encompasses the significant new research and tumultuous events that have taken place since the last edition was published. The text now includes coverage of the civil wars in Guatemala, El Salvador, and Nicaragua, as well as the restoration of peace to the region under the Central American peace accords. It also recounts and analyzes the substantial changes that have occurred in the economic and social arenas as Central American states have turned increasingly to neoliberal policies that emphasize the private sector and the development of exports while reducing government entitlement programs. Students will find this text enormously helpful for sorting through the vast amounts of significant research that has been written and compiled in the past decade
Nicaragua
by
Ralph Lee Woodward
( Book )
26 editions published between
1983
and 1994 in
English
and
Spanish
and held by 730 WorldCat member libraries worldwide
El Salvador
by
Ralph Lee Woodward
( Book )
15 editions published between
1983
and 1989 in
English
and held by 447 WorldCat member libraries worldwide
Rafael Carrera and the emergence of the Republic of Guatemala, 1821-1871
by
Ralph Lee Woodward
( Book )
21 editions published between
1993
and 2011 in 3 languages and held by 441 WorldCat member libraries worldwide
Caudillismo, the personality cult of the "great man," has been a primary catalyst in Central American politics since the Spanish Conquest. In Guatemala, where this passion for charismatic and forceful leaders is especially strong. Rafael Carrera is unrivaled in the length of his domination and the depth of his popularity. Based on extensive research in Central American archives, this monumental, revisionist narrative provides the most balanced and detailed account to date of Carrera's times and of his conservative legacy. Ralph Lee Woodward, Jr., explains the political, social, economic, and cultural circumstances that preceded and then facilitated Carrera's ascendancy and also shows how Carrera in turn fomented changes that persisted long after his death and far beyond the borders of Guatemala. An illiterate drifter of mixed blood, Rafael Carrera began his rise to power in 1837, on the eve of a conservative backlash against years of liberal rule in Guatemala. For more than a decade reforms aimed at rapid modernization and development had chipped away at the country's old Spanish institutions and customs - alienating and finally galvanizing the country's creole patriarchy, the Catholic Church, and the devout, tradition-bound peasantry. Carrera first led a small revolt in a mountainous rural district of eastern Guatemala, and as similar isolated uprisings escalated into a bloody, full-scale, reactionary revolution, he advanced quickly through the insurgents' ranks. A brilliant military strategist and tactician and an intuitive problem solver, Carrera knew how to charm people even as he exploited them, and he regarded brutality as a legitimate political tool. By 1839, at age twenty-five, he commanded the Guatemalan army; he was to remain the dominant caudillo on the isthmus, almost without interruption, until his death in 1865. Woodward establishes Carrera as an aberration of regional politics. He emerged from the revolution as something of a rural populist, able to mobilize Indians, Ladinos, and other segments of society that were disdained and feared by elites of all political leanings. His sway over the common people forced the elite factions to lay aside political differences in the interest of preserving their social status. Carrera himself thrived amid the resulting intrigue and ideological bickering, so secure at home that he often sent troops into neighboring countries to oust liberal elements. In this context of turmoil, Woodward traces many of Central America's present-day characteristics to Carrera's time: the region's reputation for economic and political instability, its minimal contributions to hemispheric trade, the prevalence of self-interest in politics, the dismaying similarities of liberal and conservative rhetoric and tactics, shortsighted alliances and agreements with foreign powers, and the rise of a powerful and arbitrary military class. Contradicting widely held notions, Woodward presents evidence that Guatemala enjoyed stable growth and an increase in agricultural exports during Carrera's reign. In addition, Woodward reassesses Carrera's administrative capabilities as well as the effects of his attitude of benign neglect toward his lower-class constituencies. Conveying the full sweep of events during the tumultuous first half-century of Central American independence, yet encyclopedic in rendering details of everyday life, this is a landmark work in the history of the Americas
Belize
by
Peggy Wright
( Book )
12 editions published between
1980
and 1993 in
English
and
Undetermined
and held by 351 WorldCat member libraries worldwide
Guatemala
by
Ralph Lee Woodward
( Book )
17 editions published in
1992
in
English
and
Undetermined
and held by 261 WorldCat member libraries worldwide
Here and there in Mexico : the travel writings of Mary Ashley Townsend
by
Mary Ashley Townsend
( Book )
12 editions published between
2001
and 2015 in
English
and
Undetermined
and held by 229 WorldCat member libraries worldwide
"Mary Ashley Townsend was a novelist, newspaper columnist, and poet laureate of New Orleans who made several trips to Mexico with her daughter Cora during the last two decades of the 19th century. Townsend collected her impressions of many aspects of life in that country - flora, fauna, architecture, people at work and play, fashion, society, food - and wrote about them during a time when few women engaged in solo travel, much less the pursuit of travel writing. Her collected work was still in progress when she died in a train accident in 1901 and was never published."
more
fewer
Audience Level
0

1
Kids
General
Special
Audience level: 0.27 (from 0.03 for Guatemala ... to 0.99 for Ralph L. W ...)
Related Identities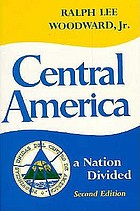 Alternative Names
Lee Woodward, Ralph

Lee-Woodward, Ralph 1934-

Woodward Jr., Ralph Lee

Woodward Junior, Ralph Lee

Woodward, Ralph L.

Woodward, Ralph L. 1934-

Woodward, Ralph L. Jr

Woodward, Ralph Lee 1934- Jr

Woodward, Ralph Lee 1934- jun

Woodward, Ralph Lee 1934- junior

Woodward, Ralph Lee Jr

Woodward, Ralph Lee, Jr., 1934-

우드워드, 랄프 리

Languages
Covers