Yahraes, Herbert C.
Most widely held works by Herbert C Yahraes
Why isn't Johnny crying? : coping with depression in children
by
Donald H McKnew
( Book )
6 editions published between
1983
and 1985 in
English
and
Undetermined
and held by 937 WorldCat member libraries worldwide
Uses case studies to provide information on the symptoms and causes of depression in children, and outlines options for treatment. Includes a list of resource centers
Research in the service of mental health : report of the Research Task Force of the National Institute of Mental Health
by
National Institute of Mental Health (U.S.)
( Book )
17 editions published in
1975
in
English
and held by 451 WorldCat member libraries worldwide
Presented is a summary of the findings and recommendations of the National Institute of Mental Health (nimh) Task Force on Research in the Service of Mental Health. Research is discussed on topics which include background and organization of nimh research programs; biological, psychological, and sociocultural influences on behavior; role and support of basic research; mental illness and behavior disorders; critical developmental periods; alcohol abuse and alcoholism; drug abuse; social problems; mental disorders and emotional disturbances; treatment needs and mental health services; and dissemination and use of research results. Common report themes are noted which are pervasive substantive needs (such as more information on preventive factors), pervasive needs in the interest of continued research (such as improved methodologies), the need to broaden the use of research findings, the need for synthesis and integration, and the need for better communication and coordination. Provided is a list of members of the coordinating committee, study groups, and panel of research consultants. (Sb)
The mental health of rural America : the rural programs of the National Institute of Mental Health.
by
National Institute of Mental Health (U.S.)
( Book )
10 editions published between
1973
and 1976 in
English
and held by 247 WorldCat member libraries worldwide
Prepared by the National Institute of Mental Health staff and grantees, this report gives not only the quantitative research data, but also demonstrations of community mental health efforts that serve as excellent models for other communities to follow. Chapter I presents An Introduction: The Setting and an Overview; Chapter ii, Studies of Rural Life and Mental Health: epidemiological and demographic studies, the attitudes of rural delinquents and rural suicide rates. Chapter iii, New Approaches to Rural Mental Health Service, covers closing the gap between hospital and community, and mobilizing and strengthening community resources, while Chapter iv, Community Mental Health Centers in Rural America, details these centers, staffing, financing, transportation, and regional differences. Chapter v, Rural Mental Health Centers: Five Case Histories, centers on Appalachia, the Northeast Kingdom (Vermont), Aroostook County (Maine), Down East (Maine), and Prarie View (Kansas). Chapter vi, State Hospitals with Rural Patients, presents the Hospital Improvement Program and grants for Hospital Staff Development; Chapter vii, Supplying the Manpower, discusses continuing education and experimental and special training programs. Chapter viii presents the summary and "a quick look ahead". (Km)
Detection and prevention of learning disorders
by
Herbert Yahraes
( Book )
10 editions published between
1976
and 1977 in
English
and held by 212 WorldCat member libraries worldwide
The document provides an overview of learning disabilities and described are various approaches to the detection and prevention of these handicapping conditions. Discussed in the introduction are definitions of learning disorders, the multiple nature of the handicap, and maturational lag as a cause. A section on clinical approaches covers research in such areas as cerebral dominance, the role of the brain's hemispheres, signs of neurological deficits, results of intervention, and scanning tests. An experimental approach is discussed in another section which reviews tests, their predictive value, and some results of intervention. Basic causes of learning disability are noted in a final section including hereditary and environmental factors, and complications of pregnancy and birth. (Im)
Teaching mothers mothering
by
Herbert Yahraes
( Book )
4 editions published between
1977
and 1978 in
English
and held by 158 WorldCat member libraries worldwide
Described is a project in which poor Black and White parents were trained by paraprofessional visitors to use simple stimulation activites with their infants. Results of Stanford-Binet Scores at age 6 are said to indicate that four of the seven experimental groups scored significantly higher than control groups; and followup at grade 3 indicated that of 30 children who stayed in the program longer than 1 year, 28 attended regular classes as compared to only 14 of 20 controls. Considered are factors related to children's outcome (including mother-child interaction and the mother's view of locus of control); changes in the mothers (including greater self esteem); and class differences in childrearing. Other topics dealt with include ideas for a prevention program, effects of changes in teaching methods, parent-child interaction patterns; and methods of involving parents in school. (Cl)
Parents as leaders : the role of control and discipline
by
Herbert Yahraes
( Book )
5 editions published between
1978
and 1979 in
English
and held by 138 WorldCat member libraries worldwide
This paper reviews Diana Baumrind's studies of the effect of various types of parental control on children's behavior and concludes that a child is more likely to develop a sense of competence, responsibility, and independence if he or she is given firm and reasonable guidelines. A brief survey of Baumrind's first two studies of preschool children and their parents indicates that, in association with other factors, firm parental discipline makes for competent children. Baumrind's third project, a longitudinal study of 150 children enrolled in nursery school in 1967 and their well-educated, middle-class families is examined in greater detail. The phase of research reported here was on the effects of different kinds of parental discipline upon children's instrumental competence (social responsibility, independence, orientation to succeed, and vigor). Three major types of parents were identified in this study, each having different effects on preschool children: (1) authoritarian (values obedience and the preservation of order; restricts the child's autonomy; no give or take); (2) authoritative (directs child's activities firmly, consistently and rationally; sets standards, but does not regard self as infallible); (3) permissive (gives child as much freedom as is consistent with child's physical survival). Children of authoritative parents were found to be most competent in nursery school. A follow-up study of 96 of the children and their parents when the children were between 8 and 9 years old indicated that, as before, children of authoritative parents were most competent. (Cm)
more
fewer
Audience Level
0

1
Kids
General
Special
Audience level: 0.42 (from 0.27 for Why isn't ... to 0.60 for The tie be ...)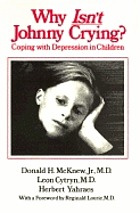 Covers
Alternative Names
Yahraes, Herbert

Yahraes, Herbert C.

Yahraes, Herbert C. Jr

Languages