Sperry, Len
Most widely held works about Len Sperry
Most widely held works by Len Sperry
Handbook of diagnosis and treatment of DSM-IV-TR personality disorders
by
Len Sperry
( Book )
11 editions published between
2003
and 2006 in
English
and held by 637 WorldCat member libraries worldwide
The second edition of this handbook includes the latest developments in the diagnosis and treatment of personality disorders that have emerged since the publication of the DSM-IV-TR. The author highlights the many significant advances in the field, providing the reader with a complete summary of new intervention strategies, treatment approaches, and research findings. In addition, this text includes greater coverage of Borderline Personality Disorder and presents an introduction to the diagnostic schema likely to be adopted by the DSM-V. This handbook is comprehensive and concise, offering integrative assessment and treatment strategies as well as theoretical overview for a full range of pathologies
Overcoming mobbing : a recovery guide for workplace aggression and bullying
by
Maureen P Duffy
( Book )
9 editions published between
2013
and 2014 in
English
and held by 516 WorldCat member libraries worldwide
"Mobbing is a destructive social process in which individuals, groups, or organizations target a person for ridicule, humiliation, and removal from the workplace. It can lead to deteriorating physical and mental health, workplace violence, and even suicide. Studies indicate that as many as 37% of American workers have experienced workplace abuse at some time in their working lives. Overcoming Mobbing is an informative, comprehensive guidebook written for the victims of mobbing and their families who often can't make sense of the experience or mobilize resources for recovery. In an engaging, reader-friendly style, the book distinguishes mobbing from bullying in that it takes place within organizational or institutional settings and involves organizational dynamics. Mobbing is not about the occasional negative experience at work; it is ongoing negative acts, both overt and covert, over time, that erode workers' confidence in themselves and in their workplaces and that no amount of sophistication or maturity can make sense of. Duffy and Sperry, leading authorities on this special type of aggression, provide effective strategies for recovery from mobbing as well as for prevention, and they demystify the experience through the use of case vignettes. More than a simple self-help book, this volume brings the concept and terminology relating to mobbing into the public vocabulary by virtue of its strong foundation in psychological and organizational research. It offers a detailed presentation of the causes and consequences of mobbing, helps readers avoid falling into the trap of misplacing blame, and holds organizations at the center of responsibility for preventing the abuse. In addition to those who have experienced mobbing themselves, this book is an invaluable resource for workplace managers and human resources personnel who wish to prevent or reverse mobbing within their own professional settings"
Spiritually oriented psychotherapy
by
Len Sperry
( Book )
18 editions published between
2002
and 2009 in
English
and held by 414 WorldCat member libraries worldwide
"Spiritually Oriented Psychotherapy is the first book to critically and coherently survey how spirituality can be incorporated into a range of psychotherapeutic approaches, including psychoanalytic, cognitive-behavioral humanistic, interpersonal, transpersonal, and others. This volume demonstrates the utility and accessibility of examining the spiritual dimension in therapy. It is likely to become a vital resource for the experienced clinician and the standard text for graduate programs in clinical, counseling, and consulting psychology and clinical social work."--Jacket
The disordered couple
by
Jon Carlson
( Book )
9 editions published between
1997
and 2017 in
English
and held by 406 WorldCat member libraries worldwide
In The Disordered Couple, experienced researchers and clinicians from a wide variety of theoretical backgrounds have come together to give a comprehensive analysis of couples diagnosed with major psychopathology, personality disorders, and social challenges. Each chapter is dedicated to a different aspect of the characterological issues that are at the root of most relational problems and offers alternative methods of viewing, assessing, diagnosing, and tailoring treatment
Handbook of diagnosis and treatment of the DSM-IV personality disorders
by
Len Sperry
( Book )
9 editions published between
1995
and 2003 in
English
and held by 345 WorldCat member libraries worldwide
The Handbook begins by addressing how and why personality disorders - once considered difficult if not impossible to treat - have been reconceptualized in a much broader fashion. This new paradigm shift reflects breakthroughs in assessment and combined treatment strategies of personality disorders, which coincide with the increasingly differentiated criteria of DSM-III, DSM-III-R, and now, DSM-IV. The volume goes on to examine eleven distinct types of personality disorders as designated by DSM-IV. Each of these chapters is divided into five major sections: overview, description, clinical formulations, assessment, and treatment, with a major emphasis on the two latter categories
Mobbing : causes, consequences, and solutions
by
Maureen P Duffy
( Book )
14 editions published in
2012
in
English
and held by 332 WorldCat member libraries worldwide
"An administrator known for her innovative on-the-job thinking becomes the target of anonymous rumors about financial mismanagement of her department. The rumors are proven baseless but her boss decides that she can't work with "that woman" anymore and prevents her from attending key meetings. The administrator sees a cardiologist for the first time in her life because of increasing chest pain, and her family doctor prescribes antidepressants "to get her over the hump." The administrator whose identity is interwoven with her job and company is bewildered by what is happening to her at work and says she doesn't know who she is anymore. A middle school student is the target of relentless name-calling and slurs by a group of other kids at school. The slurs include derogatory comments about his sexuality, appearance, and family. The taunting has increased over several months, and many teachers have witnessed it. The student was the subject of a recent conversation in the faculty lounge, where some faculty members said the student needed to "toughen up," while others expressed concern for his well-being. The student's main strategy has been to try and keep away from the group of kids, but he finds himself trusting fewer of his "friends," feeling both angry and sad, and having a hard time concentrating. What features of these two situations are almost identical, and why are they both classic instances of workplace and school mobbing? Mobbing is not the same as bullying, as the authors of this volume explain with cogent analysis of the organizational and contextual frameworks within which mobbing always occurs. From the Salem witch trials to workers trying to do the best they can at work, to kids whose humiliation in school has made the headlines, the authors offer numerous illustrations of mobbing, followed by insightful analyses and discussions of lessons learned. Duffy and Sperry provide a wealth of research to demonstrate the devastating toll that mobbing takes on its victims, their families, and the organizations where it occurs. The authors painstakingly avoid simplistic solutions to mobbing, such as removing the "bad apples," and instead, move the conversation forward by showing how bold and compassionate organizational leadership is required to improve conditions for the benefit of both individuals and their organizations"--Providd by publisher
Cognitive behavior therapy of DSM-IV personality disorders : highly effective interventions for the most common personality disorders
by
Len Sperry
( Book )
14 editions published between
1999
and 2006 in
English
and held by 320 WorldCat member libraries worldwide
Although the treatment of patients with various disorders of personality has been discussed in clinical literature since the early days of psychotherapy, the general literature on the psychotherapeutic treatment of personality disorders has emerged more recently and is growing quickly. It is also in recent times that cognitive behavioral therapists have offered a structured, active, and directive treatment approach, in addition to advocating the use of a wide range of cognitive and behavioral techniques for addressing personality disorders. Cognitive Behavior Therapy of DSM-IV Personality Disorders specifies a number of effective and realistic treatment strategies that focus on both the temperament and character dimensions of personality and degree of severity of the disorder
Psychological treatment of chronic illness : the biopsychosocial therapy approach
by
Len Sperry
( Book )
18 editions published between
2005
and 2006 in
English
and held by 304 WorldCat member libraries worldwide
"Psychological Treatment of Chronic Illness: The Biopsychosocial Therapy Approach is unique in its focus on the experience of chronic Illness from both the patient's and the provider's perspective
more
fewer
Audience Level
0

1
Kids
General
Special
Audience level: 0.37 (from 0.15 for Executive ... to 0.48 for Dictionary ...)
Related Identities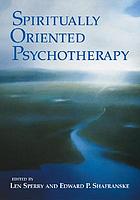 Alternative Names
Sperry, Leonard T.

스페리, 렌

スペリー, L

スペリー, レン

Languages
Covers