Scholem, Gershom 1897-1982
Overview
| | |
| --- | --- |
| Works: | 1,751 works in 4,582 publications in 15 languages and 55,290 library holdings |
| Genres: | History Biographies Personal correspondence Criticism, interpretation, etc Commentaries Conference papers and proceedings Autobiographies Sources Military history Festschriften |
| Roles: | Author, Editor, Contributor, Other, Translator, Honoree, Recipient, Author of introduction, Compiler, Creator, Author of afterword, colophon, etc., Commentator, Collector, Correspondent, wst, wat, Narrator, Dedicatee, Composer, Interviewee, ed, htt, Redactor, pre |
| Classifications: | BM526, 296.16 |
Most widely held works about Gershom Scholem
more
fewer
Most widely held works by Gershom Scholem
Major trends in Jewish mysticism
by
Gershom Scholem
( Book )
216 editions published between
1900
and 2018 in 5 languages and held by 2,506 WorldCat member libraries worldwide
A collection of lectures on the features of the movement of mysticism that began in antiquity and continues in Hasidism today. From the Trade Paperback edition
Origins of the Kabbalah
by
Gershom Scholem
( Book )
88 editions published between
1961
and 2019 in 4 languages and held by 2,225 WorldCat member libraries worldwide
One of the most important scholars of our century, Gershom Scholem (1897-1982) opened up a once esoteric world of Jewish mysticism, the Kabbalah, to concerned students of religion. The Kabbalah is a rich tradition of repeated attempts to achieve and portray direct experiences of God: its twelfth-and thirteenth-century beginnings in southern France and Spain are probed in Origins of the Kabbalah, a work crucial in Scholem's oeuvre. The book is a contribution not only to the history of Jewish medieval mysticism but also to the study of medieval mysticism in general and will be of interest to historians and psychologists, as well as to students of the history of religion. -- Back cover
On the Kabbalah and its symbolism
by
Gershom Scholem
( Book )
123 editions published between
1960
and 2014 in 11 languages and held by 1,708 WorldCat member libraries worldwide
Gershom Scholem guides the reader through central themes in the intricate history of the Kabbalah. He clarifies the relations between mysticism and established religious authority; the mystics' interpretation of the Torah and their attempts to discover the hidden meaning underlying Scripture; the tension between the philosophical and the mystical concept of God; and the symbolism employed in mystical religion. He conveys his immense erudition with a lucidity that has earned him the admiration of the scholarly world and the appreciation of lay readers. --
Kabbalah
by
Gershom Scholem
( Book )
53 editions published between
1974
and 1998 in 4 languages and held by 1,315 WorldCat member libraries worldwide
With origins extending back in time beyond the Dead Sea Scrolls, the body of writings and beliefs known as the Kabbalah has come to be increasingly recognized not only as one of the most intriguing aspects of Judaism but also as an important part of a broader mystical tradition. Now the world's leading authority on the Kabbalah has written one of the most enlightening studies ever to plumb its complex depths and range over its rich history
The Messianic idea in Judaism : and other essays on Jewish spirituality
by
Gershom Scholem
( Book )
39 editions published between
1971
and 2006 in 3 languages and held by 1,248 WorldCat member libraries worldwide
Gershom Scholem was the master builder of historical studies of the Kabbalah. When he began to work on this neglected field, the few who studied these texts were either amateurs who were looking for occult wisdom, or old-style Kabbalists who were seeking guidance on their spiritual journeys. His work broke with the outlook of the scholars of the previous century in Judaicádie Wissenschaft des Judentums, the Science of Judaisḿwhose orientation he rejected, calling their ́disregard for the most vital aspects of the Jewish people as a collective entity: a form of ́censorship of the Jewish past.́ The major founders of modern Jewish historical studies in the nineteenth century, Leopold Zunz and Abraham Geiger, had ignored the Kabbalah; it did not fit into their account of the Jewish religion as rational and worthy of respect by ́enlightened́ minds. The only exception was the historian Heinrich Graetz. He had paid substantial attention to its texts and to their most explosive exponent, the false Messiah Sabbatai Zevi, but Graetz had depicted the Kabbalah and all that flowed from it as an unworthy revolt from the underground of Jewish life against its reasonable, law-abiding, and learned mainstream. Scholem conducted a continuing polemic with Zunz, Geiger, and Graetz by bringing into view a Jewish past more varied, more vital, and more interesting than any idealized portrait could reveal.<br>́<i>from the Foreword by Arthur Hertzberg, 1995</i>
Sabbatai Ṣevi : the mystical Messiah, 1626-1676.
by
Gershom Scholem
( Book )
52 editions published between
1973
and 2016 in 3 languages and held by 1,225 WorldCat member libraries worldwide
V The historical role and social significance of Lurianic kabbalah -- VI The spread of Lurianic kabbalah until -- VII Kabbalism in Poland. The messianic expectations for the year 1648. Contemporary reactions to the great massacres of that year -- VIII Utopian messianism in Christianity: chiliasm and millenarian movements -- 2 THE BEGINNINGS OF SABBATAI SEVI (1626-1664) -- I Sabbatai's origins and youth. His kabbalistic studies and his "Mystery of the Godhead"--II The sickness of Sabbatai Sevi: its nature and significance -- III Sabbatai's first "manifestation" and his banishment from Smyrna
Gershom Scholem : the man and his work
( )
8 editions published in
1994
in
English
and held by 966 WorldCat member libraries worldwide
In the early part of the twentieth century, Gershom Scholem (1897-1982) founded the academic discipline of the study of Jewish Mysticism. In so doing, he not only broke new scholarly ground; but he also revolutionized the field of Judaic Studies as a whole and left an indelible mark on the study of religion. This book presents essays by several of Israel's eminent scholars, reflecting on Scholem's impact on the academic and Jewish worlds, and his life as a scholar, a Jewish thinker, and an activist. The editor has provided an intellectual and spiritual biography of Scholem, which complements the papers by Ephraim Urbach, Joseph Ben-Shlomo, Isaiah Tishby, Rivka Schatz, Malachi Beit-Arie, Nathan Rotenstreich, and Joseph Dan. Together, they highlight the enduring significance of Scholem's work, which has remained the touchstone for all further scholarship on Jewish Mysticism and Kabbala. This volume thus sets the context for the current debate conducted by a new generation of scholars, who have introduced fresh ideas, new methodologies--and radical critique of the man they still revere as their master. -- Back cover
Zohar : the Book of splendor
( Book )
39 editions published between
1949
and 1995 in
English
and held by 705 WorldCat member libraries worldwide
On the mystical shape of the godhead : basic concepts in the Kabbalah
by
Gershom Scholem
( Book )
21 editions published between
1977
and 2011 in 3 languages and held by 635 WorldCat member libraries worldwide
In the Zohar and other writings of the Kabbalah, Jewish mystics developed concepts and symbols to help them penetrate secrets of the cosmos that cannot be understood through reason or intellect. These ideas about God, human beings, and creation continue to fascinate and influence spiritual seekers of all persuasions today. In clear and easy-to-understand prose, Gershom Scholem, the pioneer of the modern study of Jewish mysticism explains the basic concepts of the Kabbalah: the mystical "form of the imageless God"; good and evil; the Tsaddik or righteous soul; the Shekhinah, the feminine aspect of God; gilgul, the transmigration of souls; and tselem, the concept of the astral body. For anyone seeking to taste the mysteries of the Kabbalah, this is an essential book
The correspondence of Walter Benjamin, 1910-1940
by
Walter Benjamin
( Book )
15 editions published between
1994
and 2019 in
English
and held by 614 WorldCat member libraries worldwide
"Called "the most important critic of his time" by Hannah Arendt, Walter Benjamin has emerged as one of the most compelling thinkers of our time as well, his work assuming a crucial place in current debates over the interactions of art, culture, and meaning. A "natural and extraordinary talent for letter writing was one of the most captivating facets of his nature," writes Gershom Scholem in his Foreword; and indeed, Benjamin's correspondence reveals the evolution of some of his most powerful ideas. Published here in English for the first time, these letters offer an intimate picture of Benjamin himself and the times in which he lived. Written in a day when letters were an important vehicle for the presentation and development of intellectual matters, Benjamin's correspondence is rich in insight into the circumstances behind his often difficult work." "These letters provide a lively view of Benjamin's life and thought from his days as a student to his melancholy experiences as an exile in Paris. As he defends his changing ideas to admiring and skeptical friends - poets, philosophers, and radicals - we witness the restless self-analysis of a creative mind far in advance of his own time. Writing at length to Scholem and Theodor Adorno, and exchanging letters with Rainer Maria Rilke, Hannah Arendt, Hugo von Hofmannsthal, Max Horkheimer, Max Brod, Bertolt Brecht, and Kafka's friend Felix Weltsch, Benjamin elaborates his ideas about metaphor and language. He reflects on literary figures from Kafka to Karl Kraus, the "Jewish Question" and anti-Semitism, Marxism and Zionism. And he expounds his personal attitudes toward such subjects as the role of quotations in criticism, history, and tradition; the meaning of being a "collector"; and French culture and the national character." "In sum, this magnificent collection is an exceptionally rich source of information and an essential key to understanding one of the preeminent figures of modern culture."--Jacket
more
fewer
Audience Level
0

1
Kids
General
Special
Audience level: 0.31 (from 0.03 for Stranger i ... to 0.83 for Über eini ...)
Related Identities
Associated Subjects
American literature--Jewish authors
Arendt, Hannah,
Authors, German
Benjamin, Walter,
Bible.--Pentateuch
Bloom, Harold
Buber, Martin,
Cabala
Corbin, Henry
Eliade, Mircea,
Ethnic relations
Friendship
German literature
German literature--Jewish authors
Germany
Gnosticism
God (Judaism)
God (Judaism)--History of doctrines
Golem
Heresy
History--Philosophy
Israel
Jewish philosophy
Jewish scholars
Jews
Jews--Cultural assimilation
Jews--Identity
Jews--Intellectual life
Judaism
Judaism and literature
Judaism and politics
Justice (Jewish theology)
Kafka, Franz,
Klemperer, Victor,
Lévinas, Emmanuel
Messiah--Judaism
Mysticism--Judaism
Mysticism--Judaism--Historiography
Ozick, Cynthia
Pantheism
Philosophers
Religion--Philosophy
Rosenzweig, Franz,
Sabbathaians
Scholem, Gershom,
Sefer ha-bahir
Shabbethai Tzevi,
Transmigration--Judaism
Turkey
United States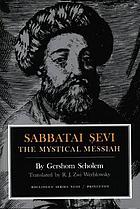 Covers
Alternative Names
G. Xiao le mu 1897-1982

G.-Xiaolemu 1897-1982

G. 肖勒姆 1897-1982

Ge shu mu Suo luo mu 1897-1982

Gershom Scholem

Gershom Scholem esploristo de juda mistikismo, filozofo, profesoro de la Hebrea Universitato de Jerusalemo

Gershom Scholem filósofo e historiador israelense de origem alemã

Gershom Scholem filosofo e teologo israeliano

Gershom Scholem filosoof uit Israël (1897-1982)

Gershom Scholem filozof izraelski, badacz mistycyzmu żydowskiego

Gershom Scholem filozof și istoric israelian de origine germană

Gershom Scholem German-born Israeli philosopher and historian

Gershom Scholem historiador i filòsof israelià, investigador de la mística jueva

Gershom Scholem israelischer Hochschullehrer, Forscher der jüdischen Mystik

Geršom Scholem

Geshumu-Suoluomu 1897-1982

Šalom, Geršom 1897-1982

Šalwm, Gerhard

Šalwm Gerhard 1897-1982

Šalwm, Geršom.

Šalŵm, Geršom (1897-1982)

Schalem, Gershom 1897-1982

Scholem G.

Scholem, G. 1897-1982

Scholem G.G.

Scholem G.G. 1897-1982

Scholem, Gerh., 1897-1982

Scholem Gerhard

Scholem, Gerhard, 1897-

Scholem Gerhard 1897-1982

Scholem, Gerschom 1897-1982

Scholem, Gerschom G. 1897-1982

Scholem, Gerschom Gerhard

Scholem, Gersholm 1897-1982

Scholem Gershom

Scholem, Gershom, 1897-

Scholem Gershom 1897-1982

Scholem Gershom G.

Scholem, Gershom G. 1897-1982

Scholem, Gershom G. (Gershom Gerhard), 1897-1982

Scholem Gershom Gerhard

Scholem, Gershom Gerhard 1897-

Scholem, Gershom Gerhard 1897-1982

Shalom, Gershom

Shalom, Gershom, 1897-

Shalom, Gershom 1897-1982

Shiyōremu, Gerushiyomu 1897-1982

Sholem, Gerhard 1897-1982

Sholem , Gershom

Sholem, Gershom, 1897-

Sholem, Gershom 1897-1982

Sholem, Gershom ben Artur 1897-1982

Sholem, Gershom Gerhard 1897-1982

Shōremu, Gerushomu 1897-1982

Šolem Gerhard Gerson

Šolem, Geršôm

Šolem, Geršôm 1897-1982

Šolwm, Gerhard 1897-1982

Šolwm, Geršom 1897-1982

Suoluomu, Geshumu 1897-1982

Šwlem, Gerhard

Šwlem Gerhard 1897-1982

Syolem, Kerŭsyom 1897-1982

Xiaolemu, G. 1897-1982

Гершом Шолем

Шолем Г

Шолем Г. 1897-1982

Шолем Г.Г

Шолем Г.Г. 1897-1982

Шолем Гершом

Шолем Гершом Герхард

Шолем, Гершом Герхард 1897-1982

Գերշոմ Շոլեմ Գերմանիայում ծնված իսրայելցի փիլիսոփա և պատմաբան

גרשם, שלום

שולם, גרהרד

שולם גרהרד 1897-1982

שולם, גרשום

שולם, גרשום 1897-1982

שלום, גרהרד

שלום גרהרד 1897-1982

שלום, גרשום

שלום, גרשום 1897-1982

שלום, גרשום בן ארתור

שלום, גרשום בן ארתור 1897-1982

שלום, גרשם

שלום, גרשם 1897־

שלום גרשם 1897-1982

שלום, גרשם גרהרד

שלום, גרשם גרהרד 1897-1982

جيرشوم ستشوليم

غرشوم شوليم

گرشام شوئلم تاریخ‌نگار، کتابدار، و فیلسوف اسرائیلی

게르숌 숄렘

숄렘, 게르숌 1897-1982

ゲルショム・ショーレム

ゲルショム・ショーレム 1897-1982

ショーレム, G

ショーレム, ゲルショム

ショーレム,ゲルショム 1897-1982

ショーレム, ゲルショム・ゲアハルト

哥舒姆·舒勒姆 以色列历史学家

肖勒姆,G 1897-1982

Languages