Glick, Thomas F.
Most widely held works about Thomas F Glick
Most widely held works by Thomas F Glick
Negotiating Darwin : the Vatican confronts evolution, 1877-1902
by
Mariano Artigas
( )
16 editions published between
2006
and 2009 in
English
and held by 1,458 WorldCat member libraries worldwide
(Publisher-supplied data) Drawing on primary sources made available to scholars only after the archives of the Holy Office were unsealed in 1998, Negotiating Darwin chronicles how the Vatican reacted when six Catholics--five clerics and one layman--tried to integrate evolution and Christianity in the decades following the publication of Darwin's The Origin of Species. As Mariano Artigas, Thomas F. Glick, and Rafael A. Martínez reconstruct these cases, we see who acted and why, how the events unfolded, and how decisions were put into practice. With the long shadow of Galileo's condemnation hanging over the Church as the Scientific Revolution ushered in new paradigms, the Church found it prudent to avoid publicly and directly condemning Darwinism and thus treated these cases carefully. The authors reveal the ideological and operational stance of the Vatican and describe its secret deliberations. In the process, they provide insight into current debates on evolution and religious belief
Islamic and Christian Spain in the early Middle Ages
by
Thomas F Glick
( Book )
55 editions published between
1978
and 2005 in 4 languages and held by 1,190 WorldCat member libraries worldwide
"Thomas Glick presents a comparative history of the Islamic and Christian areas of Spain in the period between A.D. 711 and 1250 when these areas emerged as distinct political, social, and cultural entities. The author accounts for the social, political, and ethnic structures that developed between the frontiers of Muslim and Christian territories and explores the cross-cultural relationships and the transmission of ideas and techniques, mainly from the Islamic culture to the Christian culture in Spain. Glick argues that science and technology are key indicators of cultural influence. The author has revised this text considerably since the first edition appeared in 1979 to reflect the 'historio-graphic revolution' in Spanish medieval history as well as the advent of an innovative field of medieval archaeology over the last two decades."--BOOK JACKET
Einstein in Spain : relativity and the recovery of science
by
Thomas F Glick
( )
19 editions published between
1988
and 2016 in
English
and held by 1,139 WorldCat member libraries worldwide
From 1900 to 1924 Spain experienced a stage of vigorous academic freedom and unfettered scientific inquiry that strikingly contrasted with the repressive atmosphere of the periods before and after. Thomas Glick explores this "recovery of science" by focusing on the national discussion provoked by Einstein's trip to Spain in 1923. His visit stimulated a debate on the nature and social value of science that was remarkable in a society so recently awakened to the scientific role in the process of modernization. Einstein's universal appeal created the unlikely occasion for a fascination with science that cut across social classes and previously established domains of discourse.The political Right, which in other countries opposed relativity in the name of "traditional" Newtonian science, backed the new theories with surprising enthusiasm. Engineers, a politically conservative group, contributed much of the rank-and-file support for Einstein; physicians, who tended to the Left, also eagerly embraced his ideas, as did a host of mutually antagonistic political groups, including anarcho-syndicalists and bourgeois Catalan nationalists. Professor Glick's analysis of this multidimensional scientific forum provides an unusual amount of information on science in Spain and an opportunity to contrast the Spaniards' reception of Einstein's work and that of other nations during this historical period.Originally published in 1988.The Princeton Legacy Library uses the latest print-on-demand technology to again make available previously out-of-print books from the distinguished backlist of Princeton University Press. These paperback editions preserve the original texts of these important books while presenting them in durable paperback editions. The goal of the Princeton Legacy Library is to vastly increase access to the rich scholarly heritage found in the thousands of books published by Princeton University Press since its founding in 1905
The reception of Charles Darwin in Europe
( )
12 editions published in
2008
in
English
and held by 1,083 WorldCat member libraries worldwide
Beyond this pivotal place in the history of scientific thought, Charles Darwin's writings and his theory of evolution by natural selection have also had a profound impact on art and culture and continue to do so to this day. This book is a comprehensive survey of this enduring cultural impact throughout the continent. With chapters written by leading international scholars that explore how literary writers and popular culture responded to Darwin's thought, the book also includes a complete timeline of his cultural reception in Europe and bibliographies of major translations in each country
What about Darwin? : all species of opinion from scientists, sages, friends, and enemies who met, read, and discussed the naturalist who changed the world
by
Thomas F Glick
( Book )
12 editions published in
2010
in
English
and held by 931 WorldCat member libraries worldwide
Charles Darwin and his revolutionary ideas inspired pundits the world over to put pen to paper. In this unique dictionary of quotations, Darwin scholar Thomas F. Glick looks over the shoulders of those who revered- or reviled- the great scientist. What was it about Darwin that generated such widespread interest? Darwin's Origin of the Species changed the world. Naturalists, clerics, politicians, novelists, poets, musicians, economists, and philosophers alike could not help but engage his theories. Whatever their view of his work, however, those who met Darwin in person were unfailingly charmed by his modesty, kindness, and honesty. This diverse collection drawn from essays, letters, novels, short stories, plays, poetry, speeches, and parodies that shows Darwin's ideas permeating all areas of thought. The quotations trace a broad conversation about Darwin across great distances of time and space, revealing his profound influence on the great thinkers of the nineteenth and twentieth centuries. -- Book cover
The comparative reception of Darwinism
by
Thomas F Glick
( Book )
31 editions published between
1972
and 1988 in
English
and held by 873 WorldCat member libraries worldwide
The reaction to Darwin's Origin of Species varied in many countries according to the roles played by national scientific institutions and traditions and the attitudes of religious and political groups. The contributors to this volume, including M. J. S. Hodge, David Hull, and Roberto Moreno, gathered in 1972 at an international conference on the comparative reception of Darwinism. Their essays look at early pro- and anti-Darwinism arguments, and three additional comparative essays and appendices add a larger perspective. For this paperback edition, Thomas F. Glick has added a new preface commenting on recent research
Convivencia : Jews, Muslims, and Christians in medieval Spain
by
Vivian B Mann
( Book )
12 editions published in
1992
in
English
and held by 715 WorldCat member libraries worldwide
The Middle Ages in Spain - the period from the Muslim Conquest in 711 to the expulsion of the Jews and the defeat of the last Muslim ruler in 1492 - witnessed an extraordinary "Golden Age" through the intermingling of its Jewish, Muslim, and Christian inhabitants. This volume explores the nature of their coexistence (termed convivencia by Spanish historians), which embraced not only ideological interchange and cultural influence, but also mutual friction, rivalry, and
Medieval science, technology, and medicine : an encyclopedia
( Book )
20 editions published between
2005
and 2017 in
English
and held by 696 WorldCat member libraries worldwide
"Medieval Science, Technology, and Medicine" details the whole scope of scientific knowledge in the medieval period in more than 300 A to Z entries. This resource discusses the research, application of knowledge, cultural and technology exchanges, experimentation, and achievements in the many disciplines related to science and technology
Irrigation and society in medieval Valencia
by
Thomas F Glick
( Book )
33 editions published between
1968
and 2013 in 3 languages and held by 554 WorldCat member libraries worldwide
Of the communal institutions elaborated by medieval Spaniards, the most significant and longest-lived were the irrigation communities which the Muslims had established centuries earlier in the Valencian region. The objective of these remarkably democratic communities was justice and equity in water distribution; and the irrigators succeeded in combining traditional rules with consensual authority to maintain their systems with a minimum of conflict. Above the community level, however, regional powers including king, nobles, church, and town all sought to derive, at each other's expense, the maximum benefit from the available water supply. The resultant interplay of power politics was a sharp contrast to the democracy of the communities. Thomas F. Glick has drawn on original documents of the fourteenth and fifteenth centuries to present in this volume a thorough and lively study of Valencian irrigation and society. In Part One Glick describes medieval Valencian irrigation in the epoch of its fullest documentation (1238-4500), focusing on the institutional dynamics of both the local irrigation communities--those irrigating from a single main canal--and the larger regional units, the huertas. He examines the huerta environment and the administration of the irrigation communities and then discusses intracommunity conflict, the city's role in irrigation development, the search for new sources of water, and regional arrangements for irrigation. Part Two is concerned generally with the spread of Islamic irrigation technology and, more specifically, with cultural diffusion and the persistence of cultural forms during the transition in Spain from Islamic to Christian rule. Here the author examines the antecedents of medieval Valencian irrigation on the basis of Islamic survivals in medieval Christian institutions and of comparative data from other Islamic irrigation systems. He also touches on aspects of acculturation and cultural transition that extend beyond the geographical and temporal bounds of this study, explaining that "the history of Spanish irrigation is but one example of the administrative creativity and genius for cultural synthesis which characterized Iberian culture at the dawn of the modern age
On evolution : the development of the theory of natural selection
by
Charles Darwin
( Book )
10 editions published between
1996
and 2007 in
English
and held by 523 WorldCat member libraries worldwide
In this rich selection from Darwin's most important and relevant works, Glick and Kohn provide the reader with a map of sorts by which to navigate the ins and outs of the development of the theory of natural selection. A concise general introduction lays out Darwin's theory, which is followed up in the chapter introductions. Each chapter ends with an excerpt from Darwin's correspondence, commenting on the work in question, its significance, impact, and reception. In addition, two essential appendices are included - the first three chapters from Malthus, On Population, which gave Darwin the idea for natural selection, and the paper by Wallace that motivated Darwin to abandon the "Big Species Book" and write Origin of Species
more
fewer
Audience Level
0

1
Kids
General
Special
Audience level: 0.36 (from 0.02 for The recept ... to 0.87 for Einstein y ...)
Related Identities
Associated Subjects
Altarpieces, Medieval
Altarpieces, Spanish
Arab countries
Archaeology and history
Art and society
Canary Islands
Catholic Church
Celebrities--Attitudes
Christian art and symbolism
Civilization
Civilization--Jewish influences
Darwin, Charles,
Einstein, Albert,
Ethnic relations
Europe
Evolution (Biology)
Evolution (Biology)--Philosophy
Evolution (Biology)--Religious aspects
Generals
Historiography
Hydraulic engineering
Influence (Literary, artistic, etc.)
Intellectual life
Irrigation
Irrigation--Social aspects
Islamic civilization
Jewish art and symbolism
Jews
Jews--Civilization
Land settlement
Latin America
Medicine, Medieval
Middle Ages
Natural selection
Relativity (Physics)
Religion and culture
Science, Medieval
Science--Philosophy
Science--Social aspects
Social change
Social conditions
Social history--Medieval
Spain
Spain--Valencia Region
Technology
Technology transfer
Texas--San Antonio
Theology, Doctrinal
Travel
United States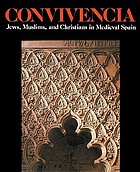 Covers
Alternative Names
Glick, T. F.

Glick T. F. 1939-....

Glick, Thomas.

Glick, Thomas 1939-

Glick, Thomas F. 1939-

Glick, Thomas Frederick.

Glick, Thomas Frederick 1939-

Thomas F. Glick American historian

Thomas F. Glick Amerikaans historicus

Thomas F. Glick historiador estadounidense

Languages