Hollis, Martin
Most widely held works about Martin Hollis
Most widely held works by Martin Hollis
Rationality and relativism
by
Martin Hollis
( Book )
56 editions published between
1982
and 1997 in
English
and held by 959 WorldCat member libraries worldwide
Invitation to philosophy
by
Martin Hollis
( Book )
37 editions published between
1985
and 2009 in 5 languages and held by 892 WorldCat member libraries worldwide
In this revised and updated edition of a classic introductory text, Martin Hollis leads his readers through the age-old philosophical questions of free choice and human nature, appearance and reality, reason and experience, and to newer ones or rationality and morality, other minds and inner selves, and the relation between the natural and human worlds. Using theories and examples ranging from Plato, Descartes, Hume and Kant to T.S. Eliot and Sherlock Holmes, the author paints a delightfully vivid picture of the discipline that is a perfect start for students beginning courses in philosophy or for anyone meeting the subject for the first time
Models of man : philosophical thoughts on social action
by
Martin Hollis
( Book )
41 editions published between
1977
and 2015 in
English
and
Chinese
and held by 831 WorldCat member libraries worldwide
All social theorists and philosophers who seek to explain human action have a 'model of man', a metaphysical view of human nature. Some make man a plastic creature of nature and nurture, some present him as the autonomous creator of his social world, some offer a compromise. Each view needs its own theory of scientific knowledge calling for philosophic appraisal and the compromise sets harder puzzles than either. Passive accounts of man, for example, have a robust notion of causal explanation but cannot either find or dispense with a self to apply them to. Active accounts rightly stress an autonomous self, but lack a proper concept of explanation. Martin Hollis takes these tensions and contrasts from the thought of sociologists, economists, and psychologists. He then develops a model of his own - one which seeks to connect personal and social identity through an ambitious theory of rational action and a priori knowledge, proposing a sense in which men can act freely and still be a subject for scientific explanation
Rational economic man : a philosophical critique of neo-classical economics
by
Martin Hollis
( Book )
34 editions published between
1965
and 2006 in 3 languages and held by 748 WorldCat member libraries worldwide
Economics is probably the most subtle, precise and powerful of the social sciences and its theories have deep philosophical import. Yet the dominant alliance between economics and philosophy has long been cheerfully simple. This is the textbook alliance of neo-Classicism and Positivism, so crucial to the defence of orthodox economics against by now familiar objections. This is an unusual book and a deliberately controversial one. The authors cast doubt on assumptions which neo-Classicists often find too obvious to defend or, indeed, to mention. They set out to disturb an influential concensus and to champion an unpopular cause. Although they go deeper into both philosophy and economics than is usual in interdisciplinary works, they start from first principles and the text is provokingly clear. This will be a stimulating book for all economic theorists and philosophers interested in the philosophy of science and social science
The philosophy of social science : an introduction
by
Martin Hollis
( Book )
66 editions published between
1994
and 2016 in
English
and
German
and held by 683 WorldCat member libraries worldwide
This textbook by Martin Hollis offers an exceptionally clear and concise introduction to the philosophy of social science. It examines questions which give rise to fundamental philosophical issues. Are social structures better conceived of as systems of laws and forces, or as webs of meanings and practices? Is social action better viewed as rational behaviour, or as self-expression? By exploring such questions, the reader is led to reflect upon the nature of scientific method in social science. Is the aim to explain the social world after a manner worked out for the natural world, or to understand the social world from within?
The cunning of reason
by
Martin Hollis
( Book )
29 editions published between
1987
and 2011 in
English
and
Japanese
and held by 668 WorldCat member libraries worldwide
This book is a philosophers' attempt to bring together ideas put forward by economists, sociologists and political theorists. The author begins by exploring the economist's assumption that action is rational if it helps to achieve the agent's goals as efficiently as possible. The assumption is explored with the aid of rational-choice theory and game-theory, but it is rejected in the end for failing to account for the elements of trust and morality which rational social life requires. A discussion of 'Rational Expectations' and of 'maximising' and 'satisficing' leads to a portrait of social actors as rational role-players. Rationality is, finally, the expression of the self in a social world. The book intervenes in intense current debates within and among several disciplines. Its concern is with the true nature of social actors and the proper character of social science. Its arguments are the more challenging for being presented in a simple, incisive and lucid prose. It will be of particular interest to philosophers, social theorists and social scientists interested in the philosophical aspects of their discipline
Philosophy and economic theory
by
Frank Hahn
( Book )
13 editions published in
1979
in
English
and
Undetermined
and held by 567 WorldCat member libraries worldwide
Trust within reason
by
Martin Hollis
( Book )
14 editions published between
1998
and 2010 in
English
and
Italian
and held by 410 WorldCat member libraries worldwide
Some philosophers hold that trust grows fragile when people become too rational. They advocate a retreat from reason and a return to local, traditional values. Others hold that truly rational people are both trusting and trustworthy. Everything hinges on what we mean by 'reason' and 'rational'. If these are understood in an egocentric, instrumental fashion, then they are indeed incompatible with trust. With the help of game theory, Martin Hollis argues against that narrow definition and in favour of a richer, deeper notion of reason founded on reciprocity and the pursuit of the common good. Within that framework he reconstructs the Enlightenment idea of citizens of the world, rationally encountering, and at the same time finding their identity in, their multiple commitments to communities both local and universal
Pluralism and liberal neutrality
( Book )
8 editions published between
1998
and 2006 in
English
and held by 164 WorldCat member libraries worldwide
"In this book a group of internationally renowned political theorists explore the pluralist challenge to liberal neutrality. Some defend neutrality against its critics by reinterpreting its scope and character, others search for an alternative basis for liberalism in compromise, mutual recognition or perfectionism."--Jacket
more
fewer
Audience Level
0

1
Kids
General
Special
Audience level: 0.47 (from 0.05 for Trust with ... to 0.96 for Introduzio ...)
Related Identities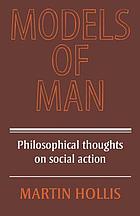 Alternative Names
Hollis, James Martin

Hollis, James Martin 1938-1998

Hollis, M.

Hollis, M. (Martin)

Hollis, Martin

Martin Hollis British philosopher

Martin Hollis Brits filosoof (1938-1998)

ホリス

ホリス, マーティン

Languages
Covers