Jünger, Ernst 1895-1998
Overview
| | |
| --- | --- |
| Works: | 2,485 works in 7,965 publications in 20 languages and 63,965 library holdings |
| Genres: | Fiction Personal narratives‡vGerman Diaries Personal narratives Biography History Pictorial works Autobiographies Criticism, interpretation, etc Illustrated works |
| Roles: | Author, Editor, Creator, Honoree, Other, Interviewee, Director, Author of introduction, Collector, Contributor, Narrator, Bibliographic antecedent, Translator, Correspondent, Dedicatee, Commentator, Recipient, win, Performer |
| Classifications: | PT2619.U43, 833.912 |
Most widely held works about Ernst Jünger
more
fewer
Most widely held works by Ernst Jünger
On the marble cliffs
by
Ernst Jünger
( Book )
261 editions published between
1900
and 2018 in 9 languages and held by 1,891 WorldCat member libraries worldwide
Na een periode van oorlog en sociale onrust trekken twee broers zich terug om zich aan de studie te wijden
The glass bees
by
Ernst Jünger
( Book )
96 editions published between
1957
and 2018 in 5 languages and held by 1,143 WorldCat member libraries worldwide
When The Glass Bees was first published in 1960, junger's German critics dismissed the book's vision as lacking contemporary relevance. Today, however, the future it imagines seems very much like the present we now know
The storm of steel : from the diary of a German storm-troop officer on the western front
by
Ernst Jünger
( Book )
158 editions published between
1925
and 2017 in 6 languages and held by 844 WorldCat member libraries worldwide
Ernst Jünger var tysk højreradikal forfatter, der deltog i både 1.- og 2. Verdenskrig. Under 1. Verdenskrig kæmpede han på Vestfronten i fire år som løjtnant og blev såret 7 gange. Han blev dekoreret med den højeste tyske millitære orden "Pour le Mérite" for tapperhed. I bogen beskriver Ernst Jünger sin deltagelse i skyttegravskrigen på Vestfronten under 1. Verdenskrig, og de slag han deltog i mod britiske og franske tropper
A dangerous encounter
by
Ernst Jünger
( Book )
61 editions published between
1985
and 2002 in 5 languages and held by 720 WorldCat member libraries worldwide
Toward the end of the nineteenth century, on a crisp autumn Sunday in Paris, a dreamy young man named Gerhard takes a solitary stroll. Handsome and well-bred, with a comfortable embassy job, he seems perfectly poised to continue his predictable ascent in society. Yet a fateful naivete and a mysterious timidity lie twined at the root of his soul, choking off his engagement with life and making him as vulnerable to its dangers as a sleepwalker. A chance encounter with Leon Duchase, a jaded and dyspeptic aesthete, draws Gerhard into a new orbit - the gamy underside of Paris, a vortex of eroticism, twisted passions, and crime. Duchase quickly maneuvers him into a liaison with an unstable married woman. As the would-be lovers sit hand in hand in a seedy hotel, Gerhard witnesses the stabbing murder of a young ballerina. Junger's trap is sprung: after luring us (like Gerhard himself) into the languorous world of decadent pleasure, he plunges the reader into a crackling detective novel, complete with an engagingly metaphysical investigator. The surprising twists of the plot are haunted at every turn by the presence of Jack the Ripper, whose crimes on the other side of the Channel have spread fear throughout the city. Nothing Junger writes is without allegorical overtones, and in A Dangerous Encounter he gives us, along with a novel of great narrative zest and acute psychological penetration, a portrait of a culture's loss of innocence as it stands at the brink of the twentieth century. That Junger can succeed so simply, yet so forcefully, and on so many levels at once, is a testament to a major modern artist working at the peak of his powers
Eumeswil
by
Ernst Jünger
( Book )
71 editions published between
1976
and 2018 in 12 languages and held by 660 WorldCat member libraries worldwide
A political novel set in a futuristic state, run by a tyrant and narrated by the tyrant's historian. The novel's originality lies in its willingness to question such generally accepted ideas as democracy and mass education. By a well-known German writer
Aladdin's problem
by
Ernst Jünger
( Book )
41 editions published between
1983
and 2019 in 7 languages and held by 646 WorldCat member libraries worldwide
Friedrich Baroh, is beset by problems. Anarch, aspiring entrepreneur, and amateur historian of ideas, the aristocratic Baroh is also, unfortunately, a soldier in the East German army. His eventual defection to the West leads to a college degree, marriage, and a good job at his uncle's funeral parlor, but it can't dispel Baroh's other problem, a metaphysical one: each man is alone. Since, paradoxically, this is a predicament he shares with the rest of humanity, Baroh decides to capitalize on it. He embarks on a mind-boggling and macabre enterprise - the construction of Terrestra, an international, nondenominational necropolis situated in the wastelands of Turkey. Soon, secondary businesses are called for: airlines, travel agencies, anything to make Terrestra more accessible to anyone who can afford it. His scheme is so overwhelmingly successful that Baroh is forced to take on help, including the enigmatic Phares, whose unsettling presence and gnomic utterances may, at last, help Baroh to understand the depths of the problem he has set for himself. As mordantly ironic as Evelyn Waugh's The Loved One, Aladdin's Problem is a richly poetic meditation on the rituals of death. In its prismatic complexity, its philosophical depth, Junger's half-mythical, half-political tale becomes a caustic allegory of the conditions of modern life
Der Waldgang
by
Ernst Jünger
( Book )
70 editions published between
1951
and 2018 in 6 languages and held by 620 WorldCat member libraries worldwide
Ernst Jünger's The Forest Passage explores the possibility of resistance: how the independent thinker can withstand and oppose the power of the omnipresent state. No matter how extensive the technologies of surveillance become, the forest can shelter the rebel, and the rebel can strike back against tyranny. Jünger's manifesto is a defense of freedom against the pressure to conform to political manipulation and artificial consensus. A response to the European experience under Nazism, Fascism, and Communism, The Forest Passage has lessons equally relevant for today, wherever an imposed uniformity threatens to stifle liberty. -- from back cover
An der Zeitmauer
by
Ernst Jünger
( Book )
51 editions published between
1959
and 2013 in 6 languages and held by 573 WorldCat member libraries worldwide
Ernst Jünger führt in der "Zeitmauer" Gedanken seines "Arbeiter"--Essays fort; so schrieb er 1959 in einem Brief: Das Buch hat sich zu einer Fortsetzung von 'Der Arbeiter' entwickelt, führt allerdings in neue Richtungen. Das Thema ist ungefähr die Schilderung der Überwältigung der Weltrevolution durch Erdrevolution. Manches davon deutete sich bereits im 'Arbeiter' an."
Afrikanische Spiele
by
Ernst Jünger
( Book )
108 editions published between
1936
and 2013 in 5 languages and held by 548 WorldCat member libraries worldwide
Juegos africanos (1936) narra el desengaño de un adolescente que ha sublimado el continente negro mediante el prisma mitificador de sus lecturas juveniles. El joven Berger, alter ego de Jünger, huye del hogar paterno en busca de aventuras en el corazón de África. Influidas por la literatura picaresca y la novela de formación, las andanzas de Berger, animadas por toda una fascinante tropa de vagabundos y antihéroes conradianos, concluyen con una amarga moraleja. A esta nueva traducción de Juegos africanos se le añade un texto inédito que representa el mejor epílogo a la novela: Carta a un amigo desaparecido (1930), un canto melancólico a la amistad y al corazón aventurero, una epístola elegiaca dirigida a uno de los personajes más sugestivos de Juegos africanos, Benoit, el veterano camarada de la Legión Extranjera que sedujo a Jünger con sus relatos sobre las maravillas del opio y de Indochina y le secundó en su frustrada tentativa de deserción
Das abenteuerliche Herz
by
Ernst Jünger
( Book )
84 editions published between
1928
and 2013 in 4 languages and held by 442 WorldCat member libraries worldwide
Das Buch, erstmals 1929 erschienen, nimmt unter Jüngers Schriften eine Schlüsselstellung ein, auch gegenüber der späteren, stark veränderten Fassung "Das Abenteuerliche Herz. Figuren und Capriccios" (1938). Es stammt aus der Zeit, als die literarischen Aggressionen dieses Autors noch in engem Zusammenhang mit seiner nationalrevolutionären Publizistik geschahen. Jüngers Nähe und Differenz zu anderen literarischen Bestrebungen, vor allem denen des Surrealismus, werden nirgends so deutlich wie hier. Jünger war bereits als Autor der Kriegsbücher in Erscheinung getreten und bekannt geworden. Doch mit diesem Werk, das gleichwohl noch den zeitgeschichtlichen Bezug erkennen lässt, wandelt sich Jünger auch vom Kriegsschriftsteller zum Literaten. Ernst Jünger, am 29. März 1895 in Heidelberg geboren. 1901-1912 Schüler in Hannover, Schwarzenberg, Braunschweig u. a. 1913 Flucht in die Fremdenlegion, nach sechs Wochen auf Intervention des Vaters entlassen 1914-1918 Kriegsfreiwilliger 1918 Verleihung des Ordens "Pour le Mérite". 1919-1923 Dienst in der Reichswehr. Veröffentlichung seines Erstlings "In Stahlgewittern". Studium in Leipzig, 1927 Übersiedlung nach Berlin. Mitarbeit an politischen und literarischen Zeitschriften. 1936-1938 Reisen nach Brasilien und Marokko. "Afrikanische Spiele" und "Das Abenteuerliche Herz". Übersiedlung nach Überlingen. 1939-1941 im Stab des Militärbefehlshabers Frankreich. 1944 Rückkehr Jüngers aus Paris nach Kirchhorst. 1946-1947 "Der Friede". 1950 Übersiedlung nach Wilflingen. 1965 Abschluss der zehnbändigen "Werke". 1966-1981 Reisen. Schiller-Gedächtnispreis. 1982 Goethe-Preis der Stadt Frankfurt/Main.1988 Mit Bundeskanzler Kohl bei den Feierlichkeiten des 25. Jahrestags des Deutsch-Französischen Vertrags. 1993 Mitterrand und Kohl in Wilflingen. 1998 Ernst Jünger stirbt in Riedlingen
more
fewer
Audience Level
0

1
Kids
General
Special
Audience level: 0.64 (from 0.02 for Ernst Jün ... to 0.84 for Die Entsch ...)
Related Identities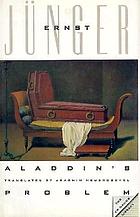 Covers
Alternative Names
En si te Yun ge er 1895-1998

Ensite-Yungeer 1895-1998

Ernestus Jünger

Ernst Jünger deutscher Schriftsteller und Publizist

Ernst Jünger Duits auteur

Ernst Jünger écrivain allemand

Ernst Jünger escriptor alemany

Ernst Jünger escritor alemán

Ernst Jünger escrivan alemand

Ernst Jünger filosofo e scrittore tedesco

Ernst Jünger German writer

Ernst Jünger německý spisovatel, publicista

Ernst Jünger német író, filozófus, katonatiszt és rovarkutató

Ernst Jünger pisarz niemiecki

Ernst Jünger Saksamaa kirjanik

Ernst Jünger scriitor german

Ernst Jünger tysk författare, filosof, officer och entomolog

Ernsts Jingers

Giunnker, Ernst 1895-1998

I︠U︡nger, Ėrnst 1895-1998

Jinger, Ernst

Jinger, Ernst 1895-1998

Jingers, Ernests 1895-1998

Juenger, Ernst

Juenger, Ernst 1895-1998

Jünger E.

Jünger, E. 1895-1998

Jünger, Ernest 1895-1998

Jünger Ernst

Jünger, Ernst 1895-

Junger, Ernst, 1895-199

Junger, Ėrnst 1895-1998

Jüngeris E.

Jüngeris Ernstas

Jungers, Ernsts 1895-1998

Richard Junior.

Sturm, Hans

Sturm, Hans 1895-1998

Yungā, .. 1895-1998

Yungā, Erunsuto 1895-1998

Yungeer, Ensite 1895-1998

Ернст Юнгер

Ернст Јингер

Ернст Јингер германски писател и публицист

Эрнст Юнгер

Эрнст Юнгер Нямецкі пісьменьнік

Юнгер Эрнст

Юнгер, Эрнст 1895-1998

Юнгер, Эрнст немецкий писатель, мыслитель и офицер

ארנסט יונגר

ארנסט יונגר סופר גרמני

ارنست يونغر كاتب ألماني

ارنست یونقر

ارنست یونگر

ارنست یونگر نویسنده، سرباز و حشره‌شناس آلمانی

에른스트 윙거

윙거, 에른스트 1895-1998

エルンスト・ユンガー

エルンスト・ユンガー 1895-1998

ユンガー, E.

ユンガー, エルンスト

ユンガー, エルンスト 1895-1998

恩尼斯·榮格爾

恩斯特·荣格

Languages