Robson, John M.
Most widely held works about John M Robson
Most widely held works by John M Robson
Sexual equality : writings
by
John Stuart Mill
( )
6 editions published between
1994
and 2008 in
English
and held by 1,531 WorldCat member libraries worldwide
"All the significant ideas in nineteenth-century English feminism can be found in the prose and thought of John Stuart Mill and in those of the two women central to his life: Harriet Taylor, who married him in 1851, and her daughter, Helen Taylor. Together they produced some of the most powerful and influential writings ever penned to promote women's equality, and it was to this family that the Victorian women's movement in England came to look for leadership, guidance, and money." "In this volume, Ann Robson and John Robson bring together the writings and speeches from these three seminal thinkers on the subject of sexual equality. Some of these pieces have not been available in published form for more than a century. They cover such topics as love, sex, marriage, children, property, domestic relations, divorce, and suffrage." "Sexual Equality is a necessary tool for understanding the development of ideas on women's issues in the Mill household. These ideas influenced thinking on sexual equality far beyond England and far past the Victorian period."--BOOK JACKET
Marriage or celibacy? : the Daily telegraph on a Victorian dilemma
by
John M Robson
( )
10 editions published between
1995
and 2016 in
English
and held by 1,467 WorldCat member libraries worldwide
In July 1868 the Daily Telegraph congratulated itself on providing the arena for a controversy marked by "good sense, liveliness, practical wisdom, and hearty humanity." The controversy was over the choice - "Marriage or Celibacy?"--Faced by middle-class youth trying to reconcile economic facts with moral values, social customs - and love. The arena was the correspondence page of a newspaper just establishing itself as the most successful London daily through its appeal to the middle-class reader
Origin and evolution of the universe : evidence for design?
by
James Robson
( )
20 editions published between
1987
and 1989 in
English
and held by 1,439 WorldCat member libraries worldwide
Does the universe have the character it has because of design? In this collection of essays first presented at a symposium sponsored by the Canadian Institute for Advanced Research and the Royal Society of Canada, seventeen scientists and philosophers re-examine the "Argument by Design" in light of current scientific theories. Scientists in such diverse fields as cosmology, physics, geology, biology, and psychology provide syntheses of the state of their respective disciplines with regard to questions such as the origin or evolution of the universe and of life, the interaction of life and terrestrial environment, and verbal communication in prehumans. Contributions by philosophers cover such areas as arguments for as designer and the question of whether nature's laws and initial conditions could be viewed as "fine tuned" for the production of life. Many of the chapters demonstrate the awe-inspiring success of modern science in explaining the universe in terms of fairly straightforward natural laws, countering those versions of the design argument which try to find evidence of God's activities in the supposed failures of scientific laws to cover various phenomena. This book not only raises important questions about our understanding of the world and its origins abut also provides a fascinating view of the different perspectives on this topic
Writings on India
by
John Stuart Mill
( )
19 editions published between
1990
and 2008 in
English
and
Undetermined
and held by 944 WorldCat member libraries worldwide
John Stuart Mill worked for thirty-five years in the Examiner's Office of the East India Company, first as a junior clerk and finally as head of the Office. His activities there are among the least examined aspects of his career.Mill was somewhat reluctant, because of his official position, to comment publicly on the Company's affairs, but occasionally he put forwards views in essays and before parliamentary committees that alert us to important elements in his thought and career. Further, when in the aftermath of the Indian Mutiny a succession of bills was brought forward in parliament to abolish the Companty, Mill was its chief spokesman in a succession of carefully argued pamphlets that reveal even more of his views.This volume offers the first opportunity for a fill assessment of Mill's contribution, including as it does the first reprinting of the essays, parliamentary evidence, and pamphlets, and adding an appendix of an annotated record and location of his despatches
Newspaper writings
by
John Stuart Mill
( )
54 editions published between
1982
and 2008 in
English
and held by 942 WorldCat member libraries worldwide
For just over fifty years John Stuart Mill contributed articles and letters to the newspapers, setting before the public a radical position on contemporary events. From 1822 to 1873, in newspapers as widely read as The Times and the Morning Chronicle, and as narrowly circulated as the True Sun and the New Times, he praised his friends and damned his opponents, while commenting on a while range of issues at home and abroad, from banking to Ireland, from wife-beating to land nationalization.His main series of newspaper writings concerned France (especially during the first four years of the Revolution of 1830) and Ireland (especially during December 1846 and January 1847, when various proposals for relief of the starving cottiers were being debated). Mill felt himself peculiarly fitted to explain French affairs and Irish solutions to the non-comprehending and wrong-headed English.But his pen was wielded wherever he say stupidity and narrowness, and he found them in astonishingly varied areas. He tried to explain to his obdurate countrymen the first principles of law reform, political economy, relations between the sexes, democracy, international law, and much more.Virtually none of these texts have been reprinted before this volume. The Introduction by Ann Robson sets the items in their historical and personal perspective, and draws out the implications for Mill's life and thought. The Textual Introduction by John Robson gives an account of the sources of the texts, and lays out principles and methods followed in the editing.The Mill that emerges from these pages is a fighting journalist, uinhibited, forthright, and often brilliantly satirical, testing his theoretical opinions in the real world, gradually maturing and developing a practical philosophy whose influence has been felt well into our own time
Public and parliamentary speeches
by
John Stuart Mill
( )
31 editions published between
1988
and 2008 in
English
and held by 921 WorldCat member libraries worldwide
His performance is for the first time made accessible in these volumes, which allow us to place Mill firmly in a political landscape whose features were undergoing a bewilderingly swift metamorphosis, to capture the complexity and fluidity of the situation, and to evaluate his purposes and means
Indexes to the collected works of John Stuart Mill
by
John Stuart Mill
( )
13 editions published between
1991
and 2008 in
English
and held by 902 WorldCat member libraries worldwide
The primary aim of the edition is to present fully collated texts of those works which exist in a number of versions, both printed and manuscript, and to provide accurate texts of those works previously unpublished or which have become relatively inaccessible. The series is complete
more
fewer
Audience Level
0

1
Kids
General
Special
Audience level: 0.26 (from 0.03 for Sexual equ ... to 0.64 for Essays on ...)
Related Identities
Associated Subjects
British Occupation of India (1765-1947)
Classical school of economics
Cosmogony
Cosmology
Economics
Economics--Philosophy
Editing
Education
Emigration and immigration--Press coverage
England
Equality
Ethics
France
Great Britain
Hamilton, William,--Sir,
Historians
Historiography
India
Jurisprudence
Knowledge, Theory of
Letters to the editor
Life--Origin
Literature, Modern
Logic
Marriage--Press coverage
Middle class--Attitudes
Mill, James,
Mill, John Stuart,
Money
Moral conditions
Philosophers
Philosophy
Philosophy, British
Philosophy, Scottish
Political science
Politics and government
Prostitution--Press coverage
Reasoning
Religion
Revolution (France : 1789-1799)
Robson, John M
Science--Methodology
Socialism
Social sciences--Philosophy
Teleology
Thought and thinking
Utilitarianism
Utilitarianism (Mill, John Stuart)
Women
Women's rights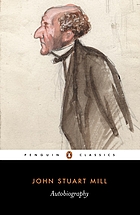 Covers
Alternative Names
John M. Robson 1927-1995

Robson.

Robson, J. M.

Robson, J. M. 1927-

Robson, J. M. (John Mercel)

Robson, J. M. (John Mercel), 1927-

Robson, John M. 1927-

Robson, John M. (John Mercel), 1927-

Robson, John Mercel.

Robson, John Mercel 1927-

Robson, John Mercel 1927-1995

ロブソン, J. M

Languages