Rijksuniversiteit te Leiden Bibliotheek
Overview
| | |
| --- | --- |
| Works: | 728 works in 1,295 publications in 11 languages and 8,379 library holdings |
| Genres: | Catalogs History Bibliography‡vCatalogs Poetry Biography Manuscripts Criticism, interpretation, etc Illustrated works Bibliography |
| Roles: | Editor, Correspondent, Publisher, Recipient, Creator, Organizer of meeting |
| Classifications: | HQ19, 306.7 |
Most widely held works about Rijksuniversiteit te Leiden
more
fewer
Most widely held works by Rijksuniversiteit te Leiden
The ring of the dove : a treatise on the art and practice of Arab love
by
ʻAlī ibn Aḥmad Ibn Ḥazm
( Book )
5 editions published between
1931
and 2014 in
English
and held by 140 WorldCat member libraries worldwide
The famous Arabic book on love and lovers, Tawq al-hamâma ('the Ring of the Dove'), is a splendid witness to the high age of Islamic culture in Spain. The book was written in or around 1022 CE in Játiva, south of Valencia, by Abu Muhammad `Ali Ibn Hazm al-Andalusi (Córdoba, 994-1064 CE), an Andalusian-Arab philosopher, litterateur, historian, jurist and theologian. It is a youth work by this famous Andalusian poet, philosopher, jurist and scholar of comparative religion. In thirty chapters Ibn Hazm treats thirty moments or personages that are of relevance to love relationships, such as the signs of love, love at first sight, amorous allusions, correpondence between lovers, the messenger between the lovers, being together, fidelity and unfidelity, separation, death. Ibn Hazm alternates from theoritical observations to anecdotes of daily life and he ornates his essays with an abundance of appropriate poetry. The anecdotes are often very peronal and they give the reader a enthralling view on life and love in Islamic Córdoba. All poetry in the Ring of the Dove is Ibn Hazm's own
La chanson de Sainte Foi : texte occitan du XIe siècle
( Book )
2 editions published in
1998
in
French
and held by 139 WorldCat member libraries worldwide
Ce texte poétique en occitan, par son caractère archaïque, se place au niveau de la Chanson normande d'Alexis. C'est un document de premier plan sur les origines de la narration versifiée en langue romane. Les échos de stylistique épique que l'on y a d'emblée reconnus éclairent le problème des connexions génétiques de la "chanson de saint" et de la "chanson de geste"
The letters and papers of Jan Hendrik Oort : as archived in the University Library, Leiden
by
Jan Hendrik Oort
( Book )
2 editions published in
1997
in
English
and held by 107 WorldCat member libraries worldwide
The astronomer Jan Hendrik Oort (1900-1992) left behind an extensive collection of notes and correspondence, both on his research and on matters that concerned him in a variety of official functions. Upon Oort's death, the collection was augmented by more personal papers, letters, journals, and diaries. The resulting collection forms a rich source of information on many aspects of twentieth-century astronomy, in which Oort played such an important role. The scientific and personal material covers the entire span of time from Oort's early youth until his death. To make these papers accessible to a wide circle of users, the collection has now been catalogued and described; the result is presented in this volume. A name index and a subject index have been added to facilitate access. The inventory is accompanied by a short biographical sketch, and a number of photographs, mostly relating to Oort's career as a scientist. The original papers themselves are archived in the Leiden University Library
Literature of Java : catalogue raisonné of Javanese manuscripts in the library of the University of Leiden and other public collections in the Netherlands
by
Theodore G. Th Pigeaud
( Book )
6 editions published in
1967
in
English
and
Undetermined
and held by 88 WorldCat member libraries worldwide
The present "Literature Qf Java, Catalogue Raisonne Qf Javanese Manuscripts" is a publicatiQn of the Library Qf the University Qf Leiden. It is no. IX Qf the series "CQdices Manuscripti" published by this Library, and it is made available tOo the public by the RQyal Institute Qf Linguistics and AnthropQoIDgy. Originally the wQrk was Qnly meant to be a sequel tOo Dr H.H. Juynboll's "Supplement Dp "den CatalQgus van de J avaansche en Madoereesche Handschriften der Leidsche "Universiteits-BibliQtheek" in two volumes. The second volume appeared in 1911. It soon became clear, hQwever, that this was the Dpportunity tOo publish an English Catalogue which could be used as an introductiDn to the study Qf Javanese literature mOore easily than the previQus Dutch catalQgues eQuId. It is a matter Qf fact that Dr Juynboll and his predecessors wrQte their catalogues with the intentiDn of prQviding infDrmatiDn on Javanese literature in general, and fDr several decades their books did render excellent services tOo students Qf Javanese civilizatiQn. The differences in structure between the older catalogues and the present bDOk will be explained in the introduction to the second vQlume. In two vDlumes the contents of the previDus catalQgues, increased by an equal quantity Qof new material, has been rearranged according tOo a new system. The third volume, cDntaining illustrations, facsimiles Df manuscripts, maps and a general index Df names and subjects, is entirely new
more
fewer
Audience Level
0

1
Kids
General
Special
Audience level: 0.79 (from 0.19 for Catalogue ... to 0.87 for Art et sci ...)
Related Identities
Associated Subjects
Arabic literature
Archives
Astronomers
Astronomy--Sources
Bibliotheca Thysiana
Book industries and trade--Sources
Cosmographia (Aethicus Ister)
Early printed books
East Asia
Foy,--Saint,
Geography, Ancient
Geography, Medieval
Glossarium Latino-Arabicum
Great Britain
Illumination of books and manuscripts, Medieval
Incunabula
India
Indonesia--Java
Intellectual life--Sources
Islamic bookbinding
Islamic Empire
Libraries
Liturgics
Love
Manuscripts
Manuscripts, Arabic
Manuscripts, Church Slavic
Manuscripts, Greek
Manuscripts, Hebrew
Manuscripts, Javanese
Manuscripts, Latin
Manuscripts, Latin (Medieval and modern)
Manuscripts, Medieval
Manuscripts, Renaissance
Marchand, Prosper,
Middle East
Netherlands
Netherlands--Leiden
Oort, Jan Hendrik
Oratory, Ancient
Orthodox Eastern Church
Petau, Paul,
Portugal
Portuguese
Printing
Rijksuniversiteit te Leiden.--Bibliotheek
Rome (Empire)
Study skills
Tacitus, Cornelius
Ṭawq al-ḥamāmah (Ibn Ḥazm, ʻAlī ibn Aḥmad)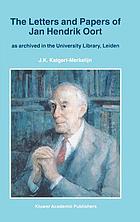 Alternative Names
Bibliotheca Academia

Bibliotheca Academia Leiden

Bibliotheca Academia Lugduno-Batava

Bibliotheca Academia Lugduno-Batava Leiden

Bibliotheca Academiae lugduno-batavae.

Bibliotheca Leidensis

Bibliotheca lugdunensis.

Bibliotheca Publica

Bibliotheca publica lugduno-batava.

Bibliotheca publica Universitatis lugduno-batavae.

Bibliotheca Universitatis Leidenensis

Bibliotheca universitatis leidensis

Bibliotheca Universitatis Lugduni Batavorum.

Bibliotheek der Rijksuniversiteit Leiden

Bibliotheek der Rijksuniversiteit (Lejda)

Bibliotheek der Rijksuniversiteit (Leyde, Pays-Bas)

Bibliotheek der Rijksuniversiteit, Lieden.

Bibliotheek der Rijksuniversiteit te Leiden

Bibliothèque de l'Université de Leyde.

[Bibliothèque. Leiden.] Universiteitsbibliotheek

Leiden university library

Leĭdenskai︠a︡ universitetskai︠a︡ biblioteka

Leidsche Universiteits-Bibliotheek

Leidse universiteits-bibliotheek.

Leidse Universiteitsbibliotheek.

Leyde (Pays-Bas)

Leyden Bibliotheek

Leyden. Rijksuniversiteit. Bibliotheek

Perpustakaan Universitas Leiden

Rijksuniversiteit Leiden Biblioteca

Rijksuniversiteit Leiden Bibliotheca

Rijksuniversiteit Leiden Bibliotheca Academia Lugduno-Batava

Rijksuniversiteit Leiden Bibliothèque

Rijksuniversiteit Leiden Central Library

Rijksuniversiteit Leiden Library

Rijksuniversiteit Leiden Universitätsbibliothek

Rijksuniversiteit Leiden University Library

Rijksuniversiteit te Leiden Biblioteca

Rijksuniversiteit te Leiden Bibliotheca

Rijksuniversiteit te Leiden Bibliotheek

Rijksuniversiteit te Leiden. Bibliotheèque

Rijksuniversiteit te Leiden Bibliothèque

Rijksuniversiteit te Leiden. Library

Rijksuniversiteit te Leiden (Pays-Bas) Bibliotheek

Rijksuniversiteit te Leiden (Pays-Bas) Universiteitsbibliotheek

Rijksuniversiteit te Leiden Sifriyah

Rijksuniversiteit te Leyden. Bibliotheek

Universitätsbibliothek Leiden

Universiteit Leiden Bibliotheca

Universiteit Leiden Bibliotheek

Universiteit Leiden Bibliothèque

Universiteits-bibliotheek te Leiden

Universiteitsbibliotheek

Universiteitsbibliotheek Leiden.

Universiteitsbibliotheek. Leyde, Pays-Bas

Universiteitsbibliotheek te Leiden

University library

University Library Leiden

University library Leyde, Pays-Bas

University of Leyden Library

Библиотека Лейденского университета

مكتبة جامعة لايدن

ライデン大学図書館

萊登大學圖書館

Languages
Covers