American Ornithologists' Union
Most widely held works about American Ornithologists' Union
more
fewer
Most widely held works by American Ornithologists' Union
The auk
( )
in
English
and
No Linguistic content
and held by 2,344 WorldCat member libraries worldwide
Check-list of North American birds
by
American Ornithologists' Union
( Book )
53 editions published between
1886
and 2018 in
English
and
Undetermined
and held by 1,100 WorldCat member libraries worldwide
Perspectives in ornithology : essays presented for the centennial of the American Ornithologists' Union
by
Alan H Brush
( Book )
11 editions published between
1983
and 2009 in
English
and held by 492 WorldCat member libraries worldwide
First published in 1983 to celebrate the centennial of the American Ornithologists' Union, Perspectives in Ornithology collects together a series of essays and commentaries by leading authorities about especially active areas of research on the biology of birds. Readers will find in this collection a useful overview of many major concepts and controversies in ornithology
Avian conservation : research and management
( Book )
2 editions published in
1998
in
English
and held by 315 WorldCat member libraries worldwide
"Avian Conservation presents the findings and insights of leading avian conservationists from around the world including Frances C. James, Ian Newton, Richard L. Hutto, John T. Rotenberry, P. Dee Boerstna, David F. DeSante, Robert C. Fleischer, and many others. Contributors review current research and identify information gaps that need to be filled if conservation measures are to be effectively carried out. They highlight the peril many species are experiencing, showcase important projects, and present the advice of practicing managers. The book features a blend of methodological, empirical, and applied chapters that introduce new ideas and strategies to working managers, and suggest how to most effectively implement research results."--Jacket
Sex and age differences in site fidelity, food resource tracking, and body condition of wintering Kirtland's warblers (Setophaga kirtlandii) in the Bahamas
by
Joseph M Wunderle
( )
4 editions published in
2014
in
English
and held by 223 WorldCat member libraries worldwide
"Distribution of nonbreeding migrant birds in relation to variation in food availability has been hypothesized to result from the interaction of dominance hierarchies and variable movement responses, which together may have sex- and age-specific consequences. We predicted that site fidelity, movements, and abundance of Kirtlands Warblers (Setophaga kirtlandii) wintering on the island of Eleuthera in the Commonwealth of the Bahamas (hereafter S2The BahamasS3) would be correlated with food abundance but vary by sex and age. We found that the species food resources (fruits and arthropods) typically declined during a winter but varied between winters (years) and study sites. Rainfall is a driver of variation in fruit abundance, as indicated by an information-theoretic evaluation of abiotic factors that influence fruit abundance. Despite variation in food availability, the proportions of fruits and arthropods in the diet of Kirtlands Warblers (88% of 90 fecal samples with both) varied little within or between winters or with sex or age class. Overwinter site persistence was low and variable among study sites (average = 43%, range: 1167%); as predicted, site fidelity within and between winters differed by sex (males > females) and age class (adults > juveniles). However, knowledge of only sex and age was insufficient to predict site persistence in a model-selection framework in the absence of other contributing variables from the confidence set of models (i.e., food resources and/or habitat structure) for two model sets. These analyses further indicated that measures of food resources, either foliage arthropods or fruits, were reliable positive predictors of site fidelity, given the respective confidence set of models. Birds that shifted between study sites within a winter moved to sites with higher biomass of ripe fruit and ground arthropods, such that late-winter densities of Kirtlands Warblers were positively related to the biomass of fruits and ground arthropods. Sex and age differences in corrected body mass and fat were significant from midwinter through late winter, consistent with expected outcomes of dominance and experience. Differences in corrected body mass were evident by 16 April, when males had greater corrected mass than females, and by 26 April, when corrected mass of males was greater for adults than for juveniles. Late-winter rain had a positive effect on corrected body mass, corraborating previous Kirtlands Warbler studies that showed carryover effects on the breeding grounds and that survival in the following year was positively correlated with March rainfall in The Bahamas. Given that drought reduces the food resources and body condition of Kirtlands Warblers in The Bahamas, which negatively affects survival and breeding of Kirtlands Warblers in North America, conservation efforts in the Bahamas archipelago should focus on protecting the least-drought-prone early-successional habitats and sites with favored fruit species."
Migratory tactics and wintering areas of Northern Gannets (Morus Bassanus) breeding in North America
by
David A Fifield
( )
3 editions published in
2014
in
English
and held by 221 WorldCat member libraries worldwide
Migration has evolved to allow organisms to undertake life-history functions in the most appropriate place at the most appropriate time. Migration creates seasonal ecological linkages that have important implications for survival, population dynamics, response to climate change, and conservation. Although advances in bird-borne tracking technology have promoted knowledge of avian migratory ecology, major information gaps remain for most avian species, including seabirds. Ours is the first study to electronically track the migration and wintering of Northern Gannets (Morus bassanus; hereafter "gannets") from almost all of their North American breeding range, in multiple years and with multiple tracks from individual birds. Gannets used distinct wintering areas and aggregated in several major hotspots. Most adults remained along the northeast North American coast, and breeding populations displayed only weak migratory connectivity. Unexpectedly, the Gulf of Mexico was revealed to be an important wintering area for adults. Individual gannets displayed remarkable winter-site fidelity with extensive range overlap across years. Timing, rates of movement, and use of stopovers during migration depended strongly on winter destination and also on sex, colony, and year. Females left the colony prior to males in fall, but, contrary to expectation, earlier spring arrival of males was not detected. Variation in seasonal constraints was emphasized by faster and shorter spring migrations compared with fall. Migratory duration, distance, and timing of arrival and departure from the winter grounds were all repeatable, suggesting strong individual conservation in these traits, while variability in the timing of colony departure and arrival, migratory speed, and the extent of stopovers en route imply greater environmental influences on these behaviors. Three of 46 gannets displayed a radically different round-trip migration and overwinter strategy by undertaking the first recorded (and repeated), round-trip trans-Atlantic migrations to the coast of Africa, where gannets breeding in Europe overwinter. Trans-Atlantic crossings were as rapid as 5 days. Gannets breeding at all of the North American colonies located in easternmost Canada in Newfoundland made trans-Atlantic migrations. This contrasts with no such crossings by a much larger sample of gannets breeding in the species' largest North American colony (Bonaventure Island) in the Gulf of St. Lawrence. Similar trans-Atlantic migrations have not been recorded in the well-studied European colonies. The discovery of this trans-Atlantic connection has implications for interaction, connectivity, and phylogeographic radiation between the eastern and western Atlantic populations and suggests that migratory animals have a surprising capacity for successful movement beyond their known migrations. We discuss our results in the broader context of seabird migration. The observed patterns of migratory timing and scale-dependent connectivity present a novel opportunity to assess the ecological and conservation implications during migration and on the wintering grounds. The overall weak connectivity suggests that gannets, as a population, may have the capacity to respond to modest environmental change. However, the repeatability of some characters implies that any response may be slow because the population will respond, but not necessarily the individuals. The lability of migratory tactics in the population as a whole combined with remarkable individual consistency in some, but not all, migration parameters offers rare insight into the relative contributions of genetic and environmental factors controlling migration
The birds of North America : life histories for the 21st century
by R. W Campbell
( Book )
23 editions published between
1992
and 2002 in
English
and held by 215 WorldCat member libraries worldwide
"The work is ... restricted to the approximately 700 species of birds that breed in continental Canada and the United States north of Mexico plus Hawaii and Baja California ... Other than some of our most familiar, well-established introduced species, introduced species ... receive low priority."--Page 5 Introductory pamphlet
more
fewer
Audience Level
0

1
Kids
General
Special
Audience level: 0.46 (from 0.35 for The auk ... to 0.86 for The auk: o ...)
Related Identities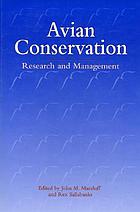 Covers
Alternative Names
American Ornithological Society
Cooper Ornithological Society
A.O.U.

A.O.U. (American Ornithologists' Union)

American Ornithological Society sociedade científica

American Ornithologists' Union

American Ornithologists' Union organização ornitológica estadunidense

American Ornithologists' Union ornithologische Vereinigung

Američko Ornitološko Društvo

AOU

AOU (American Ornithologists' Union)

Cymdeithas Adar America

National Museum of Natural History. American Ornithologists' Union.

National Museum of Natural History (Spojené státy americké). American Ornithologists' Union

National Museum of Natural History (U.S.). American Ornithologists' Union

National museum of natural history Washington, D.C. American ornithologists' union

Ornithologists' Union

Union américaine d'ornithologie

Американское общество орнитологов

Американське орнітологічне товариство громадська організація США

האגודה האמריקאית לאורניתולוגיה

جمعية علم الطيور الأمريكية

アメリカ鳥学会

美國鳥類學會

美國鳥類學家協會

Languages