National Conference on Research in English
Most widely held works about National Conference on Research in English
Directory

by

National Conference on Research in English

( )
Most widely held works by National Conference on Research in English
The Dynamics of language learning : research in reading and English
by
James R Squire
( Book )
9 editions published between
1987
and 1989 in
English
and held by 496 WorldCat member libraries worldwide
Focusing on future directions for English and reading research, the papers presented in this book examine the complex interplay of skills, processes, and classroom conditions that influence the development of children's competence in reading, writing, and the language arts. The titles and authors of the essays are as follows: (1) "Reading and Writing Relations: Assumptions and Directions" (James Flood and Diane Lapp); (2) "The Cognitive Base of Reading and Writing" (Stephen B. Kucer); (3) commentaries by Alan Purves and Julie Jensen; (4) "Thought and Language, Content and Structure in Language Communication" (Diane Lemonnier Schallert); (5) "The Design of Comprehensible Text" (Robert C. Calfee); (6) commentaries by Judith Langer and Robert J. Tierney; (7) "The Shared Structure of Oral and Written Language and the Implications for Teaching Writing, Reading, and Literature" (Miles Myers); (8) "Oral Language, Literacy Skills, and Response to Literature" (David K. Dickinson); (9) commentaries by David Dillon and Roselmina Indrisano; (10) "Research into Classroom Practices: What Have We Learned and Where Are We Going?" (Bryant Fillion and Rita S. Brause); (11) "Classroom Practices and Classroom Interaction during Reading Instruction: What's Going On?" (M. Trika Smith-Burke); (12) commentaries by Arthur N. Applebee and Dolores Durkin; (13) "An Examination of the Role of Computers in Teaching Language and Literature" (Bertram C. Bruce); (14) "Technology, Reading, and Writing" (Lawrence T. Frase); (15) commentaries by Johanna DeStefano, and Edmund J. Farrell; (16)"Organizing Student Learning: Teachers Teach What and How" (Jane Hansen); (17) "Assessing the Process, and the Process of Assessment, in the Language Arts" (Peter Johnston); (18) commentaries by Jerome C. Harste and P. David Pearson; (19) "Constructing Useful Theories of Teaching English from Recent Research on the Cognitive Processes of Language" (M. C. Wittrock); (20) "Themes and Progressions in Research in English" (John T. Guthrie); and (21) "Retrospect and Prospect" (James R. Squire). (JD)
Multidisciplinary perspectives on literacy research
by
Richard Beach
( Book )
3 editions published in
1992
in
English
and held by 348 WorldCat member libraries worldwide
This collection of conference papers explores the application of a range of different disciplinary perspectives to studying literacy, drawing not only on newer linguistic and cognitive psychological orientations, but also on cultural anthropology, sociolinguistics, reader-response theory, critical theory, and poststructuralist theory. The collection is organized in four major sections as follows: Difficulties in Adopting a Multicultural Approach; Disciplinary Perspectives and Methodological Approaches; Specific Disciplinary Perspectives on Literacy Research; and Reaction Papers. Following a foreword by Jerome C. Harste, the papers and their authors are as follows: (1) "Introduction" (Richard Beach and others); (2) "Multiple Perspectives: Issues and Directions" (Judith L. Green); (3) "Ethnomethodology and the Possibility of a Metaperspective on Literacy Research" (James L. Heap); (4) "Reconciling the Qualitative and Quantitative" (George Hillocks, Jr.); (5) "First, Catch the Rabbit: Methodological Imperative and the Dramatization of Dialogic Reading" (Russell A. Hunt and Douglas Vipond); (6) "Adopting Multiple Stances in Conducting Literacy Research" (Richard Beach); (7) "Modes of Inquiry in Literacy Studies and Issues of Philosophy of Science" (Timothy Shanahan); (8) "a Psychological Perspective Applied to Literacy Studies" (John R. Hayes); (9) "Some Issues Concerning Differences among Perspectives in Literacy Research" (Michael L. Kamil); (10) "Changing Views of Language in Education: The Implications for Literacy Research" (Jenny Cook-Gumperz and John J. Gumperz); (11) "Studying Language and Literacy through Events, Particularity, and Intertextuality" (David Bloome and Francis M. Bailey); (12) "Literacy Research in Community and Classrooms: a Sociocultural Approach" (Luis C. Moll); (13) "World Knowledge, Inferences, and Questions" (Arthur C. Graesser and others); (14) "Inquiries into the Nature and Construction of Literary Texts: Theory and Method" (Joanne M. Golden); (15) "Articulating Poststructural Theory in Research on Literacy" (Linda Brodkey); (16) "Literacy Research and the Postmodern Turn: Cautions from the Margins" (Peter McLaren); (17) "Multiple Perspectives on Multiple Perspectives" (Diane Stephens and P. David Pearson); (18) "Intuition and Ideology: Exploring the Ecosystem" (Susan Hynds); (19) "What It Means To Be Literate" (Robert Gundlach); (20) "Multidisciplinary Research on Literacy and the Possibility of Educational Change" (Marjorie Siegel); (21) and "What I Learned at This Conference: a Personal Narrative of a Literacy Event" (Ann Matsuhashi Feldman). (Sr)
What we know about high school reading; what does research in reading reveal?
by
National Conference on Research in English
( Book )
10 editions published between
1958
and 1969 in
English
and held by 234 WorldCat member libraries worldwide
The eight studies on reading reported in this publication focus on research in the areas of greatest concern to the general English teacher. The findings and conclusions of systematic empirical investigations as well as descriptive analyses, status studies, and surveys are presented on (1) preparation for teaching reading; (2) variations in reading growth among high school students and factors affecting such growth; (3) attitudes of students toward reading; (4) successful reading programs; (5) practices in teaching reading; (6) reading in the content fields; (7) materials for teaching reading; and (8) methods of evaluating growth in reading above grade 3. Authors are M. Agnella Gunn, Robert Karlin, James R. Squire, Margaret J. Early, Constance M. McCullough, Walter J. Moore, Thomas G. Devine, and Paul Diederich. References are provided with each article. (Jm)
Research in oral language; a research bulletin prepared by a committee of the National Conference on Research in English
by
National Conference on Research in English
( Book )
3 editions published in
1967
in
English
and held by 219 WorldCat member libraries worldwide
This collection of six articles on oral language is a product of the cooperative efforts of the National Conference on Research in English, the Association for Supervision and Curriculum Development, the International Reading Association, the Association for Childhood Education International, and the National Council of Teachers of English. It is intended to acquaint educators with research into various aspects of listening and speaking and to emphasize the need for oral language instruction in elementary schools. The articles are "Oral Language and Personal and Social Development" by Walter T. Petty and Roberta J. Starkey, "Oral Language and the Development of Other Language Skills" by Robert B. Ruddell, "The Effects of Environment on Oral Language Development" by Frank B. May, "Listening: a Facet of Oral Language" by Gloria L. Horrworth, "The Evaluation of Oral Language Activities: Teaching and Learning" by O.W. Kopp, and "Three Statements Regarding Needed Research in Oral Language: by Ruth G. Strickland, Howard E. Blake, Anthony J. Amato, and Walter T. Petty. (Js)
Composing and comprehending
by
Julie M Jensen
( Book )
13 editions published between
1984
and 1990 in
English
and held by 216 WorldCat member libraries worldwide
Intended for elementary school teachers of reading and composition, this book assembles several articles on the reading/writing relationship that have appeared in 1982 and 1983 issues of the journal "Language Arts." The three sections of the book define the relationship between composing and comprehending, explore relevant research, and discuss the implications of this relationship to the learning and teaching processes. The 19 articles discuss (1) research on reading/writing relationships; (2) composing and comprehending as two sides of the same basic process; (3) a composing model of reading; (4) reading like a writer; (5) reading and writing as meditation; (6) children reading their own stories aloud in the classroom; (7) writing and the teaching of reading; (8) reading for style; (9) writing and reading developmental trends among low socioeconomic status children; (10) how reading affects children's writing; (11) the concept of the word in beginning reading and writing processes; (12) a theory of how children learn to read and write naturally; (13) observations of learning to read and write naturally; (14) translating children's everday uses of print into classroom practice; (15) pragmatic functions of reading and writing relationships; (16) young children solving the puzzle of reading, writing, and language; (17) reading with a sense of the writer and writing with a sense of the reader; (18) reading and writing as natural language activities; and (19) schema theory as a writing approach to reading comprehension. (HTH)
Teachers thinking, teachers knowing : reflections on literacy and language education
by
National Conference on Research in English
( Book )
5 editions published in
1994
in
English
and held by 197 WorldCat member libraries worldwide
Growing out of a 1992 conference that attracted teachers and educators from around the world, this book presents 13 essays which share the insights of 16 leading university scholars and teacher-researchers regarding the re-emergence of teacher education as a central focus in the field of English education. The book explores what teachers of the English language arts must know to be effective, how such knowledge can best be assessed, and the impact of cultural differences in the classroom, as well as preservice and inservice training and the roles of the university and the teacher-researcher. The book discusses methods of supporting teacher development such as the study of cases, teacher groups, ethnographic research in the classroom and community, and teacher lore. After some preliminaries concerning teacher thinking, essays in the book are: (1) "Knowing, Believing, and the Teaching of English" (Pamela L. Grossman and Lee S. Shulman); (2) "Producing and Assessing Knowledge: Beginning to Understand Teachers' Knowledge through the Work of Four Theorists" (Anthony Petrosky); (3) "Teacher as Learner: Working in a Community of Teachers" (Judy Buchanan); (4) "Is There a Problem with Knowing Thyself? Toward a Poststructuralist View of Teacher Identity" (Deborah P. Britzman); (5) "Cultural Differences as Resources: Ways of Understanding in the Classroom" (Beverly J. Moss); (6) "Teacher Research: Seeing What We Are Doing" (Glenda L. Bissex); (7) "Teacher Lore: Learning about Teaching from Teachers" (William Ayers and William H. Schubert); (8) "Teacher Change: Overthrowing the Myth of One Teacher, One Classroom" (Sally Hampton); (9) "What's Effective Inservice?" (Richard Beach); (10) "Issues Emerging from the Teacher-Researcher Discussion Group" (Christine C. Pappas); (11) "The Role of Universities in the Professional Development of Practicing Teachers" (James Marshall); (12) "What Followed for Me" (Michael W. Smith); and (13) "In Search of Community within English Education" (Renee T. Clift). (RS)
more
fewer
Audience Level
0

1
Kids
General
Special
Audience level: 0.40 (from 0.31 for Secondary ... to 0.73 for Directory ...)
Related Identities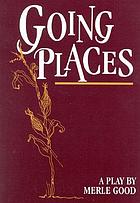 Covers
Alternative Names
National Conference on Research in Language and Literacy
Conference on Research in English

N.C.R.E.

N.C.R.E. (National Conference on Research in English)

National conference on research in English

NCRE

NCRE (National Conference on Research in English)

NCRLL

Languages