Teutonic Knights
Most widely held works about Teutonic Knights
more
fewer
Most widely held works by Teutonic Knights
more
fewer
Audience Level
0

1
Kids
General
Special
Audience level: 0.48 (from 0.01 for The chroni ... to 0.94 for Die Staats ...)
Related Identities
Associated Subjects
Alexander,--Grand Duke of Vladimir,
Antiquities
Archaeology, Medieval
Austria--Tyrol
Bible
Borderlands
Christianity
Christian literature, Early
Christian poetry, German
Civilization
Civilization, Medieval, in literature
Colonization
Crusades
Ethnic relations
Europe--East Prussia (Poland and Russia)
Europe--Pomerania
Excavations (Archaeology)
Fathers of the church
Forstreuter, Kurt
German poetry--Middle High German
Germany
Germany--Prussia
Germany--Unterfranken
Historiography
Hospitalers
International relations
Israel
Israel--Montfort Castle
Jews
Literature
Lithuania
Manners and customs
Mary,--Blessed Virgin, Saint
Medievalists
Middle Ages
Middle East--Palestine
Military art and science--Medieval
Military religious orders
Motion pictures
Motion pictures, Russian
Northern Europe
Poland
Religious aspects of war
Russia
Soviet Union
Templars
Teutonic Knights
Teutonic Knights.--Ballei Elsass-Burgund
Theology, Doctrinal
Werewolves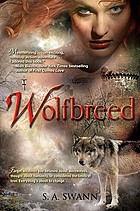 Covers
Alternative Names
Order of the Brothers of the Sword
An tOrd Teotanach

Broeders van het Duitsche Huis van Sint Marie van Jerusalem

Cavaèrs Teutonics

Cavalieri di santa Maria di Gerusalemme

Cavalieri teuronici

Cavalieri Teutonici

Den tyske orden

Den tyske riddarordenen

Deutsch Orden

Deutsch-Ordens-Priester

Deutsche Orden

Deutsche Ritterorden

Deutscher Orden.

Deutscher Orden geistliche Ordensgemeinschaft

Deutscher Orden Ordensstaat

Deutscher Orden Sankt Mariens zu Jerusalem

Deutscher Ritter-Orden.

Deutscher Ritterorden

Deutschorden

Deutschordensstaat

Domus Sanctae Mariae Theutonicorum in Jerusalem

Duitsche Orde

Duitse Orde ridderorde

Dútske Oarder

Duutsje Orde

German Order

Haus der Ritter des Hospitals Sankt Marien der Deutschen zu Jerusalem

Hiệp sĩ Teuton

House of the Hospitalers of Saint Mary of the Teutons in Jerusalem

Kesatria Teuton

Knights of the Teutonic Order

Kreuzritterorden.

Krīžėninkā

Marchogion Tiwtonaidd

Német Lovagrend

Orde Militar i Hospitalari de Jerusalem

Orde Teutònic Una altra Orde de les que protegien la visitadels pelegrins als Sants Llars de Jerusalem

Orde Teutónica

Orde Tϟtonnego

Ordem dos Cavaleiros Teutônicos de Santa Maria de Jerusalém

Ordem Teutônica

Orden der Ritter des Hospitals St. Marien des Deutschen Hauses

Orden des Spitals Sankt Marien des deutschen Hauses von Jerusalem

Orden Teutonica

Ordena Teutonikoa

Ordeno de germanaj kavaliroj milita ordeno

Ordensstaat

Order of the Brothers of the Sword

Ordina de la Casa Germanica de San Maria

Ordine teutonico

Ordine teutonico Ordine militare tedesco

Ordinul teutonic

Ordo domus Sanctae Mariae Teutonicorum.

Ordo Domus Sanctae Mariae Theutonicum in Jerusalem

Ordo Fratrum Domus Hospitalis Sanctae Mariae Teutonicorum in Ierusalem

Ordo Fratrum Domus Hospitalis Sanctae Mariae Teutonicorum in Jerusalem

Ordo Sanctae Mariae Teutonicorum

Ordo Sanctae Mariae Theutonicorum

Ordo teutonicus

Ordo Teutonicus Sanctae Mariae in Jerusalem

Ordo Teutonik

Ordre teutonique

Ordre Teutonique Ordre militaire chrétien allemand au Moyen Âge

Ordre Teutonique ou de Sainte-Marie de Jérusalem

Ordu fratrum hospitalis Sanctae Mariae Teutonicorum in Jerusalem

Preußen

Prūsija

Prusko

Prusy Krzyżackie

Prusy Zakonne

Rád nemeckých rytierov

Řád německých rytířů

Ridderlijke Duitsche Orde

Ritter des Hospitals St. Marien des Deutschen Hauses

Saksa ordu

Saksalainen ritarikunta hengellinen ritarikunta

Teitoņu ordenis

Teutonala ordeno

Teutonic Knights

Teutonic Knights German medieval military order

Teutonic Order.

Teutonici

Teutonski viteški red

Teutooni Ordu.

Tevton ordeni

Tevtonski viteški red

Tewton ordeni

Þýsku riddararnir

Töton Şövalyeleri Hristiyan tarikatı

Tyska orden

Tyske Orden

Urden Tütonegh

Urdhri Teutonik

Urzh Teutonek

Vācu ordenis

Vokiečių ordinas

Zakon krzyżacki

Zakon Niemiecki

Τεύτονες Ιππότες

Немецкий орден

Немецкий орден Пресвятой Девы Марии

Орден крестоносцев

Тевтон орденĕ

Тевтон ордены

Тевтонски орден

Тевтонски ред

Тевтонски ред Немачки верско-Витешки ред

Тевтонский орден

Тевтонський орден

Тэўтонскі ордэн

Тэўтонскі Ордэн рыма-каталіцкая арганізацыя

Տևտոնական շքանշան

המסדר הטבטוני מסדר צבאי צלבני

تيوتون

شوالیه‌های تتونیک

فرسان تيوتون طائفة عسكرية مسيحيّة ألمانية تأسست سنة 1190 كمنظمة تمريضية لكنها تحولت إلى نمط فرسان المعبد وفرسان الإسبتارية وشاركت في الحروب الصليبية مثلهم وكان لها مقر في عكا.

อัศวินทิวทอนิก

ტევტონთა ორდენი

튜턴 기사단

ドイツ騎士団

条顿骑士团

Languages