Greenwood Press (Westport, Conn.)
Most widely held works about Conn.) Greenwood Press (Westport
Most widely held works by Conn.) Greenwood Press (Westport
Understanding I know why the caged bird sings : a student casebook to issues, sources, and historical documents
by
Joanne Megna-Wallace
( )
1 edition published in
1998
in
English
and held by 1,346 WorldCat member libraries worldwide
Maya Angelou's autobiography I Know Why the Caged Bird Sings was nominated for a National Book Award, yet in 1995 it topped the list of books most frequently challenged in schools and libraries. This interdisciplinary collection of documents and commentary explores the historical and social context, as well as the contemporary issues and controversies, raised by Angelou's autobiography. A rich resource for teachers and students, it will help to enhance the reader's understanding of the historical and social forces that shaped Maya Angelou's experience - race relations in the pre-civil rights South, segregated schools, the African American church, and the African American family. It also examines the issue of childhood sexual abuse, the inclusion of which has been the basis of most of the challenges to the autobiography, and the issue of the work's censorship since its publication
The Greenwood encyclopedia of homes through world history
by
James Steele
( )
4 editions published between
2008
and 2009 in
English
and held by 1,239 WorldCat member libraries worldwide
The house, throughout history, in every place in the world, has been built to provide shelter from the elements. The dwellings that have resulted are as different as the people that have built them, the social norms that prevailed at the time and place in which they were built and the natural environment that they adapted to. Studying them now in a comprehensive way allows us to understand the social, political, economic and religious conditions that existed for their inhabitants. They are a three-dimensional record of culture. Twenty-four pages of color images, along with black and white imag
The Mexican American experience : an encyclopedia
by
Matt S Meier
( )
1 edition published in
2003
in
English
and held by 1,076 WorldCat member libraries worldwide
Mexican Americans are rapidly becoming the largest minority in the United States, playing a vital role in the culture of the American Southwest and beyond. This A-to-Z guide offers comprehensive coverage of the Mexican American experience. Entries range from figures such as Corky Gonzales, Joan Baez, and Nancy Lopez to general entries on bilingual education, assimilation, border culture, and southwestern agriculture. Court cases, politics, and events such as the Delano Grape Strike all receive full coverage, while the definitions and significance of terms such as coyote and Tejano are provided
Nike
by
Tracy Carbasho
( )
2 editions published in
2010
in
English
and held by 917 WorldCat member libraries worldwide
A study of Nike that discusses the firm's origins, history, founders, products, strategies, and impact on society and industry
Ted Williams, a biography
by
Bruce Markusen
( )
2 editions published in
2004
in
English
and held by 807 WorldCat member libraries worldwide
A revealing biography on the last .400 hitter in baseball
The Persian Gulf War : lessons for strategy, law, and diplomacy
( )
1 edition published in
2006
in
English
and held by 803 WorldCat member libraries worldwide
This collection of essays surveys the state of the Persian Gulf in the wake of the Iran-Iraq War. It places the political, security, and diplomatic dimensions of the war into perspective, serving as a guide for reassessing those factors that affected the
The Mexican War
by
David Stephen Heidler
( )
1 edition published in
2006
in
English
and held by 803 WorldCat member libraries worldwide
"The United States went to war with Mexico in the spring of 1846 and by the fall of 1847 American soldiers were walking in the streets of Mexico City. The following February, Mexico was forced to sign the Treaty of Guadalupe Hidalgo that ceded what became the U.S. Southwest and Pacific Coast. More than an isolated episode, the Mexican War was the culmination of a series of events that began before Mexican independence and included treaty arrangements with Spain, the revolt of Mexico's northern province of Texas, and the growing discord over American reactions to Texan independence. The legacy of the war was dire for both countries. The victorious United States commenced a bitter argument over the fate of slavery in the territories acquired from Mexico that eventually culminated in southern secession and Civil War. Defeated Mexico coped for decades with a ruined economy and a broken political system while nursing a grudge against the Colossus of the North. This book examines these events from both the American and Mexican perspectives."--Jacket
Korea, the divided nation
by
Edward A Olsen
( )
1 edition published in
2005
in
English
and held by 789 WorldCat member libraries worldwide
"Prior to Korea's liberation from Japanese colonialism and the country's subsequent division at the end of World War II, the nation had enjoyed a long dynastic history that made the postwar partition particularly traumatic. The ensuing Cold War years soon spawned a very hot Korean War, subsequent decades of strained inter-Korean relations, and tensions in the region surrounding the peninsula. This volume provides readers who are unfamiliar with Korea's heritage with insight into how the two Koreas became engulfed in international geopolitical tensions, including expert analysis of this disjoined nation's background, modern circumstances, and future prospects."
Cultures in conflict--the American Civil War
by
Steven E Woodworth
( )
1 edition published in
2000
in
English
and held by 653 WorldCat member libraries worldwide
"The American Civil War was primarily a conflict of cultures, and slavery was the largest single cultural factor separating North and South. This collection of carefully selected memoirs, diaries, letters, and reminiscences of ordinary Northerners and Southerners who experienced the war as soldiers or civilians brings to life the conflict in culture, principles, attitudes, hopes, courage, and suffering of both sides. Woodworth, a Civil War historian, has selected a wide variety of moving first-person accounts. Each account tells a story of a life and reveals the attitudes of ordinary people and the real conditions of war - both in the field and on the homefront."--Jacket
more
fewer
Audience Level
0

1
Kids
General
Special
Audience level: 0.03 (from 0.00 for Ted Willia ... to 1.00 for Greenwood ...)
Related Identities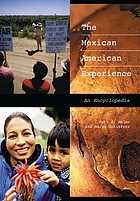 Covers
Alternative Names
GP

Greenwood (Firm)

Greenwood Press

Greenwood Press Inc.

Greenwood Press Publishers.

Greenwood Press, Westport, Conn.

Greenwood Publishing Company.

Greenwood Publishing Corporation.

Greenwood publishing group Greenwood press

Languages