Pemberton, Margaret
Most widely held works by Margaret Pemberton
A time to remember
by
Margaret Pemberton
( Book )
6 editions published between
1988
and 2009 in
English
and held by 305 WorldCat member libraries worldwide
As the threat of war hangs over Europe, Adam Harland takes his young wife, twenty years his junior, away from a burgeoning career as a concert pianist to Hong Kong. Once there, they soon make friends, but Elizabeth tries to stay away from Raefe Elliot, a notorious womanizer, but he is the only man who has ever truly understood her
The four of us
by
Margaret Pemberton
( Book )
11 editions published between
2004
and 2016 in 3 languages and held by 304 WorldCat member libraries worldwide
"Four women who share a special history. Four friends reunited. In September 1962 four very different girls from different worlds meet on their first day at school. Artemis Lowther is the daughter of a self-made man; Geraldine is from an upper-class family; Kiki's father is a doctor and Primmie Surtees is a scholarship girl. For seven years they are inseparable, and when they leave school and move into a flat in London together it seems that life can only get better. It doesn't take long, though, for their illusions about each other to be shattered, and - amid secrets and heartbreak - their relationship begins to disintegrate, and they go their separate ways. Each of the women has a reason for not wishing to rekindle their friendship, so years later, when Primmie inherits a Cornish smallholding and posts a message on Friends Reunited in the hope that her old friends will make contact, the results are surprising. . ." -- Amazon.com
The flower garden
by
Margaret Pemberton
( Book )
12 editions published between
1982
and 2016 in
English
and held by 284 WorldCat member libraries worldwide
To tell a patient they are about to die is never the easiest of tasks. When the patient is thirty-five, a woman and exceptionally beautiful, the task is even harder. In the winter of 1934 Nancy Leigh Cameron learns that she has only one more year to live. She is famous, sought-after, and living a life of deep inner loneliness. Her husband, Senator Jack Cameron, is cold and self-seeking. He needs Nancy because she can help him to become President. Her father, Chips O'Shaughnessy, ebullient Irish mayor of Boston, loves Nancy, but also needs her socially desirable marriage to last so that he can further his own career. When Nancy learns that she is to die she decides that she will live her last year for herself. Leaving New York for the exclusive hotel of Sanfords on the flower-filled island of Madeira, she embarks on the love affair of a lifetime. She has no idea that Ramon Sanford, the man she loves, is her father's bitterest enemy, and that their passion will unlock dark family secrets and tragedies that have lain buried for more than a generation. Set in the 1930s The Flower Garden is a grand love story in the tradition of Brief Encounter and An Affair to Remember
A season of secrets
by
Margaret Pemberton
( Book )
12 editions published between
2014
and 2016 in
English
and held by 254 WorldCat member libraries worldwide
"Sweeping from the Great War, through the Jazz Age to the 1940s, this unforgettable tale follows the entwined lives of the Fentons, an aristocratic family from Yorkshire."(from back cover)
Never leave me
by
Margaret Pemberton
( Book )
26 editions published between
1986
and 2016 in 4 languages and held by 241 WorldCat member libraries worldwide
Asad Khalil, the notorious Libyan terrorist otherwise known as "The Lion, " has returned to America to make good on his threats and take care of unfinished business. John Corey, former NYPD Homicide detective and special agent for the Anti-Terrorist Task Force, will stop at nothing to find and kill Khahil."
Magnolia Square
by
Margaret Pemberton
( Book )
11 editions published between
1996
and 2015 in
English
and
Russian
and held by 240 WorldCat member libraries worldwide
1945: The war was over, and the families who lived in Magnolia Square could look forward to their men coming home and their lives returning to normal. But for some, the end of the war brought serious problems. Kate Voigt was at last able to marry Leon Emmerson, the man she loved, a Londoner like herself, but of mixed race. When old man Harvey, a powerful and wealthy figure in South London and great-grandfather to Kate's small son, heard of the match he was determined that young Matthew should not be raised by Leon. Slowly, insidiously, he began the fight to wrest Kate's son away from her. And for Jewish refugee Christina, who had married Jack Robson, a commando and the handsomest man in the Square, the end of the war brought its own special torment. She was convinced that her mother and grandmother had somehow escaped the holocaust and were alive. It seemed that her determination to find them could put everything, even her marriage, at risk. As Magnolia Square, scarred and battered, but still surviving, prepared to enjoy the 'Peace', so the inhabitants of the Square begin to try and rebuild their lives
The Londoners
by
Margaret Pemberton
( Book )
14 editions published between
1995
and 2015 in
English
and
Russian
and held by 232 WorldCat member libraries worldwide
A novel set in south-east London in World War II. With her widowed German father interned, Kate Voigt struggles alone against the growing hostility of her neighbours, comforted only by the friendship of a costermonger's daughter and her love for an RAF pilot
Moonflower madness
by
Margaret Pemberton
( Book )
12 editions published between
1993
and 2016 in
English
and
Russian
and held by 207 WorldCat member libraries worldwide
'But I don't hate Chung King!' Gianetta cried passionately. 'I love it. I love the temples and pagodas and the plum blossom and the junks on the river. What I hate is only being able to see these things from a distance. I want to visit the temples. I want to walk out on the hills beneath the plum trees. I want to enjoy China, not be protected from it!' Beneath the light of the moon the Chinese Moonflower blooms only one night of the year. No European has seen it blossom, and Zachary Cartwright is determined to do so. Giannetta Hollis, niece of the British Envoy, becomes an uninvited member of the expedition, to travel to the remotest part of China in search of Moonflowers. It is a decision that transforms her life, bringing her more adventure than she had ever dreamed possible, and love beyond her wildest imaginings
Coronation summer
by
Margaret Pemberton
( Book )
10 editions published between
1997
and 2015 in
English
and
Russian
and held by 199 WorldCat member libraries worldwide
It is early summer in 1953, and the friends and neighbours of Magnolia Square are looking forward to celebrating the Coronation. The war has become a memory; the future seems rosy. Kate Emmerson looks on with pride at her growing family, including Matthew, whose father was killed during the war. But Matthew's wealthy relations have never really forgiven Kate for marrying Leon, a West Indian who works as a Thames lighterman, and when Matthew runs away from his smart boarding school in Somerset the tensions which exist between the two families come to a head. Meanwhile Zac, the wonderfully talented and handsome new signing at the local boxing club, is being eyed hopefully by all the young women of Magnolia Square. But he has eyes for only one woman - Carrie Collins, who has teenage children of her own and whose husband, Danny, seems more interested in the boxing club and his market stall than in her. In the weeks leading up to the Coronation festivities, Magnolia Square is once again the centre of conflict and drama
The guilty secret
by
Margaret Pemberton
( Book )
12 editions published between
1979
and 2016 in
English
and
German
and held by 185 WorldCat member libraries worldwide
Scratch the veneer of opulence at the 'Enclave', a cluster of villas bought for the movie star Rosalind by her millionaire husband, and a reality of fear, frustration, guilt and love betrayed glimmer from beneath. Rosalind's cousin Jenny is there to fight her despair over killing a woman and child in a car accident. The stranger Jonathan is burdened by some darkness in his past. Mary also has something to conceal. When Rosalind is found dead, the knot of intrigue tightens. Blackmail, passion and revenge--each takes its turn in this tautly told story of mystery and malice
more
fewer
Audience Level
0

1
Kids
General
Special
Audience level: 0.57 (from 0.29 for The flower ... to 0.76 for Magnolia S ...)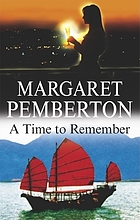 Covers
Alternative Names
Carlisle, Carris
Dean, Rebecca, 1943-
Hudson, Maggie
Hudson, Maggie

Margaret Pemberton British novelist (1943-)

Margaret Pemberton Brits schrijfster

Pemberton, Margaret

Пембертон, М.

Languages