贾平凹
Most widely held works about 贾平凹
more
fewer
Most widely held works by 贾平凹
Turbulence : a novel
by
Pingwa Jia
( Book )
83 editions published between
1987
and 2015 in 3 languages and held by 968 WorldCat member libraries worldwide
Follows the lives of two peasants, Golden Dog and Water Girl, through the post-Mao years and sets their star-crossed love for each other against the political upheavals of China itself
Ruined city : a novel
by
Pingwa Jia
( Book )
72 editions published between
1993
and 2016 in 4 languages and held by 698 WorldCat member libraries worldwide
"Jia Pingwa introduces readers to his novel's antihero Zhuang Zhidie, a famous contemporary writer and an infamous lothario, who struggles with his own exacting artistic and literary standards, his "celebrity", and his inevitable disappointment in his various sexual liaisons. A cautionary tale of what it means to live in rapidly-changing China and the trappings of nostalgia, an unrequited romanticism for China's pre-modern, rural past"--
Happy dreams
by
Pingwa Jia
( Book )
26 editions published between
2007
and 2017 in
Chinese
and
English
and held by 398 WorldCat member libraries worldwide
Poverty and injustice test one man's relentless optimism. From one of China's foremost authors, Jia Pingwa's Happy Dreams is a powerful depiction of life in industrializing contemporary China, in all its humor and pathos, as seen through the eyes of Happy Liu, a charming and clever rural laborer who leaves his home for the gritty, harsh streets of Xi'an in search of a better life. After a disastrous end to a relationship, Hawa "Happy" Liu embarks on a quest to find the recipient of his donated kidney and a life that lives up to his self-given moniker. Traveling from his rural home in Freshwind to the city of Xi'an, Happy brings only an eternally positive attitude, his devoted best friend WuFu, and a pair of high-heeled women's shoes he hopes to fill with the love of his life. In Xi'an, Happy and Wufu find jobs as trash pickers sorting through the city's filth, but Happy refuses to be deterred by inauspicious beginnings. In his eyes, dusty birds become phoenixes, the streets become rivers, and life is what you make of it. When he meets the beautiful Yichun, he imagines she is the one to fill the shoes and his Cinderella-esque dream. But when the harsh city conditions and the crush of societal inequalities take the life of his friend and shake Happy to his soul, he'll need more than just his unrelenting optimism to hold on to the belief that something better is possible. -- back cover
Qin qiang
by
Pingwa Jia
( Book )
45 editions published between
1994
and 2016 in
Chinese
and held by 297 WorldCat member libraries worldwide
Ben shu yi yi ge shan nan cun zhen wei jiao dian, Jiang shu le nong min yu shi di de guan xi, Nong min de sheng cun zhuang tai, Tong guo yi ge jiao yin sheng de"feng zi"de yan guang, Shu xie le dui nong min chen zhong de fu dan ji nong cun wen hua de shi luo suo ji yu de shen ceng you lü yu shen qie tong qing. Ben shao yong wen zi hai yuan he ying zao yi ge huo sheng sheng de shi jie, Shi yi juan zhong guo dang dai xiang cun de shi shi
Huai nian lang
by
Pingwa Jia
( Book )
30 editions published between
2000
and 2017 in
Chinese
and held by 249 WorldCat member libraries worldwide
Ben shu miao xie:lie ren, Ji zhe, Lan tou zai wei shang zhou shang cun de shi wu zhi lang pai zhao cun dang de cha tu zhong, Xue guang zhi zai bi bi jie shi, Yao yao qi yu you ran cong sheng, Gui shi yi xiang die chu bu qiong
Bai ye
by
Pingwa Jia
( Book )
38 editions published between
1995
and 2017 in
Chinese
and held by 242 WorldCat member libraries worldwide
Er shi shi ji qi shi nian dai zhong hou qi yi lai, sui zhuo si xiang jie fang he gai ge kai fang de shen ru fa zhan, zhong guo dang dai wen xue chuang zuo huo de liao qian suo wei you de guang kuo kong jian, xiang ji yong xian chu yi pi sheng huo ji lei feng hou, yi shu zhun bei chong zu, shan yu si kao, qin yu tan suo de zuo jia . ta men de zuo pin ju you feng fu de si xiang nei han, shen ke de she hui yi yi he xian ming de yi shu feng ge, chan sheng liao guang fan de ying xiang, zai yi ding cheng du shang biao zhi zhuo zhong guo dang dai wen xue fa zhan de gui ji he shui ping . zhe xie zuo jia wei zhong guo dang dai wen xue de fan rong he fa zhan zuo chu liao zhong da gong xian, zai dang dai wen xue shi shang zhan you zhong yao de wei zhi ; ta men zhong de da bu fen ren yi zhi bao chi zhuo wang sheng de chuang zuo li he ying xiang li, bu duan di tui chu xin zuo, chao yue zi ji . cong shu lin xuan er shi shi ji qi shi nian dai zhong hou qi yi lai cheng jiu tu chu, feng ge xian ming, you guang fan ying xiang li de zuo jia, dui ta men de zuo pin jin xing quan mian de shu li, gui na he ze qu ; mei wei zuo jia de zuo pin wei yi xi lie, ge xi lie juan shu bu deng, mei juan yi qi zhong mou pian zuo pin de biao ti (chang pian zuo pin yi shu ming) ming ming . zhe shi yi xiang gui mo jiao da de chu ban ji hua, wo men jiang mei nian tui chu san zhi wu wei zuo jia de zuo pin xi lie, zai wu nian zuo you de shi jian li wan cheng zhe tao cong shu de bian ji chu ban gong zuo
Dai deng
by
Pingwa Jia
( Book )
10 editions published between
2013
and 2017 in 3 languages and held by 215 WorldCat member libraries worldwide
A story about the life of a woman government official of rural area in China
Gao lao zhuang
by
Pingwa Jia
( Book )
31 editions published between
1998
and 2016 in
Chinese
and held by 200 WorldCat member libraries worldwide
"Gao lao zhuang " shi jia ping ao de di qi bu chang pian xiao shuo, jiang shu liao da xue jiao shou gao zi lu hui dao gao lao zhuang yu wang xi gu ren zhi jian suo fa sheng de cuo zong fu za de qing gan jiu fen, ti xian liao feng bi shou jiu de huan jing suo dao zhi de ren de tui hua he gai ge kai fang dui ren de gai liang . gao lao zhuang shi yi ge ju you chuan qi se cai de cun zhuang, ju shuo na li de ren shi zui wei chun zheng de han ren, ke shi que pian pian ai xiao er cu su, shen zhi yi dai bu ru yi dai, zhe xie yu gao zi lu de qi zi dui cun zhuang de tui xiang xing cheng liao qiang lie de fan cha . gao lao zhuang shi gao zi lu de gu xiang, wei liao gei fu qin zuo san zhou nian de ji dian, gao zi lu tong qi zi xi xia cong sheng cheng hui dao liao gu xiang . yuan ben jie shou gao deng jiao yu cheng wei da xue jiao shou de ta hui dao cun zi hou, zai ci jie chu dao jiu de wen hua, jiu de huan jing he jiu de ren qun li ke shi ta hui dao liao cong qian, kai shi bian de bao shou, zi si . ci shi de gao lao zhuang yan ran cheng liao yi mian mo jing, zhao chu liao gao zi lu gu zi li suo gu you de xi guan, ge zhong chong tu he mao dun jie zhong er zhi
Tu men
by
Pingwa Jia
( Book )
27 editions published between
1996
and 2018 in 3 languages and held by 182 WorldCat member libraries worldwide
"Tu men " wei rao xiang cun yu cheng shi de zheng dou zhan kai, jiang shu liao yi ge cun zhuang cheng shi hua de guo cheng . ta shi jia ping ao chang pian xiao shuo zhong zui bao de yi ben, ye shi zui you te se de yi ben . xiao shuo tuo li liao zuo zhe yi guan de pai chi dou shi, xiang wang xiang cun de qing jie, li zhi di dui cheng shi dang zhong fu xiu de sheng cun fang shi he xiang cun de bao shou xin tai jin xing liao shuang zhong pi pan . zhu ren gong cheng yi shi yi ge you po li, ta shi ken gan de xiang cun gan bu, dan ta de si xiang shi ji wei bao shou de, ta ju pa cheng shi jiang zi ji sheng huo de cun zi tun mei, ju pa guo shang yi zhong li kai tu di de mei you gen de ri zi . ta bing mei you zhen zheng si kao ru he chu li cheng shi he xiang cun zhi jian de guan xi, er shi yong zi ji de fang shi wei bao cun zui hou yi kuai ji jiang bei cheng shi xi na de tu di er nu li zhuo . yi fang mian xiang bao liu jiu you de sheng huo fang shi, ling yi fang mian bu duan di bei zhou wei de cheng shi suo tong hua, sheng huo zai jia feng zhong de ren men wu yi shi tong ku de, fan kang de li liang yi shi ruo xiao de . bu lun shi cheng yi zui hou wei chou qian er qu dao bing ma yong de huang tang xing wei, huan shi zui hou bei qiang bi de jie ju dou shi wu fa bi mian de . gai ge de bu fa shi mei you ren he li liang ke yi zu dang de!
Bing xiang bao gao
by
Pingwa Jia
( Book )
21 editions published between
2002
and 2015 in
Chinese
and held by 170 WorldCat member libraries worldwide
Roman long de l'écrivain Jia Pingwa suivi d'une postface et d'une interview
more
fewer
Audience Level
0

1
Kids
General
Special
Audience level: 0.65 (from 0.47 for Happy drea ... to 0.81 for Wu kui / ...)
Related Identities
Associated Subjects
Authors
Authors, Chinese
Chen, Yingsong,
China
China--Danfeng Xian
China--Shaanxi Sheng
China--Shangzhou (Shaanxi Sheng)
China--Xi'an Shi
Chinese essays
Chinese fiction
Chinese language
Chinese literature
Chinese prose literature
Country life
Cultural Revolution (China : 1966-1976)
Epic literature, Chinese
Fei du (Jia, Pingwa)
Fiction
Hope
Human trafficking
Jia, Pingwa
Justice
Life
Manners and customs
Man-woman relationships
Marriage
Motion pictures
Motion pictures, Chinese
Optimism
Peasants in literature
Photography
Poverty
Romance fiction
Romance fiction, Chinese
Rural conditions
Self-actualization (Psychology)
Short stories, Chinese
Social change
Social conditions
Wit and humor
Yan, Lianke,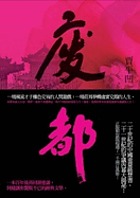 Covers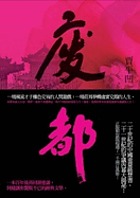 Alternative Names
Chia, P'ing-ao

Chia P′ing-ao 1952-....

Chia, P'ing-wa

Chia P′ing-wa 1952-....

Chia, Pinʾao

Chia, Pin'ao 1952-

Chia, Pʻing-ao

Chia, Pʹing-ao 1952-

Chia, P'ing-ao 1953-

Chia, Pʻing-wa

Chia, Pʹing-wa 1952-

Chia, P'ing-wa 1953-

Giả, Bình Ao

Giả, Bình Ao 1952-

Gu, Pingao

Ja, Pin'ua

Japingwa 1952-

Jia, Ping ao

Jia Ping′ao 1952-....

Jia, Ping wa.

Jia, Pingao.

Jia, Pingao 1952-

Jia, Pingao 1953-

Jia, Pingwa.

Jia Pingwa 1952-....

Jia, Pingwa 1953-

Jia Pingwa Chinees schrijver

Jia Pingwa Chinese writer, Mao Dun Literature Prize winner

Ka, Heiō

Ka, Heiō 1952-

Ka, Heio 1953-

Ping Ao Jia.

Ping wa Jia.

Pingao Jia.

Pingwa

Pingwa 1953-

Pingwa, Jia

Pingwa Jia 1952-....

Pingwa, Jia 1953-

Ťia, Pching-wa 1952-

Цзя Пинва

جیا پینقوا

ज्या पिंग्वा

가평왜 1952-

가평요 1952-

자핑와

쟈핑와 1952-

カ, ヘイオウ

カ, ヘイオウ 1953-

ジャ, ピンウア

チア, ピンアオ

贾, 平凹.

贾 平凹 1952-....

贾, 平凹 1953-

贾平凹

贾平凹 1952-

賈平凹 1953-

贾平凹 中国作家

贾平娃 1952-

贾平娃 1953-

Languages