Redclift, M. R.
Most widely held works by M. R Redclift
Sustainability : life chances and livelihoods
by
M. R Redclift
( )
30 editions published between
1999
and 2000 in
English
and held by 1,926 WorldCat member libraries worldwide
"The concept of sustainability is traditionally viewed in exclusively environmental terms. Sustainability: Life Chances and Livelihoods links peoples livelihoods and life chances to the concept of sustainability by examining the way in which social and economic processes complement and compound environmental change. Looking at the main ingredients of sustainable development - health, economic policy, land use, ethics and education, in both the north and south, this book demonstrates the way in which the life chances of individuals both effect and are affected by, their environments. Sustainability: Life Chances and Livelihoods shows that the scope of sustainability thinking needs to be widened to embrace public policies and experiences in both developed and developing countries. By providing a comparative focus, both spatially and temporally, the contributors demonstrate how the environmental concerns of the northern developed world are culturally translated into the south, often into immediate survival questions."--Jacket
Frontiers : histories of civil society and nature
by
M. R Redclift
( )
18 editions published in
2006
in
English
and held by 1,898 WorldCat member libraries worldwide
"In Frontiers, Michael Redclift examines the relationship between nature and society in frontier areas--contested zones in which rival versions of civil society vie with one another, often over the definition and management of nature itself. Drawing on his own fieldwork and extensive archival research, Redclift presents five cases in which civil societies emerged in frontier areas either to manage common property or to legitimize private holdings: common-pool resource management in the Spanish Pyrenees, European settlement on the forest frontier in nineteenth-century Canada, conflicts over land and water resources in coastal Ecuador, Mayan civil unrest in the Yucatan peninsula, and the encroachment of tourism on the Mexican Caribbean coast. Redclift describes a dialectical process in frontier regions in which human societies and their environments influence and illuminate one another: the frontier can be seen as a crucible in which both nature and civil institutions develop and "co-evolve." In each of the five case studies, he argues, migration and land settlement gave rise to ideologies of nature that reflected not only the social and ethnic characteristics of the settlers but also the the effects of market forces on the natural environment. In most of these areas the natural environment was transformed by the pressure of the market, especially global markets. But resistance to market pressure in turn created new avenues for political activity and the representation of cultural identity. Frontiers deepens and broadens our understanding of the role of the frontier, which, Redclift argues, needs to be considered within a global context that is of continuing importance today."--Publisher's website
Consuming space : placing consumption in perspective
by
M. R Redclift
( )
23 editions published between
1001
and 2016 in
English
and
Undetermined
and held by 1,663 WorldCat member libraries worldwide
Emerging from a series of seminars on 'Cultures of Consumption' which encouraged a robust interdisciplinary debate, this volume focuses on the temporal and spatial dimensions of consumption. The contributors specifically explore the changing dimensions of consumption as networking across temporal and transcultural contexts. In considering spaces and places of consumption, it explores how these are delineated and scaled over time, and how the politics of scale play out over the changing networked relationships of local, national, transnational and globalized consumption spaces. In these spatial processes, the role of 'place' can become both fixed and malleable. In some cases, 'placed' commodities appear to act at a distance, acquiring value and 'reputation', while in other cases, commodity biographies of place are suppressed by mechanisms of displacement. A team of leading scholars from the USA, UK and Latin America analyze the different orderings of the 'power of space' in the historical, material and cultural constructions of consumption. In doing so, the book also questions the way the changing nature of consumption is dealt with theoretically and conceptually across space, place and time and the complicity of this analysis
The international handbook of environmental sociology
by
M. R Redclift
( Book )
44 editions published between
1997
and 2011 in
English
and
German
and held by 1,183 WorldCat member libraries worldwide
This thoroughly revised Handbook provides an assessment of the scope and content of environmental sociology, and sets out the intellectual and practical challenges posed by the urgent need for policy and action to address accelerating environmental change
Social theory and the global environment
by
M. R Redclift
( Book )
30 editions published between
1994
and 2016 in
English
and
Korean
and held by 1,052 WorldCat member libraries worldwide
Issues such as ozone depletion, global warming, acid deposition, deforestation and species-loss have until recently been primarily matters for natural scientific determination and 'expert' policy prescription. If the social sciences had any role, it was to investigate social impacts of processes and policy responses formulated elsewhere. Social Theory and the Global Environment emphasizes the ways in which cultural, economic and political values are already involved in shaping the definitions of 'environmental problems' for scientific analysis. Providing a much-needed perspective on the relationship between social theory and sustainability, the book examines the challenge which environmental problems and human concerns with the environment represent for Sociology and stresses the necessity for the voice of social science to be heard on the most pressing issue of our time: environmental degradation and its human cost. The contributors, all international social scientists with longstanding interests in environmental issues, explore the current policy agenda from a critical perspective, emphasizing the need for qualitative studies of the way societies represent the 'environment' in public discourse. In their various ways they call into question purely technical versions of environmental management, and draw upon social theory to construct a broader view of humanity's relation to 'nature'. Social Theory and the Global Environment is the first volume in the Global Environmental Change series published in association with the ESRC Global Environmental Change Programme and edited by Michael Redclift, Martin Parry, Timothy O'Riordan, Robin Grove-White and Brian Robson
Sustainable development : exploring the contradictions
by
M. R Redclift
( Book )
63 editions published between
1987
and 2016 in
English
and held by 952 WorldCat member libraries worldwide
This book describes two processes and the contradiction between those processes: one is the destruction of life support systems and the attemps to free ourselves from environmental constrains and the other process is the creation of sustainable systems which have to be achieved by global thinking and internationalization of the problem
Refashioning nature : food, ecology, and culture
by
David Goodman
( Book )
23 editions published between
1991
and 2015 in
English
and
Undetermined
and held by 624 WorldCat member libraries worldwide
Food, from cultivation to consumption, provides the chief link between humankind and the "natural" environment. This book analyzes the apparently opposed imperatives of political economy and sustainability
Development and the environmental crisis : red or green alternatives?
by
M. R Redclift
( Book )
34 editions published between
1984
and 2014 in
English
and
Spanish
and held by 609 WorldCat member libraries worldwide
First published in 1984, Michael Redclift's book makes the global environmental crisis a central concern of political economy and its structural causes a central concern of environmentalism. Michael Redclift argues that a close analysis of the environmental crisis in the South reveals the importance of the share of resources obtained by different social groups. The development strategies based on the experiences and interests of Western capitalist countries fail to recognise that environmental degradation in the South is a product of inequalities in both global and local economic relations and
Chewing gum : the fortunes of taste
by
M. R Redclift
( Book )
14 editions published between
2004
and 2016 in
English
and held by 585 WorldCat member libraries worldwide
Not long after the Civil War, three time Mexican president and Alamo victor General Santa Ana introduced chicle, a rare ingredient from Mexico that was the basis for what would become chewing gum, to a Staten Island inventor. Both were down on their luck, and little did they know that their chance meeting would help create an icon of the modern age. A functionally useless product that simply makes us happy, gum popped onto the American scene with a bang, quickly becoming an icon for baseball, movie stars, adolescent rebellion, and attitude. A barometer of modernity, it was one of the first products to be advertised on billboards, a scheme hatched by the Wrigley brothers of Chicago. But there was another side to the story as well. For not only was gum a mass culture archetype, it helped fuel a long indigenous revolution in the jungles of the Yucatan. And ironically enough, it was gum manufacturers like Wrigley who ultimately funded the Mayan Indians who collected the chicle as they fought for autonomyfrom the Mexican government. -- Publishers description
more
fewer
Audience Level
0

1
Kids
General
Special
Audience level: 0.33 (from 0.04 for Chewing gu ... to 0.69 for Agricultur ...)
Related Identities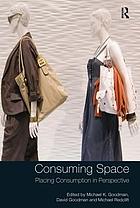 Covers
Alternative Names
Redclift, M. R.

Redclift, M. R. 1946-

Redclift, Michael.

Redclift, Michael 1946-

Redclift, Michael (Michael R.), 1946-

Redclift, Michael R.

Redclift Michael R. 1946-....

Redclift, Michael Rex 1946-

레드크리프트, 마이클 1946-

레드클리프트, M. R. 1946-

레드클리프트, 마이클 1946-

レッドクリフト, マイケル

Languages