Hey, Anthony J. G.
Most widely held works by Anthony J. G Hey
Gauge theories in particle physics : a practical introduction
by
Ian Johnston Rhind Aitchison
( Book )
140 editions published between
1981
and 2013 in
English
and
Undetermined
and held by 1,454 WorldCat member libraries worldwide
"This book provides an accessible, practical and comprehensive introduction to the three gauge theories of the 'standard model' of particle physics: quantum electrodynamics (QED), quantum chromodynamics (QCD) and the electroweak theory. For each of them, the authors provide a thorough discussion of the main conceptual points; a detailed exposition of many practical calculations of physical quantities; and a comparison of these quantitative predictions with experimental results. For this two-volume third edition, much of the book has been re-written to reflect developments over the last decade, both in the curricula of university courses, and in particle physics research. On the one hand, substantial new material has been introduced which is intended for use in undergraduate physics courses. New introductory chapters provide a precise historical account of the properties of quarks and leptons, and a qualitative overview of the quantum field description of their interactions, at a level appropriate to third year courses. The chapter on relativistic quantum mechanics has been enlarged and is supplemented by additional sections on scattering theory and Green functions, in a form appropriate to fourth year courses. On the other hand, since precision experiments now test the theories beyond lowest order in perturbation theory, an understanding of the data requires a more sophisticated knowledge of quantum field theory, including ideas of renormalisation. The treatment of quantum field theory has therefore been considerably extended so as to provide a uniquely accessible and self-contained introduction to quantum field dynamics, as described by Feynman graphs. The level is suitable for advanced fourth year undergraduates and first year graduates. These developments are all contained in the first volume, which ends with a discussion of higher order corrections in QED; the second volume is devoted to the non-Abelian gauge theories of QCD and the electroweak theory. As in the first two editions, emphasis is placed throughout on developing realistic calculations from a secure physical and conceptual basis."--BOOK JACKET (V.1)
Einstein's mirror
by
Anthony J. G Hey
( Book )
26 editions published between
1996
and 2004 in 4 languages and held by 789 WorldCat member libraries worldwide
"The young Einstein was haunted by a strange thought: would his image appear in a mirror whilst he and the mirror were moving at the speed of light? His questions were resolved with the creation of the theory of special relativity. Einstein's Mirror is a book on relativity with a difference. Following the successful format of their earlier book, The Quantum Universe, the authors blend a simple, non-mathematical account of the underlying theory of special relativity and gravitation with a description of the way these theories have been triumphantly supported by experiment." "Final-year students at school, general readers with an interest in science and undergraduates in science subjects will all be able to enjoy and benefit from this novel exposition."--Jacket
The new quantum universe
by
Anthony J. G Hey
( Book )
39 editions published between
1987
and 2010 in 7 languages and held by 743 WorldCat member libraries worldwide
This new edition includes a host of new discoveries made in the field of quantum mechanics since 1987. It also looks ahead at the anticipated nanotechnology revolution, describing quantum cryptography, quantum computing & quantum teleportation
Feynman lectures on computation
by
Richard P Feynman
( Book )
40 editions published between
1996
and 2000 in
English
and
Undetermined
and held by 702 WorldCat member libraries worldwide
Feynman's philosophy of learning and discovery comes through strongly in these lectures. He constantly points out the benefits of playing around with concepts and working out solutions to problems on your own - before looking at the back of the book for the answers. As Feynman says in the lectures: "If you keep proving stuff that others have done, getting confidence, increasing the complexities of your solutions - for the fun of it - then one day you'll turn around and discover that nobody actually did that one! And that's the way to become a computer scientist."
Feynman and computation : exploring the limits of computers
by
Anthony J. G Hey
( Book )
19 editions published between
1998
and 2002 in
English
and
English, Middle
and held by 397 WorldCat member libraries worldwide
"Richard P. Feynman made profoundly important and prescient contributions to the physics of computing, notably with his seminal articles "There's Plenty of Room at the Bottom" and "Simulating Physics with Computers." These two provocative papers (both reprinted in this volume) anticipated, decades before their time, several breakthroughs that have since become fields of science in their own right, such as nanotechnology and the newest, perhaps most exciting area of physics and computer science, quantum computing." "Both a tribute to Feynman and a new exploration of the limits of computers by some of today's most influential scientists, Feynman and Computation continues the pioneering work started by Feynman and published by him in his own Lectures on Computation. This new computation volume consists of both original chapters and reprints of classic papers by leaders in the field. Feynman and Computation will generate great interest from the scientific community and provide essential background for further work in this field."--Jacket
The computing universe : a journey through a revolution
by
Anthony J. G Hey
( Book )
22 editions published between
2014
and 2015 in
English
and held by 346 WorldCat member libraries worldwide
"Computers now impact almost every aspect of our lives, from our social interactions to the safety and performance of our cars. How did this happen in such a short time? And this is just the beginning. In this book, Tony Hey and Gyuri Pápay lead us on a journey from the early days of computers in the 1930s to the cutting-edge research of the present day that will shape computing in the coming decades. Along the way, they explain the ideas behind hardware, software, algorithms, Moore's Law, the birth of the personal computer, the Internet and the Web, the Turing Test, Jeopardy's Watson, World of Warcraft, spyware, Google, Facebook, and quantum computing. This book also introduces the fascinating cast of dreamers and inventors who brought these great technological developments into every corner of the modern world. This exciting and accessible introduction will open up the universe of computing to anyone who has ever wondered where his or her smartphone came from"--
Grid computing : making the global infrastructure a reality
by
Fran Berman
( Book )
22 editions published between
2003
and 2005 in
English
and held by 319 WorldCat member libraries worldwide
Grid computing is applying the resources of many computers in a network to a single problem at the same time Grid computing appears to be a promising trend for three reasons: its ability to make more cost-effective use of a given amount of computer resources; as a way to solve problems that can't be approached without an enormous amount of computing power; and because it suggests that the resources of many computers can be cooperatively and perhaps synergistically harnessed and managed as a collaboration toward a common objective. This book features contributions from the major players in the field and covers all aspects of grid technology from motivation to applications. It provides an extensive state-of-the-art guide in grid computing and is essential reading for researchers in computing and engineering, physicists, statisticians, engineers and mathematicians and IT policy makers
The fourth paradigm : data-intensive scientific discovery
by
Anthony J. G Hey
( Book )
8 editions published between
1976
and 2009 in
English
and held by 166 WorldCat member libraries worldwide
"This collection of essays expands on the vision of pioneering computer scientist Jim Gray for a new, fourth paradigm of discovery based on data-intensive science."--Page 4 of cover
more
fewer
Audience Level
0

1
Kids
General
Special
Audience level: 0.29 (from 0.07 for The new qu ... to 0.96 for Non-Abelia ...)
Related Identities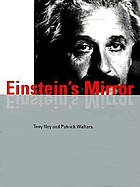 Alternative Names
Grenville Hey, Anthony John 1946-

Hey, A. J.

Hey, A. J. G.

Hey, A. J. G. 1946-

Hey, A. J. G. (Anthony J. G.)

Hey, Anthony J. G. 1946-

Hey, Anthony J. G. (Anthony John Grenville), 1946-

Hey, Anthony John Grenville 1946-

Hey Tony

Hey, Tony 1946-

Hey, Tony (Anthony J. G.)

Tony Hey British physicist

ヘイ, A

ヘイ, A. J. G.

ヘイ, トニー

托尼·黑

Languages
Covers