Coren, Stanley
Most widely held works about Stanley Coren
Born to bark : my adventures with an irrepressible and unforgettable dog

by

Stanley Coren

( Book )

Born to bark : my adventures with an irrepressible dog and unforgettable dog

by

Stanley Coren

( Book )

Neuropsychologists : Roger Wolcott Sperry, Stanley Coren, Donald O. Hebb, Alexander Luria, Steven Laureys, Brian Butterworth, Wilder Penfield, Norman Geschwind, Brenda Milner, Armindo Freitas-Magalháes, Karl Lashley, Marshall Kirk, Eleanor Saffran, Elkhonon Goldberg, Letitia Libman, António Damásio, Muriel Lezak

( Book )
Most widely held works by Stanley Coren
The left-hander syndrome : the causes and consequences of left-handedness
by
Stanley Coren
( Book )
24 editions published between
1992
and 2014 in
English
and
Dutch
and held by 1,843 WorldCat member libraries worldwide
"If you are among the 10 percent of people who happen to be left-handed, you've had to endure such derisive terms as 'gauche' and 'a left-handed compliment.' At school you may have been forced to write with your right hand. And in another century your proclivity might have gotten you accused of witchcraft. Any left-handed person, or the spouse, parent, or friend of one, will be captivated by this essential and eye-opening book. With bracing wit and a flawless command of current research, psychologist Stanley Coren answers such questions as: Is left-handedness acquired genetically or socially? Are southpaws more creative than their right-handed fellows? Why do left-handers seem to die younger than right-handers? What can left-handers do to counteract the perils and prejudices that confront them in a world that leans to the right?"--Publisher's description
Sleep thieves : an eye-opening exploration into the science and mysteries of sleep
by
Stanley Coren
( Book )
24 editions published between
1986
and 2014 in 8 languages and held by 1,670 WorldCat member libraries worldwide
In this engrossing, expansive look at the facts and folklore of sleep, best-selling author Stanley Coren provides astounding new evidence that we are becoming an increasingly sleep-deprived society, and that this condition is seriously affecting our work, posing a danger to ourselves and others. He shows, for example, that the Exxon Valdez oil spill, the disaster involving the space shuttle Challenger, and the nuclear accidents at both Chernobyl and Three Mile Island were all associated with people suffering from sleep deprivation. Drawing on dramatic interviews with a range of professionals including doctors, airline pilots, stockbrokers, and truck drivers, Coren shows the risks that everyone now faces as more and more people in the workforce operate with insufficient sleep. He also looks at some of the more subtle and insidious effects of sleep loss on our physical and mental health and explains how to tell whether you are getting enough sleep. In addition Coren asks intriguing questions like: Do fish sleep? Are there really "morning" people and "night" people? Why is it virtually impossible to fall asleep during midmorning hours no matter how tired you are? And how is it that you can sleep for hours on a plane and never feel rested? Some provocative stories about sleep oddities are presented along with a description of some strange sleep disorders that affect a surprisingly large number of people. Finally, the book describes specific techniques to help children sleep through the night and to improve the quality and efficiency of your own sleep
Why we love the dogs we do : how to find the dog that matches your personality
by
Stanley Coren
( Book )
30 editions published between
1988
and 2012 in 6 languages and held by 1,330 WorldCat member libraries worldwide
Offers advice on how to choose the perfect dog, providing information on how to evaluate each personality trait of the dog and the owner to determine if the match will work or not
Sensation and perception
by
E. Bruce Goldstein
( Book )
75 editions published between
1978
and 2004 in 3 languages and held by 1,317 WorldCat member libraries worldwide
This book provides broad, theoretically balanced coverage, along with late-breaking discoveries and new thinking, on how we see, hear, smell, touch, and make sense of our world. Featuring do-it-yourself demonstrations of actual perceptual phenomena, Coren, Ward, and Enns's interactive approach to sensation and perception enables the reader to use their own senses to understand this fascinating and dynamic field
The intelligence of dogs : canine consciousness and capabilities
by
Stanley Coren
( Book )
17 editions published between
1994
and 1995 in
English
and
Dutch
and held by 1,231 WorldCat member libraries worldwide
Coren examines the mental abilities of dogs, including memory, the ability to understand human language, and emotion, as well as how the varios breeds differ in intelligence
How dogs think : understanding the canine mind
by
Stanley Coren
( Book )
9 editions published between
2004
and 2005 in
English
and
Dutch
and held by 1,062 WorldCat member libraries worldwide
An exploration of canine thought and feeling draws on current scientific research to offer insight into how to solve problems through a better understanding of dog behavior
Why does my dog act that way? : a complete guide to your dog's personality
by
Stanley Coren
( Book )
8 editions published between
2006
and 2007 in
English
and held by 1,054 WorldCat member libraries worldwide
"For years, even scientists mistakenly believed that dogs were simply domesticated wolves. But recent discoveries have demonstrated that dogs are actually much more complex than their wild cousins--their ability to adapt to a man-made world is far more flexible, and their personalities are far more diverse. Using findings from scientific experiments by dog breeders and the domestication of foxes and wolves, Coren re-creates the story of how dogs evolved into the myriad forms and breeds we love today. With specific information on which breeds were bred to become more dominant, affectionate, cooperative, or even dangerous, this practical, surprising book can help you to select a new companion or simply to understand your old friend better. Coren also presents a simple, fun test you can administer to your own dog to get a detailed picture of his personality. You, too, can train your pet to become a friendly, calm, confident, "bomb-proof" dog.--From publisher description."--Source other than the Library of Congress
How to speak dog : mastering the art of dog-human communication
by
Stanley Coren
( Book )
44 editions published between
2000
and 2016 in 11 languages and held by 998 WorldCat member libraries worldwide
At long last, dogs will know just how smart their owners can be. By unlocking the secrets of the hidden language of dogs, the author, a psychologist, allows us into the doggy dialogue and makes two-way communication a reality. For the first time, instead of receiving an incomprehensible mash of mixed human signals, man's best friend will be treated to the proper use of dog language. Finally, effective communication can take place between canines and these "strange tall dogs" who have mystified them for so long. Building on research into the simplified language of "baby talk" (that nearly universally recognized "motherese" with which mothers speak to their infants), the author provides insights into the structure and form of the simplified language that many dog owners use to communicate with their pets. A better understanding of this language, "Doggish," is the key to improved two-way communication. The book provides not only the sounds, words, actions, and movements with which we can effectively communicate with our dogs, but deciphers the signs that our dogs give to us. By giving us the information we need to interpret the wagging of their tails, the flapping of their ears, the movement of their bodies, and the lapping of their tongues as much as their barks, the author allows us into their rich world of communication, giving dog-lovers the skills they need to improve their relationships with their pets. As every owner will admit, dogs have an uncanny ability to respond to nuances of human speech. Although actual conversation of the sort Lassie seemed capable of in Hollywood mythmaking remains forever out of reach, research and observation show that a great deal of real communication is possible beyond the giving and obeying of commands. This book explores the limits of dogs' language abilities and charts the possibilities. It gives owners the key to interpret correctly not only information but emotional states. With easy-to-follow tips on how humans can mimic the language dogs use to talk with each other, it provides a surprising and fascinating window into the world of dog communication, why they speak and what they talk about. Drawing on substantial research in animal behavior, evolutionary biology, and years of personal experience, the author demonstrates that the average house dog can differentiate between 60 and 140 words, though some research suggests that dogs can hear many more and also pick words out of sentences and respond to them. This work examines people's beliefs about the ability of their dogs to communicate and contrasts those with the scientific reality. As the author shows us, the gulf is more narrow than many people think, and the rewards of bridging it are endless
Why do dogs have wet noses?
by
Stanley Coren
( Book )
8 editions published between
2006
and 2009 in 3 languages and held by 851 WorldCat member libraries worldwide
Describes the history and some interesting facts about the behavior and habits of dogs
The modern dog : a joyful exploration of how we live with dogs today
by
Stanley Coren
( Book )
7 editions published between
2008
and 2009 in
English
and held by 831 WorldCat member libraries worldwide
Evaluates the cultural, literary, religious, and economic ways in which the human race has shaped its relationship with dogs throughout the past 15,000 years, sharing stories of how dogs have become entangled in human political, legal, and evolutionary processes
more
fewer
Audience Level
0

1
Kids
General
Special
Audience level: 0.26 (from 0.10 for Neuropsych ... to 0.83 for L'intellig ...)
Related Identities
Associated Subjects
Agriculture
Animal behavior
Animal communication
Animal intelligence
Cairn terrier
Communication
Damasio, Antonio R
Dog breeds
Dog owners
Dog owners--Psychology
Dogs
Dogs--Behavior
Dogs--Psychological aspects
Dogs--Psychology
Dogs--Selection
Dogs--Social aspects
Dogs--Training
Geschwind, Norman
Hebb, D. O.--(Donald Olding)
Human-animal communication
Human-animal relationships
Human behavior
Lashley, Karl S.--(Karl Spencer),
Laterality
Left and right (Psychology)
Left- and right-handedness
Lurii︠a︡, A. R.--(Aleksandr Romanovich),
Milner, Brenda
Neuropsychology
Neurosciences
Optical illusions
Optical illusions--Psychological aspects
Penfield, Wilder,
Perception
Perception--Physiological aspects
Pets
Psychology
Senses and sensation
Sleep--Physiological aspects
Sleep--Psychological aspects
Sperry, Roger,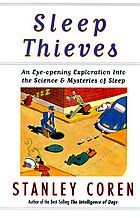 Alternative Names
Coren, S.

Korens, Stenlijs

Stanley Coren Ahli psikologi Amerika

Stanley Coren American psychologist

Stanley Coren Amerikaans psycholoog

코렌, 스탠리

コレン, スタンレー

スタンレー・コレン

斯坦利·科伦

Languages
Covers