Adler, Margot
Most widely held works about Margot Adler
Most widely held works by Margot Adler
Drawing down the moon : witches, Druids, goddess-worshippers, and other pagans in America today
by
Margot Adler
( Book )
50 editions published between
1979
and 2014 in
English
and held by 2,705 WorldCat member libraries worldwide
Almost thirty years since its original publication, Drawing Down the Moon continues to be the only detailed history of the burgeoning but still widely misunderstood Neo-Pagan subculture. Margot Adler attended ritual gatherings and interviewed a diverse, colorful gallery of people across the United States, people who find inspiration in ancient deities, nature, myth, even science fiction. Contrary to stereotype, what Adler discovered was neither cults nor odd sects, but religious groups that are nonauthoritarian in spirit and share the belief that there is no one single path to divinity
Ba jiu dian zhong de tai yang = Morning sun
( Visual )
13 editions published between
2003
and 2015 in
English
and held by 464 WorldCat member libraries worldwide
This film attempts in the space of a two-hour documentary film to create an inner history of the Great Proletarian Cultural Revolution (c.1964-1976). It provides a multi-perspective view of a tumultuous period as seen through the eyes--and reflected in the hearts and minds--of members of the high-school generation that was born around the time of the founding of the People's Republic of China in 1949, and that came of age in the 1960s. Others join them in creating in the film's conversation about the period and the psycho-emotional topography of high-Maoist China, as well as the enduring legacy of that period
Absolutely positive
( Visual )
2 editions published between
1991
and 2003 in
English
and held by 273 WorldCat member libraries worldwide
An intimate look at the lives of 11 unique individuals, all living with HIV. Ranging in age from 17 to 60, the group represents a wide variety of lifestyles, ethnicities, and risk groups - attesting to the ever present reality that AIDS spares no one
Vampires are us : understanding our love affair with the immortal dark side
by
Margot Adler
( Book )
6 editions published in
2014
in
English
and held by 133 WorldCat member libraries worldwide
""Vampires. Why do we care? In these pages you will find what is very simply, the most literate, imaginative, and just plain fascinating answer to that question ever written." Whitley StrieberIn a culture that does not do death particularly well, we are obsessed with mortality. Margot Adler writes, "Vampires let us play with death and the issue of mortality. They let us ponder what it would mean to be truly long lived. Would the long view allow us to see the world differently, imagine social structures differently? Would it increase or decrease our reverence for the planet? Vampires allow us to ask questions we usually bury."As Adler, a longtime NPR correspondent and question asker, sat vigil at her dying husband's bedside, she found herself newly drawn to vampire novels and their explorations of mortality. Over the next four years--by now she has read more than 270 vampire novels, from teen to adult, from gothic to modern, from detective to comic--she began to see just how each era creates the vampires it needs. Dracula, an Eastern European monster, was the perfect vehicle for 19th-century England's fear of outsiders and of disease seeping in through its large ports. In 1960s America, Dark Shadows gave us the morally conflicted vampire struggling against his own predatory nature, who still enthralls us today. Think Spike and Angel, Stefan and Damon, Bill and Eric, the Cullens. Vampires Are Us explores the issues of power, politics, morality, identity, and even the fate of the planet that show up in vampire novels today. Perhaps, Adler suggests, our blood is oil, perhaps our prey is the planet. Perhaps vampires are us"--
The First Amendment in a digital age
( Recording )
1 edition published in
2005
in
English
and held by 52 WorldCat member libraries worldwide
Recorded at the National Archives in Washington, D.C., in 2005, this program examines the reasons for both safeguarding and limiting speech
Drawing down the moon : witches, druids, goddess-worshippers, and other pagans in America
by
Margot Adler
( )
5 editions published in
2018
in
English
and held by 37 WorldCat member libraries worldwide
Almost forty years since its original publication, Drawing Down the Moon continues to be the only detailed history of the burgeoning but still widely misunderstood Neo-Pagan subculture. Margot Adler attended ritual gatherings and interviewed a diverse, colorful gallery of people across the United States, people who find inspiration in ancient deities, nature, myth, even science fiction. In this revised edition, Adler takes a fascinating and honest look at the religious experiences, beliefs, and lifestyles of modern America's Pagan groups
The Burning Times
by
Rina Fraticelli
( Visual )
2 editions published between
1993
and 1999 in
English
and held by 36 WorldCat member libraries worldwide
Discusses legends and misconceptions regarding the term "witch". Examines women's roles in goddess-based religions and how the Christian church attacked them as witches during the Middle Ages. Supports the belief that anti-witch hysteria persists today in modern society's cultural acceptance of violence against women
The Roberts Court : What can this term tell us about the future of the court?
( Recording )
1 edition published in
2006
in
English
and held by 23 WorldCat member libraries worldwide
Each July, in cooperation with the National Constitution Center, Justice Talking asks constitutional experts to review the highlights of the Supreme Court's term. This year, with the appointments of Chief Justice John Roberts and Justice Samuel Alito, the Court has undergone its most significant changes in over a decade. Join us as our distinguished panel helps us understand how the new justices will change the balance on key issues like executive power, states' rights, abortion and gay rights, and gives us insights on the future direction of the Court. Our special guests for this live event are: Joan Biskupic, the author of the book 2Sandra Day O'Connor3 and a long-time Supreme Court journalist; Richard Epstein, the James Parker Hall Distinguished Service Professor of Law and the director of the John M. Olin Program in Law and Economics at the University of Chicago; and Kathleen Sullivan, the Stanley Morrison Professor of Law and a former dean at Stanford Law School."--Website
Domestic spying : what are the checks on presidential power
( Recording )
1 edition published in
2006
in
English
and held by 20 WorldCat member libraries worldwide
After recent reports in the New York Times, the Bush Administration has admitted it authorized the National Security Agency to eavesdrop on suspected terrorists within the United States without obtaining court approval. These actions raise significant questions about how far government can go to track terrorists and whether our civil liberties are on a crash course with executive power. Join Justice Talking as we take a look at U.S. intelligence policies and ask whether they are legal and effective at safeguarding the homeland
Justice talking, from NPR : civics education : patriotism or skepticism
( Recording )
1 edition published in
2003
in
English
and held by 8 WorldCat member libraries worldwide
It's "civic education in the real world" brought to you via a collaboration between the New York Times Learning Network and NPR's Justice talking, a radio program hosted by Margot Adler and produced by the Annenberg Public Policy Center at the University of Pennsylvania. Gives students and teachers an introduction to headline issues and events related to law and justice. An 8th grade history class in Concord, Massachusetts, discusses patriotism. The following questions are debated by participants: Is it the role of educators to instill patriotism? Is it time to re-visit how civics is taught in American schools? Should public schools teach students to love their country?
more
fewer
Audience Level
0

1
Kids
General
Special
Audience level: 0.25 (from 0.07 for The Robert ... to 0.75 for Noon rally ...)
Related Identities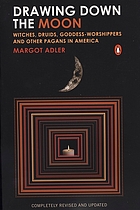 Covers
Alternative Names
Margot Adler Amerikaans auteur (1946-2014)

Margot Adler amerykańska pisarka i dziennikarka

Margot Adler author, Neopagan, and National Public Radio reporter

Margot Adler US-amerikanische Autorin, Journalistin und Wicca-Priesterin

Марго Адлер

מרגו אדלר

مارجوت ادلر

مارغوت أدلر كاتبة أمريكية

アドラー, マーゴット

マーゴット・アドラー

玛戈特·阿德勒

Languages