Treverton, Gregory F.
Most widely held works by Gregory F Treverton
New challenges, new tools for defense decisionmaking
by
Stuart E Johnson
( )
14 editions published between
2001
and 2003 in
English
and held by 1,713 WorldCat member libraries worldwide
It is still easy to underestimate how much the collapse of the Soviet Union and the end of the Cold War and then the terrorist attacks of September 11, 2001 transformed the task of American foreign and defense policymaking. In place of predictability (if a sometimes terrifying predictability), the world is now very unpredictable. In place of a single overriding threat and benchmark by which all else could be measured, a number of possible threats have arisen, not all of them states. In place of force-on-force engagements, U.S. defense planners have to assume "asymmetric" threats ways not to defeat U.S. power but to render it irrelevant. This book frames the challenges for defense policy that the transformed world engenders, and it sketches new tools for dealing with those challenges from new techniques in modeling and gaming, to planning based on capabilities rather than threats, to personnel planning and making use of "best practices" from the private sector
Reshaping national intelligence for an age of information
by
Gregory F Treverton
( )
20 editions published between
2001
and 2005 in
English
and held by 1,561 WorldCat member libraries worldwide
In a bold and penetrating study, Gregory Treverton, former Vice Chair of the National Intelligence Council and Senate investigator, offers his insider's views on how intelligence gathering and analysis must change. Treverton suggests why intelligence needs to be contrarian and attentive to the longer term. Believing that it is important to tap expertise outside government to solve intelligence problems, he argues that involving colleagues in the academy, think tanks, and Wall Street befits the changed role of government from doer to convener, mediator, and coalition-builder. Hb ISBN (2001): 0-521-58096-X
Assessing the tradecraft of intelligence analysis
by
Gregory F Treverton
( )
11 editions published in
2008
in
English
and held by 1,458 WorldCat member libraries worldwide
This report assesses the tradecraft of intelligence analysis across the main U.S. intelligence agencies, such as the Central Intelligence Agency and the National Security Agency, and recommends improvements. The report makes a number of recommendations for improving analysis for a world of threats very different from that of the Cold War. It focuses on the two essentials of analysis-first, people; second, the tools they have available. The December 2004 intelligence reform legislation set in motion initiatives that move in the right direction. The creation of a Deputy Director of National Intelligence for Analysis will provide a real hub for developing tradecraft and tools and for framing critical tradeoffs. The establishment of a National Intelligence University will provide a focal point for training in analysis. The creation of a National Counterterrorism Center will shift intelligence analysis toward problems or issues, not agencies or sources. The building of a Long Term Analysis Unit at the National Intelligence Council can lead away from the prevailing dominance of current intelligence. And the formation of an Open Source Center can create a seed bed for making more creative use of open-source materials. These specific initiatives are promising but they are just the beginnings. For all the language about the importance of intelligence analysis, data-sharing, fusion, and the like, the national and Intelligence Community leadership today devalues intelligence analysis. A fundamental change is also needed in attitudes and existing organizational cultures
Making policy in the shadow of the future
by
Gregory F Treverton
( )
10 editions published in
2010
in
English
and held by 1,388 WorldCat member libraries worldwide
The National Intelligence Council's (NIC's) 2008 report Global Trends 2025: A Transformed World projects what the world will look like in 2025 based on recent trends. However, as an intelligence organization, the NIC limits its report to describing the impacts of future trends on the United States -- it cannot explore the important question: How should U.S. policy adapt now to account for these trends and the future that will result from them? This paper takes on that task. It focuses on important issues for which a long-term perspective leads to different immediate choices for U.S. policy than would result from only a short-term perspective. These include energy and climate change; defense policy, including the diffusion of nuclear weapons and the movement to abolish them; the reshaping of international law and institutions; the structure of the federal government; and the U.S. relationship with Mexico. For some other issues, long- and short-term thinking produce similar conclusions; yet for still others, the two perspectives seem difficult to reconcile
Commercial power centers in emerging markets
by
Gregory F Treverton
( )
4 editions published in
1998
in
English
and held by 1,364 WorldCat member libraries worldwide
As the ongoing Asian crises underscore, policymaking and policies are becoming less the exclusive purview of governments and more the outcome of a complex process in which diverse groups participate actively, with varying degrees of influence. A commercial power center (CPC) is any group, combination, or coalition that seeks to influence the design and implementation of government economic policies to suit its interests. This analytic framework is used to assess the changing politics of economic policymaking--to identify new groups with stakes and older ones that may be losing influence, and to evaluate their interaction in the making of government policy. The influence of selected CPCs in emerging markets matters for both what analysts look at and how they view those new targets. Asia's financial crisis, which struck as this project was in its final stages, drove home that lesson. The authors illustrate their methodology by examining four countries--Mexico, Turkey, China, and Indonesia--that are in transition and that vary widely from one another
Reorganizing U.S. domestic intelligence assessing the options
by
Gregory F Treverton
( )
9 editions published in
2008
in
English
and held by 1,271 WorldCat member libraries worldwide
"One of the questions in the fight against terrorism is whether the United States needs a dedicated domestic intelligence agency separate from law enforcement, on the model of many comparable democracies. To examine this issue, Congress directed that the Department of Homeland Security perform an independent study on the feasibility of creating a counterterrorism intelligence agency and the department turned to the RAND Corporation for this analysis but asked it specifically not to make a recommendation. This volume lays out the relevant considerations for creating such an agency. It draws on a variety of research methods, including historical and legal analysis; a review of organizational theory; examination of current domestic intelligence efforts, their history, and the public's view of them; examination of the domestic intelligence agencies in six other democracies; and interviews with an expert panel made up of current and former intelligence and law enforcement professionals. The monograph highlights five principal problems that might be seen to afflict current domestic intelligence enterprise; for each, there are several possible solutions, and the creation of a new agency addresses only some of the five problems. The volume discusses how a technique called break-even analysis can be used to evaluate proposals for a new agency in the context of the perceived magnitude of the terrorism threat. It concludes with a discussion of how to address the unanswered questions and lack of information that currently cloud the debate over whether to create a dedicated domestic intelligence agency."--Rand web site
Film piracy, organized crime, and terrorism
by G.F Treverton
( )
8 editions published between
2008
and 2009 in
English
and held by 1,056 WorldCat member libraries worldwide
This report presents the findings of research into the involvement of organized crime and terrorist groups in counterfeiting products ranging from watches to automobile parts, from pharmaceuticals to computer software. It presents detailed case studies from around the globe in one area of counterfeiting, film piracy, to illustrate the broader problem of criminal--and perhaps terrorist--groups finding a new and not-much-discussed way of funding their activities. Piracy is high in payoff and low in risk, often taking place under the radar of law enforcement. The case studies provide compelling evidence of a broad, geographically dispersed, and continuing connection between film piracy and organized crime, as well as evidence that terrorist groups have used the proceeds of film piracy to finance their activities. Counterfeiting is a threat not only to the global information economy, but also to public safety and national security. Cooperation among law enforcement and governments around the world is needed in the battle against intellectual-property theft, and meaningful progress will require increased political will, strong legislation, consistent enforcement, deterrent sentencing, and innovative solutions. The report lays out an agenda of measures. Increased global intelligence-gathering and sharing is needed to further illuminate the scope and nature of the connections between piracy and organized crime, and policymakers and law enforcement worldwide should reexamine the common but erroneous assumption that counterfeiting is a victimless crime
Rethinking America's security : beyond Cold War to new world order
by
Graham T Allison
( Book )
9 editions published in
1992
in
English
and held by 842 WorldCat member libraries worldwide
During the Cold War, American national security seemed clearly defined: to protect against the overarching threat of the Soviet Union and Communist expansion. But with the demise of Communism, America must reconsider its role in the world as dramatically as it did after victory in World War II. As the only real superpower, how should we use our military strength? What are the lessons of the Persian Gulf War? How and when do we cut back on our defense and national security establishment? In the New World Order a country's social cohesion and economic strength at home are increasingly important determinants of its success. To what extent does America need to reconsider its national security in domestic terms--i.e., improving economic competitiveness and learning to live within its means? In this new collection, sponsored by the American Assembly and the Council on Foreign Relations, a group of leading experts assesses the changing conception of national security in the 1990s and its implications for American policy at home and abroad
Moving toward the future of policing
( )
7 editions published in
2011
in
English
and held by 615 WorldCat member libraries worldwide
Some police forces believe that 20 years from now they will operate much as they do today, but advances in technology and operating concepts are driving significant changes in day-to-day police operations. This book explores potential visions of the future of policing, based on the drivers of jurisdiction, technology, and threat, and includes concrete steps for implementation. This analysis is based on a review of policing methods and theories from the 19th century to the present day. Recommendations include educating personnel and leaders to build internal support for change, transitioning to shared technical platforms, and leveraging winning technologies. Because criminals will also use new technology that becomes available, the key to the future of policing will not be the technology itself; it will be the ways in which police forces adapt the technology to their needs
more
fewer
Audience Level
0

1
Kids
General
Special
Audience level: 0.53 (from 0.37 for Commercial ... to 0.82 for The future ...)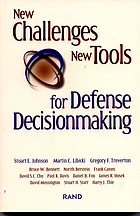 Alternative Names
Treverson, Gregory F.

Treverson, Gregory F. 1947-

Treverton, Gregory 1947-

Trevorton, Gregory F.

Trevorton, Gregory F. 1947-

Languages
Covers