Cato Institute
Most widely held works about Cato Institute
more
fewer
Most widely held works by Cato Institute
Regulation
( )
in
English
and held by 1,739 WorldCat member libraries worldwide
The periodical claims to examine "every market, from agriculture to health and transportation, and nearly every government intervention, from interstate commerce regulation to labor law and price controls. ... With contributions from the nation's top economists, policy analysts, and legal experts, Regulation guarantees the objective, in-depth analysis you need to stay on top of regulatory and economic policymaking in Washington, D.C."--Home page
The Cato Journal
by
Cato Institute
( )
in
English
and
Undetermined
and held by 1,023 WorldCat member libraries worldwide
"Contains papers presented during policy conferences held by the Cato Institute promoting limited U.S. government and individual freedom."
Privatization and educational choice
by
Myron Lieberman
( Book )
2 editions published in
1989
in
English
and held by 1,003 WorldCat member libraries worldwide
This book describes how and why educational choice movements will affect public education. It uses a public-choice approach to argue that both the supporters and opponents of private and school choice have failed to address several critical issues. Following an introductory chapter, chapter 2 is devoted to the rationale for contracting out instructional services, its development in other public services, and its advantages and disadvantages. Chapter 3 focuses on two issues critical to all forms of privatization--comparative costs and the evaluation of outcomes. The fourth chapter examines previous efforts to contract out instruction and issues for making such efforts more effective. Chapter 5 discusses educational vouchers and the broader political and intellectual controversy over whether certain services should be provided through our political or our economic system. Competition issues raised by voucher proposals are discussed in the sixth chapter, and chapter 7 takes up four independent arguments for vouchers. The eighth chapter presents a political analysis of voucher plans and an assessment of their chances for enactment. Chapter 9 discusses whether or not privatization will develop as a cottage industry or as a large-scale enterprise and explores the possibilities of franchising certain kinds of educational services. Proposals for the withdrawal of government support for and provision of education ("load shedding") are analyzed in the 10th chapter, with a focus on home schooling. The final chapter analyzes the ethical and professional issues raised by privatization in education. Seven tables, an index, and notes for each chapter are included. (Lmi)
Social security and its discontents : perspectives on choice
( Book )
2 editions published in
2004
in
English
and held by 866 WorldCat member libraries worldwide
Social Security is the largest government program in the world. But it is also a deeply troubled one, on the verge of financial collapse. Within 15 years, Social Security will begin running a deficit. Overall, the program is more than
You can't say that! : the growing threat to civil liberties from antidiscrimination laws
by
David E Bernstein
( Book )
8 editions published between
2003
and 2004 in
English
and held by 859 WorldCat member libraries worldwide
Argues that antidiscrimination legislation threatens to undermine American civil liberties by limiting freedom of expression, including the free exercise of religion, freedom of speech, freedom of the press, and the right to petition the government for redress of grievances
The cult of the presidency : America's dangerous devotion to executive power
by
Gene Healy
( Book )
8 editions published between
2008
and 2009 in
English
and held by 547 WorldCat member libraries worldwide
The Bush years justifiably gave rise to fears of a new imperial presidency. Yet despite the controversy surrounding the administration's expansive claims of executive power, both Left and Right agree on the boundless nature of presidential responsibility. The imperial presidency is the price we seem to be willingly and dangerously agreeable to pay in order to make the office the focus of our national hopes and dreams. Interweaving historical scholarship, legal analysis, and cultural commentary, author Healy argues that the Presidency needs to be reined in, its powers checked and supervised, and its wartime authority put back under the oversight of the Congress and the courts. Only then will we begin to return the Presidency to its proper, constitutionally limited role.--From publisher description
Copy fights : the future of intellectual property in the information age
by
Clyde Wayne Crews
( Book )
3 editions published in
2002
in
English
and held by 488 WorldCat member libraries worldwide
The modern information revolution has created a whole new set of policy issues concerning intellectual property rights that must be addressed, including what kind of copyright protections are appropriate for books and musical works, an issue popularised by the controversy over Napster
In defense of global capitalism
by
Johan Norberg
( Book )
8 editions published between
2003
and 2005 in
English
and held by 442 WorldCat member libraries worldwide
"In Defense of Global capitalism is the first book to rebut, systematically and thoroughly, the claims of the anti-globalization movement. With facts, statistics, and graphs, Norberg shows why capitalism is in the process of creating a better world. The book is written in a conversational style with an emphasis on liberal values and the opportunities and freedom that globalization brings to the world's poor." "Norberg takes on the tough issues - economic growth, freedom vs. equality, free trade and fair trade, international debt, child labor, cultural imperialism - and concludes that free-market capitalism is the best route out of global poverty."--Jacket
more
fewer
Audience Level
0

1
Kids
General
Special
Audience level: 0.21 (from 0.02 for What Ameri ... to 0.91 for Annual rep ...)
Related Identities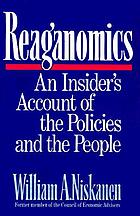 Alternative Names
Cato.

Cato Institute amerikanische Denkfabrik

Cato Institute denktank in de Verenigde Staten

Cato Institute think tank américain

Cato Instituut

Cato-instituutti

Institut Katona.

Институт Катона

مؤسسه کیتو

கேட்டோ நிறுவனம்

케이토 연구소

ケイトー研究所

卡托研究所

Languages
Covers