Rotemberg, Julio
Most widely held works by Julio Rotemberg
NBER macroeconomics annual 1998
by
Ben Bernanke
( )
7 editions published between
1998
and 1999 in
English
and
Undetermined
and held by 1,567 WorldCat member libraries worldwide
NBER macroeconomics annual 1999
by
Ben Bernanke
( )
6 editions published in
2000
in
English
and
Undetermined
and held by 1,489 WorldCat member libraries worldwide
Perceptions of equity and the distribution of income
by
Julio Rotemberg
( Book )
13 editions published in
1996
in
English
and held by 113 WorldCat member libraries worldwide
Abstract: This paper builds a simple model where there is a link between employees' perception of the fairness of employers and the actual distribution of income. Wages are based in part on employers' assessments of the productivity of individual employees. I show that the equilibrium distribution of income depends on the beliefs of employees concerning the accuracy of these evaluations. I give conditions under which the distribution of income across employees of the same vintage is more equal if employees believe that these evaluations are generally inaccurate (so that they are skeptical of capitalists in general) than when they believe that these evaluations are accurate. The model is consistent with the fact that, in a sample of seven countries, the distribution of income is more unequal in countries where people feel that income inequality is not too large
The cyclical behavior of prices and costs
by
Julio Rotemberg
( Book )
14 editions published between
1998
and 1999 in
English
and held by 109 WorldCat member libraries worldwide
Abstract: Because inputs are scarce, marginal cost should be an increasing function of output. Without changes in this real marginal cost schedule, aggregate output can vary if and only if the markup of price over marginal cost varies. In this review, we discuss the extent to which observed fluctuations in aggregate economic activity depend upon such variations in average markups. We first study whether, empirically, real marginal cost rises in cyclical expansions. Average real labor cost is not very procyclical, but, for reasons such as overhead labor and adjustment costs, marginal labor cost should be more procyclical. Measures of marginal cost based on materials costs and inventories also appear procyclical. We next show that countercyclical markup variation may, depending upon how costs are modeled, account for a substantial fraction of cyclical output movements. We also show that the observed procyclical variations in productivity and profits are consistent with the hypothesis that cyclical variations in output are primarily due to markup variations than to shifts in the real marginal cost schedule. Finally, we survey theories of endogenous markup variation. These include both models of sticky and models in which firms' desired markup varies over time
Imperfect competition and the effects of energy price increases on economic activity
by
Julio Rotemberg
( Book )
12 editions published in
1996
in
English
and held by 105 WorldCat member libraries worldwide
We show that modifying the standard neoclassical growth model by assuming that competition is imperfect makes it easier to explain the size of the declines in output and real wages that follow increases in the price of oil. Plausibly parameterized models of this type are able to mimic the response of output and real wages in the United States. The responses are particularly consistent with a model of implicit collusion where markups depend positively on the ratio of the expected present value of future profits to the current level of output
Cyclical movements in wages and consumption in a bargaining model of unemployment
by
Julio Rotemberg
( Book )
10 editions published in
1998
in
English
and held by 104 WorldCat member libraries worldwide
This paper considers a model where individual workers bargain with firms over their wages and where their bargaining power is so strong that some workers are unemployed. The result is that an increase in the elasticity of demand facing individual firms raises employment (as in the case where the labor market clears) but that wages rise only modestly. In fact, consistent with the findings of Wilson (1997), some job-specific wages actually fall. Nonetheless, average wages may rise either because wages of non-rationed workers rise or because there is cyclical upgrading of jobs. Assuming that workers are also rationed in financial markets, the increase in employment that accompanies the increase in the demand elasticity for individual products also increases consumption substantially. Thus, the model rationalizes the finding that real wages rise less in booms than does consumption. At the same time, the model is consistent with a lack of secular movements in hours and unemployment as well as a secular proportionality of consumption and real wages
A heuristic method for extracting smooth trends from economic time series
by
Julio Rotemberg
( Book )
13 editions published in
1999
in
English
and held by 103 WorldCat member libraries worldwide
This paper proposes a method for separating economic time series into a smooth component whose mean varies over time (the trend') and a stationary component (the cycle'). The aim is to make the trends as smooth as possible while also producing cycles with plausible properties. While the main justification for the method is intuitive, the method does a good job of separating these two components in some artificial examples where the constructed series are indeed the sum of smooth (possibly stochastic) functions of time and a low order autoregressive process. When the true trends consist of low order polynomials, the proposed method obtains trends that are of similar accuracy than fitted polynomial trends. In other cases, the MSE of the proposed trends is much lower. Similarly, except in quite special cases, the MSE of the proposed trend is considerably smaller than that obtained by the HP filter. VARs that involve the cyclical variables constructed by this method yield accurate representations of the behavior of the underlying cycles of several variables. By contrast, VARs with the series in differences give poor descriptions of the effect of cyclical shocks, even though Dickey-Fuller tests do not reject the hypotheses that the artificial series have unit roots. I apply the method to some well known aggregate time series. The results suggest that real wages in the U.S. are strongly positively correlated with military purchases and that the reduction in the growth of trend GDP in the U.S. started well before 1973
Is the business cycle a necessary consequence of stochastic growth?
by
Julio Rotemberg
( Book )
14 editions published in
1994
in
English
and held by 102 WorldCat member libraries worldwide
We compute the forecastable changes in output, consumption, and hours implied by a VAR that includes the growth rate of private value added, the share of output that is consumed, and the detrended level of private hours. We show that the size of the forecastable changes in output greatly exceeds that predicted by a standard stochastic growth model, of the kind studied by real business cycle theorists. Contrary to the model's implications, forecastable movements in labor productivity are small and only weakly related to forecasted changes in output. Also, forecasted movements in investment and hours are positively correlated with forecasted movements in output. Finally, and again in contrast to what the growth model implies, forecasted output movements are positively related to the current level of the consumption share and negatively related to the level of hours. We also show that these contrasts between the model and the observations are robust to allowance for measurement error and a variety of other types of transitory disturbances
Stochastic technical progress, nearly smooth trends and distinct business cycles
by
Julio Rotemberg
( Book )
15 editions published in
2002
in
English
and held by 101 WorldCat member libraries worldwide
This paper investigates whether it is possible to entertain simultaneously two attractive views about US GDP. The first is that long term growth in US GDP is attributable to an empirically plausible specification of random technical progress. The second is that deviations of GDP from a fitted smooth 'trend' are mostly attributable to shocks that have only temporary effects, so that they are unrelated to the shocks to technical progress that lead to long term growth. The paper shows that these two views are not incompatible by constructing a model where stochastic technical progress (whose properties are calibrated to fit some features of US data) has essentially no effect on suitably detrended time series of GDP. The paper also studies variations in wedges between price and marginal cost that are capable of giving rise to these transitory movements
Prices, output and hours : an empirical analysis based on a sticky price model
by
Julio Rotemberg
( Book )
11 editions published in
1994
in
English
and held by 100 WorldCat member libraries worldwide
I show that a simple sticky price model based on Rotemberg (1982) is consistent with a variety of facts concerning the correlation of prices, hours and output. In particular, I show that it is consistent with a negative correlation between the detrended levels of output and prices when the Beveridge-Nelson method is used to detrend both the price and output data. Such a correlation, i.e., a negative correlation between the predictable movements in output and the predictable movements in prices is present (and very strong) in U.S. data. Consistent with the model, this correlation is stronger than correlations between prices and hours of work. I also study the size of the predictable price movements that are associated with predictable output movements as well as the degree to which there are predictable movements in monetary aggregates associated with predictable movements in output. These facts are used to shed light on the degree to which the Federal Reserve has pursued a policy designed to stabilize expected inflation
more
fewer
Audience Level
0

1
Kids
General
Special
Audience level: 0.26 (from 0.01 for NBER macro ... to 0.72 for Perception ...)
Related Identities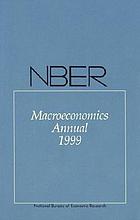 Covers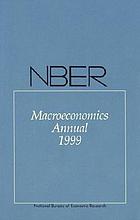 Alternative Names
Julio Rotemberg American economist

Julio Rotemberg economista estadounidense

Rotemberg, J.

Rotemberg, J. 1953-

Rotemberg, J. J. 1953-

Rotemberg, J. (Julio)

Rotemberg, Julio J.

Rotemberg, Julio J. 1953-

Rotemberg, Julio Jacobo 1953-

Languages