Ruse, Michael
Most widely held works about Michael Ruse
Most widely held works by Michael Ruse
The evolution-creation struggle
by
Michael Ruse
( Book )
21 editions published between
2005
and 2007 in 3 languages and held by 1,922 WorldCat member libraries worldwide
"In his latest book, Michael Ruse, a preeminent authority on Darwinian evolutionary thought and a leading participant in the ongoing debate, uncovers surprising similarities between evolutionist and creationist thinking. Exploring the underlying philosophical commitments of evolutionists, he reveals that those most hostile to religion are just as evangelical as their fundamentalist opponents. But more crucially, and reaching beyond the biblical issues at stake, he demonstrates that these two diametrically opposed ideologies have, since the Enlightenment, engaged in a struggle for the privilege of defining human origins, moral values, and the nature of reality." "Highlighting modern-day partisans as divergent as Richard Dawkins and Left Behind authors Tim LaHaye and Jerry B. Jenkins, Ruse's book takes on the assumptions of controversialists of every stripe and belief and offers to all a new and productive way of understanding this unifying, if often bitter, quest."--Jacket
The evolution wars : a guide to the debates
by
Michael Ruse
( Book )
34 editions published between
2000
and 2014 in
English
and
Undetermined
and held by 1,776 WorldCat member libraries worldwide
It has been more than 70 years since Clarence Darrow and William Jennings Bryan debated the controversial topic of evolution versus creation. The evolution wars draws on history, science, and philosophy to examine the development of evolutionary thought through the past two and a half centuries. It focuses on the great debates, including the 19th century clash over the nature of classification and debates about the fossil record, genetics, and human nature. Much attention is paid to external factors and the underlying motives of scientists. In these pages you will meet Charles Darwin's grandfather Erasmus, the Frenchmen Georges Cuvier and Geoffroy Saint-Hilaire, new creationist Phillip Johnson, J.B.S. Haldane, and many other stars of the debates
The Darwinian revolution : science red in tooth and claw
by
Michael Ruse
( Book )
37 editions published between
1979
and 2002 in 3 languages and held by 1,704 WorldCat member libraries worldwide
"La publicación en 1859 de "Sobre el origen de las especies" no sólo modificó los fundamentos de la biología, sino que implicó también un cambio esencial en las creencias y los comportamientos - desde los más superficiales a los más profundos - de la humanidad entera. Esta obra de Michael Ruse - autor de "La filosofía de la biología" - ofrece una síntesis de La revolución darwinista, cuyos precedentes y consecuencias se encuadran temporalmente en el período que se inicia en 1830, fecha de edición de los "Principios de Geología" de Charles Lyell, y concluyen en 1875, cuando Charles Darwin (1809-1882) había realizado sus contribuciones decisivas y los argumentos básicos, favorables o contrarios a sus tesis, habían sido ya expuestos. La dimensión científica, la dimensión filosófica y la dimensión religiosa son los tres cabos que se entrelazan en esta polémica, sobre la que influyeron también factores sociales y políticos y que necessita ser explicada en el contexto de la sociedad británica y de la comunidad científica de su época." --Contratapa
Evolution : the first four billion years
( Book )
11 editions published between
2009
and 2011 in
English
and
Undetermined
and held by 1,598 WorldCat member libraries worldwide
An introduction to evolutionary biology, with sixteen essays about the history and philosophy of the field, related empirical and theoretical questions about topics such as speciation, adaptation, and development, and articles on important figures, social and political issues, and related religious topics
The philosophy of biology
by
Michael Ruse
( Book )
64 editions published between
1973
and 2008 in 5 languages and held by 1,561 WorldCat member libraries worldwide
Adaptation : current usages / Mary Jane West-Eberhard / - The leibnizian paradigm / Daniel C. Dennett / - Six sayings about adaptationism / Elliott Sober / - Two concepts of constraint : adaptationism and the challenge from developmental biology / Ron Amundson / - Developmental systems and evolutionary explanation / P.E. Griffiths / - The return of the gene / Kim Sterelny / - A Critical review of philosophical work on the units of selection problem / Elliott Sober / - Function without purpose : the uses of causal role function in evolutionary biology / Ron Amundson / - Functions : consensus without unity / Peter Godfrey-Smith / - Individuality, pluralism, and the phylogenetic species concept / Brent D. Mishler / - Eliminative pluralism / Marc Ereshefsky / - Science and myth / John Maynard Smith / - Gender and science : origin, history, and politics / Evelyn Fox Keller / - Essentialism and constructionism about sexual orientation / Edward Stein / - Altruism : theoretical contexts / Alex
Can a Darwinian be a Christian? : the relationship between science and religion
by
Michael Ruse
( Book )
12 editions published between
2000
and 2008 in
English
and held by 1,368 WorldCat member libraries worldwide
"Adopting a balanced perspective on the subject, Michael Ruse offers a serious examination of both Darwinism and Christianity. He covers a wide range of topics, from the Scopes Monkey Trial to claims about the religious significance of extraterrestrials. He deals with major figures in the current science/religion debate (Richard Dawkins, Stephen Jay Gould, and E.O. Wilson on the science side, as well as Arthur Peacocke, Robert J. Russell, and Keith Ward on the religion side). He considers in detail the claims of the new creationism and reveals some surprising parallels between Darwinian materialists and traditional thinkers such as Saint Augustine." "Michael Ruse argues that, although it is at times difficult for a Darwinian to embrace Christian belief, it is by no means inconceivable. At the same time he suggests ways in which a Christian believer should have no difficulty accepting evolution in general, and Darwinism in particular."--Jacket
The stem cell controversy : debating the issues
( Book )
13 editions published between
2003
and 2006 in
English
and held by 1,344 WorldCat member libraries worldwide
Recent advances in medical research have shown that embryonic stem cells can be used to treat some of the most debilitating diseases, notably Parkinson's disease, spinal injuries, and nerve cell damage. Yet the troubling ethical downside of this promising technology is that up till now the main source of stem cells has been tissue taken from aborted fetuses. This practice has raised sharp criticisms from opponents of abortion who charge that science is capitalizing on an abhorrent procedure. Proponents of stem cell research argue that scientists are making legitimate use of already aborted fetuses, and it is unfair to deprive those suffering from serious diseases and injuries of a potentially revolutionary therapy. The issue became so divisive that in August 2001, President Bush addressed the nation on new developments in stem cell research and the ethical dilemmas this technology poses. Should such research be permitted? What, if any, moral, religious, or political objections might be raised? Philosophers Michael Ruse and Christopher A. Pynes have compiled this valuable collection of articles by noted experts to address all aspects of this question by examining one of today's most challenging and fiercely debated new areas of science. They explain the scientific research, explore the medical promise that it offers, and present the many sides of the ethical, religious, and policy debate. The contributors -- scientists, medical practitioners, philosophers, theologians, historians, and policy analysts -- offer a variety of perspectives, to give readers the critical tools they need to shape an informed position on the topic. This important resource will be useful and accessible to educated readers with no prior knowledge of this contentious issue. - Back cover
Mystery of mysteries : is evolution a social construction?
by
Michael Ruse
( Book )
18 editions published between
1999
and 2001 in
English
and
Spanish
and held by 1,245 WorldCat member libraries worldwide
Is science objective, a disinterested reflection of reality, as Karl Popper and his followers believed? Or is it subjective, a social construction, as Thomas Kuhn maintained? This text adds to the argument, using evolutionary theory as a case study
Sociobiology, sense or nonsense?
by
Michael Ruse
( Book )
54 editions published between
1970
and 1989 in 3 languages and held by 1,097 WorldCat member libraries worldwide
In June 1975, the distinguished Harvard entomologist Edward O. Wilson published a truly huge book entitled, Sociobiology: The New Synthesis. In this book, drawing on both fact and theory, Wilson tried to present a com prehensive overview of the rapidly growing subject of 'sociobiology', the study of the biological nature and foundations of animal behaviour, more precisely animal social behaviour. Although, as the title rather implies, Wilson was more surveying and synthesising than developing new material, he com pensated by giving the most thorough and inclusive treatment possible, beginning in the animal world with the most simple of forms, and progressing via insects, lower invertebrates, mammals and primates, right up to and in cluding our own species, Homo sapiens. Initial reaction to the book was very favourable, but before the year was out it came under withering attack from a group of radical scientists in the Boston area, who styled themselves 'The Science for the People Sociobiology Study Group'. Criticism, of course, is what every academic gets (and needs!); but, for two reasons, this attack was particularly unpleasant. First, not only were Wilson's ideas attacked, but he himself was smeared by being linked with the most reactionary of political thinkers, including the Nazis
more
fewer
Audience Level
0

1
Kids
General
Special
Audience level: 0.26 (from 0.04 for The paleob ... to 0.75 for Justifying ...)
Related Identities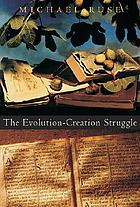 Alternative Names
Michael Ruse Canadees filosoof

Michael Ruse Canadian philosopher

Michael Ruse US-amerikanischer Wissenschaftphilosoph, Wissenschaftshistoriker

Rʹjuz, M. 1940-

Ruse, Michael 1940-

Рьюз, М 1940-

Рьюз, М. (Майкл), 1940-

Рьюз, Майкл

مايكل روس

مایکل روس فیلسوف کانادایی

माइकल रूज़

루스, 마이클

マイケル・ルース

ルーズ, マイケル

米高·魯斯

迈克尔·鲁斯

麥可·魯斯

Languages
Covers