Hosek, James R.
Most widely held works by James R Hosek
PACER SHARE productivity and personnel management demonstration : third year evaluation
by
Bruce R Orvis
( Book )
36 editions published between
1990
and 1994 in
English
and
Undetermined
and held by 736 WorldCat member libraries worldwide
This Note contains supplemental materials to R-3753, which describes the PACER SHARE Productivity and Personnel Management Demonstration and the plan that has been developed to evaluate it. The supplemental materials include information on the demonstration, the survey questionnaire used in the baseline evaluation, and supplementary statistical results
U.S. competitiveness in science and technology
by
Titus Galama
( Book )
17 editions published between
2006
and 2008 in
English
and held by 340 WorldCat member libraries worldwide
Is the United States in danger of losing its competitive edge in science and technology (S & T)? In response to this concern, the Under Secretary of Defense for Personnel and Readiness asked RAND to convene a meeting to review evidence presented by experts from academia, government, and the private sector. The resulting papers provide a partial survey of the facts, challenges, and questions posed by the potential erosion of U.S.S & T capability
The new fiscal federalism and the social safety net : a view from California
( Book )
5 editions published in
1996
in
English
and held by 243 WorldCat member libraries worldwide
These essays review the implications of the new fiscal federalism for the states, particularly California, from the perspective of intergovernmental relations, fiscal impact, program administration, and the consequences for the public. Topics include AFDC, child care, child protection, Medicaid, job training, and the impact of prospective federal funding cuts on the California state budget. An introduction by the editors provides an overview of the issues, the nature of proposed policy changes, and their effects. The papers were given at a May 1996 RAND conference and revised to incorporate the observations of state, local, and county officials who participated in the two-day event
Married to the military : the employment and earnings of military wives compared with those of civilian wives
( Book )
11 editions published in
2002
in
English
and held by 205 WorldCat member libraries worldwide
Today's military is a military of families; many service members are married, and many of their spouses work and contribute to family income. But military wives earn less than civilian wives, and this study seeks to understand why. The authors find that military wives, knowing they are likely to move frequently, are willing to accept jobs that offer a lower wage rather than to use more of their remaining time at a location to find a higher-wage job. Compared with civilian wives, military wives tend to work somewhat less if they have young children but somewhat more if their children are older
Reenlistment bonuses and retention behavior
by
James R Hosek
( Book )
6 editions published in
1985
in
English
and held by 185 WorldCat member libraries worldwide
This report, an executive summary of Rand Report R-3199-MIL, presents a nontechnical discussion of the most policy-relevant findings of research on the effects of bonuses on retention behavior. The findings suggest that, overall, the reenlistment bonus program should be continued and perhaps expanded. It enables the services to respond quickly to changes both in labor supply, such as those created by economic and demographic cycles, and in labor demand, such as those created by changes in weapons systems or force deployment. Bonuses are effective in increasing retention rates and promoting longer terms of service. Since they are not part of base pay, they do not directly increase the potential retirement outlays as an increase in base pay would. Their power and flexibility make them a valuable aid in managing the size and shape of the career force. Keywords: Military personnel; Reenlistment; retention (General); Military force levels; Compensation; Recruiting. (Author)
How deployments affect service members
by
James R Hosek
( Book )
11 editions published in
2006
in
English
and held by 180 WorldCat member libraries worldwide
To offer insights into the challenges faced by active-duty service members deployed to Iraq and Afghanistan and their families in coping with these challenges, and the adequacy of defense manpower policy in assisting members and families, this monograph draws on the perspectives of economics, sociology, and psychology; provides a formal model of deployment and retention; reviews published work; reports on the results of focus groups conducted in each of the services; and presents findings from an analysis of survey data
Serving away from home : how deployments influence reenlistment
by
James R Hosek
( Book )
7 editions published in
2002
in
English
and held by 174 WorldCat member libraries worldwide
How does deployment affect reenlistment? The authors look at this issue in wake of the high rate of military deployment throughout the 1990s and with the prospect that deployment will rise even more in the coming years. The research uses two models to analyze deployment and reenlistment: one focusing on the direct effect of deployment indicators on reenlistment, and the other looking at both the direct effect of deployment and its indirect effect through the rate of promotion. The authors found that reenlistment was higher among members who deployed compared with those who did not, and that sizeable increases in deployments, all hostile, appeared unlikely to reduce reenlistment. The research suggests that past deployment influences current reenlistment behavior because it enables members to learn about their preferences for deployment and about its frequency and duration, which may revise members' previously held, more-naive expectations
Military pay gaps and caps
by
James R Hosek
( Book )
8 editions published in
1994
in
English
and
Undetermined
and held by 157 WorldCat member libraries worldwide
This report investigates the military/civilian pay gap and its implications for capping military pay increases. The pay gap is defined as the percent difference in military versus civilian pay growth as measured from a given starting point. The index currently used for civilian pay growth is the Employment Cost Index (ECI), which reflects pay growth in the civilian labor force at large. The authors instead recommend measuring civilian pay growth for the subset of civilian workers whose composition by age, education, occupation, gender, and race/ethnicity represents that of active duty military personnel. The authors do so via construction of a Defense Employment Cost Index (DECI). They compare pay gaps based on the ECI vs. the DECI, and present DECI-based pay gaps for officer and enlisted personnel by gender and seniority and for occupational and age categories. The authors then consider the implications of these pay gaps for capping military pay
Does perstempo hurt reenlistment? : the effect of long or hostile perstempo on reenlistment
by
James R Hosek
( Book )
3 editions published in
1998
in
English
and held by 155 WorldCat member libraries worldwide
"Manpower constitutes a vital element of the nation's defense capability, one that must be sustained if tomorrow's force is to be ready for the wide set of contingencies currently envisioned in the post-Cold War world. The authors focus on a key aspect of this concern: the effect of recent personnel tempo, or perstempo, on reenlistment. They develop several new measures of perstempo as well as construct a theoretical model of retention that encompasses the effects of perstempo. They report that limited episodes of long separation or hostile duty positively affect the decision to stay by first-term or early-career service members. However, more extensive duty, especially if it is hostile, can reduce this positive effect; in some cases, long or hazardous duty reduces reenlistment below what it would have been in the absence of such duty. The authors also recommend new methods of data collection and analysis, and propose future studies that would enhance retention"--Publisher's website
more
fewer
Audience Level
0

1
Kids
General
Special
Audience level: 0.42 (from 0.01 for Does perst ... to 0.62 for The AFDC-u ...)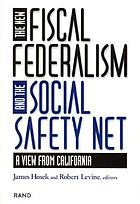 Alternative Names
Hosek, James 1944-

Hosek, James R.

Hosek, James Robert 1944-

Languages
Covers