Rubin, Barry M.
Most widely held works by Barry M Rubin
The Israel-Arab reader : a documentary history of the Middle East conflict
by
Walter Laqueur
( Book )
53 editions published between
1969
and 2008 in
English
and held by 2,249 WorldCat member libraries worldwide
Report (August 31, 1947) / UN Special Committee on Palestine. Resolution on the Future Government of Palestine (Partition Resolution) (November 29, 1947) / UN General Assembly -- Pt. II. From Israel's Independence Through the 1973 War's Aftermath. Proclamation of Independence (May 14, 1948) / State of Israel. Resolution 194 (December 11, 1948) / UN General Assmbly. Resolution 303, On the Internationalization of Jerusalem (December 9, 1949) / UN General Assembly. Law of Return (July 5, 1950) / State of Israel. Resolution 619, Concerning Restrictions on the Passage of Ships Through the Suez Canal (September 1, 1951) / UN Security Council. On Zionism and Israel (1960-1963) / Gamal Abdel Nasser. Manifesto (April 1963) / United Arab Republic
Yasir Arafat : a political biography
by
Barry M Rubin
( Book )
29 editions published between
2003
and 2005 in
English
and
Undetermined
and held by 1,470 WorldCat member libraries worldwide
"Yasir Arafat stands as one of the most resilient, recognizable, and controversial political figures of modern times. The object of unrelenting suspicion, steady admiration, and endless speculation, Arafat has occupied the center stage of Middle Fast politics for almost four decades. Yasir Arafat is the most comprehensive political biography of this remarkable man." "Forged in a tumultuous era of competing traditionalism, radicalism, Arab nationalism, and Islamist forces, the Palestinian movement was almost entirely Arafat's creation, and he became its leader at an early age. Arafat took it through a dizzying series of crises and defeats, often of his own making, yet also ensured that it survived, grew, and gained influence. Disavowing terrorism repeatedly, he also practiced it constantly. Arafat's elusive behavior ensured that radical regimes saw in him a comrade in arms, while moderates backed him as a potential partner in peace." "After years of devotion to armed struggle, Arafat made a dramatic agreement with Israel that let him return to his claimed homeland and transformed him into a legitimized ruler. Yet at the moment of decision at the Camp David summit and afterward, when he could have achieved peace and a Palestinian state, he sacrificed the prize he had supposedly sought for the struggle he could not live without."--Jacket
Revolution until victory? : the politics and history of the PLO
by
Barry M Rubin
( Book )
9 editions published between
1994
and 1996 in
English
and held by 1,205 WorldCat member libraries worldwide
En beskrivelse og en politisk analyse af PLO's historie, doktriner og strategier fra dens grundlæggelse i 1964 til 1993, med vægten mere på det historiske forløb end en skildring af dagens politiske situation
The Human rights reader
by
Walter Laqueur
( Book )
20 editions published between
1979
and 1994 in
English
and
French
and held by 1,171 WorldCat member libraries worldwide
A sourcebook and history on the issue of human rights. Covers documents from the Magna Charta to the Vienna Accords and includes opinions of world thinkers
Hating America : a history
by
Barry M Rubin
( Book )
20 editions published between
2004
and 2005 in
English
and held by 1,019 WorldCat member libraries worldwide
"In the early 21st century, the world has been seized by one of the most intense periods of anti-Americanism in history. Reviled as an imperialist power, an exporter of destructive capitalism, an arrogant crusader against Islam, and a rapacious over-consumer casually destroying the planet, the United States of America, it seems, has rarely been less esteemed in the eyes of the world." "In such an environment, one can easily overlook the fact that people from other countries have, in fact, been hating America for centuries. Going back to the day of Thomas Jefferson and Ben Franklin, Americans have long been on the defensive." "Barry Rubin and Judith Colp Rubin here draw on sources from a wide range of countries to track the entire trajectory of anti-Americanism. Most significantly, they identify how anti-Americanism evolved over time."
The tragedy of the Middle East
by
Barry M Rubin
( Book )
15 editions published in
2002
in
English
and held by 993 WorldCat member libraries worldwide
The Middle East has changed clearly, substantially, and dramatically during the last decade. Yet scholarly and public understanding lags far behind these events. This book explains why the previous era came to end, giving an historical and political summation of the region. Three interlinked themes are crucial to the book. First, a reinterpretation of the era of upheaval the Middle East has just passed through. During that period, many Arabs believed that some leader, country, or radical movement would unite the region, solving all its problems. Second, an evaluation of how the historical experience of the period between the 1940s and the 1990s undermined the old system, making change necessary. Third, an analysis of the region today that helps explain future developments, in what the author terms the Era of Reluctant Pragmatism, as the Middle Eastern societies decide their relationships to the West
Anti-American terrorism and the Middle East : a documentary reader
by
Judith Colp Rubin
( Book )
14 editions published in
2002
in
English
and
Undetermined
and held by 882 WorldCat member libraries worldwide
After the September 11, 2001 terrorist attacks on the World Trade Center and the Pentagon, a stunned public asked: How could this happen? Why did the attackers do what they did? What did they hope to accomplish? This wasn't the first battle in a conflict that has included bombings of U.S. embassies and planes, the Iran hostage crisis, and kidnappings or shootings of American citizens. This unique volume sets out to answer these questions using the unfiltered words of the terrorists themselves. Over many decades, radical forces in the Middle East have changed and evolved, yet their basic outlook and anti-Western views have remained remarkably consistent. The editors have assembled nearly one hundred key documents, charting the evolution of radical Middle East movements, their anti-Americanism, and Western policy response. The buildup to the battle between a world superpower and Middle East revolutionaries is brought dramatically to life. Among the documents included are the charters of such organizations as Hizballah, Hamas, and World Islamic Front; speeches by Syrian president Hafiz al-Asad and Iraqi president Saddam Hussein; al-Qa'ida recruitment materials; and terrorist training manuals. The book also shows and analyzes the often conflicting and deeply conflicted responses to September 11 by journalists, clerics, and activists in the Arab world. Supplemented by an annotated chronology, a glossary of terms, and sections that put each selection in context, this comprehensive reference serves not only as essential historical background to the ongoing aftermath of the September 11 attacks, but more generally as an invaluable framework for understanding a long-term, continuing conflict that has caused many crises for the United States
more
fewer
Audience Level
0

1
Kids
General
Special
Audience level: 0.26 (from 0.00 for The Middle ... to 0.43 for The transf ...)
Related Identities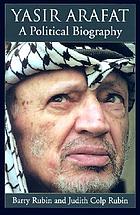 Alternative Names
Barry Rubin Israeli academic

Rūbīn, Bārī

Rubin, Bari 1950-2014

Rûbîn, Barrî 1950-2014

Rûbîn, Barrî M. 1950-2014

Rubin, Barry.

Rubin, Barry 1950-

Rubin, Barry 1950-2014

Rubin, Barry M.

Rwbiyn Bariy 1950-2014

רובין, ברי

רובין ברי 1950-2014

루빈, 배리

Languages
Covers