Olson, James Stuart 1946-
Most widely held works about James Stuart Olson
Most widely held works by James Stuart Olson
Where the domino fell : America and Vietnam, 1945 to 1990
by
James Stuart Olson
( Book )
53 editions published between
1990
and 2014 in
English
and held by 1,741 WorldCat member libraries worldwide
"Where the domino fell recounts the history of American involvement in Vietnam from the end of World War II to the present, clarifying the political aims, military strategy, and social and economic factors that contributed to the participants' actions"--Publisher's description
Dictionary of the Vietnam War
( Book )
13 editions published between
1988
and 1990 in
English
and held by 1,463 WorldCat member libraries worldwide
Contains alphabetically arranged essays that provide information on people, legislation, military operations, and controversies related to American participation in the Vietnam War, focusing on the years between 1945 and 1975; each with references and cross-references
John Wayne : American
by
Randy Roberts
( Book )
15 editions published between
1995
and 1997 in
English
and
Undetermined
and held by 1,423 WorldCat member libraries worldwide
Biography of beloved actor and American John Wayne
A line in the sand : the Alamo in blood and memory
by
Randy Roberts
( Book )
10 editions published between
2001
and 2014 in
English
and held by 1,197 WorldCat member libraries worldwide
The authors of the bestselling "John Wayne: American" offer a groundbreaking retelling of the most legendary battle in American history and a rich exploration of a great American myth. Of photos. In late February and early March of 1836, the Mexican Army under the command of General Antonio L pez de Santa Anna besieged a small force of Anglo and Tejano rebels at a mission known as the Alamo. The defenders of the Alamo were in an impossible situation. They knew very little of the events taking place outside the mission walls. They did not have much of an understanding of Santa Anna or of his government in Mexico City. They sent out contradictory messages, they received contradictory communications, they moved blindly and planned in the dark. And in the dark early morning of March 6, they died. In that brief, confusing, and deadly encounter, one of America's most potent symbols was born. The story of the last stand at the Alamo grew from a Texas rallying cry, to a national slogan, to a phenomenon of popular culture and presidential politics. Yet it has been a hotly contested symbol from the first. Questions remain about what really happened: Did William Travis really draw a line in the sand? Did Davy Crockett die fighting, surrounded by the bodies of two dozen of the enemy? And what of the participants' motives and purposes? Were the Texans justified in their rebellion? Were they sincere patriots making a last stand for freedom and liberty, or were they a ragtag collection of greedy men-on-the-make, washed-up politicians, and backwoods bullies, Americans bent on extending American slavery into a foreign land? The full story of the Alamo -- from the weeks and months that led up to the fateful encounter to the movies and speeches that continue to remember it today -- is a quintessential story of America's past and a fascinating window into our collective memory. In A Line in the Sand, acclaimed historians Randy Roberts and James Olson use a wealth of archival sources, including the diary of Jos Enrique de la Pe a, along with important and little-used Mexican documents, to retell the story of the Alamo for a new generation of Americans. They explain what happened from the perspective of all parties, not just Anglo and Mexican soldiers, but also Tejano allies and bystanders. They delve anew into the mysteries of Crockett's final hours and Travis's famous rhetoric. Finally, they show how preservationists, television and movie producers, historians, and politicians have become the Alamo's major interpreters. Walt Disney, John Wayne, and scores of journalists and cultural critics have used the Alamo to contest the very meaning of America, and thereby helped us all to "remember the Alamo."
The ethnic dimension in American history
by
James Stuart Olson
( Book )
27 editions published between
1979
and 2011 in
English
and held by 1,142 WorldCat member libraries worldwide
The Ethnic Dimension in American History is a thorough survey of the role that ethnicity has played in shaping the history of the United States. Considering ethnicity in terms of race, language, religion and national origin, this important text examines its effects on social relations, public policy and economic development. A thorough survey of the role that ethnicity has played in shaping the history of the United States, including the effects of ethnicity on social relations, public policy and economic developmentIncludes histories of a wide range of ethnic groups including African American
Bathsheba's breast : women, cancer & history
by
James Stuart Olson
( Book )
17 editions published between
2001
and 2005 in
English
and held by 981 WorldCat member libraries worldwide
In 1967, an Italian surgeon touring Amsterdam's Rijks museum stopped in front of Rembrandt's Bathsheba at the Well, on loan from the Louvre, and noticed an asymmetry to Bathsheba's left breast it seemed distended, swollen near the armpit, discolored, and marked with a distinctive pitting. With a little research, the physician learned that Rembrandt's model, his mistress Hendrickje Stoffels, later died after a long illness, and he conjectured in a celebrated article for an Italian medical journal that the cause of her death was almost certainly breast cancer. A horror known to every culture in every age, breast cancer has been responsible for the deaths of 25 million women throughout history. An Egyptian physician writing 3,500 years ago concluded that there was no treatment for the disease. Later surgeons recommended excising the tumor or, in extreme cases, the entire breast. This was the treatment advocated by the court physician to sixth-century Byzantine empress Theodora, the wife of Justinian, though she chose to die in pain rather than lose her breast. Only in the past few decades has treatment advanced beyond disfiguring surgery. In this book, historian James S. Olson provides an absorbing and often frightening narrative history of breast cancer told through the heroic stories of women who have confronted the disease, from Theodora to Anne of Austria, Louis XIV's mother, who confronted "nun's disease" by perfecting the art of dying well, to Dr. Jerri Nielson, who was dramatically evacuated from the South Pole in 1999 after performing a biopsy on her own breast and self-administering chemotherapy. Olson explores every facet of the disease: medicine's evolving understanding of its pathology and treatment options, its cultural significance, the political and economic logic that has dictated the terms of a war on a "woman's disease", and the rise of patient activism. Olson concludes that, although it has not yet been conquered, breast cancer is no longer the story of individual women struggling alone against a mysterious and deadly foe
Encyclopedia of the industrial revolution in America
by
James Stuart Olson
( Book )
12 editions published between
2001
and 2002 in
English
and held by 775 WorldCat member libraries worldwide
Contains over two hundred alphabetically arranged articles that provide information about key individuals, technologies, inventions, court cases, companies, political institutions, economic events, and legislation during the Industrial Revolution in the U.S. from 1750 to 1920
more
fewer
Audience Level
0

1
Kids
General
Special
Audience level: 0.22 (from 0.03 for Historical ... to 0.74 for [Book revi ...)
Related Identities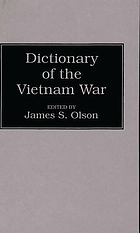 Alternative Names
James S. Olson Amerikaans schrijver

James Stuart Olson

Olson, James.

Olson, James 1946-

Olson, James S.

Olson, James S. 1946-

Olson, James S. (James Stuart)

Olson, James S. (James Stuart), 1946-

Olson, James S. (Stuart), 1946-

Olson, James Stuart

ジェームス・スチュアート・オルソン

詹姆斯·斯圖爾特·奧爾森

Languages
Covers