Rule, Ann
Most widely held works about Ann Rule
Most widely held works by Ann Rule
The stranger beside me
by
Ann Rule
( Book )
45 editions published between
1980
and 2009 in
English
and held by 3,485 WorldCat member libraries worldwide
"Ted Bundy was handsome, charming, brilliant in law school, and on the verge of a dazzling career. On January 24, 1989, he was executed for the murders of three young women, having confessed to taking the lives of at least thirty-five more." "This is the story of one of the most fascinating killers in American history - of his magnetic power, his bleak compulsion, his double life, his string of vulnerable victims. It is also the story of Ann Rule, a writer working on the biggest story of her life, tracking down a brutal serial killer. Little did she realize that the "Ted" the police were seeking was the same Ted who worked with her at a Seattle crisis clinic, a man who had become her close friend and confidant. As she began to put the evidence together, a terrifying picture emerged of the man she thought she knew."--Jacket
Too late to say goodbye : a true story of murder and betrayal
by
Ann Rule
( Book )
14 editions published in
2007
in
English
and held by 3,281 WorldCat member libraries worldwide
Jenn Corbin appeared to have it all: two dear little boys, a posh home in an upscale suburb of Atlanta, expensive cars, a plush houseboat, and a husband--Dr. Bart Corbin, a successful dentist--who was tall, handsome, and brilliant. But gradually their life together began to crumble. There was talk of seeing a marriage counselor. Bart was distraught; Jenn seemed disenchanted. Then Jenn was found dead with a bullet in her head, a revolver beside her. From the position of the body her death appeared to be a suicide. But the detective was not totally convinced, nor was Jenn's family. And was this death related to another apparent suicide fourteen years earlier--that of a student who had dated Bart Corbin in dental school? Or was the answer to be found in a secret--even dangerous--relationship Jenn Corbin was having outside her marriage?--From publisher description
Bitter harvest : a woman's fury, a mother's sacrifice
by
Ann Rule
( Book )
28 editions published between
1952
and 2002 in
English
and held by 2,744 WorldCat member libraries worldwide
Journeys inside the twisted mind of a killer, Dr. Debora Green, after the cancer specialist was arrested for the arson murders of two of her three children and the attempted poisoning of her estranged husband
Every breath you take : a true story of obsession, revenge, and murder
by
Ann Rule
( Book )
27 editions published between
1999
and 2005 in
English
and
Undetermined
and held by 2,707 WorldCat member libraries worldwide
When beautiful, blond Sheila married the charming, andsome Blackthorne, she was convinced she had found her perfect soul mate, and helped him attain the privileged life of the country club set. But behind Allen's smooth facade, she discovered a violent, controlling sociopath -- a liar, a scam artist, a sexual deviant. When she finally fled with their two young daughters, she was skeletally thin, bruised, and beaten. Although Sheila recovered and remarried, she still felt she was doomed. Joyously pregnant -- she and her new husband expected quadruplets -- Sheila still feared Blackthorne would use his millions and power to track her down. As did her killer, who left her in a pool of blood marked by the tiny footprints of her two-year old toddlers. Could the authorities ever link Sheila's murder to Blackthorne himself? Was his true obsession high-stakes golf and his extravagant pink mansion -- or was it to destroy Sheila? Following a trail of deception from Oregon and Hawaii to Texas and Florida, Ann Rule gained complete access to Sheila's family, friends, and neighbors, as well as to the detectives and prosecutors on the case. With Every Breath You Take, Ann Rule has written a heart-pounding account of obsession, revenge, and murder that will enthrall listeners from beginning to end
In the still of the night : the strange death of Ronda Reynolds and her mother's unceasing quest for the truth
by
Ann Rule
( Book )
24 editions published between
2004
and 2014 in
English
and held by 2,334 WorldCat member libraries worldwide
From true-crime legend Ann Rule comes this riveting story of a young woman whose life ended too soon -- and a determined mother's eleven-year crusade to clear her daughter's name. It was nine days before Christmas 1998, and thirty-two-year-old Ronda Reynolds was getting ready to travel from Seattle to Spokane to visit her mother and brother and grandmother before the holidays. Ronda's second marriage was dissolving after less than a year, her career as a pioneering female Washington State Trooper had ended, but she was optimistic about starting over again. "I'm actually looking forward to getting on with my life," she told her mother earlier the night before. "I just need a few days with you guys." Barb Thompson, Ronda's mother, who had met her daughter's second husband only once before, was just happy that Rhonda was coming home. At 6:20 that morning, Ron Reynolds called 911 and told the dispatcher his wife was dead. She had committed suicide, he said, although he hadn't heard the gunshot and he didn't know if she had a pulse. EMTs arrived, detectives arrived, the coroner's deputy arrived, and a postmortem was conducted. Lewis County Coroner Terry Wilson, who neither visited the death scene nor attended the autopsy, declared the manner of Ronda's death as "undetermined." Over the next eleven years, Coroner Wilson would change that manner of death from "undetermined" to "suicide," back to "undetermined"--And then back to "suicide" again. But Barb Thompson never for one moment believed her daughter committed suicide. Neither did Detective Jerry Berry or ballistics expert Marty Hayes or attorney Royce Ferguson or dozens of Ronda's friends. For eleven grueling years, through the ups and downs of the legal system and its endless delays, these people and others helped Barb Thompson fight to strike that painful word from her daughter's death certificate. On November 9, 2009, a precedent-setting hearing was held to determine whether Coroner Wilson's office had been derelict in its duty in investigating the death of Ronda Reynolds. Veteran true-crime writer Ann Rule was present at that hearing, hoping to unbraid the tangled strands of conflicting statements and mishandled evidence and present all sides of this haunting case and to determine, perhaps, what happened to Ronda Reynolds, in the chill still of that tragic December night. - Jacket flap
Green River, running red : the real story of the Green River killer, America's deadliest serial murderer
by
Ann Rule
( Book )
5 editions published in
2004
in
English
and
Undetermined
and held by 2,256 WorldCat member libraries worldwide
Traces the serial murders of the notorious Green River Killer, profiling Gary Ridgway as a happily married man who worked for the same company for thirty years, the case's approximate 40,000 suspects, the killer's disturbing capacity for luring and hiding his victims, and the DNA breakthroughs that established his link to the killings
--and never let her go : Thomas Capano, the deadly seducer
by
Ann Rule
( Book )
8 editions published between
1999
and 2000 in
English
and held by 2,235 WorldCat member libraries worldwide
The murder of Anne-Marie Fahey, secretary to the governor of Delaware, is investigated fully, revealing the shocking affair with respected attorney Thomas Capano that eventually led to her death. Real life drama of a doomed young woman hopelessly trapped in a web of politics, sex, & murder by a charming, successful yet murderous lover
Dead by sunset : perfect husband, perfect killer?
by
Ann Rule
( Book )
20 editions published between
1980
and 2013 in
English
and held by 2,170 WorldCat member libraries worldwide
Brad Cunningham was convicted of his fourth wife's murder after eight years of investigation
Heart full of lies : a true story of desire and death
by
Ann Rule
( Book )
4 editions published in
2003
in
English
and held by 2,044 WorldCat member libraries worldwide
Discusses the investigation and trial of Liysa Northon, who was convicted for killing her husband in 2000 after setting up a crime scene made to look like she herself escaped, a case that eventually linked her to a series of violent crimes against a series of men. In perhaps the most profound character portrait she has ever drawn, America's bestselling true-crime writer, Ann Rule, asks, Can the female really be deadlier than the male? In Heart Full of Lies, she answers that question in one of her most intriguing tales ever -- a riveting story of seduction, betrayal, and murder. Liysa and Chris Northon seemed the epitome of idyllic lovers when they married on a moonlit beach in Hawaii. Their friends admired the romantic couple: Chris -- tall, athletic, handsome with a thatch of blond hair, a pilot for Hawaiian Airlines -- and Liysa -- attractive, charismatic, seductive, an acclaimed surf photographer, with a tanned, perfect body. Their son, Bjorn, looked just like his dad, and they were raising Liysa's son by a previous marriage. They had beautiful homes on the mainland and in Hawaii. But it wasn't long before Chris saw a side of Liysa that he hadn't glimpsed before. Nothing was quite enough for her -- she wanted more money, more property, and a future that included fame as a Hollywood screenwriter. She complained to her closest friends that her husband was a heavy drinker who beat her. The marriage seemed to be unraveling, but Chris struggled to hold it together, afraid he'd be separated from Bjorn and from Liysa's son, Papako. And then the worst happened. On a sunny morning in October 2000, Chris Northon lay dead in a sleeping bag at a campsite beside a pristine river, while his wife drove four hours to a friend's house, sobbing inconsolably. She appeared to have been beaten, and had a black eye and bruises on her knee. Was Chris's death a tragic accident or a deliberate homicide? Was Liysa involved? Questions arose that made Oregon State detectives suspicious, yet her family and friends stood staunchly by her, incredulous that anybody would ask such questions. Ann Rule became involved with the mystery of Chris's death when one of his fellow pilots at Hawaiian Airlines contacted her, and only later did she learn that the ranking Oregon State Police investigator had thought of her to tell this bizarre story. A book that leads the reader from Hawaii to the Northwest to Hollywood, Heart Full of Lies is an extraordinary character study as well as a brilliant investigative report that will keep you enthralled to the very last page
If you really loved me : a true story of desire and murder
by
Ann Rule
( Book )
18 editions published between
1991
and 2002 in
English
and held by 1,916 WorldCat member libraries worldwide
Documents the bizarre true story of a millionaire who manipulated his fourteen-year-old daughter into murdering his wife so he could collect insurance and marry his teenage sister-in-law
more
fewer
Audience Level
0

1
Kids
General
Special
Audience level: 0.10 (from 0.06 for Green Rive ... to 0.21 for And never ...)
Associated Subjects
Arson
Attempted murder
Bellush, Sheila,
Blackthorne, Allen,
Brown, Cinnamon Darlene,
Brown, David Arnold,
Bundy, Ted
California--Orange County
Capano, Thomas
Cold cases (Criminal investigation)
Corbin, Jennifer,
Crime
Criminal psychology
Criminals
Cunningham, Bradly Morris
Delaware--Wilmington
Downs, Diane
Dysfunctional families
Fahey, Anne Marie,
Filicide
Florida--Sarasota
Georgia
Georgia--Pike County
Green, Debora,
Hearn, Dorothy
Kansas--Kansas City
Keeton, Cheryl,
Murder
Murderers
Murder--Investigation
Murder victims
Northon, Christopher James,
Northon, Liysa,
Offenses against the person
Oregon--Eugene
Oregon--Portland
Oregon--Springfield
Oregon--Wallowa County
Parricide
Rapists
Reynolds, Ronda,
Ridgway, Gary Leon,
Serial murderers
Serial murders
Trials (Murder)
United States
Uxoricide
Washington (State)
Washington (State)--Chehalis
Washington (State)--Green River Region (King County)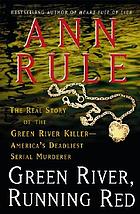 Alternative Names
Stack, Andy
Ann Rule Amerikaans schrijfster (1935-2015)

Ann Rule écrivain américaine

Ann Rule scrittrice statunitense

Ann Rule True crime writer

Rule, Ann

Rule, Ann, 1935-

Stack, Andy.

Stackhouse, Ann, 1935-

Stackhouse, Ann Rae

アン・ルール

ルール, アン

安·儒勒

Languages
Covers