Canadian Corporation for Studies in Religion
Most widely held works about Canadian Corporation for Studies in Religion
Most widely held works by Canadian Corporation for Studies in Religion
God and the chip : religion and the culture of technology
by
William A Stahl
( Book )
10 editions published between
1998
and 2009 in
English
and held by 458 WorldCat member libraries worldwide
"Our ancestors saw the material world as alive, and they often personified nature. Today we claim to be realists. But in reality we are not paying attention to the symbols and myths hidden in technology. Beneath much of our talk about computers and the Internet, claims William A. Stahl, is an unacknowledged mysticism, an implicit religion. By not acknowledging this mysticism, we have become critically short of ethical and intellectual resources with which to understand and confront changes brought on by technology."--Jacket
Women in God's Army : gender and equality in the early Salvation Army
by
Andrew M Eason
( Book )
9 editions published between
2002
and 2003 in
English
and held by 377 WorldCat member libraries worldwide
The early Salvation Army professed its commitment to sexual equality in ministry and leadership. In fact, its founding constitution proclaimed women had the right to preach and hold any office in the organization. But did they? Women in God's Army is the first study of its kind devoted to the critical analysis of this central claim. It traces the extent to which this egalitarian ideal was realized in the private and public lives of first- and second-generation female Salvationists in Britain and argues that the Salvation Army was found wanting in its overall commitment to women's equality w
Law in religious communities in the Roman period : the debate over Torah and Nomos in post-biblical Judaism and early Christianity
by
Peter Richardson
( Book )
11 editions published between
1991
and 2008 in
English
and held by 328 WorldCat member libraries worldwide
"The role and function of law in religious communities in the Roman period -- especially in Judaism -- has been a key issue among scholars in recent years. This thought-provoking work is the first full-scale attempt to write a historical assessment of the scholarly debate concerning this question, focussing on two closely related religious communities, Judaism and Christianity. By juxtaposing the two religions, a clearer understanding of the developments with respect to torah and nomos in Judaism and early Christianity emerges. This insightful work, placing emphasis on the major figures and both the scholarly lines of development and the appropriate lines for future research, will set the debate in a clearer and more succinct manner. It will serve as a critical point of reference for further discussions." [Back cover]
Whose historical Jesus?
by
William E Arnal
( Book )
10 editions published between
1997
and 2008 in
English
and held by 295 WorldCat member libraries worldwide
Dangerous food : I Corinthians 8-10 in its context
by
Peter David Gooch
( Book )
14 editions published between
1993
and 2008 in
English
and held by 259 WorldCat member libraries worldwide
Recognizing the social meaning of food and meals in Greco-Roman culture and, in particular, the social meaning of idol-food, is an integral part of understanding the impact of Paul's instructions to the Christian community at Corinth regarding the consumption of idol-food. Shared meals were a central feature of social intercourse in Greco-Roman culture. Meals and food were markers of social status, and participation at meals was the main means of establishing and maintaining social relations. Participation in public rites (and sharing the meals which ensued) was a requirement of holding publi
Towards an ethics of community : negotiations of difference in a pluralist society
( Book )
10 editions published between
2000
and 2008 in
English
and
Undetermined
and held by 219 WorldCat member libraries worldwide
"This collection of significant essays suggests that to truly honour differences in matters of faith and religion we must publicly exercise and celebrate them. The secular/sacred, public/private divisions--long considered sacred in the West--need to be dismantled if Canada (or any nation state) is to develop a genuine mosaic that embraces fundamental differences instead of a melting pot that marginalizes. An ethics of difference starts with a recognition of difference, not as deviance or deficit that threatens but as otherness to connect with, cherish, and celebrate." "The book begins with the suggestion that our inability to come to terms with social plurality is not fundamentally the fault of religious differences, and that a public/private split inadequately deals with matters of basic difference. It then explores how encouraging people to live out their respective faiths may open new possibilities for respectful, honourable, and just negotiations of contemporary dilemmas arising out of the multicultural fabric of Canadian life." "Towards an Ethics of Community introduces readers to some of the most challenging and divisive dilemmas we face in this increasingly pluralistic, postmodern world--issues such as family and domestic violence, Aboriginal rights, homosexuality and public policy, and female genital mutilation. This is a book truly global in scope and significance. Book jacket."--Jacket
Text and artifact in the religions of Mediterranean antiquity : essays in honour of Peter Richardson
by
S. G Wilson
( Book )
10 editions published between
2000
and 2009 in
English
and held by 216 WorldCat member libraries worldwide
Can archaeological remains be made to "speak" when brought into conjunction with texts? Can written remains, on stone or papyrus, shed light on the parables of Jesus, or on the Jewish view of afterlife? What are the limits to the use of artifactual data, and when is the value overstated? Text and Artifact addresses the complex and intriguing issue of how primary religious texts from the ancient Mediterranean world are illuminated by, and in turn illuminate, the ever-increasing amount of artifactual evidence available from the surrounding world. The book honours Peter Richardson, and the fir
Religious rivalries in the early Roman Empire and the rise of Christianity
( Book )
9 editions published between
2006
and 2008 in
English
and held by 213 WorldCat member libraries worldwide
Religious Rivalries in the Early Roman Empire and the Rise of Christianity discusses the diverse cultural destinies of early Christianity, early Judaism, and other ancient religious groups as a question of social rivalry. The book is divided into three main sections. The first section debates the degree to which the category of rivalry adequately names the issue(s) that must be addressed when comparing and contrasting the social "success" of different religious groups in antiquity. The second is a critical assessment of the common modern category of "mission" to describe the inner dynamic o
Faith and fiction : a theological critique of the narrative strategies of Hugh MacLennan and Morley Callaghan
by
Barbara Helen Pell
( Book )
11 editions published between
1998
and 2008 in
English
and held by 203 WorldCat member libraries worldwide
"Is it possible to write an artistically respectable and theoretically convincing religious novel in a non-religious age?" "Up to now, there has been no substantial application of theological criticism to the works of Hugh MacLennan and Morley Callaghan, the two most important Canadian novelists before 1960. Yet both were religious writers during the period when Canada entered the modern, non-religious era, and both greatly influenced the development of our literature." "Faith and Fiction: A Theological Critique of the Narrative Strategies of Hugh MacLennan and Morley Callaghan is a significant contribution to the relatively new field studying the relation between religion and literature in Canada."--Jacket
more
fewer
Audience Level
0

1
Kids
General
Special
Audience level: 0.29 (from 0.04 for The Costa ... to 0.53 for Ignatian s ...)
Related Identities
Associated Subjects
Bible.--New Testament
Callaghan, Morley,
Canada
Catholic Church
Christian ethics
Christianity
Church history--Primitive and early church
Clothing trade--Moral and ethical aspects
Computers--Moral and ethical aspects
Computers--Social aspects
Costa Rica
Difference (Philosophy)
Exercitia spiritualia (Ignatius, of Loyola, Saint)
Feminist theology
Food in the Bible
Great Britain
Historicity of Jesus Christ
History of Biblical events
History of contemporary events
Home labor
Interfaith relations
Jesus Christ
Jewish Christians--Early church
Jewish law--Historiography
Jews in the New Testament
Judaism--Post-exilic period (Judaism)
Labor--Religious aspects--Christianity
Locke, John,
MacLennan, Hugh,
Mediterranean Region
Ontario--Toronto
Pluralism
Political science
Politics in the Bible
Religion
Religion in literature
Religions
Rhetoric, Ancient
Rhetoric--Religious aspects--Christianity
Romans--Religion
Rome (Empire)
Salvation Army
Sexism in religion
Social justice
Spiritual exercises
Spirituality--Catholic Church
Technology--Moral and ethical aspects
Technology--Social aspects
Theology, Doctrinal
Women clothing workers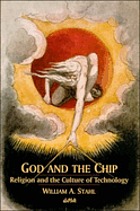 Alternative Names
Corporation for the Publication of Academic Studies in Religion in Canada
Canada Canadian Corporation for Studies in Religion

Canada Corporation for the Publication of Academic Studies in Religion in Canada

Canada Corporation Pour la Publication des Etudes Academiques En Religion Au Canada

Canadian corporation for studies in religion

CCSR.

Corporation Canadienne des Sciences Religieuse

Corporation canadienne des sciences religieuses.

Corporation for Studies in Religion

Corporation for Studies in Religion Canada

Corporation for the Publication of Academic Studies in Religion in Canada

Corporation pour la publication des etudes academiques en religion au Canada

Languages
Covers