Sennett, Richard 1943-
Overview
| | |
| --- | --- |
| Works: | 336 works in 1,542 publications in 12 languages and 28,794 library holdings |
| Genres: | History Conference papers and proceedings Fiction |
| Roles: | Author, Editor, Interviewee, Collector, Creator, Author of introduction, Honoree, Contributor, wpr, Other, Dedicatee, Redactor |
Most widely held works about Richard Sennett
more
fewer
Most widely held works by Richard Sennett
The culture of the new capitalism
by
Richard Sennett
( )
35 editions published between
2006
and 2012 in 3 languages and held by 2,686 WorldCat member libraries worldwide
"The distinguished sociologist Richard Sennett surveys major differences between earlier forms of industrial capitalism and the more global, more febrile, ever more mutable version of capitalism that is taking its place. He shows how these changes affect everyday life - how the work ethic is changing; how new beliefs about merit and talent displace old values of craftsmanship and achievement; how what Sennett calls "the specter of uselessness" haunts professionals as well as manual workers; how the boundary between consumption and politics is dissolving."--Jacket
The craftsman
by
Richard Sennett
( Book )
42 editions published between
2008
and 2017 in 3 languages and held by 2,218 WorldCat member libraries worldwide
Defining craftsmanship far more broadly than "skilled manual labor," Richard Sennett maintains that the computer programmer, the doctor, the artist, and even the parent and citizen engage in a craftsman's work. Craftsmanship names the basic human impulse to do a job well for its own sake, says the author, and good craftsmanship involves developing skills and focusing on the work rather than ourselves. In this thought-provoking book, one of our most distinguished public intellectuals explores the work of craftsmen past and present, identifies deep connections between material consciousness and ethical values, and challenges received ideas about what constitutes good work in today's world. The Craftsman engages the many dimensions of skill--from the technical demands to the obsessive energy required to do good work. Craftsmanship leads Sennett across time and space, from ancient Roman brickmakers to Renaissance goldsmiths to the printing presses of Enlightenment Paris and the factories of industrial London; in the modern world he explores what experiences of good work are shared by computer programmers, nurses and doctors, musicians, glassblowers, and cooks. Unique in the scope of his thinking, Sennett expands previous notions of crafts and craftsmen and apprises us of the surprising extent to which we can learn about ourselves through the labor of making physical things
The fall of public man
by
Richard Sennett
( Book )
125 editions published between
1973
and 2017 in 5 languages and held by 2,103 WorldCat member libraries worldwide
Here, Sennett writes of the tension between the public and private realms in which we live, arguing that different types of behaviour and activity are appropriate in each. He believes that the barrier between these realms has been eroded, leaving man with little idea of his role in society
Authority
by
Richard Sennett
( Book )
78 editions published between
1980
and 2014 in 7 languages and held by 1,771 WorldCat member libraries worldwide
"This book is a study of both how we experience authority and how we might experience it differently. Sennett explores the bonds that rebellion against authority paradoxically establishes, showing how this paradox has been in the making since the French Revolution and how today it expresses itself in offices, in factories, and in government as well as in the family. Drawing on examples from psychology, sociology, and literature, he eloquently projects how we might reinvigorate the role of authority according to good and rational ideals."--Page 4 of cover
The corrosion of character : the personal consequences of work in the new capitalism
by
Richard Sennett
( Book )
50 editions published between
1998
and 2017 in 5 languages and held by 1,653 WorldCat member libraries worldwide
Drawing on interviews with dismissed IBM executives in Westchester, New York, bakers in a high-tech Boston bakery, a barmaid turned advertising executive, and many others, Sennett explores the disorienting effects of the new capitalism. He reveals the vivid and illuminating contrast between two worlds of work: the vanished world of rigid, hierarchical organizations, where what mattered was a sense of personal character, and the brave new world of corporate re-engineering, risk, flexibility, networking, and short-term teamwork, where what matters is being able to reinvent yourself on a dime. In this timely and essential essay, Sennett enables us to understand the social and political context for our contemporary confusions, and he suggests how we need to re-imagine both community and individual character in order to confront an economy based on the principle of "no long term."
The hidden injuries of class
by
Richard Sennett
( Book )
54 editions published between
1972
and 1993 in
English
and
Spanish
and held by 1,617 WorldCat member libraries worldwide
In this intrepid, groundbreaking book, Richard Sennett and Jonathan Cobb uncover and define a new form of class conflict in America-an internal conflict in the heart and mind of the blue-collar worker who measures his own value against those lives and occupations to which our society gives a special premium. The authors conclude that in the games of hierarchical respect, no class can emerge the victor; and that true egalitarianism can be achieved only by rediscovering diverse concepts of human dignity. Examining personal feelings in terms of a totality of human relations, and looking beyond the struggle for economic survival, The Hidden Injuries of Class takes an important step forward in the sociological critique of everyday life
Together : the rituals, pleasures, and politics of cooperation
by
Richard Sennett
( Book )
39 editions published between
1901
and 2014 in
English
and held by 1,602 WorldCat member libraries worldwide
Discusses why people tend to avoid social engagement with those unlike themselves, why increased cooperation is necessary to make society prosper, and the skills necessary for strengthening cooperation
The uses of disorder: personal identity & city life
by
Richard Sennett
( Book )
88 editions published between
1970
and 2008 in
English
and
Spanish
and held by 1,375 WorldCat member libraries worldwide
Richard Sennett here shows how the excessively ordered community freezes adults--both the young idealists and their security-oriented parents--into rigid attitudes that stifle personal growth. He argues that the accepted ideal of order generates patterns of behavior among the urban middle classes that are stultifying, narrow, and violence-prone. And he proposes a functioning city that can incorporate anarchy, diversity, and creative disorder to bring into being adults who can openly respond to and deal with the challenges of life
Flesh and stone : the body and the city in Western civilization
by
Richard Sennett
( Book )
46 editions published between
1994
and 2014 in
English
and
Turkish
and held by 1,179 WorldCat member libraries worldwide
Flesh and Stone is a new history of the city in Western civilization, one that tells the story of urban life through bodily experience. It is a story of the deepest parts of life - how women and men moved in public and private spaces, what they saw and heard, the smells that assailed their noses, where they are, how they dressed, the mores of bathing and of making love - all in the spaces of the city from ancient Athens to modern New York. Early in Flesh and Stone Richard Sennett probes the ways in which the ancient Athenians experienced nakedness, and the relation of nakedness to the shape of the ancient city, its troubled politics, and the inequalities between men and women. The story then moves to Rome in the time of the Emperor Hadrian, exploring the Roman beliefs in the geometrical perfection of the body. This mechanical view of the flesh was expressed in the strict geometry of urban design and in the hard lines of Rome's imperial power. It also provided Christianity with a monolith to confront, setting up a great struggle in history - the things of Caesar versus the things of God. The second part of the book examines how Christian beliefs about the body related to the Christian city. Christ's physical suffering on the Cross offered medieval Parisians a way to think about places of charity and sanctuary in the city; these spaces nestled uneasily among streets given over to the release of physical aggression in a new market economy. By the Renaissance, Christian ideals of community were challenged as non-Christians and non-Europeans were drawn into the European orbit; these threatening differences were brutally articulated in the creation of the Jewish Ghetto in Venice and the fear of touching that the Ghetto exemplified. The final part of Flesh and Stone deals with what happened to urban space as modern scientific understanding of the body cut free from ancient pagan and Christian beliefs. Harvey's science, revealing the body as a circulating system, paralleled eighteenth-century attempts to circulate bodies freely in the city. In revolutionary Paris, the demand for freedom of individual movement came into conflict with the need for communal space. Since that time, the freely moving individual body has come to be sharply at odds with the physical awareness - frequently unwanted - of other human beings, a friction evident in edgy, modern London and New York
more
fewer
Audience Level
0

1
Kids
General
Special
Audience level: 0.36 (from 0.13 for The cultur ... to 1.00 for Records of ...)
Related Identities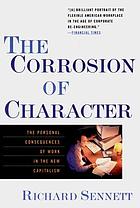 Covers
Alternative Names
Richard Sennett

Richard Sennett americký sociolog

Richard Sennett Amerikaans schrijver

Richard Sennett pensador sennett

Richard Sennett sociologo e scrittore statunitense

Richard Sennett sociologue et historien américain

Richard Sennett US-amerikanisch-britischer Soziologe

Richard Sennett US-amerikanischer Soziologe

Senetto, Richado 1943-

Sennet, Richard.

Sennet, Richard 1943-

Sennett Richard

Сеннет, Ричард 1943-

ריצ'רד סנט

ריצ'רד סנט מוזיקאי אמריקאי

ريتشارد سينيت، 1943-

ريتشارد سينيه

ریچارد سنت

ڕیچارد سەنێت

세네트, 리차드 1943-

세네트, 리처드 1943-

세넷, 리처드 1943-

セネット, R.

セネット, リチャード

リチャード・セネット

理查德·森尼特

Languages