Aveni, Anthony F.
Most widely held works about Anthony F Aveni
Most widely held works by Anthony F Aveni
Empires of time : calendars, clocks, and cultures
by
Anthony F Aveni
( Book )
31 editions published between
1989
and 2003 in
English
and
Undetermined
and held by 1,723 WorldCat member libraries worldwide
Traces the roots of our modern timekeeping system and compares it with those of tribal societies
Behind the crystal ball : magic, science, and the occult from antiquity through the New Age
by
Anthony F Aveni
( Book )
16 editions published between
1996
and 2002 in
English
and held by 1,145 WorldCat member libraries worldwide
In this fascinating exploration of occult practice, Anthony Aveni takes the reader on a whirlwind tour through time and space, traveling from the ancient Tigris-Euphrates river valley to the streets of our modern-day cities. On the way, he catalogs the many ways people have used magic over the millennia in hopes of improving their lives. Consider a page from your ancestors' book of spells: For a headache, pour vinegar on your door hinges. For warts, wait until the twentieth day after a new moon, rub dirt on the warts while you lie in the road, and gaze up at the moon. Or, if you prefer more modern superstitions and want to be a good pitcher, be like Texas Ranger Mike Griffin and always eat bacon the day before you take to the mound. Professor Aveni argues persuasively that we cannot separate a culture's perception of reality from its times. The ancient priests of Egypt saw the dung beetle, or scarab, as a sign of life not because they were ignorant primitives, but because they were using the available clues in the world around them to map out a greater truth. When Kabbalists sought to discover meaning through the letters in a name or an historical date, they were seeking to satisfy a very deeply held urge. The ancients sought the same goals we now obtain from science and religion - a clearer picture of humanity's place in the cosmos. How and why has Western thought and scientific inquiry diverged from magic? At a time when crystals, channeling, faith healing, earth worship, and transcendental meditation are enjoying a renaissance, the lines between science, magic, and the occult are beginning to blur once again. Comparing Harry Houdini and scientific provocateur Richard Feynman, Professor Aveni asks, "Is magic in the eye of the beholder?"
Skywatchers of ancient Mexico
by
Anthony F Aveni
( Book )
34 editions published between
1980
and 2005 in
English
and
Spanish
and held by 999 WorldCat member libraries worldwide
The Ancient Americas : art from sacred landscapes
by
Art Institute of Chicago
( Book )
7 editions published between
1992
and 1993 in
English
and
German
and held by 956 WorldCat member libraries worldwide
A lavishly illustrated catalog of a traveling exhibition marking the Columbus quincentennial explores the common threads in fourteen pre-Columbian cultures, from the Olmec, Maya and Aztec of Mexico and Guatemala through the Chavin culture (900-200 B.C.) of the Andes to the Moche, Chimu and the Inca empire, accompanied by essays from 26 scholars examining sacred geographies, myths and ancient beliefs as they are transmitted through visual arts and architecture
Native American astronomy
by
Anthony F Aveni
( Book )
24 editions published between
1977
and 1993 in 3 languages and held by 902 WorldCat member libraries worldwide
Conversing with the planets : how science and myth invented the cosmos
by
Anthony F Aveni
( Book )
20 editions published between
1992
and 2012 in 3 languages and held by 898 WorldCat member libraries worldwide
An award-winning professor takes readers on a guided tour of the stunning celestial discoveries of past cultures. Interweaving the astronomy, mythology, and anthropology of ancient peoples, Aveni shows how to discover the harmony between their beliefs and their study of the sky through naked-eye observations. From CHAPTER ONE: "My tales of Venus and Mars, squash and corn, are designed to entice the reader away from some of the widely held notions about the discovery and exploration of nature that are ingrained in modern culture. I want us to walk some worthwhile paths that are not so well trod."
Between the lines : the mystery of the giant ground drawings of ancient Nasca, Peru
by
Anthony F Aveni
( Book )
16 editions published between
2000
and 2015 in 4 languages and held by 872 WorldCat member libraries worldwide
"The Nasca Lines are one of the world's great enigmas. Who etched the more than 1,000 enormous animal, human, and geometric figures that cover 400 square miles of barren pampa in southern Peru? How did the makers create lifelike images of monkeys, birds, and spiders without an aerial or mountain vantage point from which to view these giant figures that stretch across thousands of square yards? Most puzzling of all, why did the ancient Nasca people lay out these astonishing lines and images in the desert? These are the questions that pioneering archaeoastronomer Anthony Aveni seeks to answer in this book."--Jacket
The book of the year : a brief history of our seasonal holidays
by
Anthony F Aveni
( Book )
12 editions published between
2002
and 2004 in
English
and
Undetermined
and held by 743 WorldCat member libraries worldwide
"What is the connection between May Day and the Statue of Liberty? Between ancient solstice fires and Fourth of July fireworks? Between St. Valentine, the Groundhog, and the Virgin Mary? Why do people behave so bawdily during Mardi Gras? How has the significance and celebration of Christmas changed over the centuries?" "In The Book of the Year, Anthony Aveni offers fascinating answers to these questions and explains the many ways humans throughout time have tried to order and give meaning to time's passing. Aveni traces the origins of modern customs tied to seasonal holidays, exploring what we eat (the egg at Easter, chocolate on St. Valentine's Day), the games we play (bobbing for apples on Halloween, football on Thanksgiving), the rituals we perform (dancing around the Maypole, making New Year's resolutions), and the colorful cast of characters we invent to dramatize holidays (Santa Claus, the Easter Bunny, the witches and goblins of Halloween). Along the way, Aveni illuminates everything from the jack-o'-lantern and our faith in the predictive power of animals to the ways in which Labor Day reflects the great medieval "time wars," when the newly invented clock first pitted labor against management. The calendar and its holidays, Aveni writes, function as "a kind of metronome that keeps the beat of human activity tuned to the manifold overlapping cycles of life," to the ebb and flow of birth, growth, decay, and death."--Jacket
Archaeoastronomy in pre-Columbian America
by
Anthony F Aveni
( Book )
13 editions published between
1975
and 1977 in
English
and
Undetermined
and held by 688 WorldCat member libraries worldwide
Written by leading specialists, the papers in this volume explore the newly developed interdisciplinary field of archaeoastronomy. Their value is enhanced by extensive citation of data for that part of America north of Panama. They provide an excellent introduction to the growing field of archaeoastronomy. Three broad, interlocking topics are discussed: early American rock art in the southwestern United States, astronomical orientations of buildings, and native American calendars
more
fewer
Audience Level
0

1
Kids
General
Special
Audience level: 0.29 (from 0.07 for The book o ... to 0.99 for Aveni, Ant ...)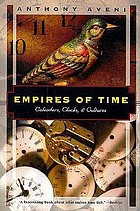 Alternative Names
Anthony Aveni Amerikaans astronoom

Anthony Aveni US-amerikanischer Astronomiehistoriker

Aveni, A.

Aveni, A. F

Aveni, A.F. 1938-

Aveni, A. F. 1938- (Anthony F.)

Aveni, A. F. (Anthony F.)

Aveni, A. F. (Anthony Francis), 1938-

Aveni, Anthony.

Aveni, Anthony 1938-

Aveni , Anthony F.

Aveni, Anthony Francis

Aveni, Anthony Francis 1938-

Aveni, Toni, 1938-

Aveni, Tony

Aveni, Tony 1938-

آنتونی آونی

애브니, 앤서니 F

アヴェニ, アンソニー

アヴェニ, アンソニー・F

アンソニー・アヴェーニ

Languages
Covers