Meade, Marion 1934-
Most widely held works about Marion Meade
Most widely held works by Marion Meade
Dorothy Parker : what fresh hell is this?
by
Marion Meade
( Book )
38 editions published between
1987
and 2014 in
English
and
Undetermined
and held by 1,665 WorldCat member libraries worldwide
Chronicles the life of author and critic Dorothy Parker, discussing her literary influences, battle with alcohol, divorces, affairs, career highs and lows, suicide attempts, and other related topics
Eleanor of Aquitaine : a biography
by
Marion Meade
( Book )
36 editions published between
1976
and 2015 in
English
and held by 1,600 WorldCat member libraries worldwide
Biography of the wife of King Henry II of England and mother of Richard I, the Lionheart, and John
Buster Keaton : cut to the chase
by
Marion Meade
( Book )
18 editions published between
1995
and 2014 in
English
and held by 1,009 WorldCat member libraries worldwide
"Joseph Frank "Buster" Keaton, one of the most distinguished filmmakers in cinematic history, was a brilliant comedian whose films seem untouched by time." "Marion Meade's biography goes behind the scenes at the making of Keaton's masterpiece, The General, selected by the American Film Institute as one of the five best silent films of all time; details his experiences acting with Charlie Chaplin in the film Limelight; and reveals his role in one of Hollywood's most infamous sex scandals involving Roscoe "Fatty" Arbuckle." "Meade's portrait of this brilliant artist also goes beyond the legend to reveal more details about the private Keaton than any previous work: the anguish of child abuse, his lifelong struggle to conceal his lack of the most basic educational skills, the alcoholism that practically ended his career and life, the women and the marriages." "Buster Keaton is based on four years of research and more than two hundred interviews with people who knew, worked with, and loved him, including Billy Wilder, Leni Riefenstahl, Gene Kelly, Douglas Fairbanks, Jr., Irene Mayer Selznick, and Bill Cosby, as well as members of Keaton's family, some of whom had refused to speak to biographers and journalists until now. The book also has never-before-seen photographs, contributed by Keaton's estate. No lover of cinema should miss this startling, moving account of a great man and his troubled life."--Jacket
The unruly life of Woody Allen : a biography
by
Marion Meade
( Book )
24 editions published between
1999
and 2014 in 3 languages and held by 958 WorldCat member libraries worldwide
"Marion Meade has tracked down scores of people in Allen's life who have never before spoken to an Allen biographer: boyhood pals; Brooklyn neighbors and teachers; colleagues Buddy Hackett and Mel Brooks from his early career as a television writer and stand-up comic; actors Maureen Stapleton, Max von Sydow, and Bob Hope; director Sydney Pollack; and the film reviewers who have followed his career for decades - Vincent Canby, Roger Ebert, Stanley Kauffmann, Andrew Sarris, and John Simon. She also details the numerous examples of art imitating life in Allen's films, particularly the extraordinary saga behind his marriage to the adopted daughter of his longtime lover, Mia Forrow."
Bobbed hair and bathtub gin : writers running wild in the Twenties
by
Marion Meade
( Book )
10 editions published between
2004
and 2005 in
English
and held by 881 WorldCat member libraries worldwide
"Capturing the jazz rhythms and desperate gaiety that defined the era, Meade gives us Parker, Fitzgerald, Millay, and Ferber, traces the intersections of their lives, and describes the men (F. Scott Fitzgerald, Edmund Wilson, Harold Ross, and Robert Benchley) who influenced them, loved them, and sometimes betrayed them. Here are the social and literary triumphs (Parker's Round Table witticisms appeared almost daily in the newspapers and Ferber and Millay won Pulitzer Prizes) and inevitably the penances each paid: crumbled love affairs, abortions, depression, lost beauty, nervous breakdowns, and finally, overdoses and even madness." "These literary heroines did what they wanted, said what they thought, living wholly in the moment. They kicked open the door for twentieth-century women writers and set a new model for every woman trying to juggle the serious issues of economic independence, political power, and sexual freedom."--Jacket
Madame Blavatsky, the woman behind the myth
by
Marion Meade
( Book )
17 editions published between
1980
and 2014 in
English
and
Undetermined
and held by 748 WorldCat member libraries worldwide
Recklessly brilliant, Helena Petrovna Blavatsky scandalized her 19th century world with a controversial new religion that tried to synthesize Eastern and Western philosophies. If her contemporaries saw her as a freak, a charlatan, and a snake oil salesman, she viewed herself as a special person born for great things. She firmly believed that it was her destiny to enlighten the world. Rebelliously breaking conventions, she was the antithesis of a pious religious leader. She cursed, smoked, overate, and needed to airbrush out certain inconvenient facts, like husbands, lovers, and a child. Marion Meade digs deep into Madame Blavatsky & rsquo;s life from her birth in Russia among the aristocracy to a penniless exile in Europe, across the Atlantic to New York where she became the first Russian woman naturalized as an American citizen, and finally moving on to India where she established the international headquarters of the Theosophical Society in 1882. As she chased from continent to continent, she left in her aftermath a trail of enthralled followers and the ideas of Theosophy that endure to this day. While dismissed as a female messiah, her efforts laid the groundwork for the New Age movement, which sought to reconcile Eastern traditions with Western occultism. Her teachings entered the mainstream by creating new respect for the cultures and religions of the East & mdash;for Buddhism and Hinduism & mdash;and interest in meditation, yoga, gurus, and reincarnation. Madame Blavatsky was one of a kind. Here is her richly bizarre story told with compassion, insight, and an attempt to plumb the truth behind those astonishing accomplishments
Stealing heaven : the love story of Heloise and Abelard
by
Marion Meade
( Book )
17 editions published between
1976
and 2014 in
English
and
Undetermined
and held by 698 WorldCat member libraries worldwide
"In twelfth-century France, two of Europe's greatest minds met and fell in love. It was a love forbidden by the world around them, and eventually they were torn apart from each other. But the spark of it remained smoldering inside the lovers until their death and beyond. Heloise and her tutor, Peter Abelard, share a devotion passionate in its depth and beautiful in its thoughtfulness. They marry, and Heloise bears a son whom she names Astrolabe. However, all of this must be done in secret, for Abelard is forbidden to wed by the church, which considers him a cleric. When the truth of their relationship is exposed, they are separated and punished both in body and soul. Marion Meade weaves history and fiction together in Stealing heaven, an epic story of one of history's most tragic love affairs. With facts pulled from Heloise's actual love letters, Meade creates a poetic and sensual tapestry of France in the 12th century. Heloise and Abelard lived beyond their punishment in quiet contemplation of life and God--Abelard as a monk and Heloise as a nun and the founder of a convent. Her story is one of a brilliant woman, trapped within the confines of her society. But, it is also the story of an inspiring love that has lived on throughout history"--Page 4 of cover
Lonelyhearts : the screwball world of Nathanael West and Eileen McKenney
by
Marion Meade
( Book )
7 editions published between
2009
and 2011 in
English
and held by 544 WorldCat member libraries worldwide
" ... A dazzling joint biography of Nathanael West and his wife, set against the world of New York writers and Hollywood screenwriters in the 1930s."--Inside jacket
Free woman : the life and times of Victoria Woodhull
by
Marion Meade
( Book )
12 editions published between
1976
and 2014 in
English
and held by 481 WorldCat member libraries worldwide
A biography of the spiritualist, stock broker, publisher, lecturer, advocate of women's rights, and Presidential candidate who shocked nineteenth-century America with her revolutionary ideas and behavior
Sybille
by
Marion Meade
( Book )
6 editions published between
1983
and 2014 in
English
and held by 377 WorldCat member libraries worldwide
Foreword ; Note ; Epigraph; Chapter One; Chapter Two; Chapter Three; Chapter Four; Chapter Five; Chapter Six; Chapter Seven; Chapter Eight; Chapter Nine; Chapter Ten; Chapter Eleven; Chapter Twelve; Chapter Thirteen; Chapter Fourteen; Chapter Fifteen; Chapter Sixteen; Chapter Seventeen; Chapter Eighteen; Chapter Nineteen; Epilogue
more
fewer
Audience Level
0

1
Kids
General
Special
Audience level: 0.29 (from 0.18 for The little ... to 0.73 for Marion Mea ...)
Associated Subjects
Abbesses, Christian
Abelard, Peter,
Allen, Woody,
American poetry
American wit and humor
Authors, American
Blavatsky, H. P.--(Helena Petrovna),
Comedians
Divorced women
Eleanor,--of Aquitaine, Queen, consort of Henry II, King of England,
Feminists
Ferber, Edna,
Fitzgerald, Zelda,
France
Great Britain
Héloïse,
Henry--II,--King of England,
Hotels
Humorists, American
Keaton, Buster,
Literature
Louis--VII,--King of France,
Manners and customs
Marriage
McKenney, Eileen,
Meade, Marion,
Millay, Edna St. Vincent,
Motion picture actors and actresses
Motion picture producers and directors
New York (State)--New York
Nineteen twenties
Parker, Dorothy,
Queens
Riddles, Juvenile
Satire, American
Social conditions
Tennis
Theologians
Theosophists
United States
West, Nathanael,
Widows
Wit and humor, Juvenile
Women and literature
Women authors, American
Women educators
Women--Psychology
Women--Social conditions
Woodhull, Victoria C.--(Victoria Claflin),
Works (Parker, Dorothy)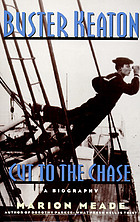 Covers
Alternative Names
Morgan, Lee, 1934-
Marion Meade American writer

Marion Meade Amerikaans romanschrijfster

Marion Meade escritora estadounidense

Morgan Lee 1934-....

Shor Donnali 1934-....

Shore Donna 1934-....

Languages