Bradford, Ernle Dusgate Selby
Most widely held works about Ernle Dusgate Selby Bradford
Most widely held works by Ernle Dusgate Selby Bradford
Hannibal
by
Ernle Dusgate Selby Bradford
( Book )
36 editions published between
1981
and 2017 in 3 languages and held by 1,418 WorldCat member libraries worldwide
This book is the biography of Hannibal the talented military commander who fought against Rome during the Second Punic War
Ulysses found.
by
Ernle Dusgate Selby Bradford
( Book )
52 editions published between
1963
and 2005 in 4 languages and held by 1,385 WorldCat member libraries worldwide
The book seeks to answer an age-old question: Must Homer's Odyssey be regarded as fiction or did it have some basis in fact
Cleopatra
by
Ernle Dusgate Selby Bradford
( Book )
38 editions published between
1971
and 2006 in 6 languages and held by 1,205 WorldCat member libraries worldwide
It is believed that Cleoptra was the model for this representation of the goddess, but whether or not that is try, this artistry is definitely of her period
The great siege
by
Ernle Dusgate Selby Bradford
( Book )
92 editions published between
1961
and 2014 in 4 languages and held by 1,158 WorldCat member libraries worldwide
This reconstruction of the Siege of Malta brings history alive, and carries the reader through many battles, the heroism and the hunger to the relief which came, nearly too late, and the final victory
Christopher Columbus
by
Ernle Dusgate Selby Bradford
( Book )
26 editions published between
1900
and 2014 in 3 languages and held by 1,101 WorldCat member libraries worldwide
Long before he made his fateful crossing of the Atlantic, Christopher Columbus learned his seamanship as a young man in the Mediterranean and then in the service of the King of Portugal. But soon his eyes turned to the ocean and what lay beyond. Opposition to his idea of finding the East by sailing west was based on differing ideas of the size and shape of the world. To the end of his days, Columbus insisted that where his ship came aground was in the Indies, even when it became clearto his contemporaries that they were in fact in an area of the world previously unknown to Europeans. Bradford portrays Columbus's genius, stubborness, greed, and stupidity, mixed with bravery and masterly navigation skills. A great book gives us a true and balanced portrait of a great explorer who forever changed the world. --Backcover
Mediterranean: portrait of a sea
by
Ernle Dusgate Selby Bradford
( Book )
23 editions published between
1971
and 2000 in
English
and held by 918 WorldCat member libraries worldwide
For thousands of years people have sailed, traded, and fought across the waters of the Mediterranean. On its shores and islands they have built cities, colonised, dreamed, conquered and fallen. This sea, which brings together three continents, was the cradle of western civilisation. Ernle Bradford spent almost 30 years sailing into nearly every corner of the Mediterranean and here he tells its fascinating story. Once it was realised that the sea could be a link rather than a barrier, discovery was possible and he follows the explorations of the Egyptians, the Cretans, the Phoenicians, the Greeks and others. The Mediterranean became a Roman and Byzantine sea until displaced by the Arab and Turkish conquests which reached their apogee with the great siege of Malta in 1565; by the 18th century Europe again dominated, with France and England in contention for sovereignty. The author continues his story through the grand sweep of historic events including the Napoleonic wars, the building of the Suez Canal and on to two World Wars ending with the peace of 1945. Into his account of the history of the region, the author weaves a wealth of detail: of flora and fauna, trade and commerce, society and religion, war and peace. The result is a portrait of an enormously vibrant region and its people
The sword and the scimitar : the saga of the Crusades
by
Ernle Dusgate Selby Bradford
( Book )
17 editions published between
1974
and 2004 in
English
and held by 907 WorldCat member libraries worldwide
"For nearly two centuries, from 1096 until 1291, a tide of pilgrims, knights, men-at-arms, priests, traders and peasants swept from Western Europe to the Levant - Crusaders whose common aim was to recover the Holy Place of Christendom. The Sword and the Scimitar is a saga of one of the most fanatical religious wars in world history. It is a story abounding with highly distinctive personalities - popes, saints, kings, sultans and heroes like Saladin and Richard Coeur de Lion, of the encounter of two great cultures and their cross-fertilization. It tells of the three great Military Orders, the Knights Hospitaller of St John, the Teutonic Knights and the Knights Templar. It does not disguise the savagery that accompanied the capture of Jerusalem by the Crusaders or the scenes of fire and carnage when the Kingdom of Jerusalem fell nearly two centuries later, and the markets of the East were so flooded with Christian slaves that a young Frankish woman might be sold for one silver coin."--Publisher description
Paul the traveller
by
Ernle Dusgate Selby Bradford
( Book )
30 editions published between
1974
and 2014 in 3 languages and held by 834 WorldCat member libraries worldwide
Few historians immersed themselves in their topics like best-selling, noted author Ernle Bradford. Specializing in the Mediterranean world and naval topics, Bradford was an enthusiastic sailor himself and spent almost thirty years sailing the Mediterranean, where many of his acclaimed books are set. He served in the Royal Navy during World War II, finishing as the first Lieutenant of a destroyer, and afterwards worked as an editor and correspondent for the BBC. Now, E-Reads is proud to present his engaging series of military histories to a new generation of readers. PAUL THE TRAVELLER Saint Paul and his World The story of Saint Paul - the thirteenth apostle. Born into Asia Minor's Jewish aristocracy and a passionate student of scripture, Paul was part of a crowd that killed Stephen, a deacon regarded as the first Christian Martyr. But on the road to Damascus, Paul experienced a miracle that would change his life and in turn change history. This conversion experience convinced him that his true master was the man who would come to be known as Jesus Christ. Drawing on his vast command of ancient history and blending it with superb story-telling skills, Bradford weaves a tale that takes the reader from city to city as Paul spreads the teachings of Christ despite being beaten, stoned and shipwrecked. It's a thrilling tale and stirring biography of a man whose devotion and rhetorical genius laid the groundwork for the religion that soon swept the civilized world
Julius Caesar : the pursuit of power
by
Ernle Dusgate Selby Bradford
( Book )
21 editions published between
1984
and 2014 in 3 languages and held by 791 WorldCat member libraries worldwide
"When Julius Caesar was murdered in 44 B.C., he was one of the most powerful men in the world. His overwhelming ambition had made him a military tribune, praetor, consul, dictator, and in the eyes of many, a god. Only one title eluded him: king. This revealing portrait of Caesar avoids the myths and cliches of popular legend. The real Caesar was a man whose primary purpose was the pursuit of power. Characteristically, he had contempt for those who helped him reach his goal."--Provided by the publisher
more
fewer
Audience Level
0

1
Kids
General
Special
Audience level: 0.35 (from 0.13 for Greece and ... to 0.68 for The shield ...)
Associated Subjects
Admirals
Antiquities
Barbarossa,
Caesar, Julius
Civilization
Civilization, Classical
Classical geography
Cleopatra,--Queen of Egypt,
Columbus, Christopher
Crusades
Drake, Francis,
Egypt
England
England--Portsmouth
Epic poetry, Greek
Explorers
Generals
Geography
Gibraltar
Great Britain
Great Britain.--Royal Navy
Greece
Greece--Ionian Islands
Hannibal,
Heads of state
Homer
Knights of Malta
Malta
Mary Rose (Ship)
Mediterranean Region
Mediterranean Region--Aegean Islands
Mediterranean Sea
Military history, Medieval
Nelson, Horatio Nelson,--Viscount,
Odysseus,--King of Ithaca (Mythological character)
Odyssey (Homer)
Paul,--the Apostle, Saint
Persian Wars (Greece : 500-449 B.C.)
Punic War, 2nd (218-201 B.C.)
Queens
Rome (Empire)
Siege of Istanbul (Turkey : 1203-1204)
Siege of Malta (1565)
Siege of Malta (1940-1943)
Thermopylae, Battle of (Greece : 480 B.C.)
Thirteenth century
Travel
Tunisia--Carthage (Extinct city)
Turkey--Istanbul
Underwater archaeology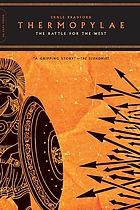 Alternative Names
Bradford, Ernel.

Bradford, Ernle.

Bradford, Ernle, 1922-

Bradford, Ernle 1922-1986

Bradford, Ernle D. 1922-1986

Bradford Ernle Dusgate Selby

Bradford, Ernle Dusgate Selby 1922-1986

Ernle Bradford Brits historicus (1922-1986)

Ernle Bradford écrivain britannique

Ernle Bradford englischer Schriftsteller

Ernle Bradford Royal Navy officer anh historian

Ernle Dusgate Selby, Bradford 1922-1986

アーンル・ブラッドフォード

ブラッドフォード, アーンル

Languages
Covers